Hadiya Harris Is Breaking Barriers With the New University of Diversity Collective
What is the University of Diversity on TikTok? Meet the founder of the collective that's creating space for LGBTQ+ and BIPOC creators.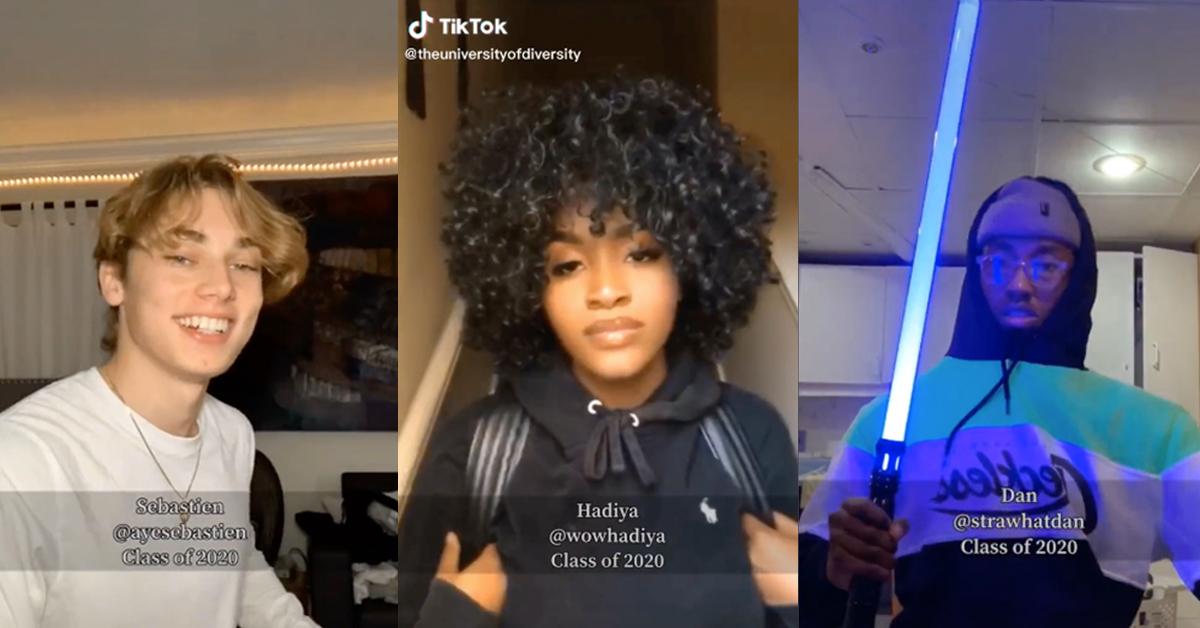 Move over, Hype House. There's a new TikTok group in town.
Meet the University of Diversity, a new and promising collective that includes people of color, LGBTQ+ creators, and more users who have felt sidelined on the platform. It's exactly what countless fans never knew they needed. But who started this group? Are they sharing a house together? And is any user welcome to join? Here's what you need to know.
Article continues below advertisement
What is the University of Diversity on TikTok?
The University of Diversity is a 30-member TikTok collective that was founded by user Hadiya Harris in 2019. The main goal is to expand the platform by promoting more inclusion and diversity amongst popular creators. Users will get to see positive representation across a variety of races, genders, and sexualities.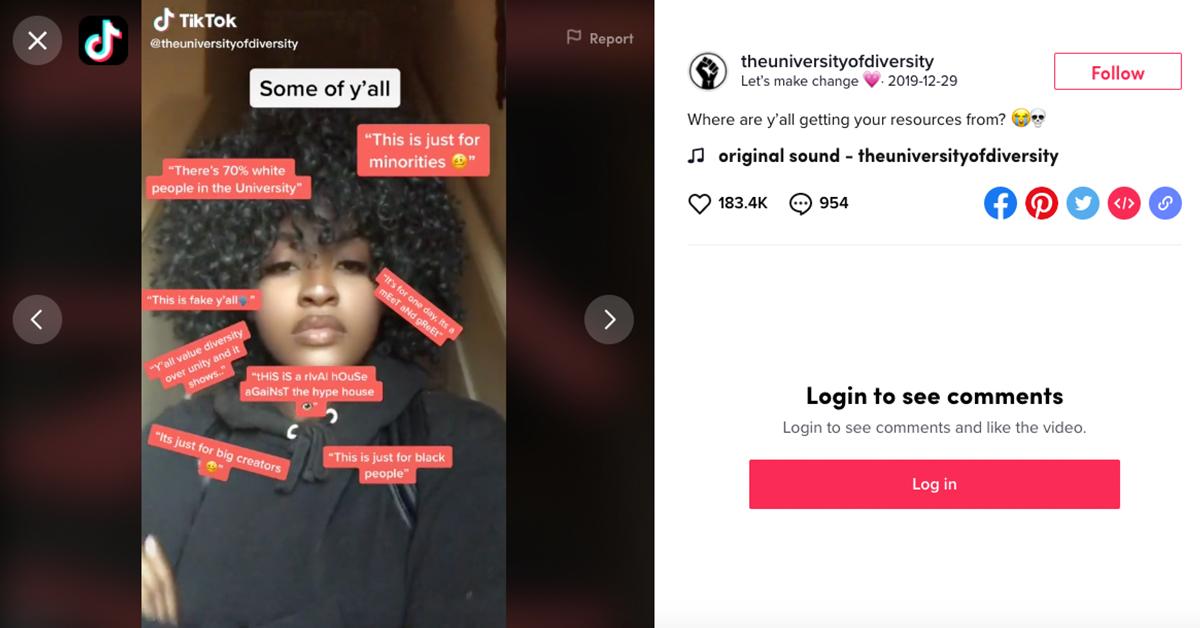 Article continues below advertisement
Now, to be clear, this doesn't mean that the collective is limited to just marginalized groups. It's been rumored that the University was too exclusive and that it was only made as a rival house against Hype House. However, Hadiya shared TikTok videos and clearly explained the purpose behind the collective, emphasizing that people of all races were welcome to join.
How were people selected for the University of Diversity?
Hadiya held auditions for users to join the collective in 2019. All they had to do was post a video of themselves that showcased who they were, then tag Hadiya or hashtag #DiversityUniversity. The last day for auditions was on December 26, and final selections were made on New Year's Eve. Members now include popular users like Marco Borghi, LaFonatine Oliver, Aba, and Strawhat Dan.
Article continues below advertisement
In an interview, Dan explained: "We accept all kinds of people, and we help each other grow. We make sure not to change anyone's content, but just to uplift and make them a better creator than before." If you look at their page, you'll see that their content ranges from hilarious impersonations to random creative skits.
Article continues below advertisement
As for how Hadiya came up with this idea, she revealed on TikTok that she was inspired by the Melanin Mansion (meant specifically for creators of color) and the Hype House.
Dan revealed: "As a [POC] creator, you feel like you're kind of excluded from opportunities. I think having people like [the University of Diversity] or the Melanin Mansion, it will help us uplift each other and also reach out to brands."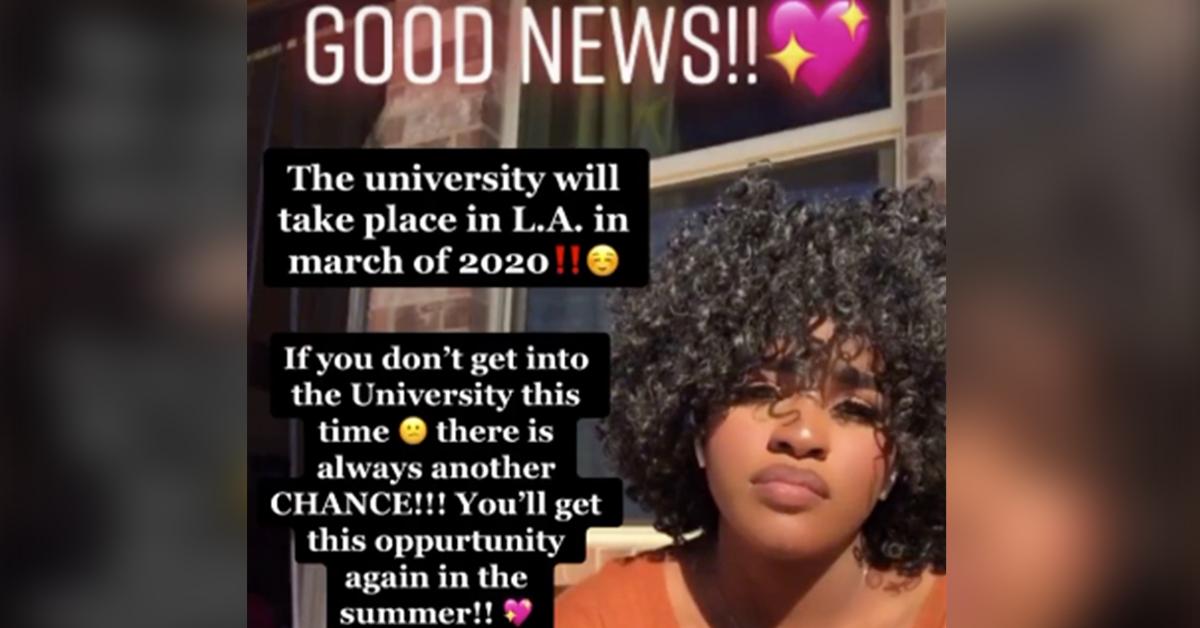 Article continues below advertisement
Where is the University located?
Unlike other popular collectives, the University of Diversity doesn't currently live in a luxurious home. They've been collaborating from the comfort of their own homes (and pulling it off, thanks to their impressive editing skills). In the future, however, they're planning to meet up in Los Angeles and create content together in person. They also intend to trademark their name, create merchandise, and build their own website.
Is the University closed to applications?
Fortunately for TikTokers who are looking to join and build their influence, Hadiya is open to accepting more people in the summer of 2020 (though she hasn't specified when).
If you want to learn more or join the University of Diversity, you can follow the official account and stay on the lookout for Hadiya's future announcements.