"Just Straight Rubber" — Restaurant Serves Man Avocado Toast So Hard He Couldn't Break It
A restaurant served a customer avocado toast so hard that he could punch it...and the slices remained perfectly intact.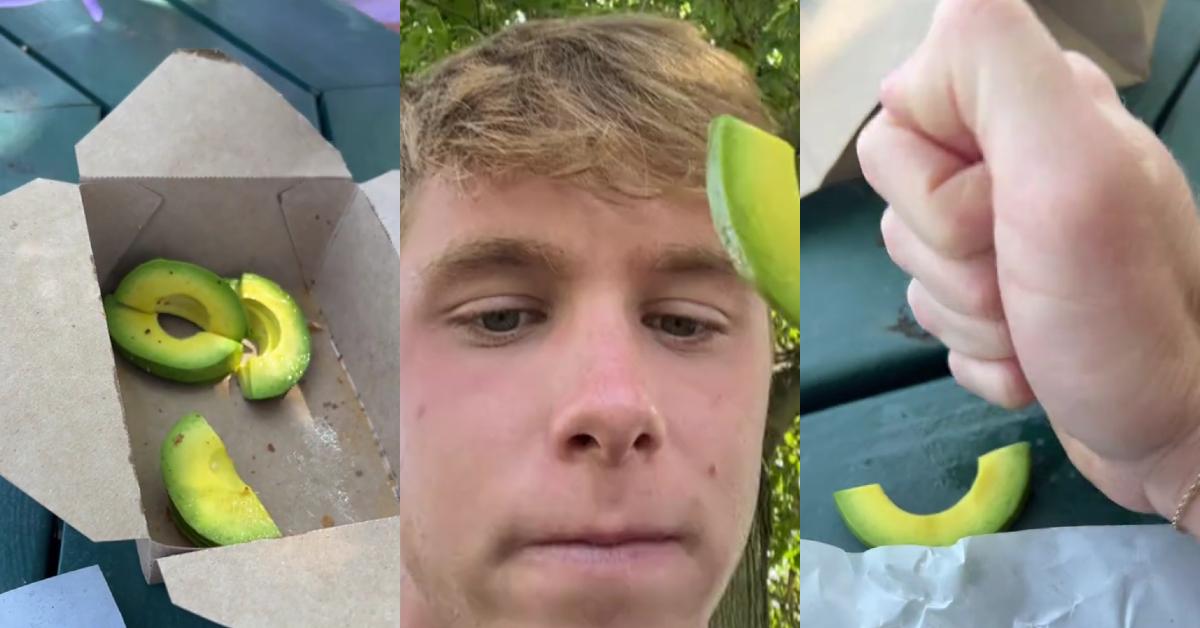 Going out to eat almost always costs more than deciding to get your grub on at home, so it's extra disappointing whenever you frequent a restaurant and the food stinks. You spent all of that money in the hopes of eating something delicious and you end up with something that's not delicious? Sounds like a bad time.
Article continues below advertisement
But there are levels of not-goodness whenever it comes to going out to eat. Like if you go to a fancy restaurant only to be served mid food that you would've otherwise been happy with had you not been charged an arm and a leg for it.
And then there are viral traps that end up serving awful food and beverages and the only reason they've managed to secure any type of consumerism is due to the clout they've attained online.
But again, hopefully, even if you are paying a premium for this food, it's ultimately edible.
Article continues below advertisement
And while we don't know what TikToker Brent Stewart (@brentstewarteats) paid for this avocado toast he showed off in a viral video he published to the popular social media platform, it definitely doesn't look like something anyone would enjoy eating.
Article continues below advertisement
Well, maybe Brent's dentist would be happy if he tried eating the sliced avocado, as the TikToker's repeated hammer fists to the food demonstrated just how hard it was.
Several commenters who saw Brent's video shared in his pain, with one person writing: "unripe avocado on avocado toast should be a crime"
Another quipped: "them avocados were just born, they ain't ready yet"
Article continues below advertisement
One user on the platform joked that it wasn't just Brent who was wronged with the avocado conundrum: "You know that employee was fighting for their LIFE peeling & slicing that"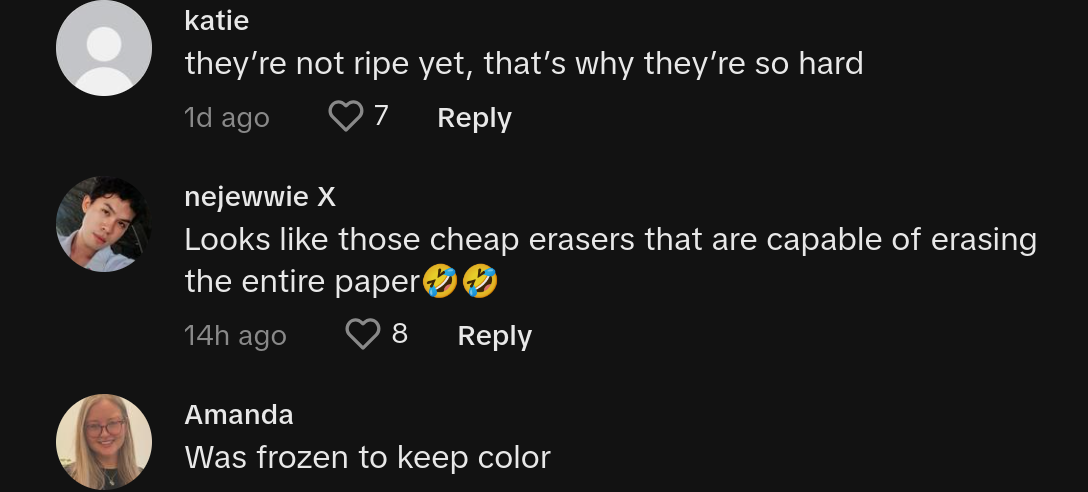 Article continues below advertisement
Another person urged Brent to return the dish as it clearly was inedible and not made up to standards: "I would actually return it and get a refund. Nothing ruins my day like biting into an unripe avocado"
Article continues below advertisement
One user couldn't even believe that the kitchen would put that out there for someone to eat, remarking that the establishment should've just said they were unable to adequately prepare that item for them: "man at that point just say you're out of avocados"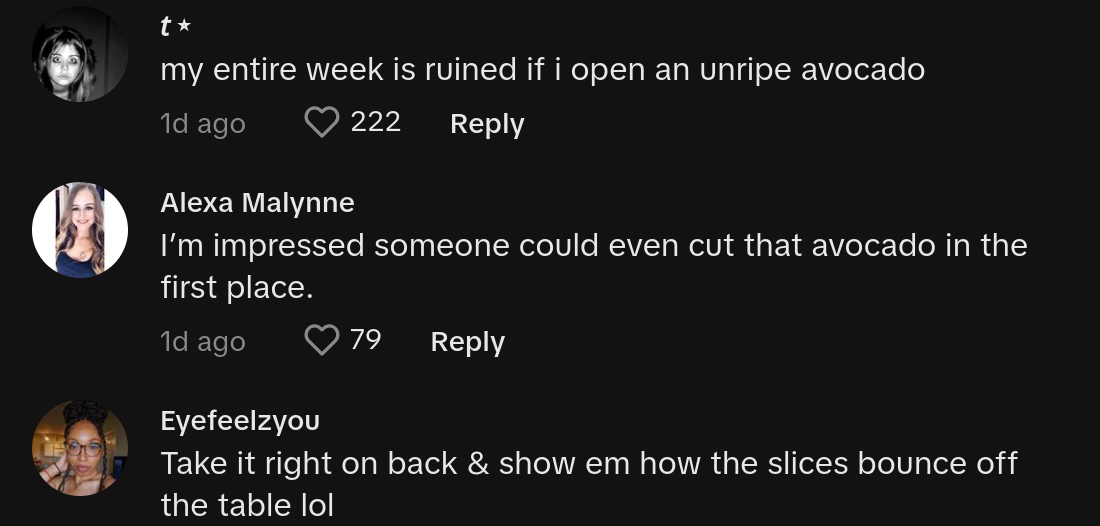 Article continues below advertisement
"Yes, you can eat an unripe avocado, but we don't recommend it. The avocado won't have its wonderfully creamy texture and it won't taste as delicious as normal. Check out our other how-to videos to learn tips for ripening avocados," the business writes.
Article continues below advertisement

Article continues below advertisement
However, anyone who's ever purchased avocados knows that finding the right moment to eat them can be tricky if you aren't monitoring their ripeness levels, so it can be easy to miss that window.
Have you ever felt Brent's pain and were served an unripe avocado at a restaurant? Did you demand your money back due to your outrage?