Man Slams Wish.com After Buying Gigantic AirPods, but It Turns Out the Joke Is on Him
One man took to TikTok after receiving gigantic AirPods from Wish.com. However, it becomes clear that he is actually the one at fault.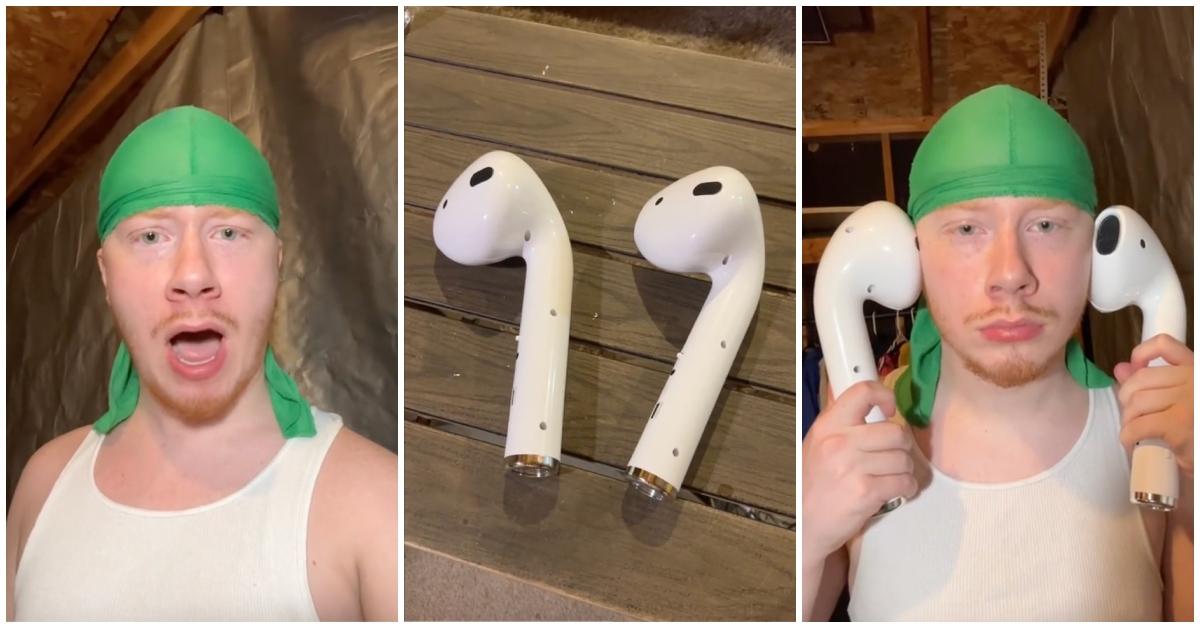 Have you ever been to Wish.com or used their app? This online commerce platform is where you can go to buy super cheap versions of more expensive things, as well as products that you didn't even know existed. It's a fun site, but at the same time Wish is notoriously known for selling you one thing and then sending you something that looks nothing like the picture.
One Wish customer tried to illustrate this after he purchased AirPods from the site and received earpieces bigger than his head.
Article continues below advertisement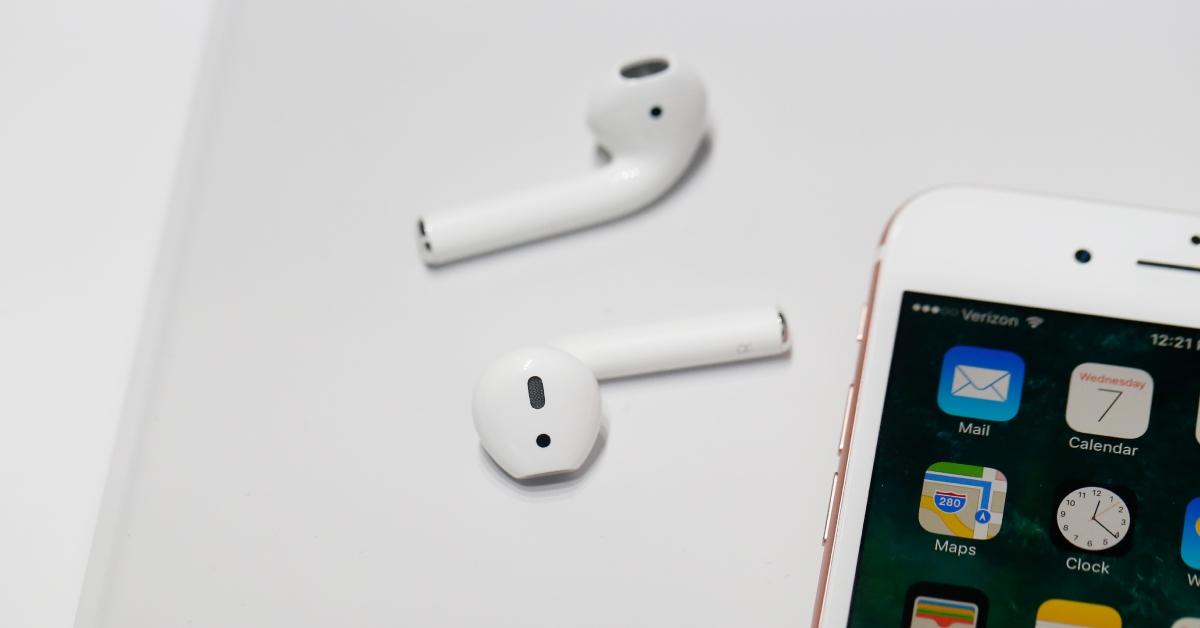 This man is blaming Wish.com for receiving giant AirPods, but it's actually his fault.
Given that new Airpods retail anywhere from $129 to $549, it makes sense that one would look for a cheaper alternative. While there are options to buy them used, let's be real: Nobody wants to buy something that was in someone else's ears.
Article continues below advertisement
That said, when a TikTok user named Tuck (@tuckot) wanted his own AirPods, he searched on Wish.com for a cheap knockoff. But when he received them, they apparently weren't what he had pictured.
Article continues below advertisement
In fact, he went on an expletive-filled rant on TikTok about these Wish.com AirPods and warned others not to purchase them.
He claimed that the platform "sold me AirPods meant for Scully from Monsters Inc."
For reference, Scully is not a character in Monsters Inc. However, Sully is. He is the larger monster in the franchise who has blue fur with purple dots.
It appeared Tuck was claiming these AirPods were for giant monster ears.
Article continues below advertisement
He then shows the AirPods sitting on a table, but given that there's no object to compare them to for scale, it's still unclear why he's so upset with them.
But when he holds them up to face, while listening to "Firework" by Katy Perry, it becomes crystal clear. They are gargantuan.
In the caption, he writes: "I want my money back."
Article continues below advertisement
While Tuck's video is quite comical, it does seem a little silly that Wish.com would sell AirPods too large to actually use. Perhaps that's because the platform doesn't.
As one person pointed out in his comment section, the "AirPods" he bought weren't actually AirPods. They were something else.

Article continues below advertisement
If you search Wish.com, you'll find that he actually bought two portable speakers designed to look like AirPods. Costing $8 a piece, these speakers were clearly labeled online and the product page was not misleading. In fact, there was even a photo of a hand holding one of the speakers for scale and it was pretty obvious that these devices did not go in your ear. Clearly, Tuck did not read the product description.
He also didn't fact-check his fave movie characters before going on TikTok.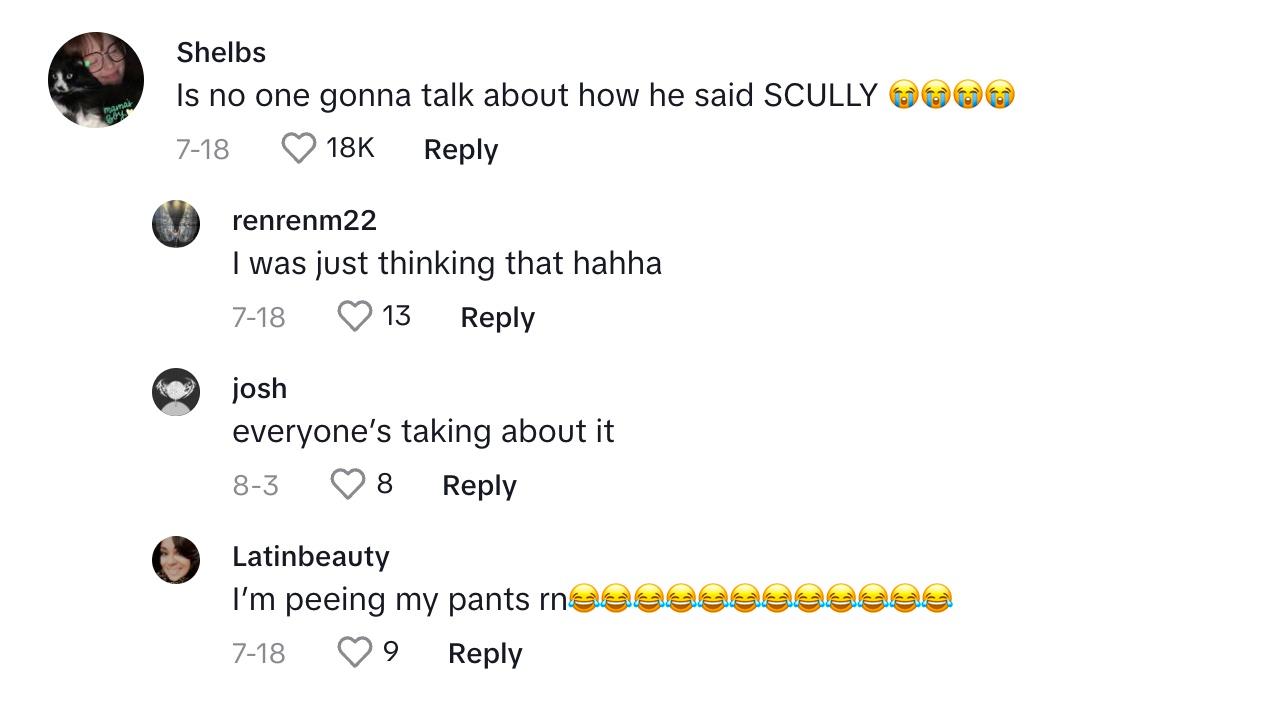 Article continues below advertisement
A gaggle of users in his comment section could not get over the fact that he referred to the iconic Monsters, Inc. character as Scully.
"Is no one going to talk about how he said Scully," wrote one person.
Another user claimed they were peeing their pants after hearing him say Scully.
A third person said: "It's 3 a.m. and everyone [is] asleep so I'm trying not to laugh, but Scully !?!? 'baby you're a firework' !?!?"
It was clear that Tuck's TikTok had users in stitches. But seriously, we hope moving forward he starts paying more attention to what he is buying online and maybe rewatches Monsters, Inc.