Instagram's "Until Tomorrow" Caption Is the New "Felt Cute, Might Delete Later"
Those spending an inordinate amount of time on Instagram have most likely noticed a common phrase "until tomorrow" — here's why users are saying it.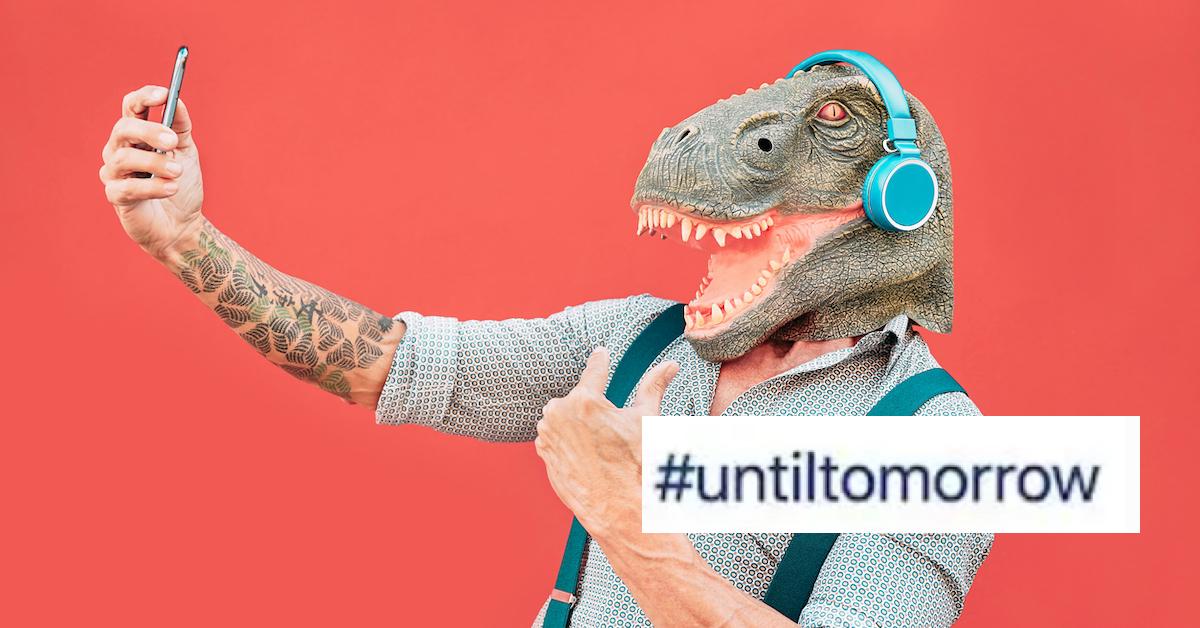 Amidst this ongoing quarantine, you've most likely been spending an unusual amount of time on the internet, whether you're trolling people on Twitter, stalking your high school peers on Facebook, or simply scrolling endlessly through Instagram. And those of us #ResponsibleFolk who are spending our time indoors on social media have most likely started noticing fellow social media users posting the caption "until tomorrow" on their photos.
Article continues below advertisement
But really, why are people posting the cryptic caption "until tomorrow" to Instagram right now? Should I be scared? Stay tuned for everything we know regarding the latest (and seemingly creepy) Instagram challenge.
Article continues below advertisement
"Until tomorrow" is the latest Instagram challenge.
To pass a little bit of time spent doing nothing indoors, avid social media users have been heavily relying on social media challenges, and the "Until Tomorrow" challenge is the latest viral challenge to hit Instagram and Twitter. According to Newsweek, there are currently over 240,000 photos that include the hashtag #UntilTomorrow, and there are probably more who choose to include the phrase — rather than the hashtag — in the caption.
Participating in the "Until Tomorrow" challenge is simple — Instagram users are required to share an unflattering photo of themselves, paired with the caption, "until tomorrow." The photo will remain on their Instagram page for 24 hours before they take it down. Meanwhile, they will message those who "like" the photo that they now have to do the same. It's cryptic and essentially a strange variation of the "felt cute, might delete later" meme. Peruse a few examples of the challenge below.
Article continues below advertisement
Article continues below advertisement
What are other Instagram challenges to look out for right now?
In addition to completing various fitness challenges in which your friends "tag" you in their stories to "do X amount of pushups and give X amount pushups," and those that require you to find GIFs that illustrate your favorite things, there are a number of enticing social media challenges to get behind while you're bored out of your mind indoors... and I promise, they certainly won't force you to exercise.
Article continues below advertisement
In the realm of silly Instagram challenges, the "Until Tomorrow" challenge is one of the more boring ones, in my opinion. It does, however, catch your eye with the seriously cryptic caption. Try it out for yourself, or entertain one of the many other challenges flooding the social media app right now. All I know is that if you decide to do the "do 10, give 10" exercise challenges, you might lose a friend or three — those certainly are not for everyone in your feed.