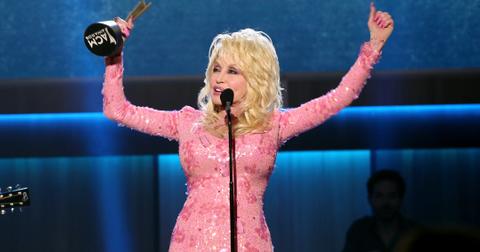 Here Are Some of the Best Celebrity Responses to the Dolly Parton Challenge
By Jacqueline Gualtieri

Updated
What can't Dolly Parton do? The country superstar continued to show us that the answer is clearly nothing as she took to Instagram to post a meme that quickly became known as the "Dolly Parton Challenge". The image showed Dolly done up in some of her best looks, but each image was captioned with which social media the look was best suited for.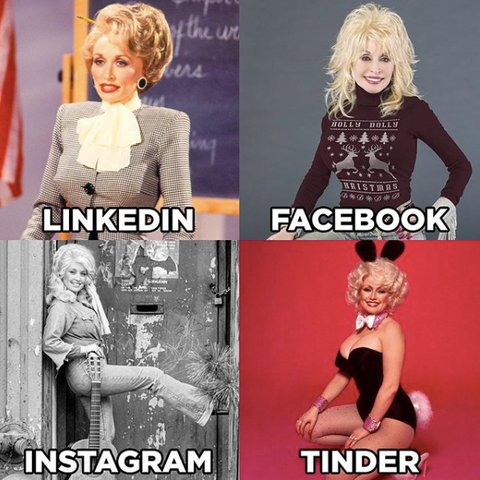 And a lot of celebrities have been wanting to get in on the action and have created their own takes on the meme. Here's some of the best creations, inspired by the "Dolly Parton Challenge".
Oprah
Yes, Oprah, you 100 percent did it right. As always, the TV powerhouse continues to make us all feel seen. Especially the Instagram image. And, lets be honest, the Tinder one too.
Hanson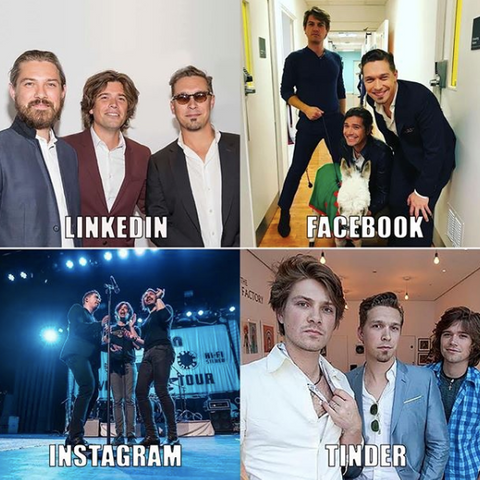 I especially appreciate this because of Hanson's Tinder photo. We all know how frustrating it is when we see group photos. Which one are we swiping on? That being said, we'd swipe right on all members of the band, if we're being honest with ourselves.
Jimmy Kimmel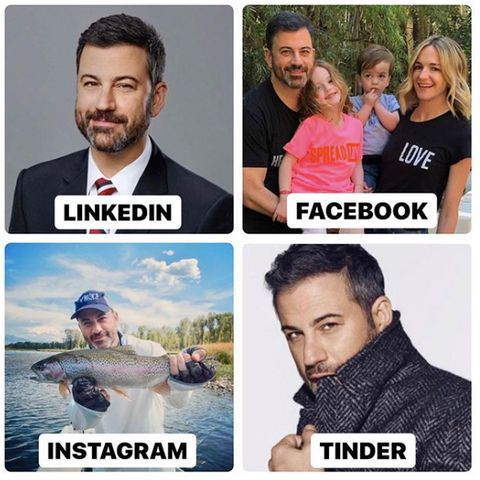 Daymond John
We have to give props to this Shark for going the extra mile and giving us a look into his Myspace.
Jimmy Fallon
Can someone tell us why the Instagram one is so accurate?
Kerry Washington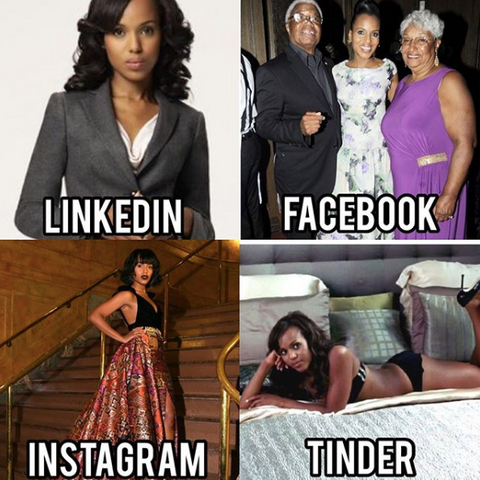 If you were to say that you're not swiping right on Kerry, I'm going to have to call you a liar.
Ellen Degeneres
That Instagram picture right there is proof that no one knows the platform quite as well as Ellen does.
Katie Couric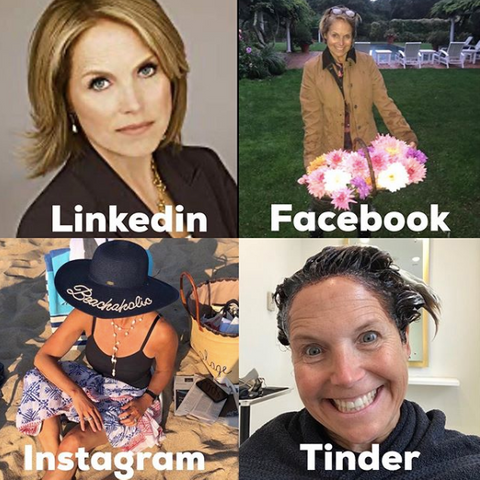 I'm definitely going to follow Katie on Instagram and definitely not about to swipe right on Tinder.
Barbara Corcoran
Clearly all the Sharks are trying to win this challenge. But we have to say Barbara gets props for having multiple Sharks in her Instagram photo.
Kristin Chenoweth
I love that Kristin Chenoweth turned this into a game of "tag yourself", but I'll be honest and say I'm her Instagram photo every single day, but I don't look half as good as she does doing it.
Jennifer Garner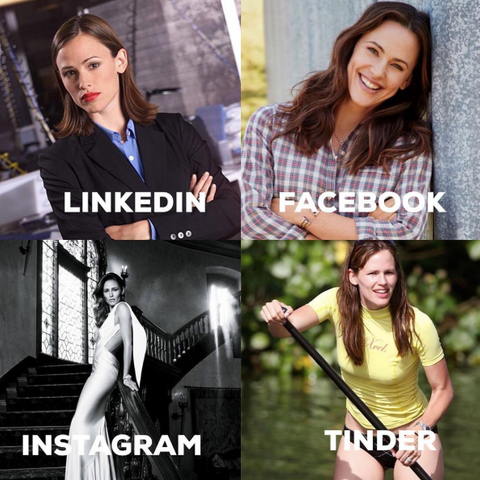 This post is so much better knowing that Jennifer later joked that, if she posted this on Tinder for real, no one would swipe right. And Tyler Cameron then promptly tried to slide into her DMs.
Timothée Chalamet
Okay, so technically, Insider posted this, but it was just too good not to share.
Doug the Pug
He may not be a human celebrity, but he's arguably our favorite on the list. Doug can do no wrong.
Misha Collins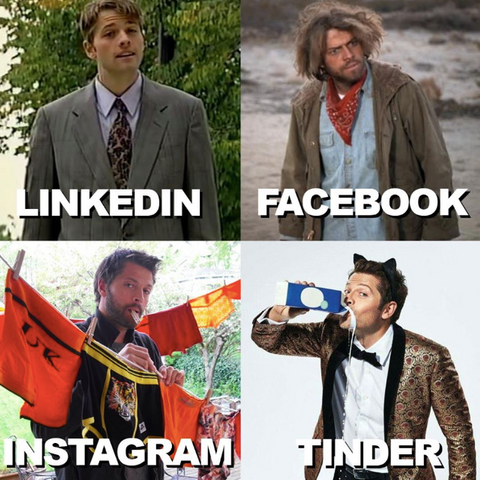 Anybody who follows this Supernatural star knows that this is a pretty valid depiction of his social media.
Miley Cyrus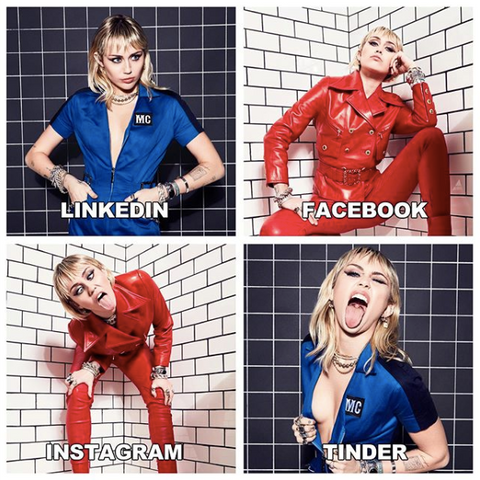 This post appears to be proof that Dolly Parton's goddaughter believes in being her authentic self on all social media platforms.
Jonas Brothers
All of these can and should be Tinder pictures. If we see this, we're swiping right immediately.
Naomi Campbell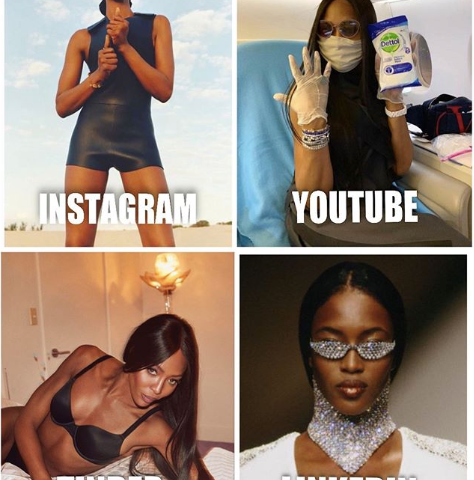 LinkedIn Naomi is who we all aspire to be.
Mark Ruffalo
Maybe it's just me, but I feel like that LinkedIn picture should definitely be on Mark's Tinder too.
Terry Crews
All Terry Crews pictures can work on every social media platform and here's your proof.
Sarah Michelle Gellar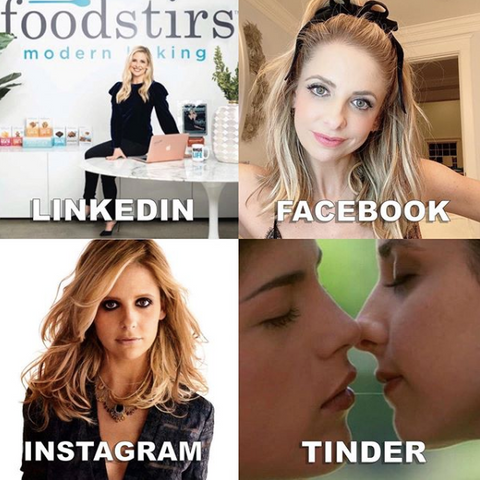 Props to Sarah for giving us the ultimate throwback in her Tinder photo.