9 Unusual Holiday Gift Ideas For Couples 2022 — From Date Night Ideas to Must-Have Household Items
With the holiday season officially here, check out our holiday gift guide — 9 unusual gift ideas for couples who seemingly have everything.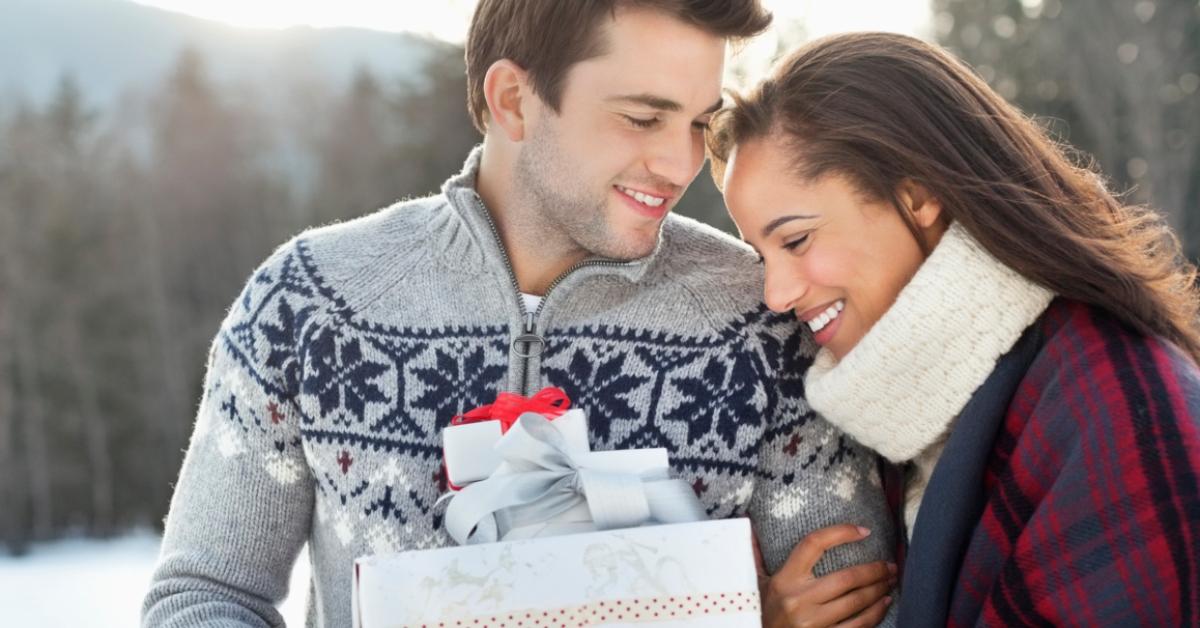 Let's face it, holiday shopping for couples can prove a bit challenging aka stressful. Seriously, it can be hard to find the right gift for a couple that seemingly "has everything."
Well, instead of simply just handing the special people in your life a Visa gift card, or their names engraved on yet another cutting board, Distractify has rounded up a few unusual holiday gift ideas for couples.
Article continues below advertisement
9 Unusual Holiday Gift Ideas for Couples
From unique getaways to must-have household items, we're making your holiday shopping to-do list a bit easier this season. Whether you are buying for your significant other or another couple in your life, these 9 unusual gift ideas will surely put a smile on anyone's face. Seriously, who doesn't love one BIG gift?
Check out our favorites below!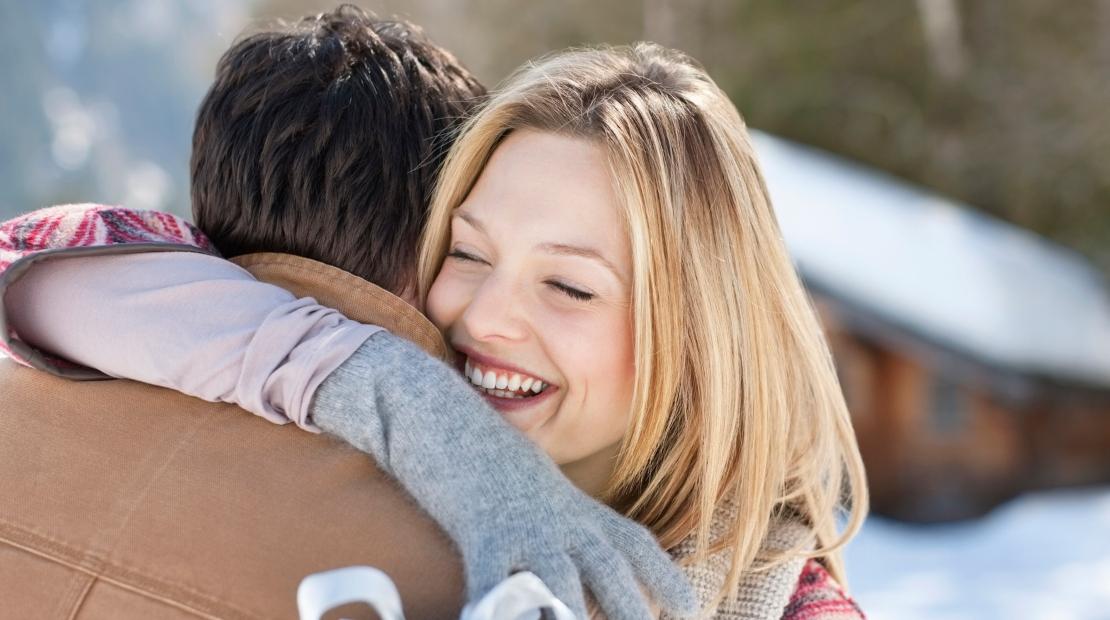 1. Getaway Gift Card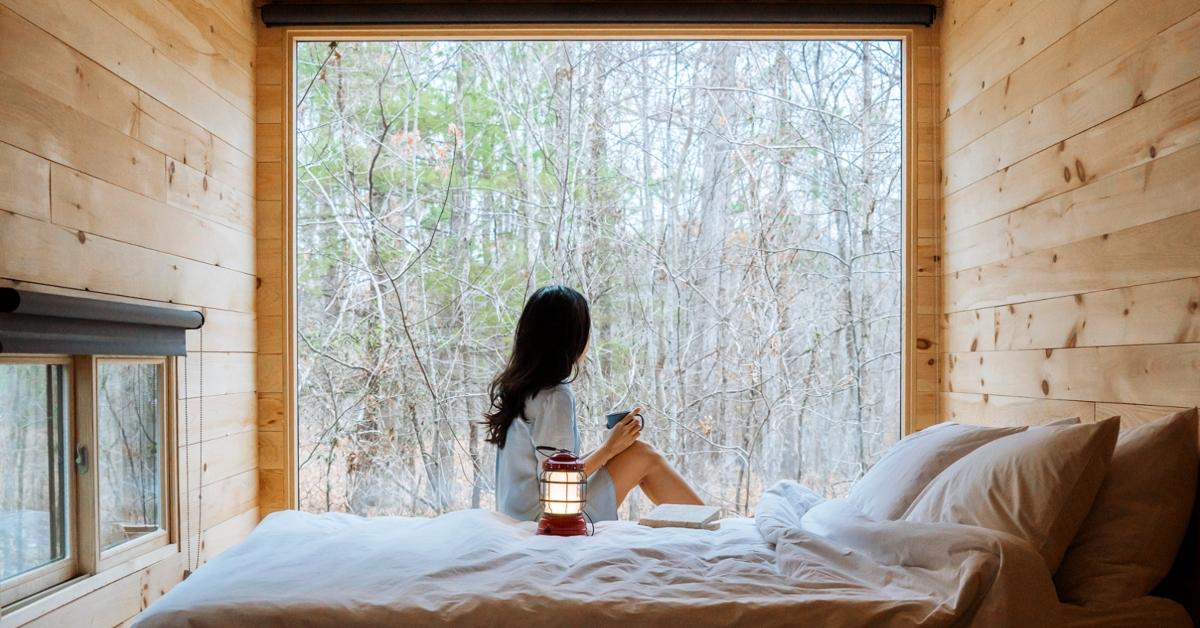 Are you looking to gift a unique experience to one (or three) special couples in your life? Well, a gift card to one of Getaway's 19 outposts (clusters of cabins) will surely be a holiday gift they will remember. Located near major cities across the U.S., Getaway cabins are the perfect spot to unwind, relax, and reconnect with a significant other. Each cabin features AC/heat, a queen bed, a massive window that overlooks the trees, a toilet and shower, a two-burner stove, a mini fridge, and a fire pit.
Seriously, any couple would be thrilled for a night or two away immersed in nature with luxury amenities.
You can purchase Getaway gift cards ranging from $50 - $2,000.
2. 100 Dates Scratch Off Poster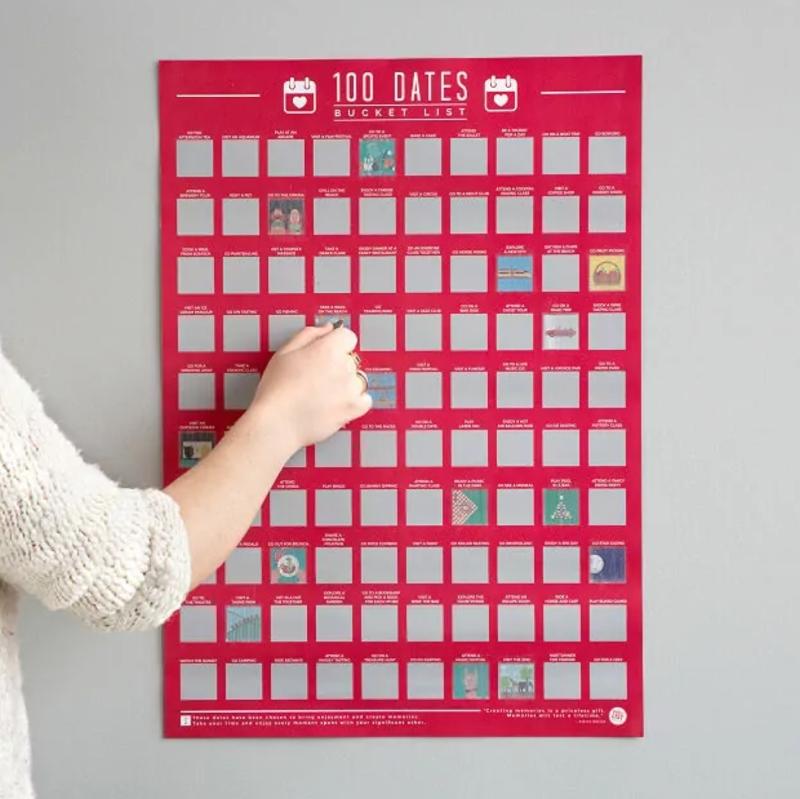 Take your date night to the next level! This scratch-off poster makes planning a fun date easier than ever. With 100 possibilities, this poster will spark a date your significant other will surely remember. From fishing to cooking classes, and more, make your next date an adventure.
The 100 Dates Scratch Off Poster retails for $15.
Article continues below advertisement
3. Jura Coffee Machine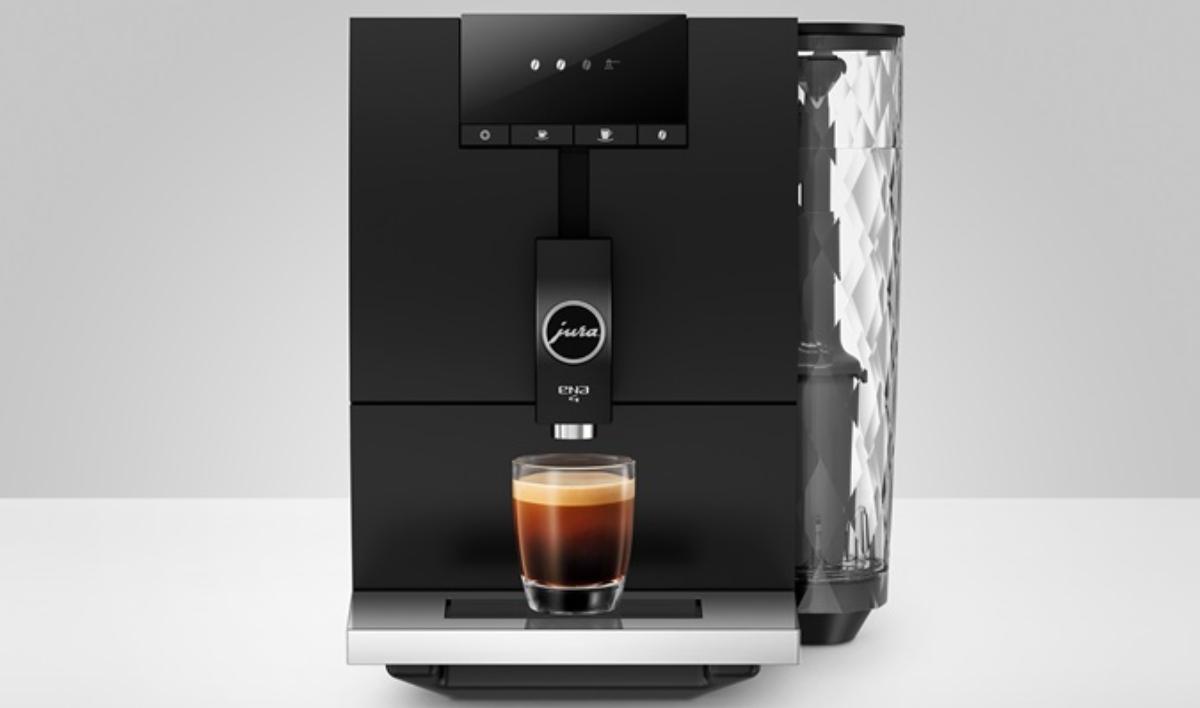 For the coffee enthusiasts in your life, the Jura coffee machines certainly reign supreme. While the brand offers an array of machines, for the price and functionality, we recommend the Jura ENA 4. This luxury item has three strength options and can produce four coffee specialties from whole beans — espresso, espresso double-face, coffee, and coffee double-face.
The Jura ENA 4 is perfect for a couple that loves feeding their caffeine addiction. Seriously, say "goodbye" to Starbucks. This one item will surely be a standout gift to any loved ones.
The Jura ENA 4 retails for about $999.
Article continues below advertisement
4. Tramontina 5 Pc Cutlery Set with Magnetic Block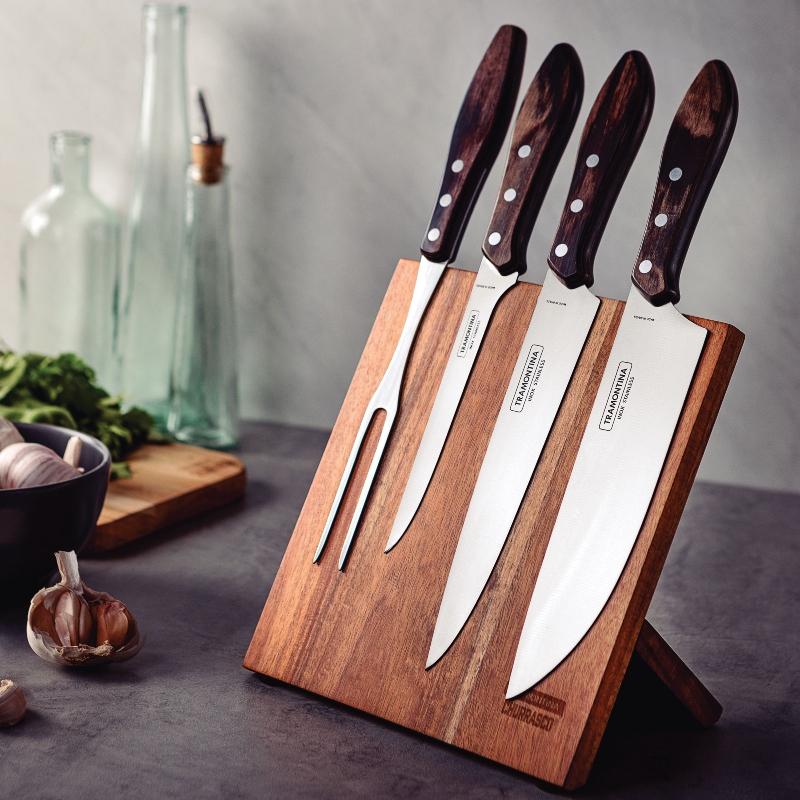 Seriously, this gift is not dull.
The Churrasco Cutlery Set with the magnetic block is a great gift idea for any couple who is hosting you at their house during the holiday season. The five-piece set comes with a boning knife, carving knife, butcher knife, and carving fork. So, we wouldn't be surprised if the couple that gets this gift breaks it out to carve their Christmas ham.
The Tramontina Cutlery set currently retails for $67.45.
Article continues below advertisement
5. SMRTFT NÜOBELL Dumbbells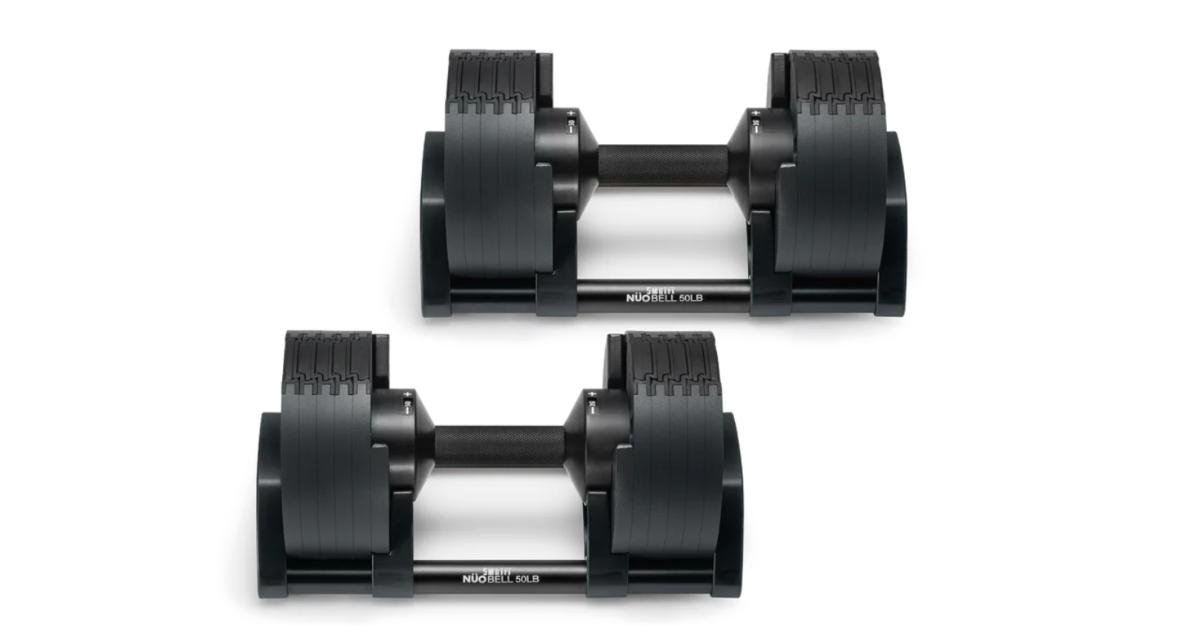 For the fitness enthusiasts in your life, the SMRTFT NÜOBELL adjustable dumbbells are the perfect gift for any couple. Simply for convenience, and to save a lot of space, these all-in-one adjustable weights range from 5 to 80 pounds and can be increased in increments of 5 pounds.
We definitely swear by this unique gift!
The SMRTFT NÜOBELL dumbbells retail between $625 to $775.
Article continues below advertisement
6. The Glenlivet "Sample Room Collection"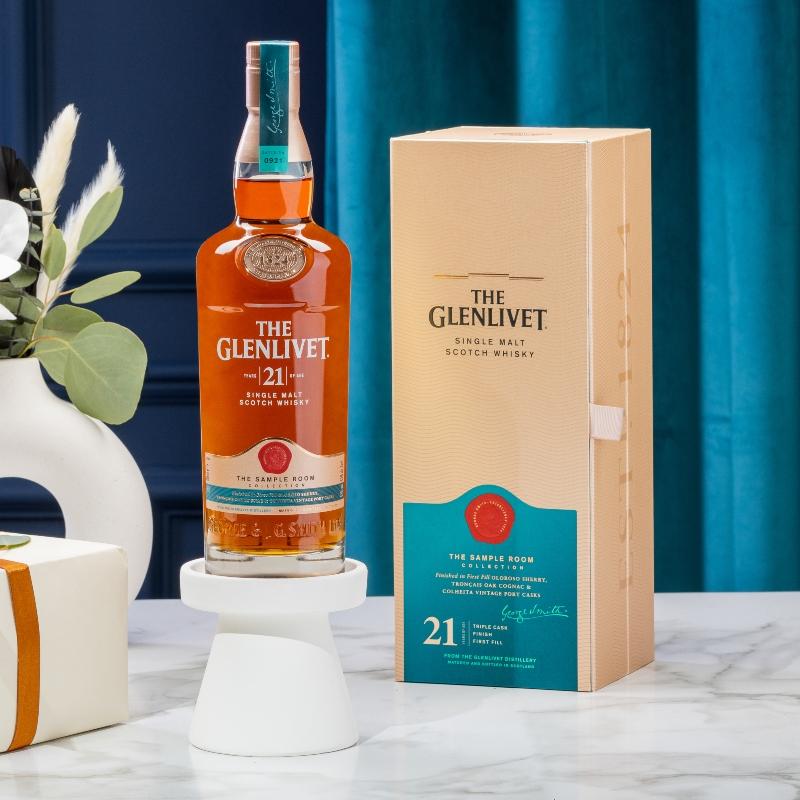 While bringing a bottle of wine to a host's house isn't that unusual, gifting a couple a unique bottle of whisky will surely put you on their Christmas card list every year. Or for the couple in your life that takes pride in their bar cart display, The Glenlivet 21-Year-Old Single Malt will totally appeal to not only whisky lovers but a variety of palettes.
Glenlivet retails for about $280.
Article continues below advertisement
7. Datebox Club
Looking to shop for the perfect gift for a couple? The Datebox Club subscription features activities, snacks, and more, for a couple to enjoy a date night — without ever walking out of their front door. No need to track down a babysitter or rearrange one's schedule. This Datebox can be used at any time.
Gift one Datebox for $46.95.
Article continues below advertisement
8. Virgin Experience Gifts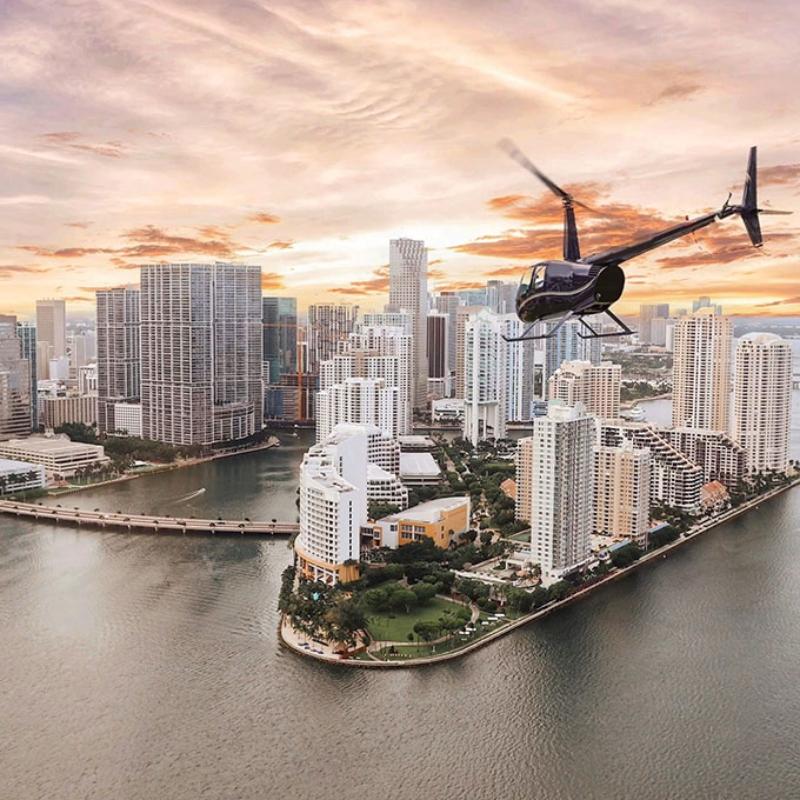 Are you not sure what to get your significant other? Do you need to find the perfect gift for a couple that, well, has everything?
Well, we recommend gifting that person (or couple) the gift of an experience. You can choose from thousands of Virgin Experience Gifts based on your geographical location. Whether you want to search in your home state or book an excursion for a future trip, this site has tons of unique activities to choose from.
Who doesn't love a local food tour in the nearest city? What about a hot air balloon ride?
Article continues below advertisement
9. Jasper Hill Farm's "The Vermonter"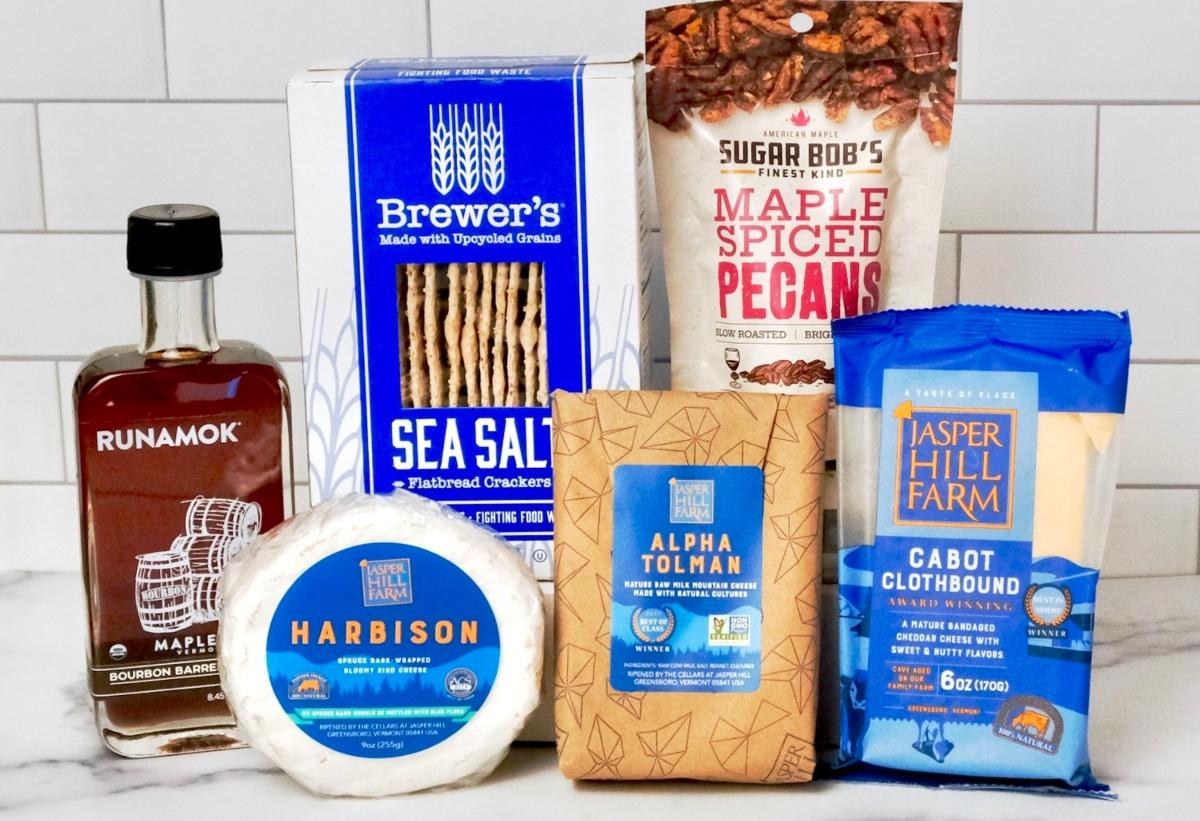 Make your date-night memorable with Jasper Hill Farm's assortment of artisanal cheeses. The Vermont-based brand has an array of gift ideas, but our favorite is definitely "The Vermonter." This gift set features three kinds of cheese, roasted pecans, grain crackers, and a bottle of barrel-aged maple syrup. Yes, you and your significant other will get the full Vermont experience. Whether you choose to go on a picnic or simply indulge during an at-home date night, this is definitely a great gift idea.
Jasper Hill Farm's "The Vermonter" gift set retails for $99.