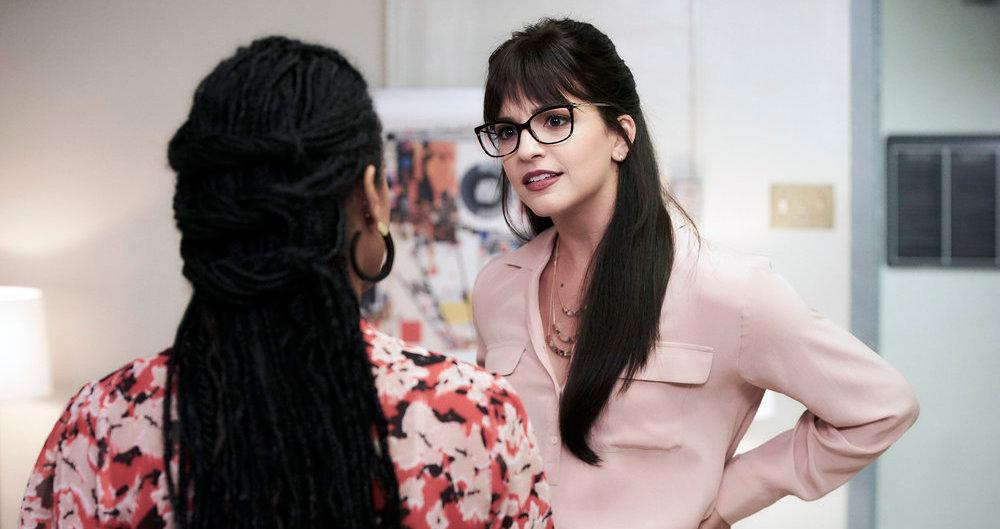 Dr. Valentina Castro Is Poised to Ruffle a Few Feathers on Season 2 of 'New Amsterdam'
Who is Dr. Valentina Castro on 'New Amsterdam'? She has a complicated history with Helen Sharpe — here's what we know about their relationship.
On the Season 2 premiere of New Amsterdam, fans nearly lost their minds when a new woman was seen sitting in Dr. Helen Sharpe's oncology office.
While some viewers immediately jumped to the conclusion that the beloved character had died in the ambulance accident at the end of Season 1, thankfully, that wasn't the case. Though another doctor is now treating Max's throat cancer, Helen is still very much with us.
Article continues below advertisement
Who is Dr. Valentina Castro on New Amsterdam?
Valentina, who's played by actress Ana Villafañe, is Max's new oncologist. It's been three months since the crash that left his wife Georgia dead, and Helen agreed to hand over his case to the "young, whip-smart, and enthusiastic" doctor, whose groundbreaking gene therapy research seems to be working on the newly widowed father of one.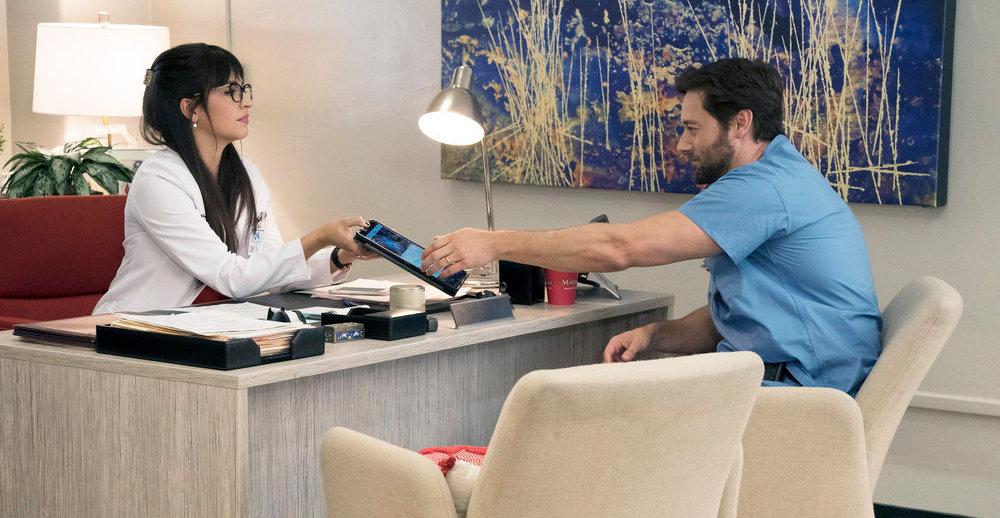 Article continues below advertisement
Viewers soon come to find out that Helen once fired Valentina, and reluctantly hired her back after the accident because of her cutting-edge approach to treatment. Valentina uses this success to boost her position at New Amsterdam, and essentially convinces Helen to let her co-run the oncology department.
We have a feeling the tension between these two is going to surface in spectacular fashion.
Valentina isn't the only one butting heads with Helen in Season 2.
Fans couldn't help but notice a clear rift between Helen and Max in the season premiere, which was difficult for shippers of the duo to witness.
Article continues below advertisement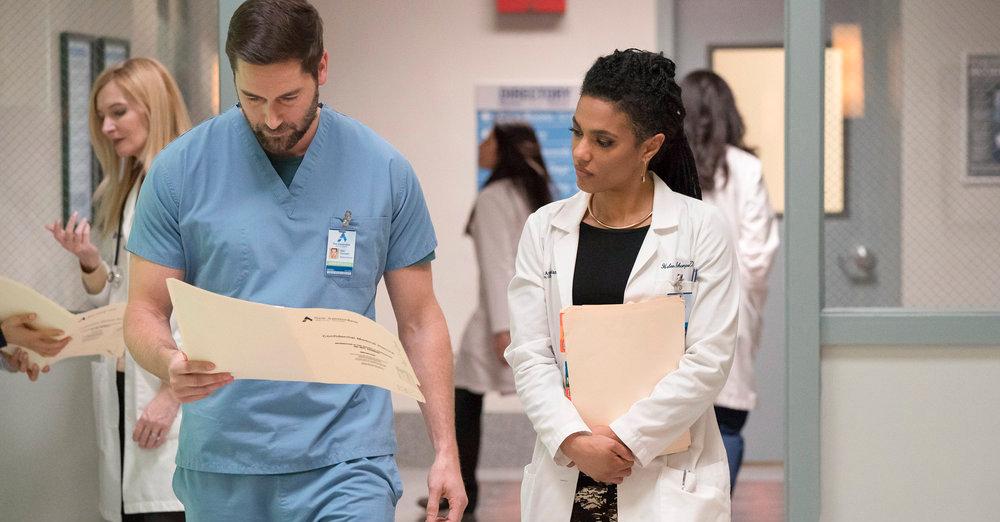 "What we'll really see is, anytime somebody wants to talk to Max about Georgia, anytime someone wants to comfort him, he pushes them away because that's not where he wants to live," series creator David Schulner explained of his protagonist's current state of mind.
The executive producer added that those wanting Helen and Max to become a couple will be disappointed for the foreseeable future.
Article continues below advertisement
"To me, their relationship is so wonderfully engaging and fascinating that for them to simply slip into a romantic relationship feels anticlimactic to the relationship that they have right now," David told Us Weekly.
"To me, their relationship is so wonderfully mature and complicated and adult and it's a relationship that I don't think a lot of other shows explore, so I think for us, it continues to pay dividends keeping them best friends, keeping them absolutely two people who have enormous respect and admiration and chemistry."
Article continues below advertisement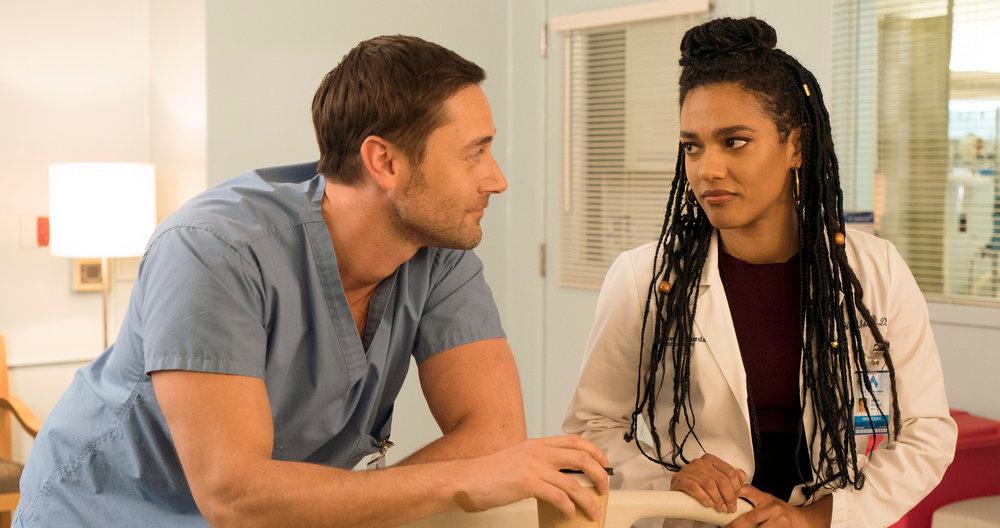 Max's grief over Georgia's death will overshadow his improving health.
It's important for fans to remember that the medical director is still mourning the death of his wife and mother of his child. "His cancer is responding to treatment, something that normally Max would celebrate but he doesn't have the person he wants to celebrate this with around anymore," David shared.
"Max is really dealing with grief this whole season — grief and recovery. A lot of the stories that come into the hospital will challenge Max to confront his own grief in a way that he doesn't want to."
We sure hope there are some light-hearted moments coming up on the show, too. New Amsterdam airs Tuesdays at 10 p.m. ET on NBC.