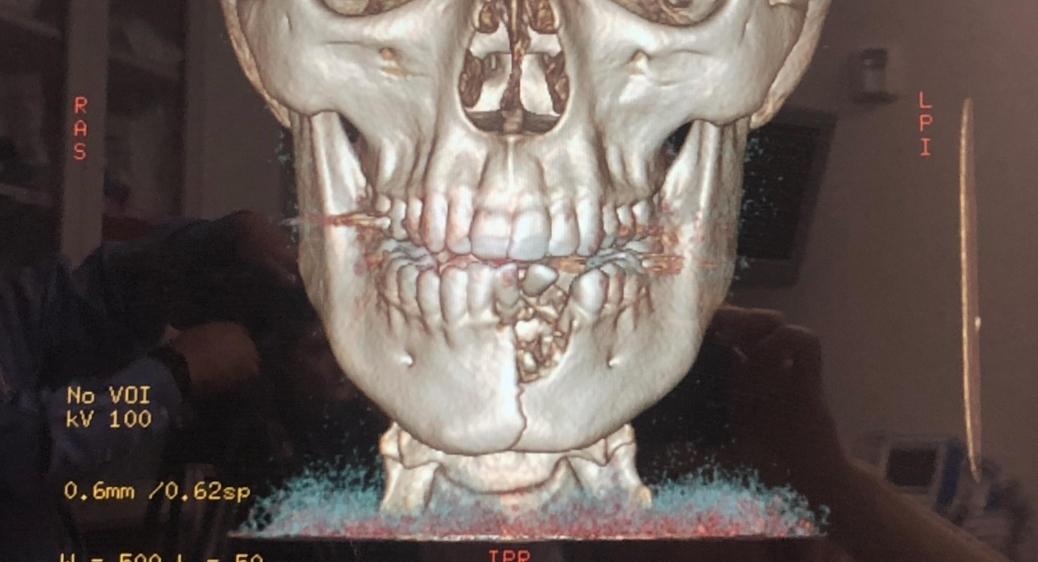 Vape Explodes In 17-Year-Old's Mouth, Breaking Jaw and Teeth
According to the World Health Orginization, the percentage of people around the world who smoke is steadily declining. But it's a different story when it comes to vapers, who grew from about seven million in 2011 to 35 million in 2016. And while vaping is seen as a good method to quit smoking, it isn't without danger.
Article continues below advertisement
Many vapes contain nicotine, which is highly addictive, and they are not free of toxins and still deliver harmful chemicals. But one less commonly known danger is from explosions. Defective, poorly manufactured and improperly modified vape pens are prone to explosion, and Austin, a 17-year-old boy, knows that all too well.
Austin arrived at Primary Children's Hospital in Salt Lake City, Utah, after an electronic cigarette exploded in his mouth. According to a case study published in the New England Journal of Medicine, Austin was left with a broken mouth, a hole in his chin and damaged teeth. The horrifying extent of the damage can be seen in this reconstruction published with the case study.
Article continues below advertisement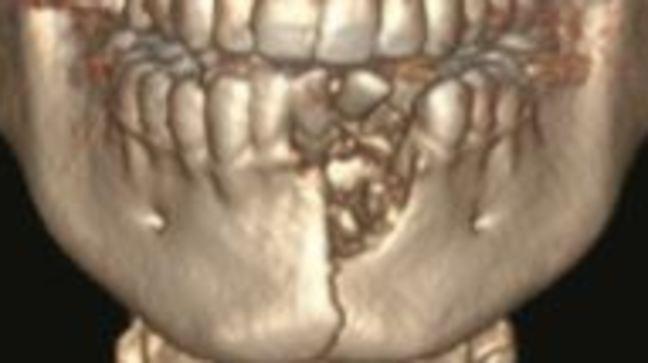 Doctors discovered that Austin suffered a punctured chin and cuts across his mouth. Alongside those injuries, his lower jaw was fractured and several teeth damaged. Medical staff had to remove the broken teeth and some damaged tissue. They also constructed a wire used to heal the fracture and stuck it in his mouth.
Article continues below advertisement
"That's an injury we see in high-speed motor vehicle crashes, " Dr. Katie Russell, a pediatric trauma surgeon at the University of Utah and Primary Children's Hospital, told The Washington Post. "At that point, we had no idea that vape pens could cause such a substantial injury. It takes a serious amount of force to break your jaw and to break it in the way that he did."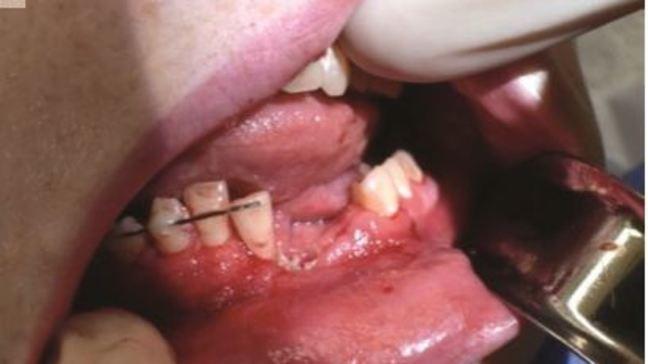 Article continues below advertisement
At a six week checkup, Austin was recovering well and the wire could be removed.
Austin's mother, Kailani Burton, told The Post that she had purchased her son a vape pen to help him quit smoking. Burton said that Austin reassured her the pen was safe and that he had done research, but she said she always feared something bad happening.
One month after Austin started vaping, Burton says that she and her husband heard a loud pop. "He was screaming, 'It blew up! It blew up!," Burton said.
She handed Austin a towel, got him in the car, and drove him to a local hospital. When the local hospital saw the extent of the injuries they transferred him over 200 miles to Primary Children's Hospital in Salt Lake City.
Article continues below advertisement
Dr. Michah G. Katz and Russell treated Austin and decided to write a case study to highlight that "the increasing prevalence of vaping among adolescents is a public health concern."
The percentage of high school student who used e-cigarettes in the past 30 days has sky-rocketed from 1.5% in 2001 (222,000) to 20.8% in 2018 (3.05 million) according to the Center for Disease Control.