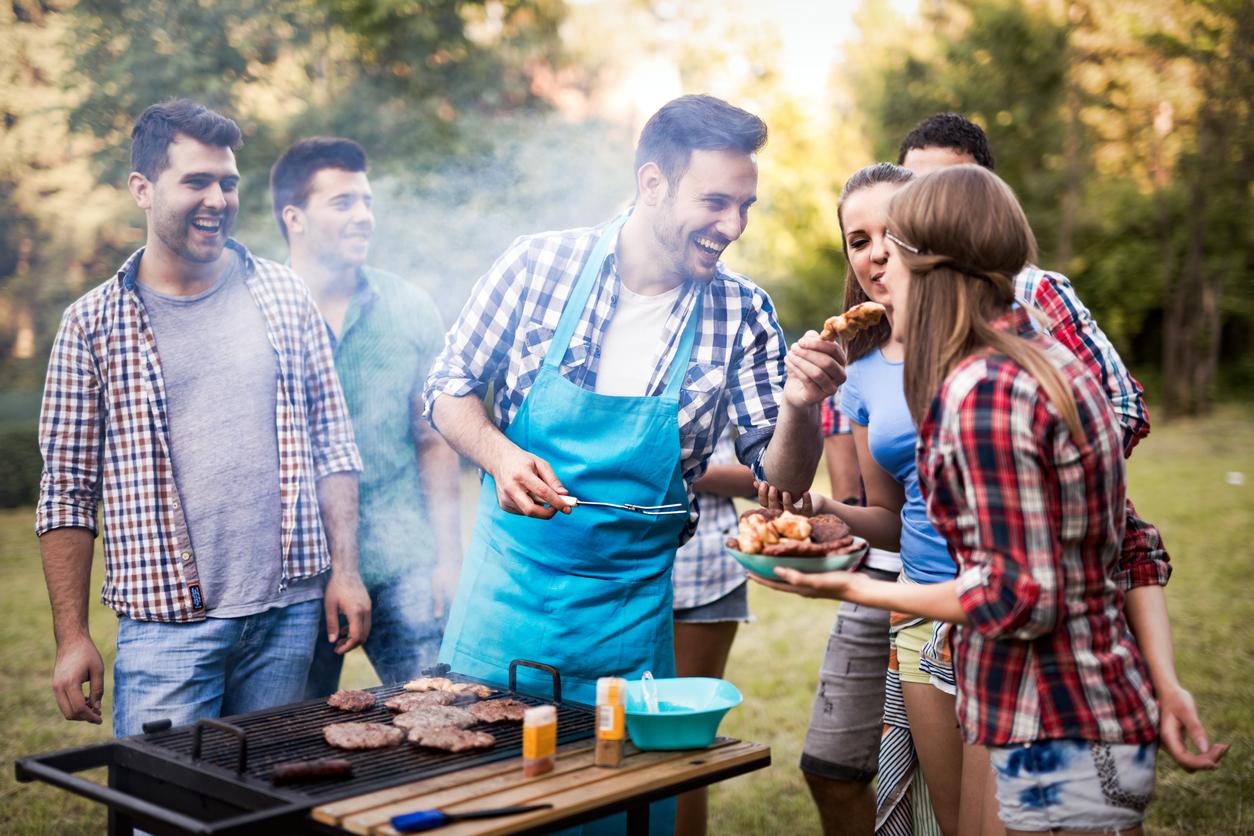 Vegan Woman Demands Neighbor Stop Using Meat on Barbecue Because of Smell
Cilla Carden, a vegan, has taken her neighbors to court claiming that they deliberately allow their barbecue meat and fish smells to waft into her yard.
UPDATE: More than 5,000 people are now planning a protest outside of the home of a vegan woman who took her neighbors to court over the smell of meat from their barbecue. Their plan? Hosting a massive barbecue, complete with the smell of meat.
Article continues below advertisement
Bailey Mason, who has dubbed himself a "Warrior for Animals," posted the event, scheduled for October, on Facebook. It has since attracted over 16,000 people who have marked themselves as either going or being interested in attending the event.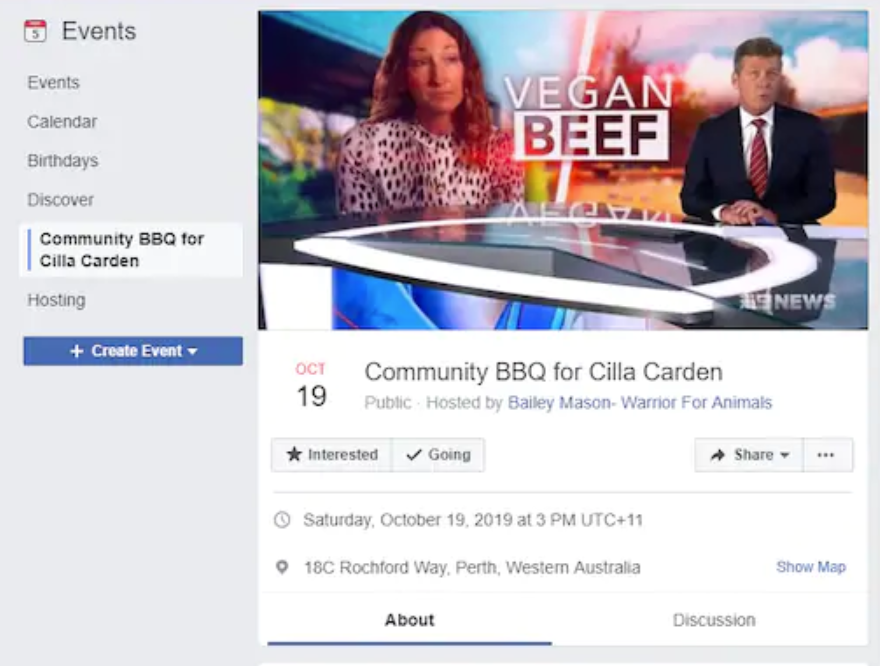 Article continues below advertisement
Unsurprisingly, Mason was shocked when he learned that Cilla Carden had taken her neighbors to the Supreme Court over the smell of barbecue coming from their garden. Justice Quinlan dismissed the case, noting that the amount of documents submitted by Carden were "well in excess of anything that might be thought to be proportionate to the issues."
"The volume of material that she has produced, also suggests that these matters have to an extent become somewhat overwhelming," he said in his decision.
Mason explained the reasoning behind his event on the Facebook page: "Cilla Carden has a problem with her neighbours cooking meat on their BBQ, because she's a vegan. Recently taking them to the Supreme Court!"
"Don't let Cilla destroy a good old Aussie tradition, join us for a community BBQ in protest of her actions, and help Cilla Carden GET SOME PORK ON HER FORK."
"BYO hotdog buns, p.s. NO VEGANS."
Article continues below advertisement
Mason went on to add that the protest would be peaceful and that wardens would be on hand to ensure that no protesters cross onto Carden's property.
Carden has told the Daily Mail Australia that she is aware of the planned barbecue protest and had instructed her lawyer John Hammond to act.
"Any person who seeks to attend Ms Carden's property on Saturday, October 19, 2019, or at any other time in relation to this event or matter will be referred to the WA police on the grounds of trespass," he wrote.
Original story, published 09/03/2019, follows below:
With temperatures soaring across the planet this year, people all over the world have been enjoying a barbecue in their backyard. Even in Australia, where it should be winter. But for one Australian woman, the warm weather has been causing issues between her and the next door neighbors.
Article continues below advertisement
Cilla Carden, a vegan, has taken her neighbors to court claiming that they deliberately allow their barbecue meat and fish smells to waft into her yard.
"They've put it there so I smell fish, all I can smell is fish. I can't go out there," Carden told Nine News.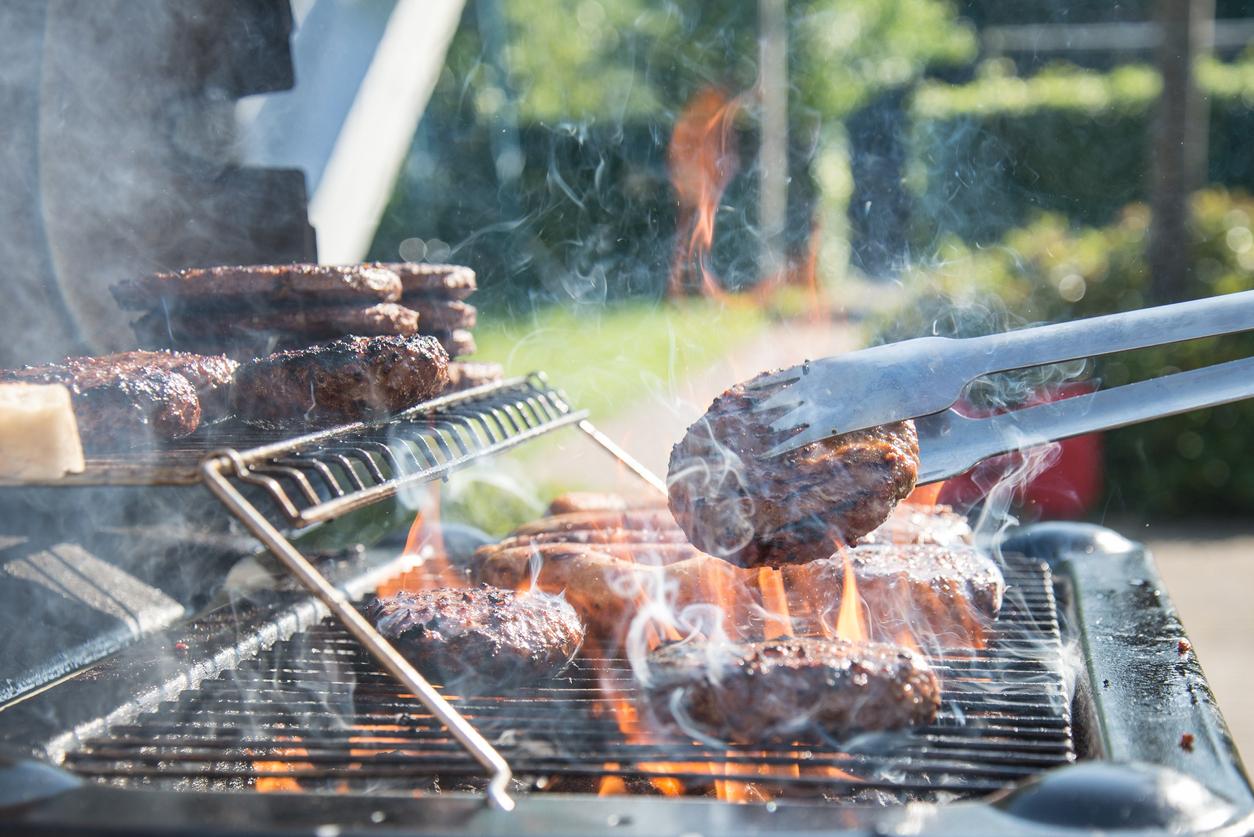 Article continues below advertisement
The massage therapist has been engaged in a legal battle with neigbor Toan Vu, his wife, and their children since late 2018. Earlier this year, she took her claims to a tribunal, where they were rejected due to lack of evidence. Carden then applied to have the ruling overturned by the Supreme Court of Western Australia. Her application was turned down in July.
Carden claims that the family are "absolutely deliberate" in allowing their smells to cross into her yard. And it's not just the smell of meat. She also claimed that the family allow the smell of cigarettes to cross into her yard and that the children are too loud while playing basketball.
Carden made further complaints about the neighbour who lives on the other side of the Vu family.
Article continues below advertisement
"It's been devastating, it's been turmoil, it's been unrest, I haven't been able to sleep," Carden said.
Toan Vu says that he has since taken the barbecue out of his garden and prevented his children from playing basketball.
The other neighbor, who wished to remain anonymous, told Nine News: "Ms Carden's demands were proven to be not reasonable and indeed were to the detriment of the other owners' ability to enjoy their lots in a reasonable and acceptable manner."
Article continues below advertisement
Carden's lawyer John Hammond told Nine News that taking a neighbor to the Supreme Court was an "extreme option." He recommended first trying to resolve the issues face to face: "If you don't do it like that you're going to be up for a world of misery."
Unsurprisingly, social media reactions to the story have been mixed in Australia. News.com.au compiled some of the reactions to the story and while some users sided with Carden, many were critical of her for taking the dispute so far.
Article continues below advertisement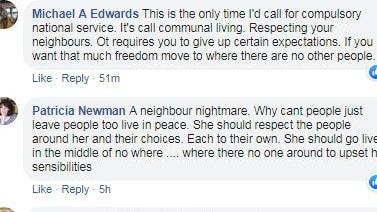 One user wrote: "BBQ is a little too far, but the other things are important everyone has the right to quiet enjoyment of their living space. You're breathing in the concentrated smoke before your neighbours receive it. If you wonder why you are feeling unwell all the time — it's probably because you are burning everything else other than wood."
Article continues below advertisement
While another added: "Lost for words. Can't stand kids playing basketball. What next. We should encourage kids to be playing outside. Maybe she needs to move to a property in the middle of nowhere with no neighbours."
"This goes far beyond veganism. She obviously has extremely bad nerves. Suburbia is clearly not for her," another added.
"This is the only time I'd call for compulsory national service. It's call communal living. Respecting your neighbours. It requires you to give up certain expectations. If you want that much freedom move to where there are no other people," another concluded.