It Makes Sense That Nature Lover Vic Reeves Is Hosting 'The Big Flower Fight'
Netflix's 'The Big Flower Fight' is exactly the reality competition series viewers need today. Keep reading for details on comedian Vic Reeves.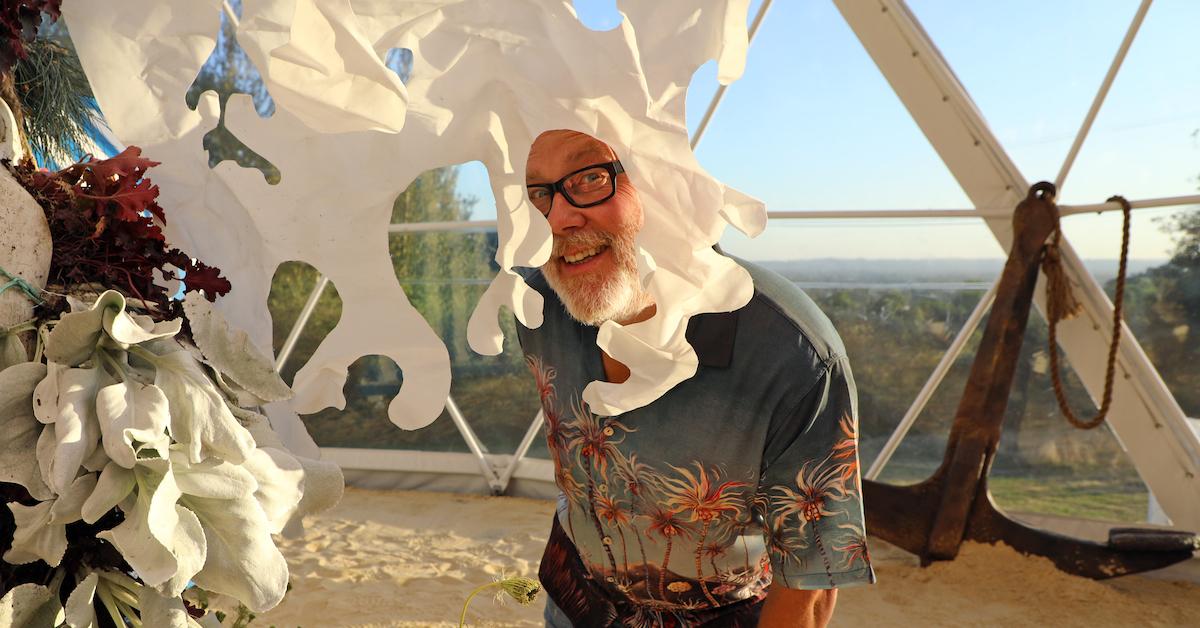 We all could use a little bit of nature and joy these days, and Netflix is delivering both of those things in its latest reality competition series, The Big Flower Fight.
Article continues below advertisement
Ten teams of amateur floral sculptors are tasked with creating extravagant floral installations — and with each competition, one team wins the title of "Best in Bloom," while another gets discarded with the "Compost Pile."
Article continues below advertisement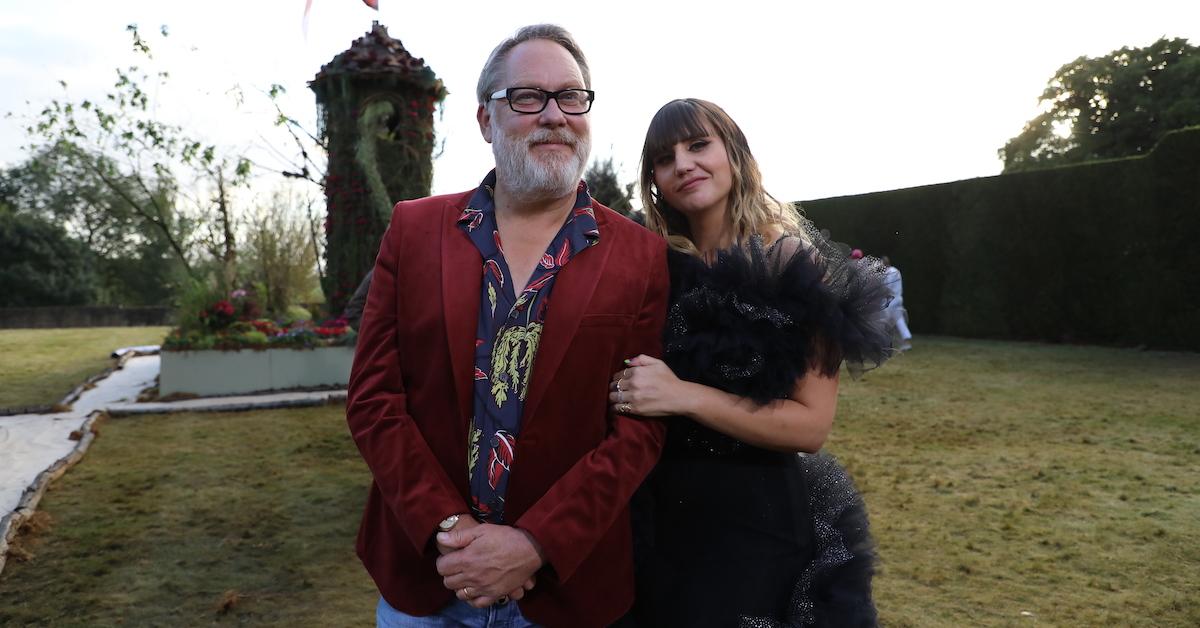 Who is Vic Reeves from 'The Big Flower Fight'?
Vic Reeves (real name: James Roderick Moir) has been trying to shake off his stage name "for about 20 years." "I came up with the Vic Reeves character for a stage project," he told The Guardian in September 2019, "and people presume that's my name, even when I do other acting jobs."
Article continues below advertisement
"Vic started off as an overblown northern club compere, then slowly evolved into a complete idiot," the comedian continued.
Vic, as Jim is now best known, got his TV start in 1989 while performing with his comedy partner Bob Mortimer as the duo Vic and Bob.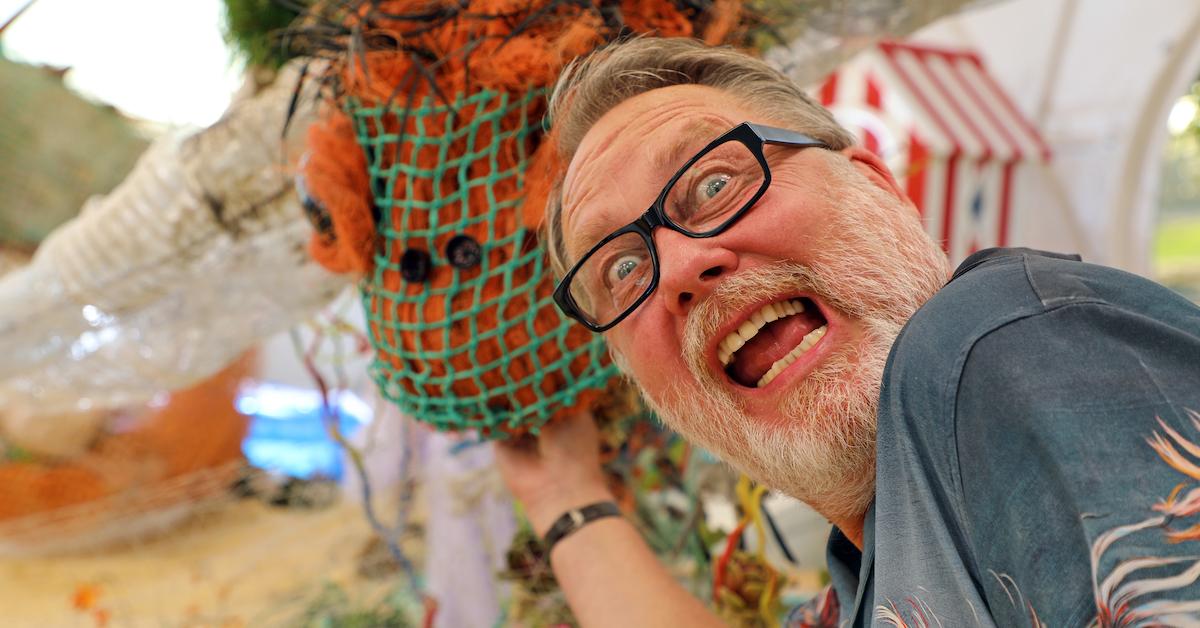 Article continues below advertisement
The two landed their own series, Big Night Out, the following year, and their surreal comedy proved to be a hit among viewers. The pair would go on to star in several shows together, including Shooting Stars, The Smell of Reeves and Mortimer, and Randall & Hopkirk (Deceased).
Vic branched out on his own as a solo performer, and put on the hit single "Dizzy," before hosting the historical TV series Vic Reeves Examines, and later taking over as the lead presenter of the show Brainiac. The 61-year-old is also a father of four: "I've got a 26-year-old, a 22-year-old, and two 13-year-olds," he revealed to The Guardian last fall.
Article continues below advertisement
'Big Flower Fight' is "much more than a gardening show," says Vic.
Vic, who admits his "playground growing up was the fields and forest," calls his new Netflix series "much more than a gardening show." "It's way beyond that," he said in an interview with Radio Times. "It enters the world of sculptural fantasy."
Article continues below advertisement
The challenges become "more and more complicated" as the series progresses and viewers are sure to be awe-struck by the contestants' creations. "It would seem hard to do but they do so fabulously," Vic added. "They go a lot bigger than you ever think and they're very impressive."
"I think that goes with the title as well, The Big Flower Fight, it's not a flower display show, there is a battling element about it on a massively grand scale," the host explained, revealing that he had never worked on such a large production. "The whole scale of the show was just something I've never seen before," he continued.
A passionate nature lover and painter, Vic maintains an active social media presence on Instagram, where he shares his latest artwork. "Painting is my chief passion," he admits. "I've always done it. I've just put a bit more effort into it over the past 10 years."
Don't miss the chance to follow his account, and watch The Big Flower Fight, now streaming on Netflix.