What Is Video 1444? An Explanation of the Viral "Cursed" Video
Video 1444, YouTube's latest viral trend, is said to be a "curse" and tons of people have been tricked into watching it. Here's what you need to know.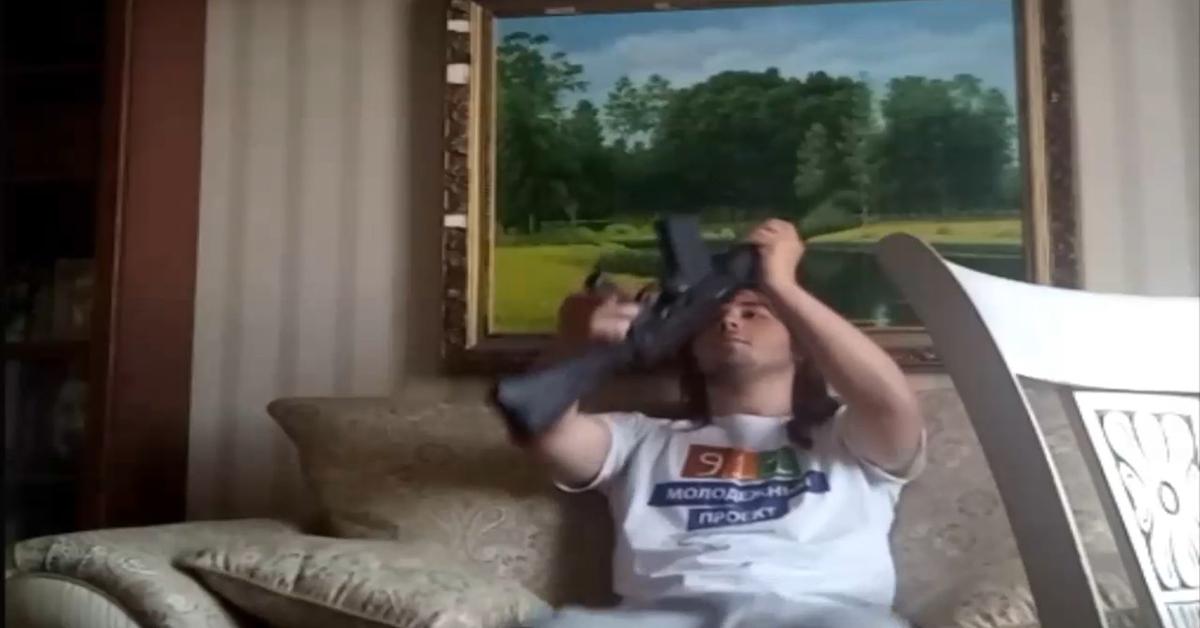 If you're curious to watch this mysterious new trend for yourself, you might want to hold off and think twice about that.
Several people have seen "Video 1444" floating around on social media or popping up on YouTube, but what the video entails is quite graphic and beyond disturbing. The 17-second video shows a Russian man committing suicide in his home.
Article continues below advertisement
It first surfaced and started trending on Oct. 19, then it gained attention again on Dec. 9, after a TikTok user mentioned it on the app. It sparked a search for the term "video 1444" and multiple versions of the YouTube video have resurfaced. But several social media users have been sharing links to this disturbing footage without telling people what it really is. Worse yet, the video is actually rumored to be cursed.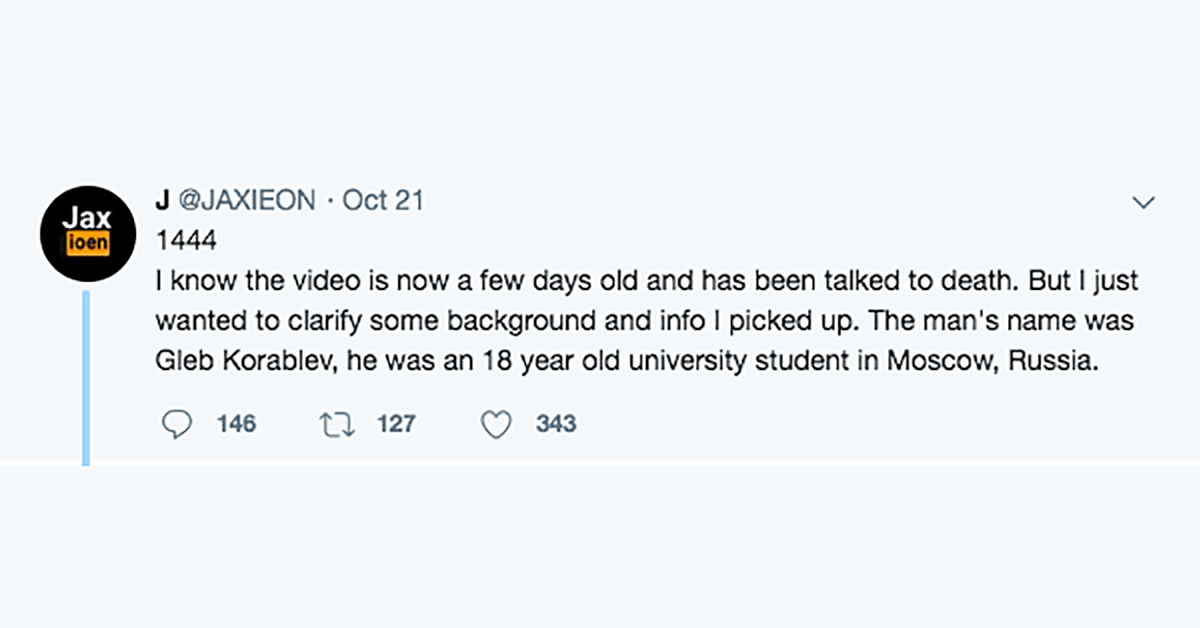 Article continues below advertisement
Here's what you need to know about the terrifying new trend.
What exactly is Video 1444 on YouTube?
The actual video shows Gleb Korablev, an 18-year-old Russian guy, shooting himself in the head. It's a real incident that occurred during a livestream on the morning of Oct. 17. It was streamed through a Russian social media website called VK, and it was most likely recorded in Russia.
The original video, which was over two hours long, showed the teen's dead body on the couch until the police came. But in the 1444 link that has gone viral, it was edited to only show his last words and the actual suicide.
In the footage, Korbaley can be seen using an assault rifle, which he held to his head before pulling the trigger.
Article continues below advertisement
The video, which was posted by a YouTube channel called GORE, has since been taken down. The channel has also been removed, but the clip itself has been uploaded again by different users and shared on platforms like Facebook, Twitter, and Google.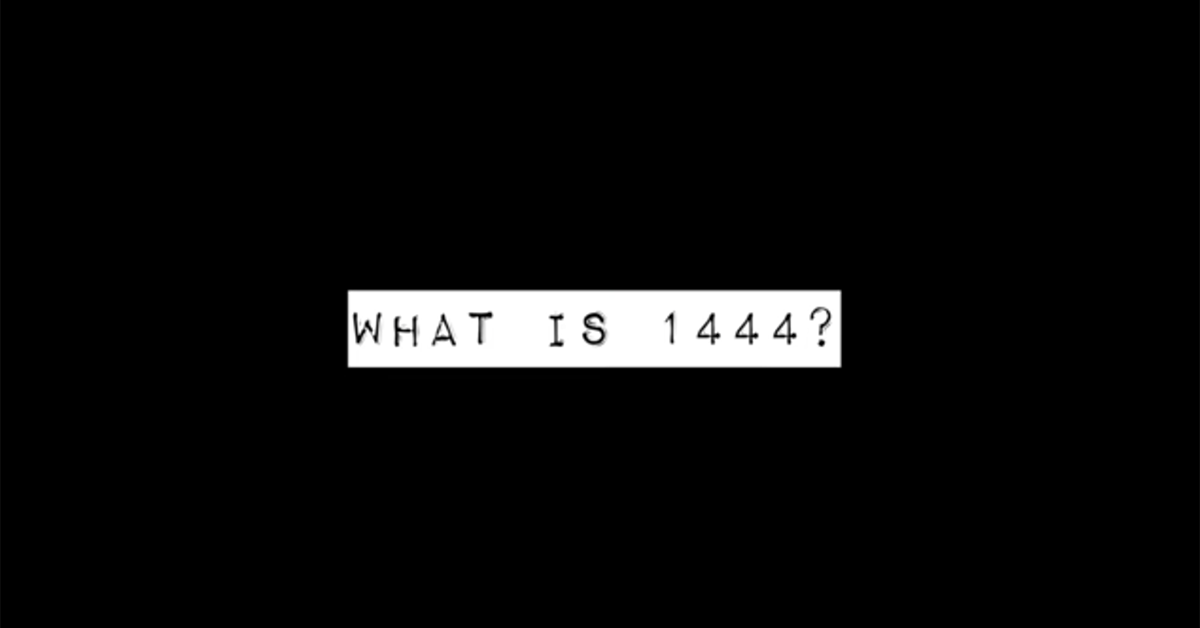 Article continues below advertisement
Is it true that this video is cursed?
People who choose to watch the video are given a special warning: If they choose to watch it, they will be cursed. But it also claims that they can break this curse by replying to the video with the date that they watched it.
Reddit user Kurosagi8, who's part of the subreddit r/Nightmareexpo, wrote: "They're saying basically it's some sort of video taken off deep Web, the theory is this dude planned it beforehand and cursed it. So anyone who watches it must say the date of his suicide or they're gonna have terrible luck. It might be some sort of cultist prank … But it weirds me out it doesn't have kid protection and how long it has been on the platform."
Article continues below advertisement
Believe it or not, the graphic video was live on YouTube for about three days before it finally got taken down.
It's worth noting that the alleged "curse" sounds vaguely similar to the plot of the horror film, The Ring, where anyone who saw a certain terrifying videotape wouldn't fare well. And as for why the video is called "1444," it appears that those numbers hold no significance.
Still, the events of the video are unfortunately very real and, for some reason, someone thought it would be a cool idea to add a "curse aspect" to the footage and creep people out.
Article continues below advertisement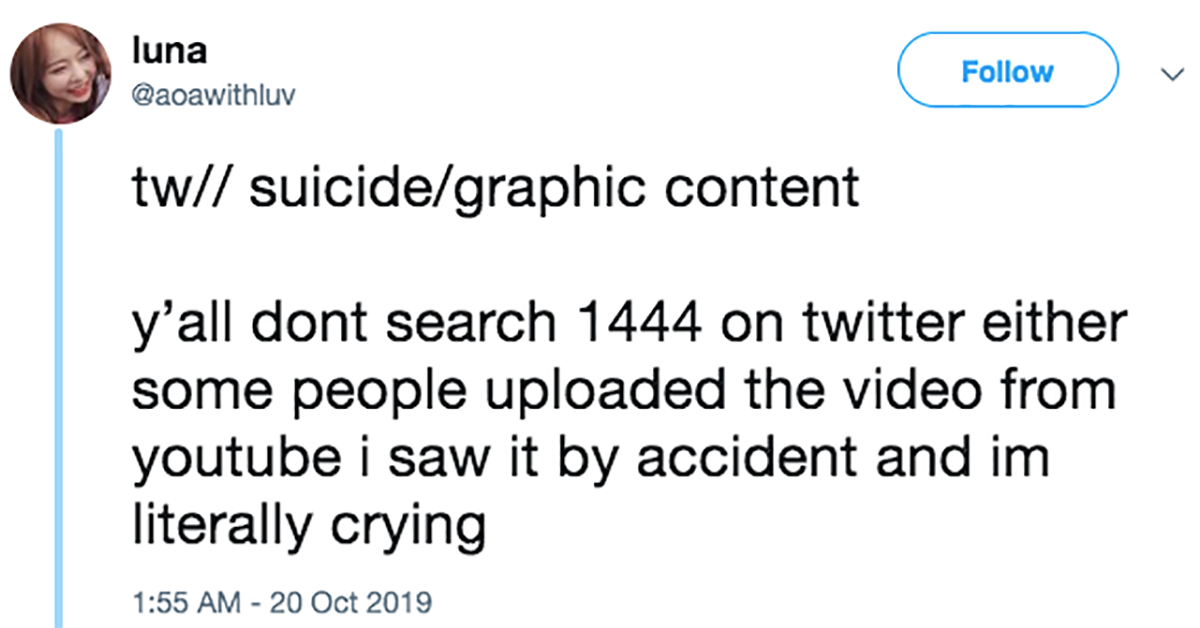 How are people responding on social media?
There's been a spike in search volume for "1444," but people have been warning others since the content first came about in October.
Article continues below advertisement
One Twitter user advised people to avoid it at all costs, saying: "If u see a video with this image pls keep scrolling, don't watch it, close the app, do whatever it takes but its very graphic."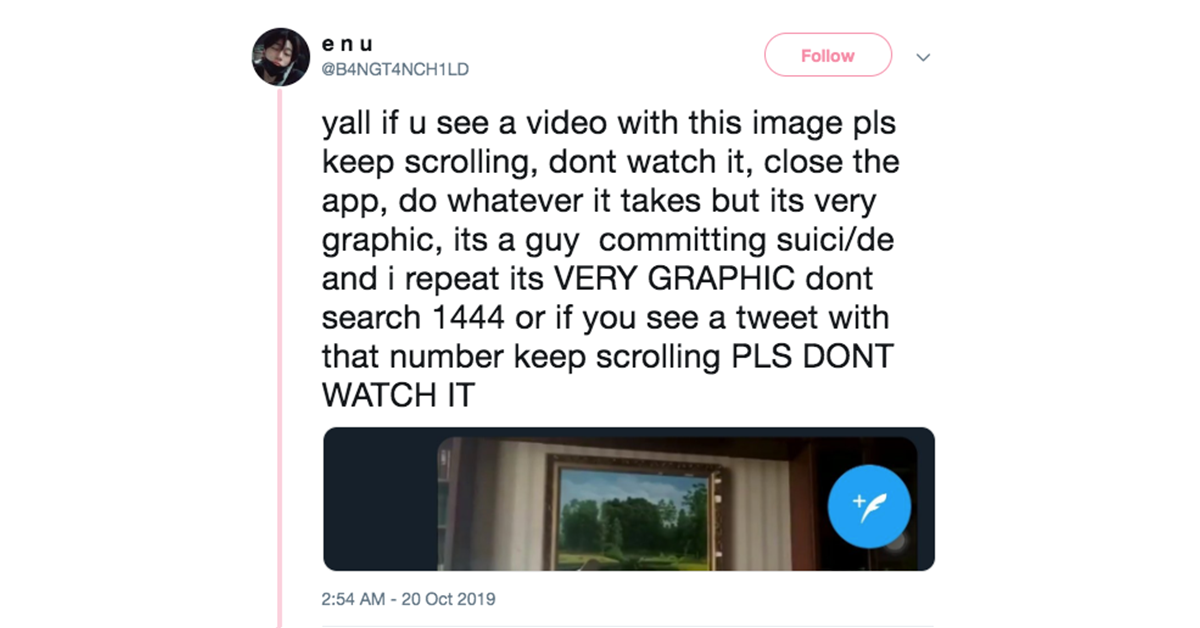 Article continues below advertisement
So if you do see those numbers pop up on your feed, the best way to go is to just avoid it at all costs.