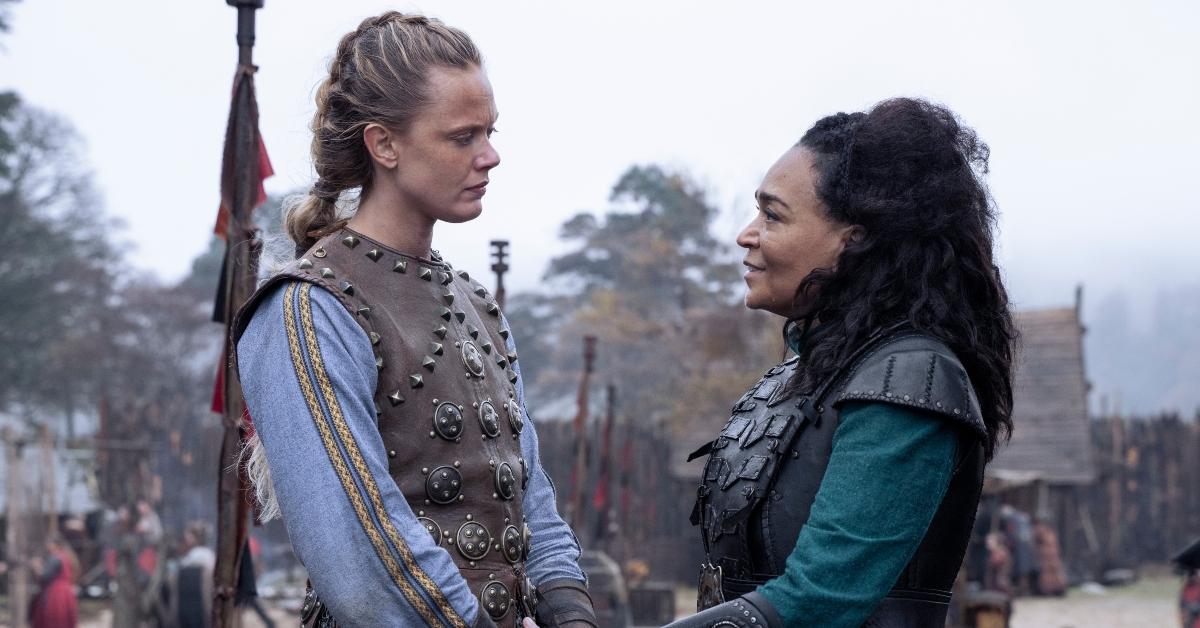 Two Major Characters Died in Season 1 of 'Vikings: Valhalla' — Here's a Recap (SPOILERS)
Spoiler alert: This article contains spoilers for Season 1 of Vikings: Valhalla.
Season 1 of the Netflix original series Vikings: Valhalla took viewers on a wild ride from Norway to England following the St. Brice's Day massacre. After all of the Danes in England were mercilessly slain at the behest of King Aethelred II (Bosco Hogan), the Vikings were out for revenge.
Article continues below advertisement
The premiere season showed the aftermath of the slaughter, and after several months of waiting, we learn what happens in the second installment of Vikings: Valhalla on Thursday, Jan. 12. For those who need a recap on Season 1 ahead of the premiere, Distractify has got you covered.
Read on for a refresher on what happened in the first season!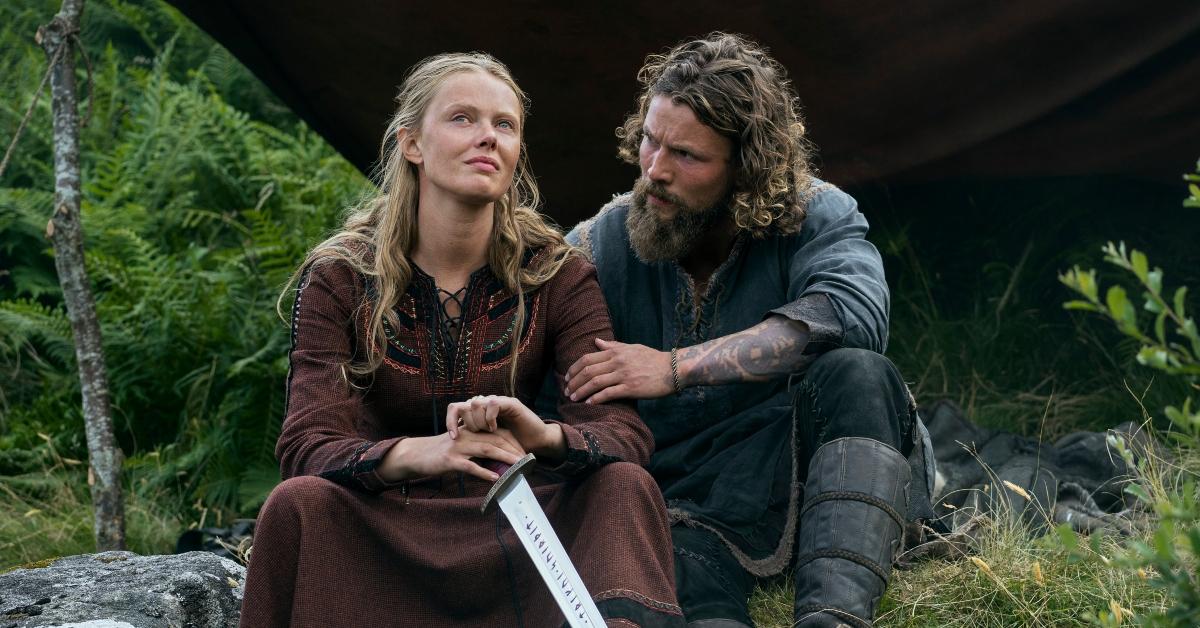 Article continues below advertisement
What happened in Season 1 of 'Vikings: Valhalla'? Here's a recap!
Among the Vikings who gathered to prepare for war in England were half-siblings Leif (Sam Corlett) and Freydis (Frida Gustavsson) — Greenlanders who traveled to Kattegat for another reason.
Following a hookup with Harald Sigurdsson (Leo Suter) — King of Norway — Freydis revealed that she came to find a Christian Viking who previously assaulted her and carved a cross into her back. Amid their chat, Leif came to alert Freydis that a boat was approaching the dock.
Upon their arrival, Freydis immediately spotted her attacker and tried to make a move, but her plans were thwarted by her brother, who assured Freydis that justice would soon be served.
Not long after, Freydis took matters into her own hands and murdered the man in cold blood in front of everyone, including Kattegat's ruler — Jarl Estrid Haakon (Caroline Henderson) and her new boo. Though, in the end, it was her brother who was punished for her crime.
Article continues below advertisement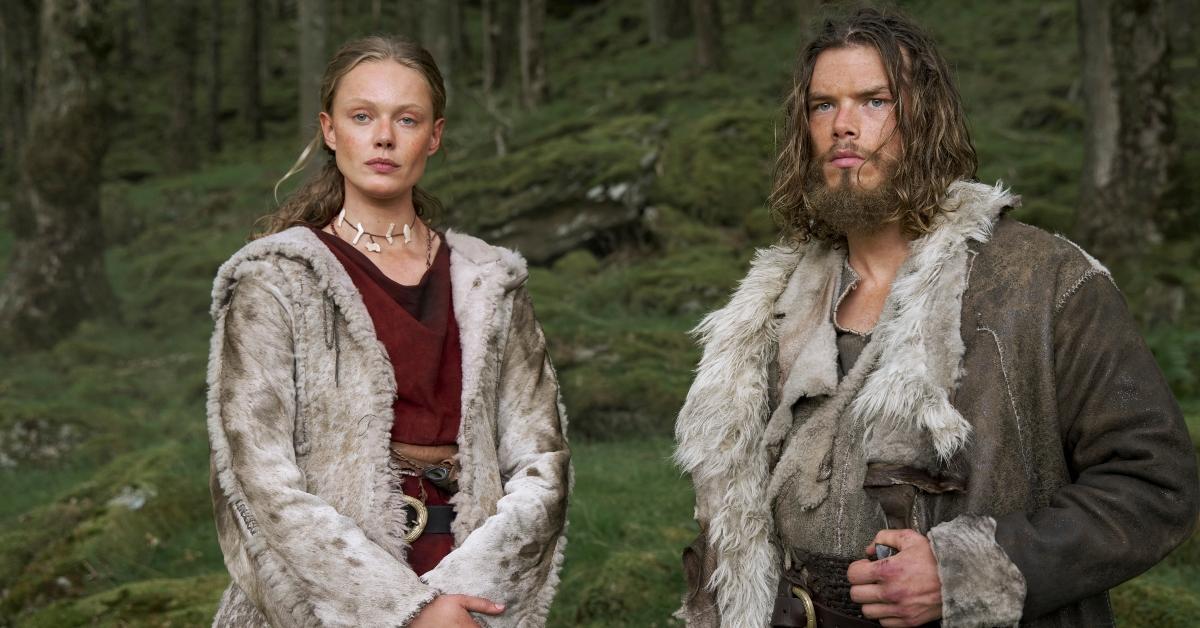 Harald — who immediately took a liking to Leif — suggested that he travel to England to fight in exchange for his sister's life. Without haste, he obliged.
Meanwhile, there were some pretty big things popping off in England. After King Aethelred fell ill, his son Edmund (Louis Davison) took over the throne. But behind the scenes, his step-mom — the recently widowed Queen Emma of Normandy — was running the show.
Article continues below advertisement
Leif helped King Canute (Bradley Freegard) devise a plan to bring down the London Bridge — hence the nursery rhyme "London Bridge is Falling Down." Despite their best efforts, the English were defeated and the country was overtaken by the Vikings. However, King Canute ultimately made the decision to let Edmund live, much to his fellow Vikings' dismay.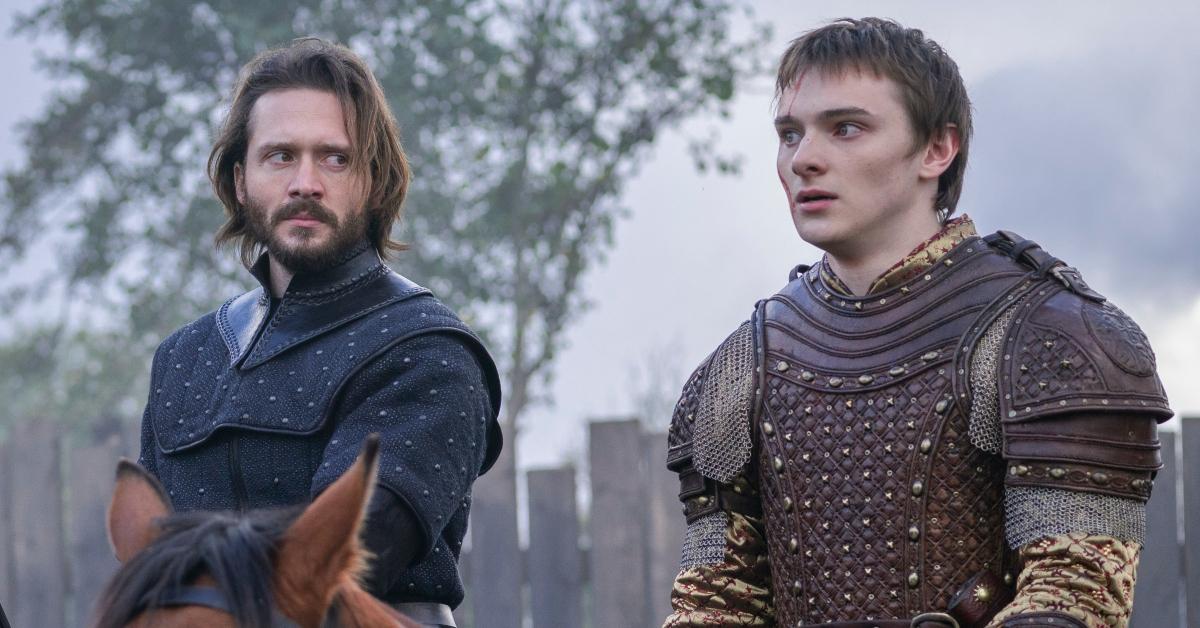 Article continues below advertisement
How did Jarl Haakon die in Season 1 of 'Vikings: Valhalla'?
As the Danes were invading England, Freydis did some soul-searching. With the help of Jarl Haakon, she realized her true destiny as a great warrior. Her skills as a shieldmaiden came in handy when Kattegat was attacked by berserkers. In the end, she earned her title of "The Last."
Although Freydis survived the attack, the other Vikings — including Harold Haakon — did not. (I'm not crying, you are.) In addition, there was another major death at the end of Season 1.
So, who killed King Edmund in 'Vikings: Valhalla'?
There were several villains introduced in Season 1. Along with Harald's conniving half-brother, Olaf Haroldson (Jóhannes Haukur Jóhannesson), we met Earl Godwin (David Oakes), who murdered King Edmund in the finale. So, who's taking over the throne, now? Find out on Season 2 of Vikings: Valhalla!
Vikings: Valhalla returns to Netflix with Season 2 on Thursday, Jan. 12!