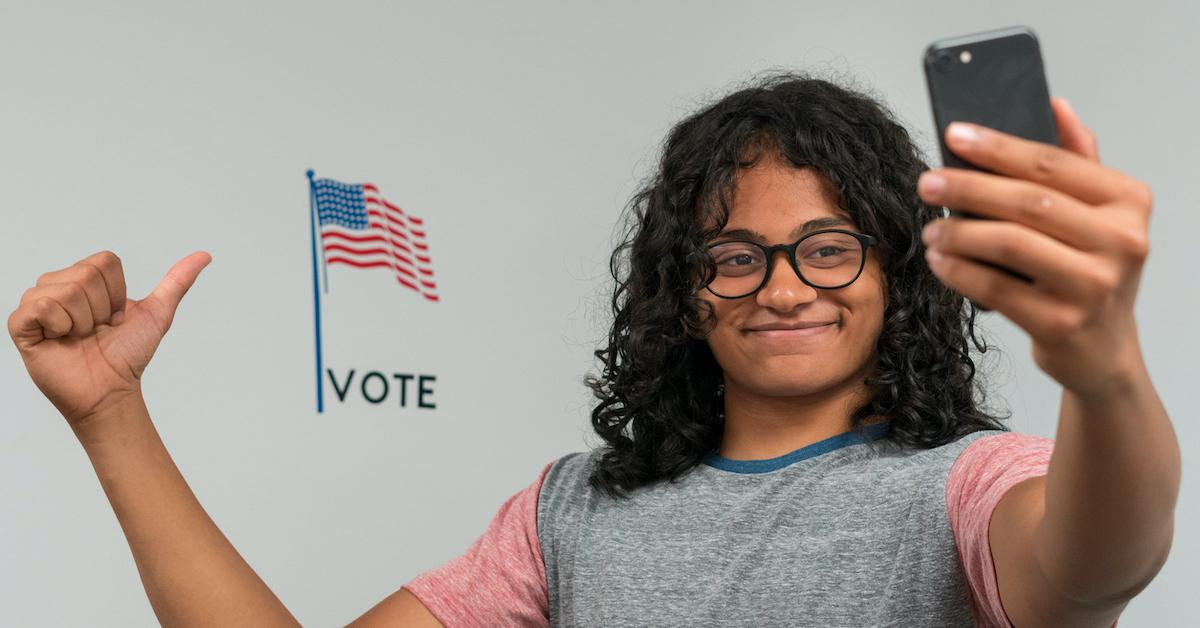 Voted? Here Are 22 Captions for Your Sticker Selfie
Election Day is quickly approaching and for many Americans, this November marks the first time they will be eligible to vote. But with all the continuous media coverage and reminders to register, it's important to also keep the momentum going after you've cast your ballot by sharing your photos from Election Day 2020.
Whether you voted early, mailed in your ballot, or decided to brave the lines and cast your ballot in person, you can take pride in casting your vote.
Article continues below advertisement
After you receive your "I Voted" sticker, acknowledge the importance of voting by posting a picture to social media along with a catchy comment to encourage others to head to the polls as well. And if you're looking for the perfect expression of your civic enthusiasm, keep scrolling for the perfect Instagram captions and quotes to accompany your voting pictures from this Election Day.
But whatever you do, just don't post a photo from inside the ballot box.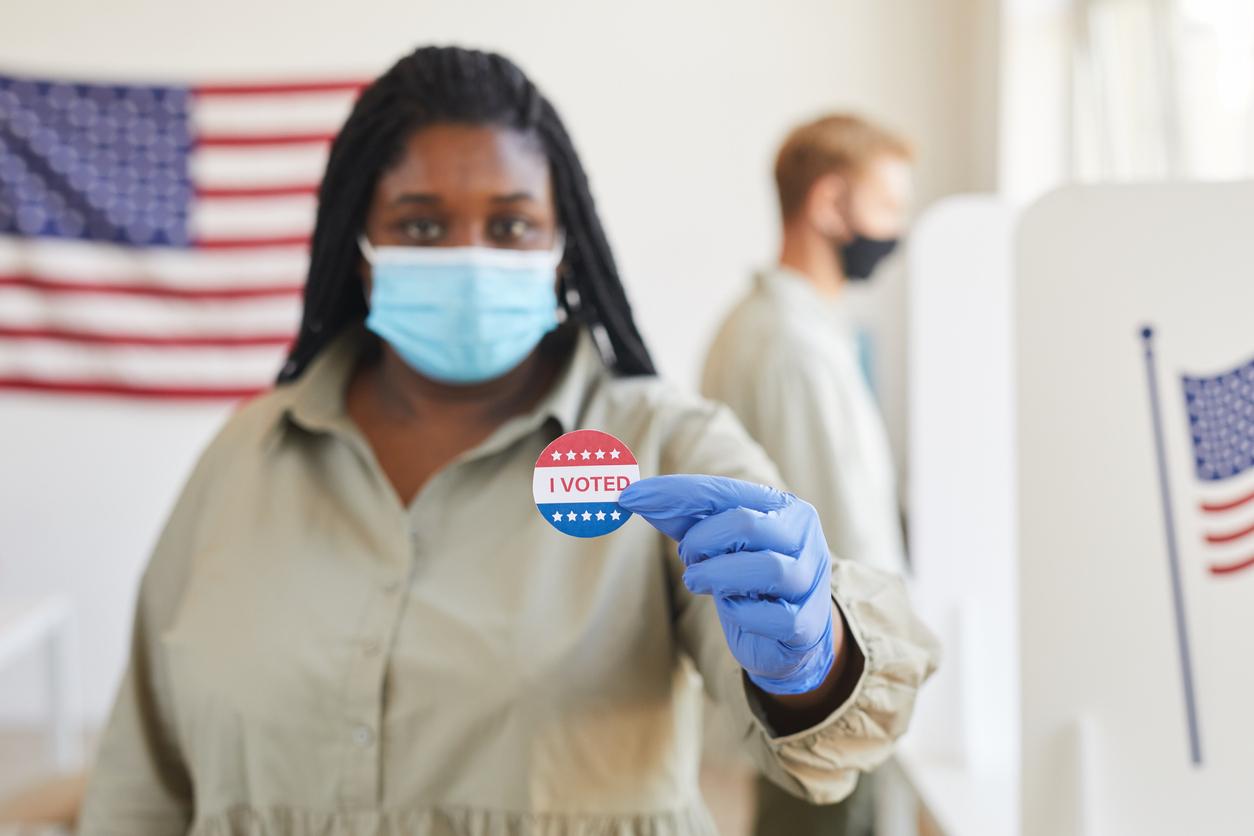 Article continues below advertisement
Voting captions for Instagram:
1. If you don't vote, you can't complain.
2. Smashed that vote button!
3. Thank you poll workers!
4. I voted, you can too!
5. Vote for change.
6. Vote like your life depends on it.
7. We can all agree on the importance of voting.
8. Voting can't wait.
Article continues below advertisement
9. Talk is cheap and voting is free.
10. Elections belong to the people.
11. Just show up!
12. All of our votes count!
Article continues below advertisement
Inspiring voting quotes for your Instagram caption:
13. "Bad officials are elected by good citizens who don't vote." —George Jean Nathan
14. "Somewhere inside of all of us is the power to change the world." —Roald Dahl
15. "Someone struggled for your right to vote. Use it." —Susan B. Anthony
16. "Every election is determined by the people who show up." —Larry J. Sabato
17. "So when you don't vote, what you're really doing is letting someone else take power over your own life." —Michelle Obama
18. "Don't boo — vote." —Barack Obama
19. "I'm dejected, but only momentarily, when I can't get the fifth vote for something I think is very important. But then you go on to the next challenge and you give it your all." —Ruth Bader Ginsburg
Article continues below advertisement
20. "I don't care what responsibilities you have today, there's no greater responsibility than being in control of your future and your future starts now! We don't have time, no procrastinating, don't let the discouragement take you off course, that's now how my people or my generation will go down....this is the loudest way to make your voice heard!" —Rihanna
21. "People shouldn't be afraid of their government. Governments should be afraid of their people." —Alan Moore
22. "So the notion somehow that, 'Well, you know, I"m not as inspired because Barack and Michelle, they're not on the ballot this time, and, you know, maybe we kinda take it easy' — my legacy's on the ballot. You know, all the work we've done over the last eight years is on the ballot." —Barack Obama
Happy voting!