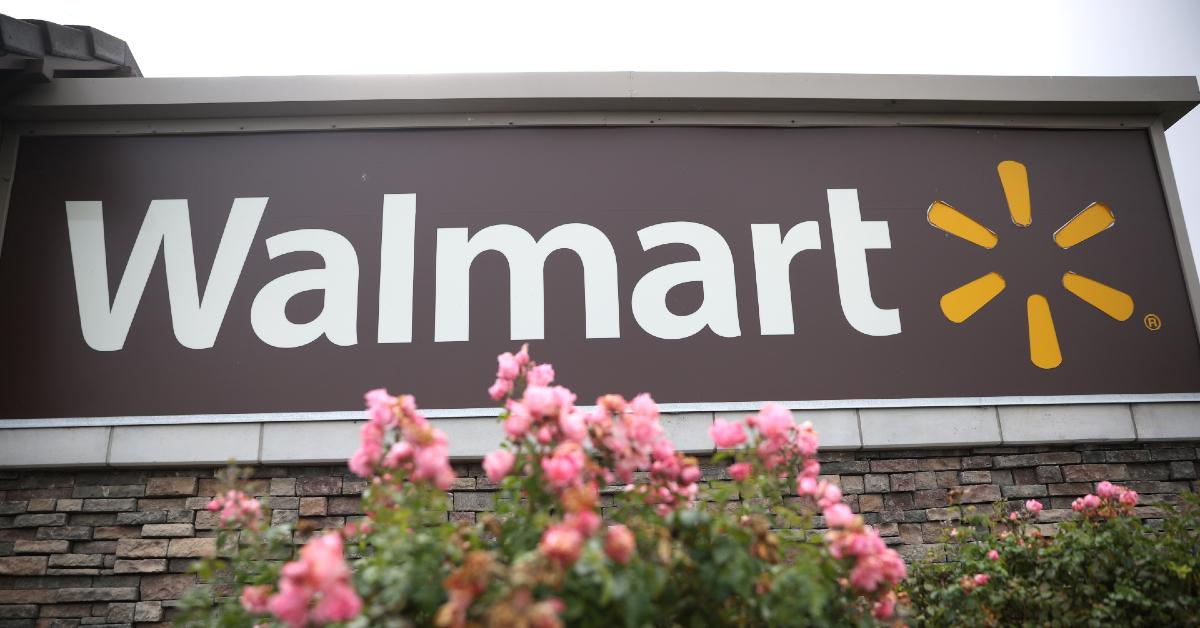 TikToker Claims Walmart Self-Checkouts Are Worse Than People Realize in Viral TikTok
A TikToker is claiming that Walmart's new self-checkout machines have instituted a litany of security measures that sound like they were lifted straight out of a novel set in a Dystopian, corporate-ruled future.
@ashthetruth21 stitched a video response to another TikTok user, @righteousray2.0, who showed off the new futuristic-looking self-checkout devices.
Article continues below advertisement
"They got a new little device thing," Ray says in the clip. The video then transitions to Ash who appears on camera and says, "I have been summoned. So you see those little machines right there? Oh yeah, so I had made a video that told y'all about the cameras that they have that can see into your phone?"
She continued, "Well those ones at the register they're ten times worse my dude. So every time you scan something it takes pictures of you my dude. And let me just tell you every time that you run your card through a Walmart scanner they have a note of it."
Article continues below advertisement
The TikToker then goes on to highlight some potentially massive breaches of privacy, stating that the retail chain stores shoppers' faces along with their credit card information, which it then pairs and is stored on the company's private servers.
Article continues below advertisement

"So deadass they could find you by your credit card. I don't recommend using credit cards if you're trying to do anything janky my dude. They can track it. And they can also take a picture of your face and the card that they're using. And then they hold and store it as a file."
Article continues below advertisement

She added, "And before these cameras were even a thing they were already doing that my dude. Every purchase that you make that's associated with the card, they can pull up date and time information and pull up the camera footage and see what you purchased if you purchased it."
Article continues below advertisement

She then offered up some advice for folks who aren't exactly thrilled with the idea of a corporation holding onto their personal information for an indefinite period of time. "If you want to protect your information and you may or may not be doing janky s**t use cash and cover your ID."
Article continues below advertisement

She said that "those cameras can read into your wallet and they do." She signed off her video by stating, "F*** Walmart bro."
Distractify has reached out to Walmart for further comment on Ash's claims.
She isn't the only TikToker to discuss the retailer's hardened stance on security by means of aggressive surveillance practices.
Article continues below advertisement

A TikToker who said that they are an employee for the chain said that machines can detect sleight of hand movements from customers and will even replay video footage of them missing an item scan or attempting to steal from the store via the self-checkout aisle.
Article continues below advertisement

He urged customers to refrain from stealing as the new security measures are quite adept at catching individuals in the act and showed off a large monitor hanging above the self-checkout area where offending customers' faces are purportedly displayed.
Article continues below advertisement
It's estimated that Walmart loses nearly $5 billion a year due to theft from its stores.
What do you think about the chain's new security measures? Or does it not concern you because you're more of a Target shopper or never use the self-checkout option?