Woman Gets Revenge on Plane Passenger Who Keeps Putting Bare Feet on Her Arm Rest
A woman documented how she got revenge on a plane passenger who wouldn't stop putting their feet up on her arm rest.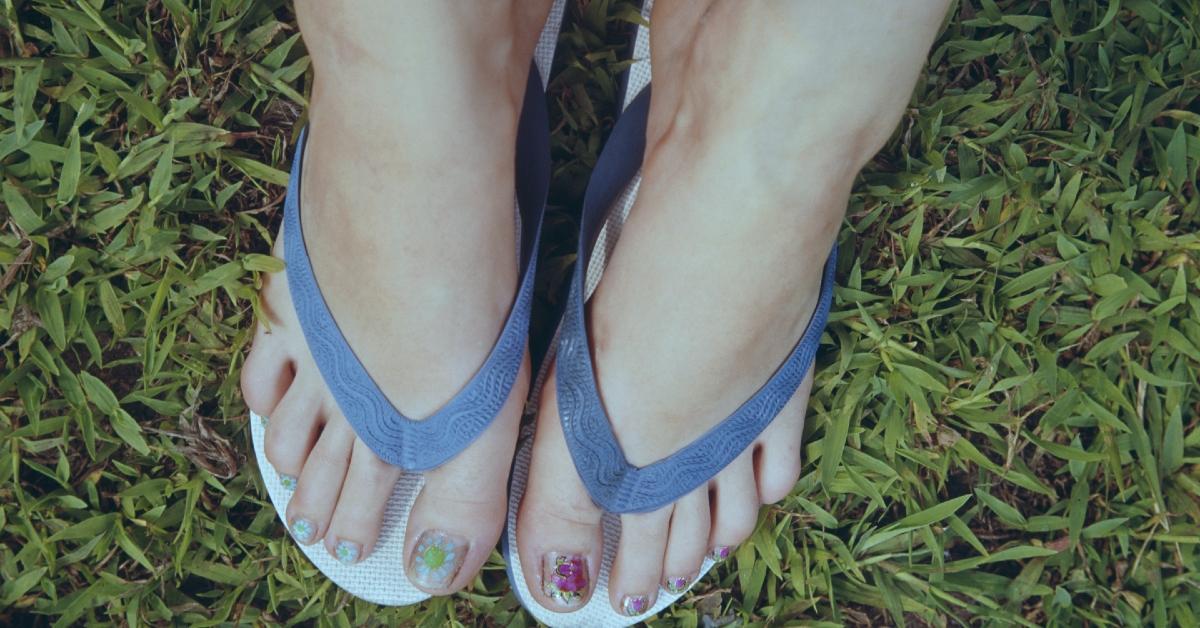 Article continues below advertisement
And while it can be frustrating to give companies your business when you know that you're paying a lot for a less-than-stellar flying experience if you've got to get somewhere that's really far away, you're not really left with many options aside from hopping in an airplane.
This means that you're going to have to be smushed up against other people while traveling in a tin can in the sky and you can only hope that you're going to be seated next to individuals who were raised well enough to have basic etiquette and manners.
And unfortunately for TikToker @thewandertog, she wasn't.
Article continues below advertisement
While aboard an American Airlines flight, a woman who was seated behind the TikTok user thought it would be a good idea to rest her bare feet on her arm rest.
Article continues below advertisement

@thewandertog writes in a text overlay of the post: "this lady's feet were on my armrest, occasionally poking me..." The TikToker begins the video by looking with widened eyes directly into the camera.
Article continues below advertisement

Even though she's wearing a face mask while aboard the flight, it's pretty evident that she was visibly shocked by the passenger's behavior. The clip then transitions to the offending feet in question.
Article continues below advertisement

Not only was this uncomfortable, nobody wants to get their arm poked while aboard a flight, but it's also kind of gross. I don't know about you but I don't want some strangers bare feet touching me while I'm stuck in a cramped seat on an airplane.
Article continues below advertisement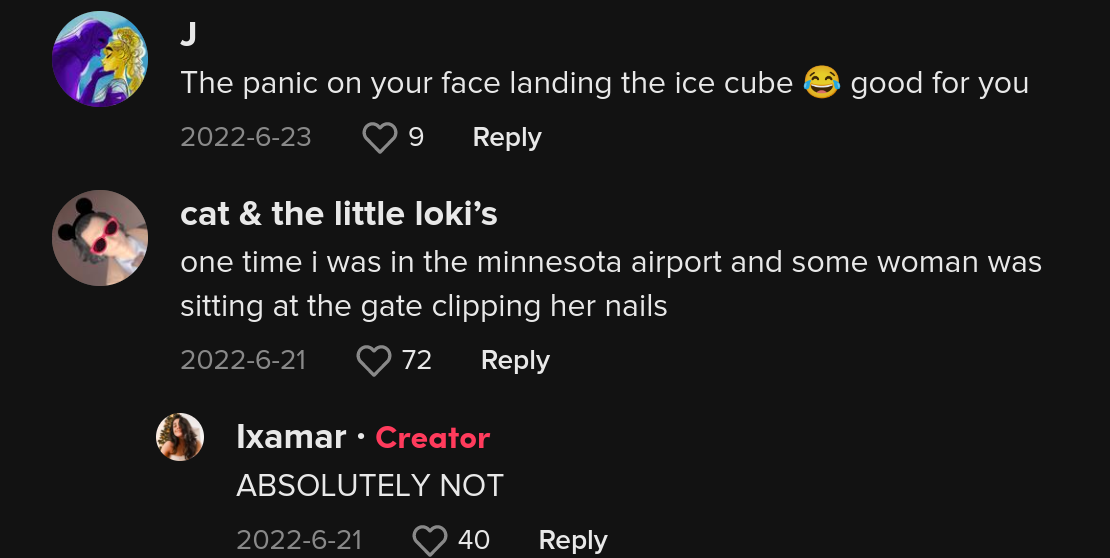 So the TikToker devised a plan she called "a little ice present" to try and get the passenger to stop their toe-prodding. The clip then cuts away to @thewandertog extricating a single ice cube from her cup of what appears to be soda.
Article continues below advertisement

She then holds the ice cube and gently pushes it near the passenger's bare feet. The video then instantly cuts to the TikToker looking into the camera as she tries to hold back her laughter with a text overlay that reads: "it worked."
Article continues below advertisement

Judging from the comments penned by other TikTokers who viewed her clip, this has unfortunately happened to other people who were seated ahead of folks trying to give their feet a rest while aboard a long flight.
"This happened to me and I took a picture with flash and she put them down immediately!" one user wrote.
Article continues below advertisement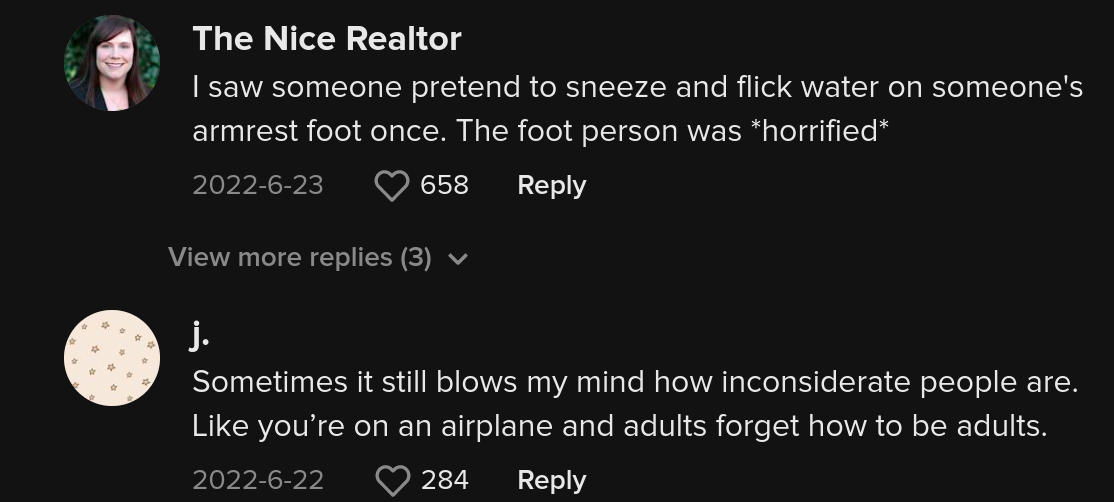 Another penned, "This the 2nd time in a week I've seen bare feet on planes and in people's spaces!Janelle James has a bit about bus people on the plane that's perfect"
Have you ever been on an airplane and had to deal with another passenger's feet getting all up in your personal space? If not, how would you feel about somebody doing this? Would you do a discrete little cube, or dump a cup of ice on them so they'd get the message loud and clear?