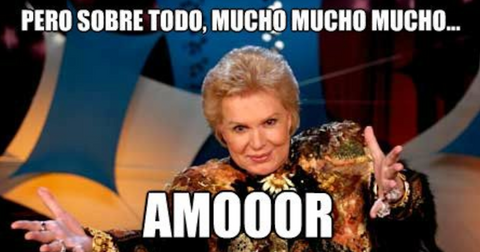 Walter Mercado Memes to Celebrate the Premiere of 'Mucho Mucho Amor'
By Pippa Raga

Updated
Whether you grew up watching him with your family (and had to be quiet whenever he arrived on screen for fear of the chancleta), learned about him on RuPaul's Drag Race All Stars, or have just seen him and his wizardly capes circulating in memes throughout the years, there's no denying that Puerto Rican gender-nonconforming psychic Walter Mercado is a Latinx celebrity of astronomical proportions.
A necessary morning mantra.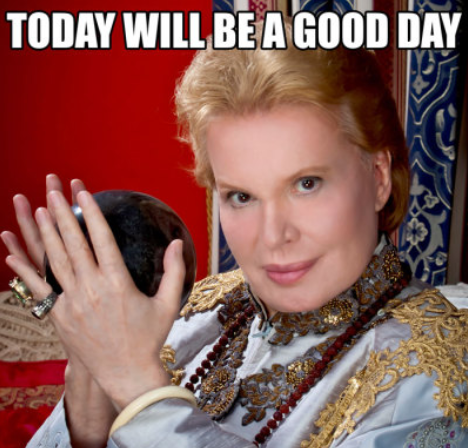 We have half a mind to print this and stick it above our bathroom mirrors so the late wizard Walter can give us a blessing for the day. Can't hurt, right?
Never forget to consult the stars when you go on a first date, and never forget what Walter taught us!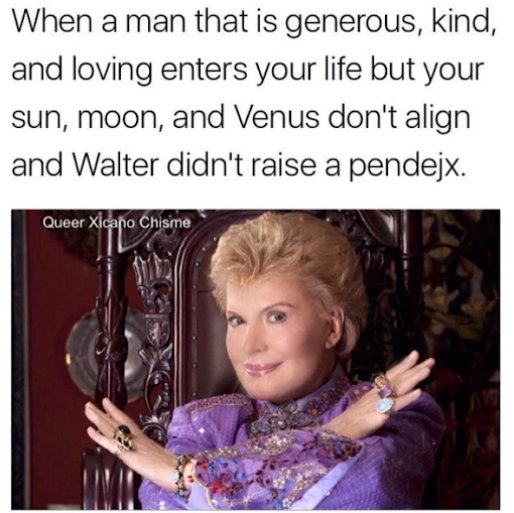 Walter raised our entire generation better than this!
There comes a moment in every mom's life...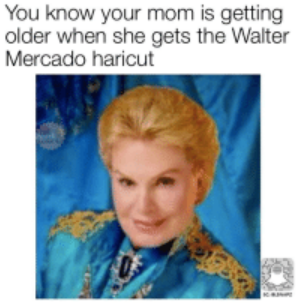 ...When you just have to break it down kindly and let her know she is slowly morphing into Walter Mercado.
When your friend calls to catch up and you are starved for goss.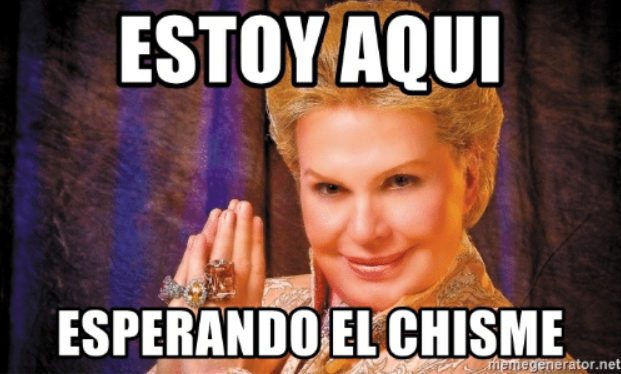 We're not going anywhere or even hanging up the phone until you give us some worthwhile tea! Or, in the words of the wizard himself: "I am like a tireless ant, always looking for something new."
The actual look on our abuelas' faces whenever Walter was getting ready to sign off.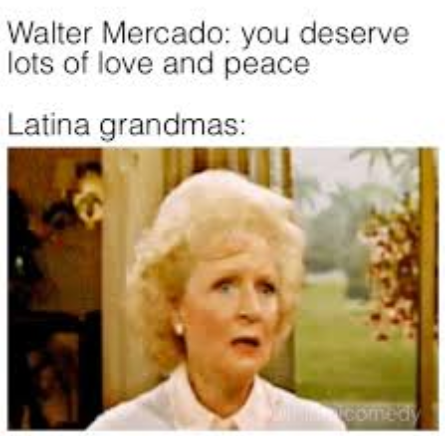 We certainly hope that, despite Walter's passing, the abuelitas are rich in love and peace!
We would venture to change this to Latin moms, tias, and abuelas in general.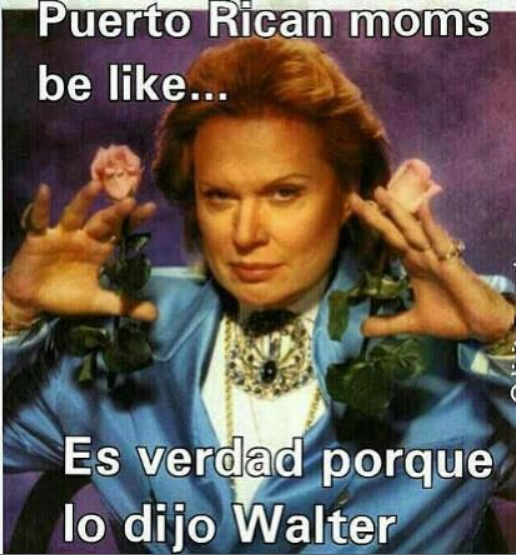 Is there anyone these days who predicts the future as perfectly as Walter did? The TV personality was also an ordained minister from the Church of Light and wedding officiant to many couples. The fortune-teller famously said, "The interesting thing is that those I marry remain together." What a powerful flex!
This has to be the best "Imma tell my children" meme out there.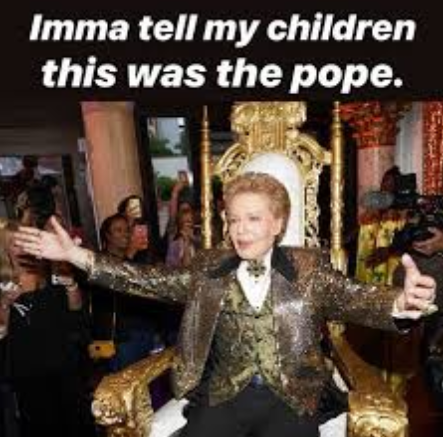 It feels like a pretty easy sell considering his larger-than-life capes, heavy jewels, and extravagant golden throne.
Patron Saint Walter Mercado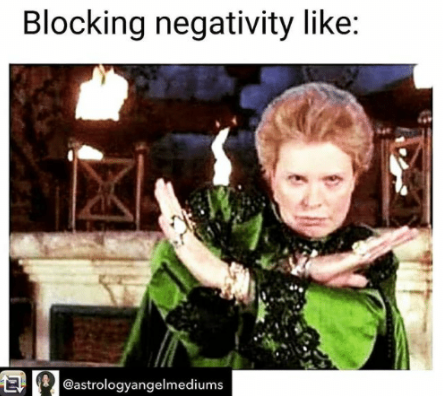 Casting spells and blocking bad vibes since approximately 1932!
"In my life I have never looked for anything," he reflected once, per People en Español. "Everything has come to me." Walter was a huge proponent of meditation throughout his life, and said the practice "enriched" him greatly.
Perhaps we'll download the Headspace and Calm apps after all...
Literally what a force of nature!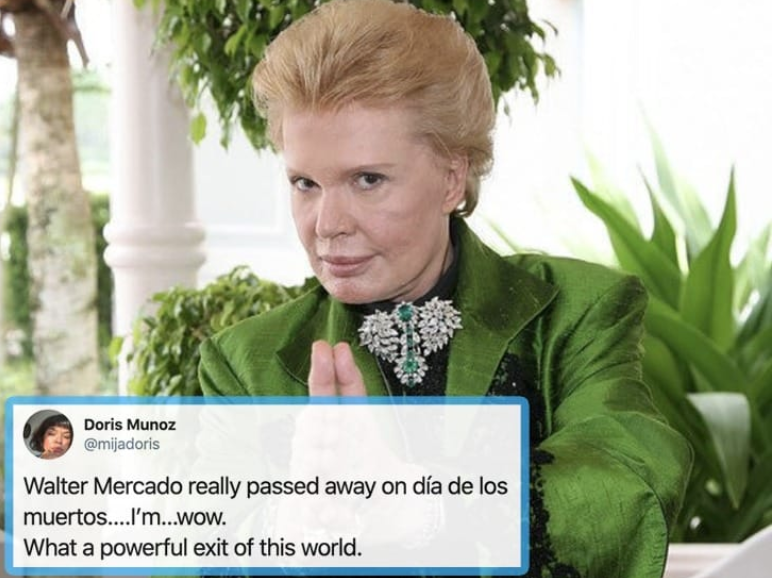 Only Walter Mercado could execute such a powerful exit from this dimension, on Día de los Muertos, no less!
Spot the lie...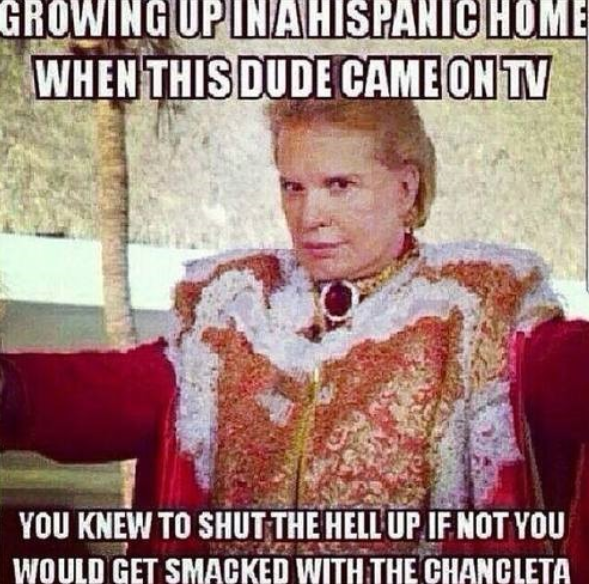 Whether it was a mom, tia, or even abuela, someone was always threatening us with the chancleta if we didn't shut up in time!
No matter what was going on in the world, Walter was always sending us positive vibes. RIP a legend!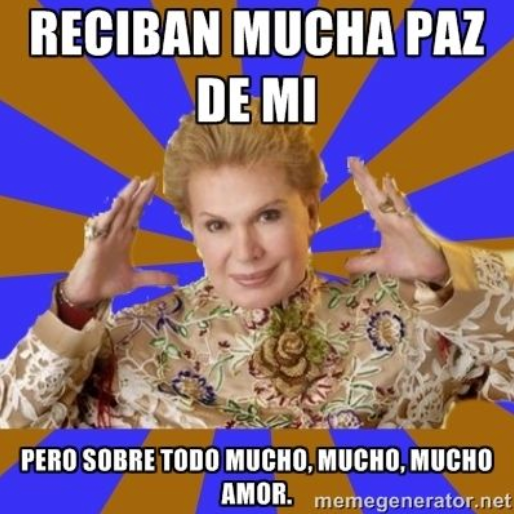 Gone but never forgotten!
Stream Mucho Mucho Amor on Netflix today.