The Wander With Mac YouTube Channel Had "No Views" — Then Folks Got Him up to 300,000 Subscribers
The "Wander With Mac" YouTube channel didn't have any subscribers or views for a while. Then TikTok helped spread the word about his travels.
Trying to build a following on YouTube can be incredibly difficult in this day in age. Many of us can remember a time when YouTube only consisted of meme videos and work procrastination content, and we would never have even dreamed of being able to make money off of the platform. Now, people can get paid doing almost anything on YouTube, from gaming to cooking — to even watching YouTube videos about gaming and cooking. It's become an industry all on its own, and it can be difficult to break into.
Article continues below advertisement
And though it might already prove hard for someone who grew up with the technology and the opportunity, it could prove even more challenging for someone from an older generation who didn't. For a while, Wander With Mac was faced with that difficulty. This YouTube channel run by an older man was previously plagued with little to no engagement.
In a surprising twist, however, he now has thousands upon thousands of subscribers, and his videos are racking up the views. Mac now has TikTok to thank.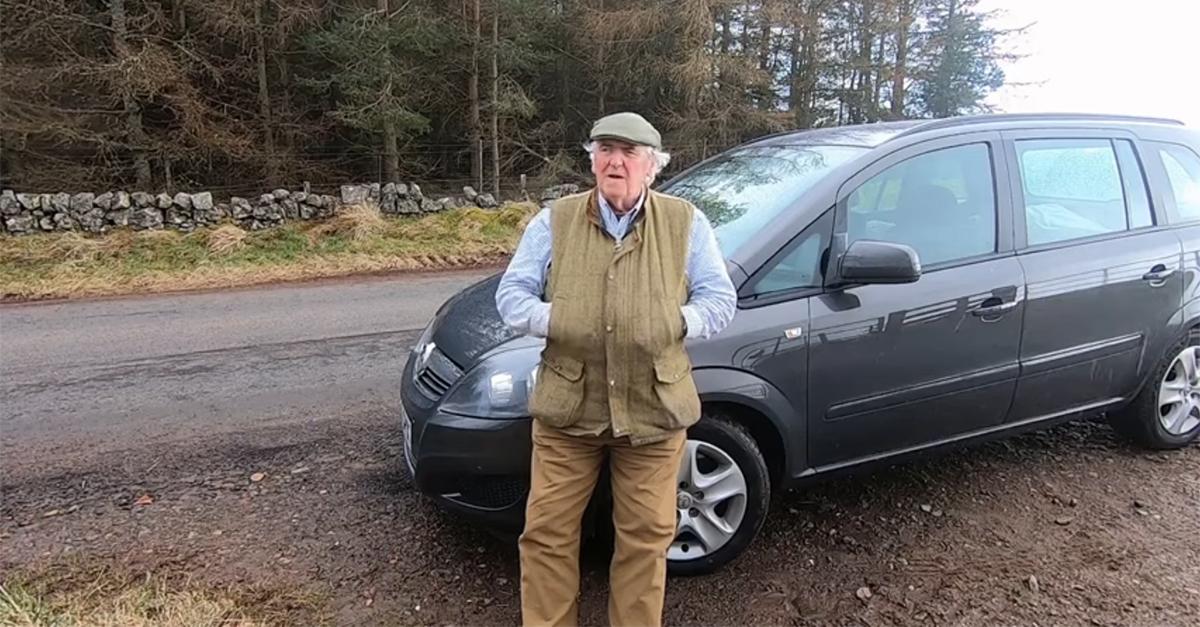 Article continues below advertisement
The "Wander with Mac" YouTube channel had no engagement. Now it has thousands of subscribers.
As the name of the channel suggests, Wander With Mac is run by a man named Mac, who is based in the United Kingdom. He joined the platform back in early June 2021. His entire channel is essentially a travel diary dedicated to his camping travels along beautiful European countryside and various villages. He often shares details about his camping setup or his home for the evening and can sometimes be seen traveling with his dog, Morag.
Despite his regular upload schedule with new videos, his channel reportedly had no views on most of them. While the unrelenting algorithm might have buried a channel like this into obscurity, his videos actually hadn't gone unnoticed.
Kristian Keenan, aka @kristiankeenan on TikTok, found Mac's channel one night while intentionally scrolling through YouTube videos with no views. Upon being charmed by Mac's content, Kristian went out of his way to join TikTok simply to spread the word of Wander With Mac.
Article continues below advertisement
Other users on TikTok quickly took notice of Mac's videos through Kristian's TikTok. Moved by his wholesomeness, people began subscribing to his YouTube channel in droves.
Soon enough, Wander With Mac gained thousands of new subscribers and even more views across his videos over the past two years. As of this writing, he has over 346,000 subscribers and counting.
Article continues below advertisement
Folks in the comments section of his videos are even cheering him on. One person wrote, "This [channel] feels like having the best grandpa and going for small trips together, enjoying the nature no matter the weather."
Another person claims that "watching [Wander With Mac] brings them comfort."
In a video posted in mid-June 2023, Mac even thanked his new subscribers for helping him amass a following he never thought he'd have.
"You've made an old man very happy," Mac remarks in his video. "I've been about this earth for a third-quarter of a century and I've never known such kindness."
Folks have even shown Mac support on GoFundMe in his campaign to buy a camper van which he can use to continue traveling.