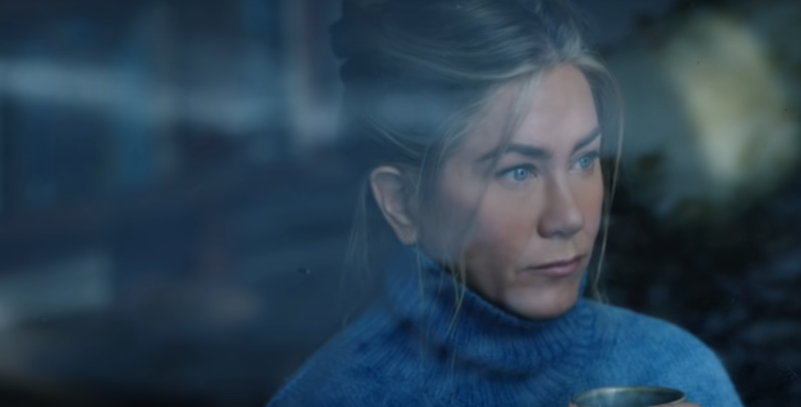 'The Morning Show' Makes a Pretty Strong Argument for Deleting Twitter Forever
There's been a lot of talk about cancel culture. And while there are some people who seem to elude the slings and arrows of internet outrage despite saying things that don't particularly fit into predictable narratives, there are others who've certainly had their entire lives thrown into disarray as a result of being canceled. Now, a lot of fans of the Apple TV Plus series The Morning Show want to know if Alex suffered that fate in the series.
Article continues below advertisement
Was Alex canceled on 'The Morning Show'?
In short, yes, and she seems to be completely fine with it. Alex, who is touted as a feminist icon, comes under ire for "staying quiet" about Mitch's behavior. You know, kind of like how there were murmurs of hate against Meryl Streep for her friendship with Harvey Weinstein during the height of the #MeToo movement.
Bradley does what she can to "un-cancel" Alex after Maggie holds her to the fire for her past actions. And her speech seems to work for a while after she poses the question to Maggie and viewers everywhere about judging "the old Alex Levy."
And then tweets from the platform's most vocal users begin pouring out in support of Alex and it seems like she is out of the woods.
Article continues below advertisement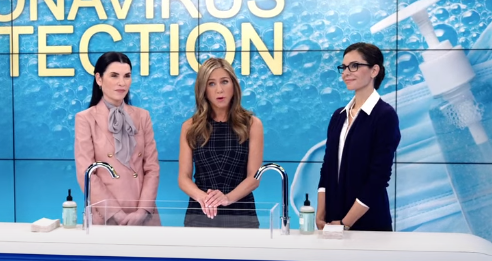 However, after waking up suddenly in the middle of the night, Alex, unable to sleep, decides to log onto Twitter to see if the love-train has kept a-rolling for her, but it hasn't. A clip of her praising Mitch during a memorial service is circulating the internet, and it seems like Alex's cancellation stuck. Because, you know, how dare she have anything nice to say about someone she worked with for the majority of her adult life and had a relationship with.
Article continues below advertisement
To top it all off, Alex learns she has COVID, to boot. Her cancellation in the show is attributed to a few factors: the memorial service might've been the nail in the coffin, but, as Vulture puts it, "covering up her [past] indiscretions [with Mitch] and putting on a full denial front" didn't really help matters either.
Article continues below advertisement
Alex's "cancel" arc is a pretty strong commentary on Twitter and real-life social media trends.
The internet is a place where nothing is ever, ever deleted. Where a single quote someone said nine or 10 years ago can come and eviscerate them years later. Take Elizabeth Olsen, for example. She's a ridiculously talented female actor who not only managed to leverage a lesser-known Marvel character into one of the most beloved Avengers, but she also starred in one of the biggest shows on Disney Plus that helped to move millions of subscriptions as a result.
She's a celebrated feminist and is involved in a number of charitable endeavors. Plus, she's also responsible for one of the greatest clips that's ever made it to the internet after improvising a butt slap with Aubrey Plaza.
But folks were all up in arms after Olsen said in 2015 while doing press for Avengers: Age of Ultron that there was only one Catwoman: Michelle Pfeiffer.
Article continues below advertisement
Because the majority of people on social media don't read past the first headline and are always about two seconds away from starting a fight over whatever social theory they learned in a college course they'll be deferring loan payments on until the day that they die, folks were quick to jump down Olsen's throat. She was labeled as being racist or petty, and some even tried to foist the clip as an official statement on Marvel's behalf.
Article continues below advertisement
What's more is that the video was being pushed as a response to Zoe Kravitz's celebrated and highly anticipated casting as Selena Kyle in the upcoming The Batman flick, but that's impossible. Because the video is nearly six years old.
Article continues below advertisement
But just how beholden are people to the schools of outrage fish that jump from one phenomenon to be angry over to another? In the case of Olsen, she seems to be doing just fine, but there are others whose careers have been impacted in tremendous ways. Are all "cancellations" and surges of large-scale public ire justified? Is it right that Johnny Depp seemingly can't get work now, but his ex Amber Heard can, despite the fact that they were both abusive toward one another and she was caught lying? Are all cancellations created equal?
They're difficult questions to ask, and even bringing up the topic of conversation and expressing one's thoughts on the matter can feel like a minefield, and it's a subject matter that The Morning Show isn't afraid to address.