Facebook Has Seemingly Been Deleted From the Internet — Was the Website Hacked?
The seemingly global shutdown of Facebook, Instagram, and WhatsApp has some users questioning if the platformed was in fact hacked. Details.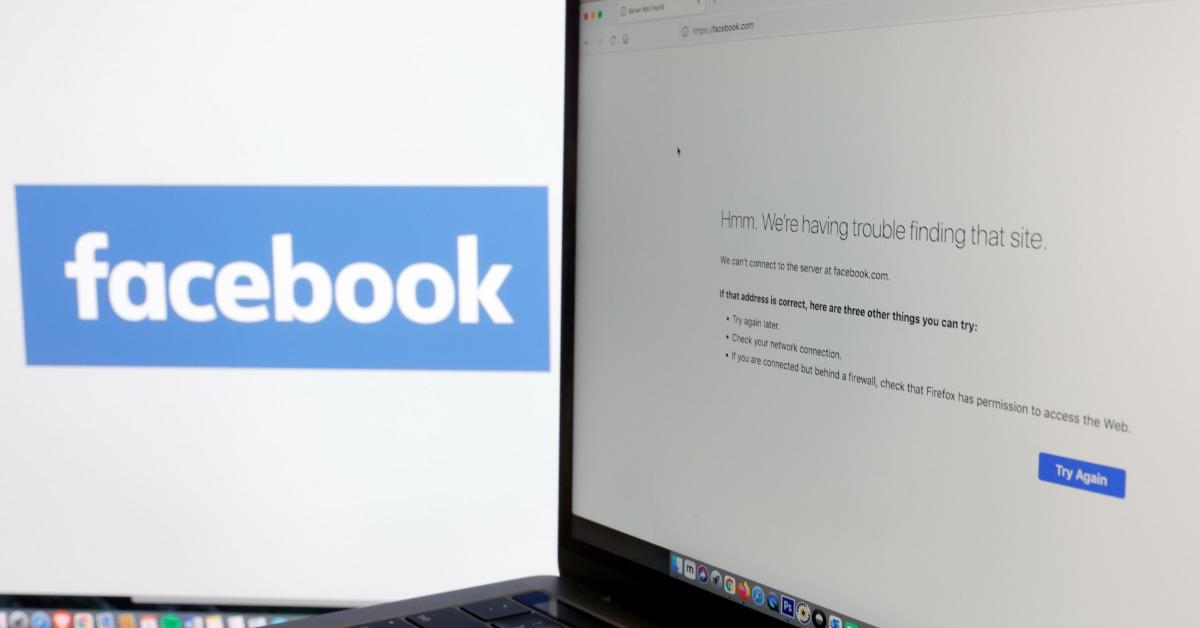 Aligning with one of the most Monday-y Mondays ever, three of the biggest social media platforms on the planet, Facebook, Instagram, and WhatsApp, are all seemingly down and not working for anyone. This outage has caused millions of users to attempt to refresh, uninstall, or re-sign in to their accounts in an attempt to circumvent the issue, but the problem doesn't actually fall in the individual's hands.
Article continues below advertisement
Indeed, it seems as though what's going on has something to do with Facebook's servers, as Facebook is the parent company of the aforementioned platforms. Some clever internet sleuths have even already deduced that the services being down might be an even more complex issue than what it currently seems. So, was Facebook hacked? What does that mean for users? Keep reading to find out.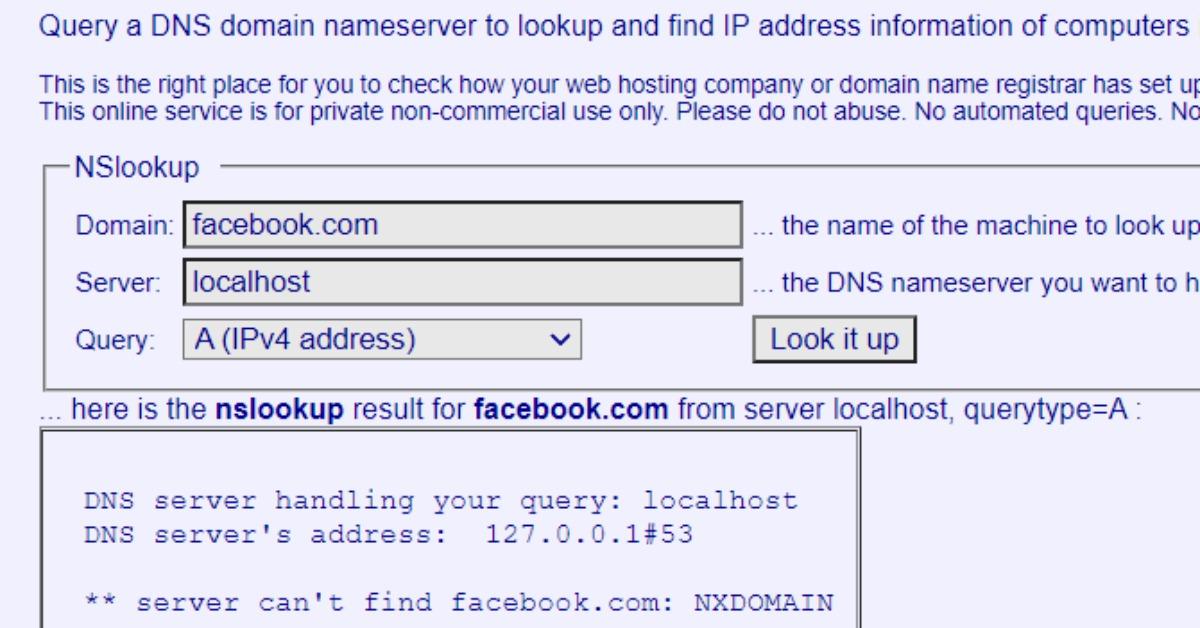 Article continues below advertisement
Was Facebook hacked? Some users are getting an odd error message from the site.
If you haven't already realized, Facebook, Instagram, and WhatsApp are all not working for users worldwide on Oct. 4, 2021. Although social media providers having downtime isn't an uncommon occurrence, the widespread nature of this outage and what it coincides with has a lot of people concerned over what might actually be happening behind the scenes.
Case in point: One Twitter user pointed out that the domain name for Facebook quite literally no longer exists. In their tweet, they shared the above image of an error message that says that the "server can't find facebook.com," which is what usually comes up when a website has been wiped from the internet in its entirety. They captioned their post by saying "The ENTIRE F-----G DOMAIN FOR FACEBOOK NO LONGER EXISTS."
Article continues below advertisement
It appears to be the same issue for Instagram as well, which is reading the error message "5xx Server Error" when accessed from a desktop, and unresponsive messages when brought up on mobile. WhatsApp is also showing an error message that it is unable to fetch new content.
So, does this mean that the platform was hacked? According to two anonymous security workers for Facebook, the outage was not caused by external hackers, per The New York Times.
Article continues below advertisement
So, why is Facebook down? There isn't exactly a definite answer for now.
While some users rejoiced at the notion of three of the major social media platforms being shut down temporarily, plenty of others expressed concern over potential vulnerabilities to sensitive information housed on Facebook's servers during its downtime.
In a statement posted to its Twitter account, Facebook wrote, "We're aware that some people are having trouble accessing our apps and products. We're working to get things back to normal as quickly as possible, and we apologize for any inconvenience."
Outside of that blanket statement, the company didn't specify why its platform was experiencing these issues. The websites ceased functioning some time before 12 p.m. EST on Oct. 4, 2021, and are still currently inaccessible as of the time of this writing.
Article continues below advertisement
The Facebook outage occurred directly after a whistleblower exposed some of the company's dark secrets.
It may seem as though Facebook and its sister apps' outages happened out of nowhere, but it came directly after a scathing 24 hours regarding the company's public image. On Oct. 3, 2021, Frances Haugen revealed herself on 60 Minutes as the whistleblower who exposed a plethora of Facebook's dark secrets to investigative journalists from The Wall Street Journal.
Article continues below advertisement
During her interview, she detailed what The Wall Street Journal exposed about the company as plainly as possible. Some of the allegations against Facebook include that it rarely censors angry or hateful content as it keeps users engaged, raising advertising revenue. Furthermore, the platform's rules don't necessarily apply to powerful Hollywood celebs. The company is even aware of the damage Instagram has on self-image, particularly to teenage girls, and does nothing to stop that vicious cycle.
Their investigations also revealed that Facebook and Google effectively run a duopoly that has destroyed the advertising models of most media outlets. To top it all off, Facebook was even the integral tool used to formulate a genocide in Myanmar in 2018.
It's clear that for however much social media has revolutionized the world as we know it, there are a lot of inherent problems with some of its biggest platforms. Maybe some downtime to reflect on its impact isn't the worst thing after all.