NBC's 'Good Girls' Was Abruptly Canceled — One of Its Stars Addressed Why
NBC's 'Good Girls' was abruptly canceled in 2021. One of its major stars opened up recently about why she thinks it was canceled.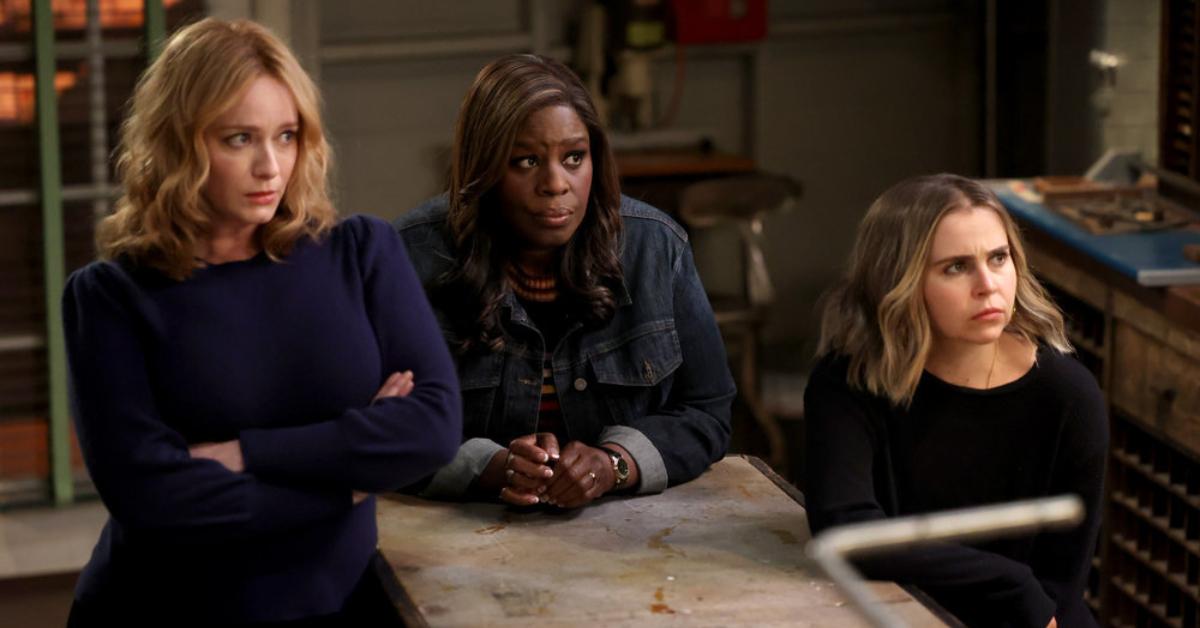 Anyone who remembers Good Girls knows that nights with Beth (Christina Hendricks), Annie (Mae Whitman), and Ruby (Retta) were the best ones. The trio of badass friends was the center of the hit NBC series, and for four seasons, we got to enjoy their antics and bad girl behavior on the small screen. But if you were a fan, you're probably still feeling the sting of the show's sudden cancellation back in 2021. Why would a series this successful get the axe from NBC?
Article continues below advertisement
Why was 'Good Girls' canceled?
On June 25, 2021, NBC sadly canceled Good Girls. It was on the list of bubble shows from NBC for that year, alongside Manifest, Debris, and Zoey's Extraordinary Playlist, all of which were also canceled on NBC. Good Girls aired its fourth and final season throughout the summer of 2021, ending with an enormous cliffhanger that, as of today, will never be resolved.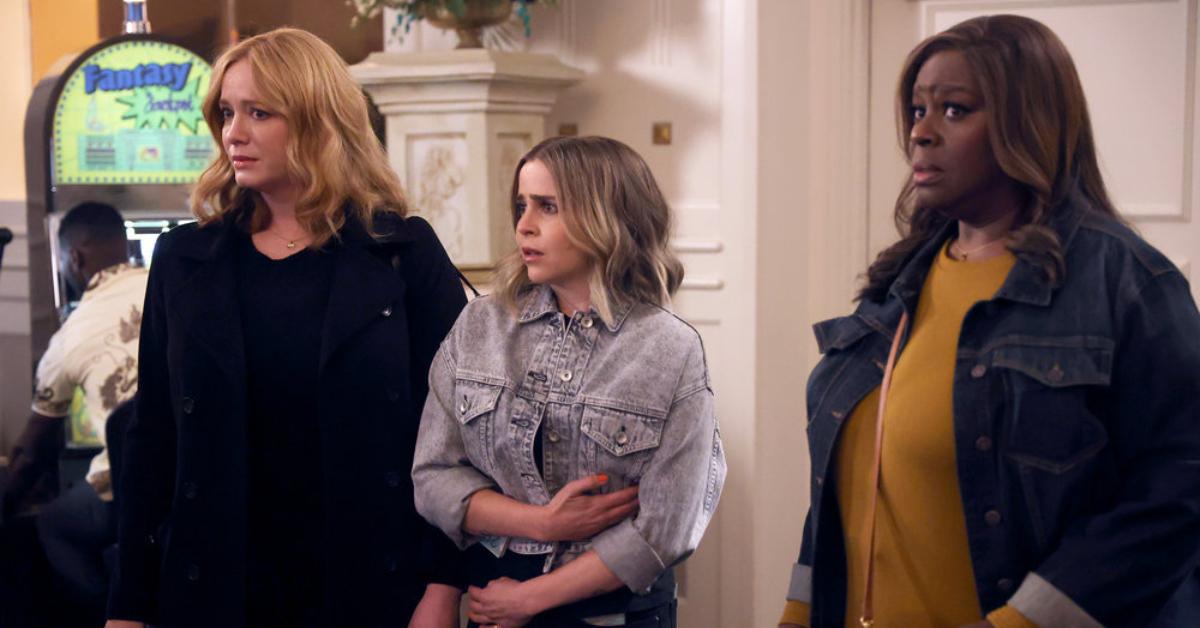 Article continues below advertisement
Unfortunately, its cancellation wasn't a total surprise back in the day. Out of 19 scripted shows for the 2020 to 2021 season on NBC, Good Girls was the worst-performing, with 1.474 million viewers, an almost 20 percent decline from the third season. That said, Good Girls has since done very well on streaming. According to a June 2021 report from Deadline, it was NBC's No. 2 performer on digital platforms. The show also had a co-production and international distribution deal with Netflix.
'Good Girls' failed to get picked up by Netflix.
Despite its success on streaming, Good Girls failed to get picked up by Netflix for a fifth season at the time of its cancellation. As it turns out, due to that co-production deal that Netflix and Universal Television struck during Good Girls' pilot stage, the show really could only end up on Netflix. And although you might expect a show that was doing so well on streaming to make the permanent jump to a streaming service, it looks like it wasn't so simple.
Article continues below advertisement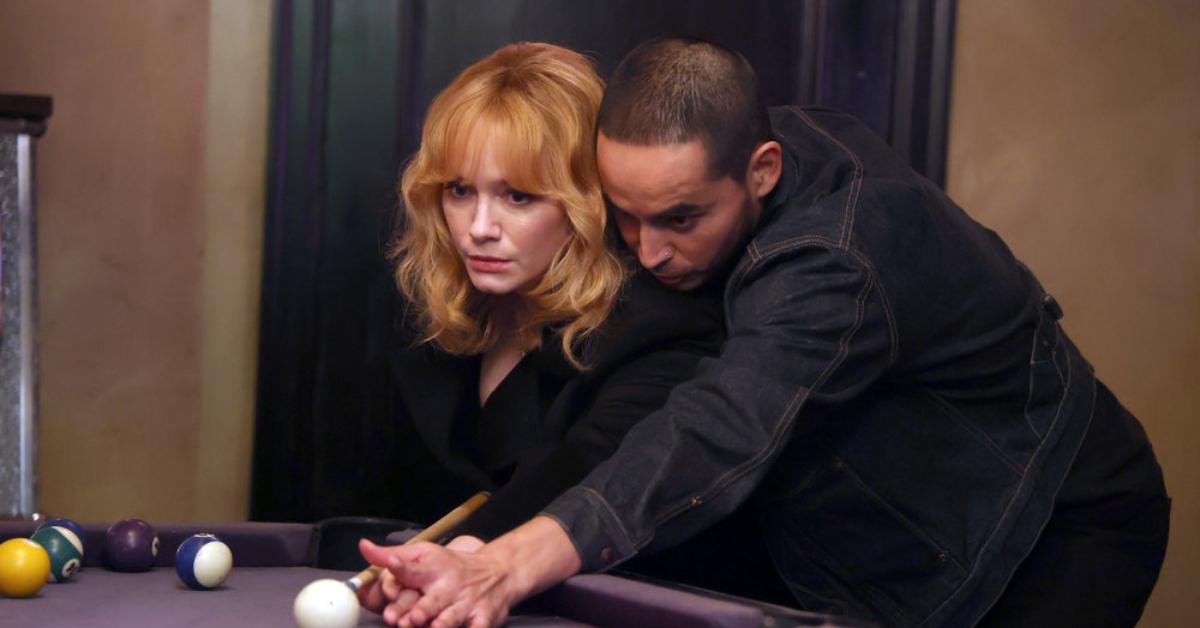 According to The Hollywood Reporter, Universal Television and NBC had initially hoped to return for one more season to close out the girls' story, but they were unable to come to an agreement on financials. The same issue occurred with Netflix, as Universal Television came to the conclusion that they were unable to continue to create Good Girls on Netflix alone under that deal structure that was put in place back when the show was first being developed.
Article continues below advertisement
Retta sort of opened up about why 'Good Girls' was canceled.
In a July 2022 interview on Live! With Kelly and Ryan, series star Retta had some fingers to point in regards to why Good Girls ultimately got the ax. Like us, she's incredibly "salty" over the show's cancellation.
"We were very close to a fifth season," Retta explains, almost bitterly. "But one person ruined for all of cast and crew, and so it's not back."
Retta even came up with her own way to kill off this "one person" in the series so that the show could continue.
Article continues below advertisement
While she didn't exactly name names, it isn't hard to make the connection between Retta's statements and the behind-the-scenes drama the show often went through. Outlets like TVLine reported that main cast member Manny Montana — who portrayed antagonistic gang member Rio — rejected the pay cut that he and the rest of the cast and crew were being asked to take in favor of the series' renewal. This, coupled with his ongoing feud with Christina Hendricks on set, spelled doom for the show.
The idea that a show called Good Girls would get held up by a male cast member is, if nothing else, ironic. While chances of the show's return are slim, you can still stream all four seasons on Netflix.