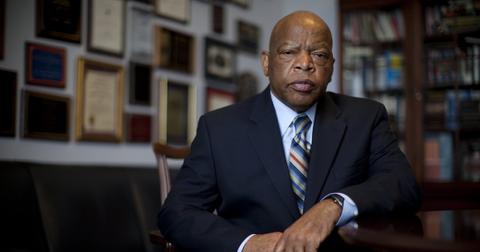 Was John Lewis Married? The Iconic Civil Rights Leader Is Dead at Age 80
By Michelle Stein

Updated
Inspired by the peaceful protests of Dr. Martin Luther King Jr., activist John Lewis played a key role in the civil rights movement and its efforts to end legalized racial segregation in the U.S. The Georgia resident continued his fight for racial equality while serving in the U.S. House of Representatives from 1987 until his death in 2020.
John had announced in December 2019 that he had been diagnosed with stage 4 pancreatic cancer — however, following a six-month battle, the Democratic politician died on July 17, 2020, at the age of 80.
"It is with inconsolable grief and enduring sadness that we announce the passing of U.S. Rep. John Lewis," his family said in a statement, according to CNN. "He was honored and respected as the conscience of the US Congress and an icon of American history, but we knew him as a loving father and brother."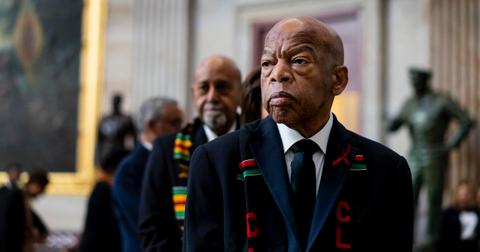 The statement continued, "He was a stalwart champion in the on-going struggle to demand respect for the dignity and worth of every human being. He dedicated his entire life to non-violent activism and was an outspoken advocate in the struggle for equal justice in America. He will be deeply missed."
Naturally, people have a number of lingering questions about Presidential Medal of Freedom recipient and his legacy in the wake of his death. Let's take a closer look at the family John has left behind, as well as the woman he married, who left this world ahead of him.
Was John Lewis married?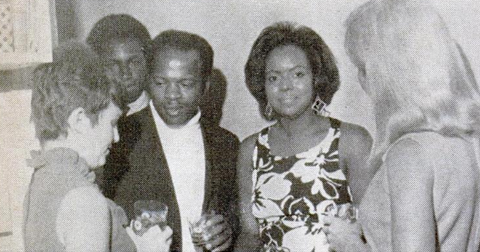 Did John Lewis have children?
John Lewis and his wife Lillian had one son together. They adopted John Miles Lewis in 1976 when he was 2 months old — and John Lewis reportedly said he fell in love with his son the moment he first saw him.
In 2004, John Miles — who was a hip-hop artist at the time — told The Washington Post that a career in politics like his father could very well be a possibility.
"If I ever did run, I would be about 35 or 40 or something like that," he told the publication. "I haven't ruled it out."