Was Kevin Hart Driving? Fans Have Some Theories
The events surrounding Kevin Hart's car accident are getting sketchier and sketchier — and now fans are convinced the comedian was driving the car.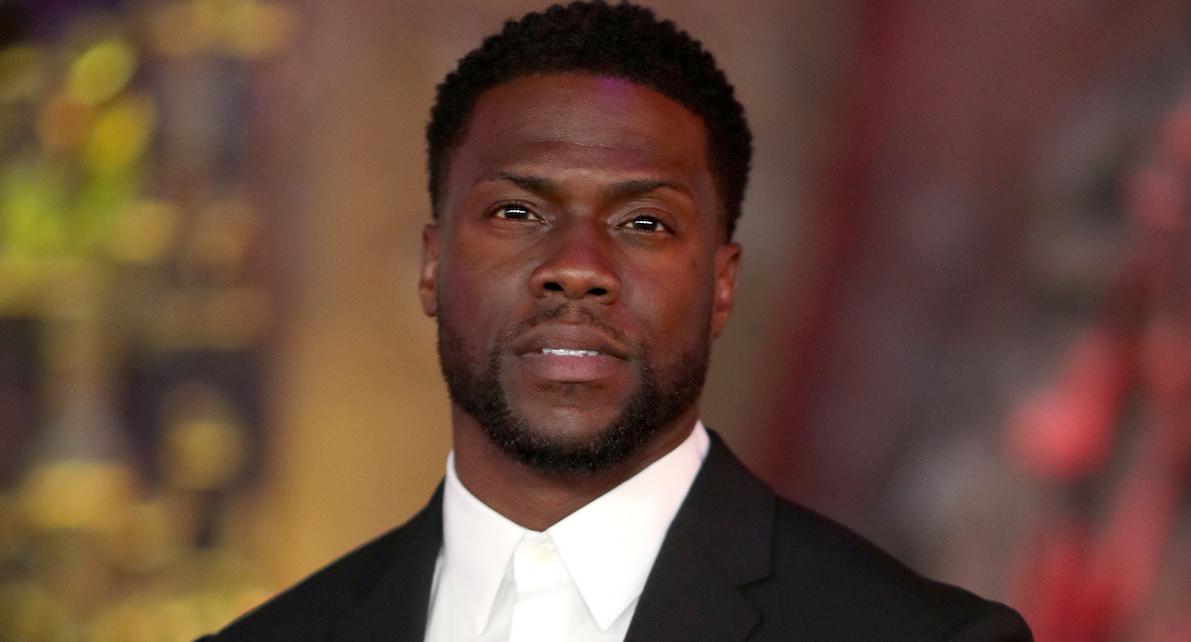 Update: TMZ has just confirmed that Kevin Hart was NOT the driver — and law enforcement sources revealed that his friend Jared Black had injuries consistent with steering wheel impact.
Article continues below advertisement
At the time, it was reported that the comedian was a passenger in the vehicle along with the driver Jared Black and his fiancée, Rebecca Broxterman — Kevin's wife Eniko's personal trainer. It was then revealed that Kevin, 40, needed major back surgery following the crash.
Luckily, Kevin is expected to make a full recovery.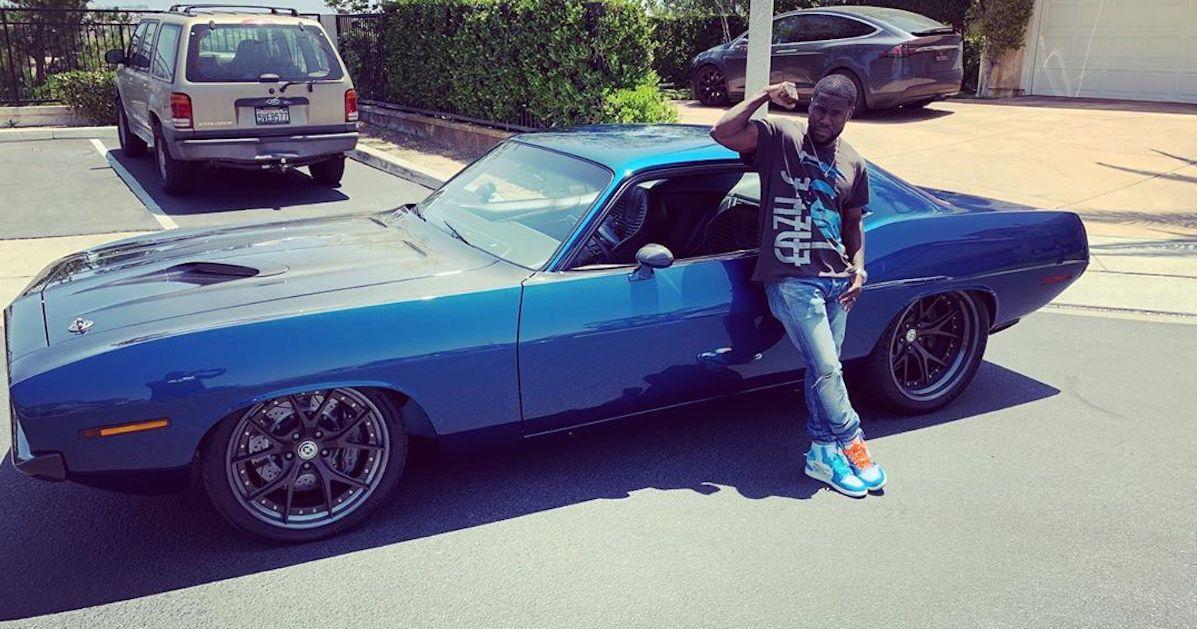 Article continues below advertisement
However, more details surrounding the scary accident have surfaced since then, which has some fans wondering if the Jumanji actor is hiding something.
Like, was Kevin Hart actually driving the car? 
According to TMZ, there was an eyewitness at the scene who reportedly saw Kevin's bodyguard remove him from the driver's side window of the electric blue 1970 Plymouth Barracuda. Kevin was then allegedly taken home, where a 911 call was placed a couple hours later. An unknown female caller claimed Kevin was "not coherent at all," before adding, "He can't move."
When cops arrived at the scene of the accident, it was reported that Jared, who was also seriously injured and airlifted to the hospital, was in the driver's seat. Excessive speed is said to be the main factor contributing to the crash.
Kevin has yet to comment on the accident, but the president of his company HartBeat Productions said that Kevin "is doing fine after back surgery and is expected to have a full recovery very soon."
Article continues below advertisement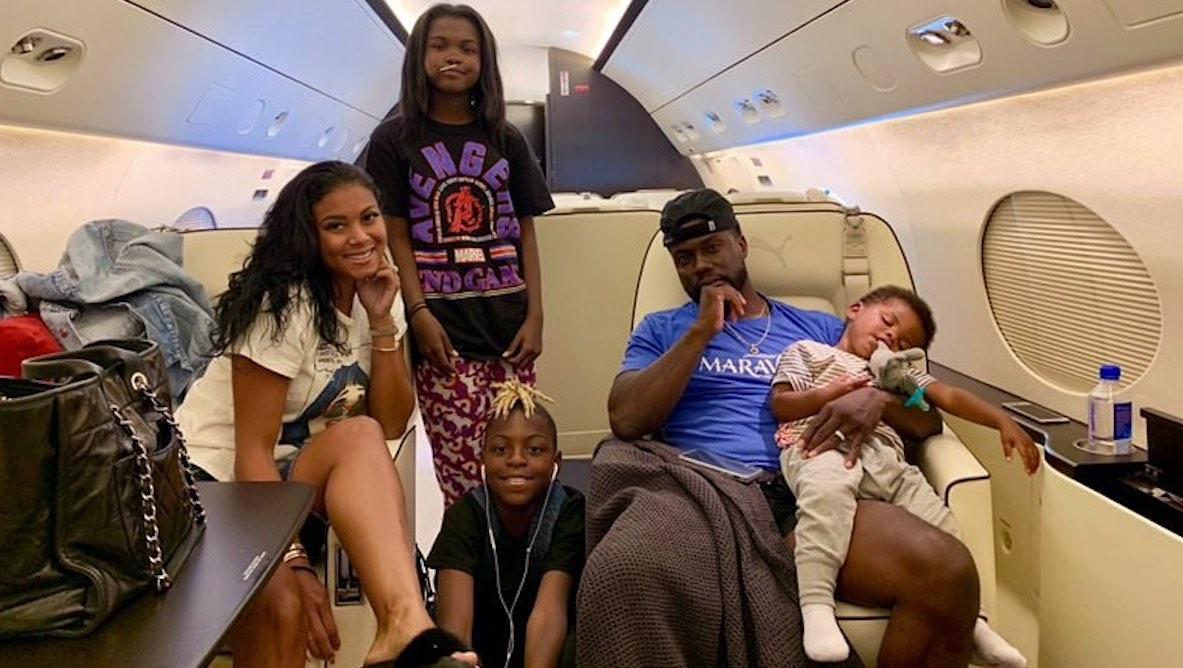 However, fans have some theories... 
Now that it is being reported that Kevin was rescued from the vehicle by his bodyguard, many fans think it is possible Kevin may have been behind the wheel and left the scene to avoid a scandal.
"He was fine enough to have his 'security' pick him up, leave his friends in the car. Then whine about his back later? He's covering," one fan commented before another added, "Oh I know Kevin was driving... Let's see Kevin's residential cameras of who was driving."
Article continues below advertisement
Another suggested Kevin was possibly under the influence and fled to avoid the police. "Weasel of a man. Left his two conscious friends TRAPPED in his car and took off," they wrote. "Chose to do a runner than stay with his friends and call an ambulance... clearly he was drunk driving and put his big head before his friends."
Whatever the case, Kevin's famous friends have his back. 
Following the news of the accident, Kevin's Hollywood friends took to social media to wish him a speedy recovery.
"Stop messing with my emotions brother @kevinhart4real," The Rock wrote on Instagram. "We have a lot more laughing to do together. Love you man. Stay strong."
Article continues below advertisement
Article continues below advertisement
David Beckham added, "Hey man, this is why we were built for challenges like this... Stay strong; good luck with the recovery; I'll be waiting for you with a nice cold ice bath. Love to the family and anything you need I'm right here." While rapper Ludacris shared, "Hearing from the family that my guy is doing well has definitely kept me on track yesterday & today. But then again knowing how resilient and strong he is there wasn't much of a question in my mind. Extra speedy recovery, my brother."
We'll just have to wait to hear Kevin's side of the story.