The Tulsa Race Massacre in 'Watchmen' Is Based on Horrific Real Life Events
The Tulsa Race Massacre in 'Watchmen' is based on horrific real-life events that took place in Oklahoma in 1921. Here is what you need to know.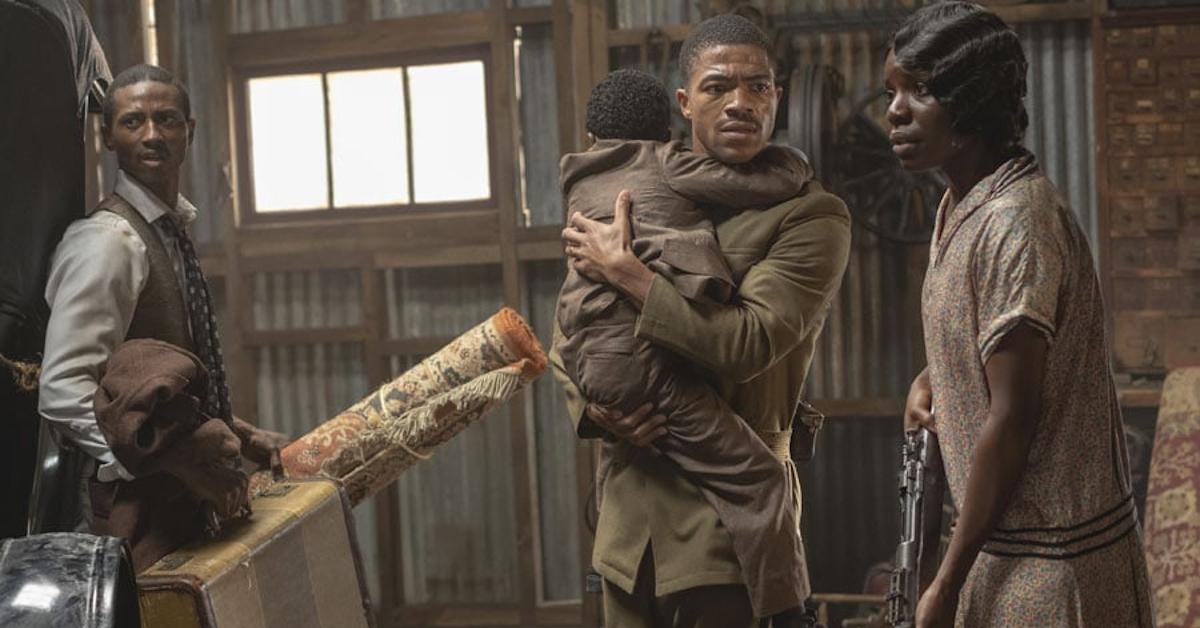 HBO's The Watchmen started with a bang and is stirring up a lot of excitement, controversy, and disbelief among audiences, much like Alan Moore's graphic novel series first did when it debuted in 1985.
Article continues below advertisement
And while the Watchmen film did have some cool moments, it was ultimately panned for not capturing the same "feel" of its source material.
The series, however, doesn't have that problem and is pulling punches that fewer shows on TV are: like its recreation of the Tulsa Race Massacre.
Is the Tulsa Race Massacre on Watchmen based on real events?
Unfortunately, yes. If you've ever heard of "Black Wall Street," it was an affluent community in Tulsa, Oklahoma that was predominantly African American with a thriving business center and many well-to-do families who, despite tense race relations between whites and blacks, thrived.
Sadly, between May 31st and June 1st, 1921, a massive riot broke out.
Article continues below advertisement
Some 6,000 residents were arrested and detained, over $32 million dollars in damages (adjusted for inflation) was inflicted on the town by an angry white mob that carried out land and air attacks.
Phone lines were cut, homes were burned to the ground, businesses were looted, some 100-300 people were killed in the rioting. When all was said and done, some 10,000 black residents were left homeless and penniless.
Article continues below advertisement
It's been called "the single worst incident of racial violence in American History" and resulted in some 35 square-city blocks being destroyed.
The Watchmen handles the event through the viewpoint of a young black boy witnessing the racial violence first hand. If you've seen the episode, you may have noticed the movie theater in Tulsa, which was one of two that actually existed before the tragic riot.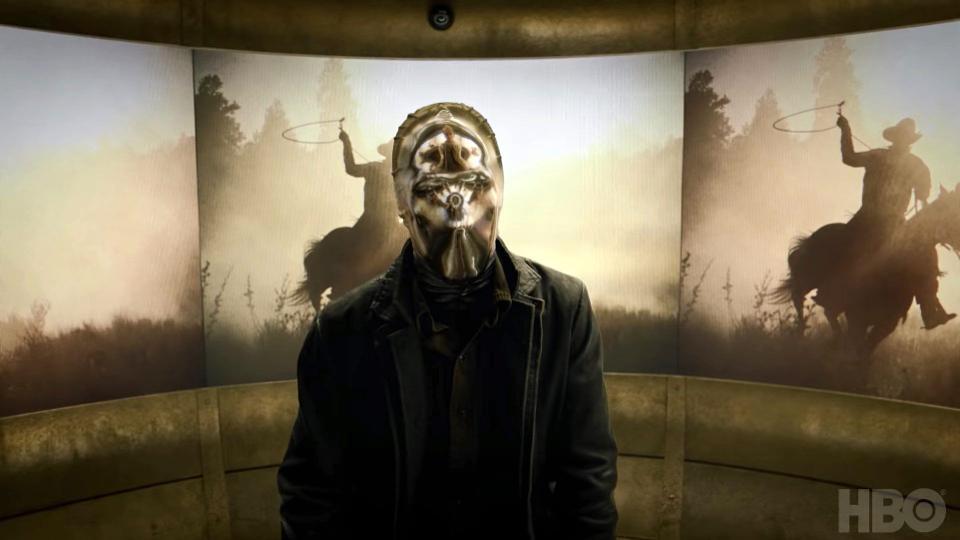 Article continues below advertisement
Viewers who tuned in were baffled and couldn't believe that the massacre was real, others expressed that they were "embarrassed" they had never heard of the incident. It's often not discussed in history books, I know I wasn't taught it in school. I personally only ever knew of the attack because I was in an off-broadway production about the massacre years ago.
If it seems like strange territory for a superhero show, it is until you consider what Watchmen's all about. HBO's new series is set 30 years after the events of the original comics transpired and focuses on racism and white supremacy. The series' main protagonist, Sister Knight (played by Regina King) navigates a "different version" of American history.
Damon Lindelof, the show's creator, says that he was inspired to take the show in this direction after reading Ta-Nehisi Coates Between the World and Me.
Article continues below advertisement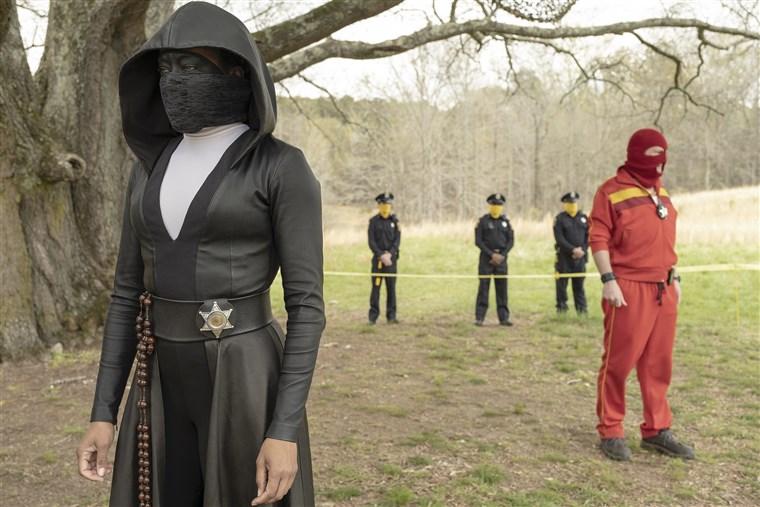 "Superheroes cannot defeat racism," Damon said in an interview with NBC News, which is what made the subject matter of the show so interesting for him to tackle.
Watchmen became such a cultural phenomenon because of the dark and twisted takes on classic superhero tropes that the graphic novel made. Fans of the new show have pointed out that even the show focuses on new storylines and different characters, it perfectly embodies the spirit of Alan Moore's original work.
Article continues below advertisement
David Dennis Jr. brilliantly commented, "Watchmen has always been about twisted versions of Golden Age superheroes we've come to love. So the episode opens up with a twisted Superman origin story of a baby discovered from the ashes of the Tulsa massacre. Tulsa is Krypton, a utopia that came to an end."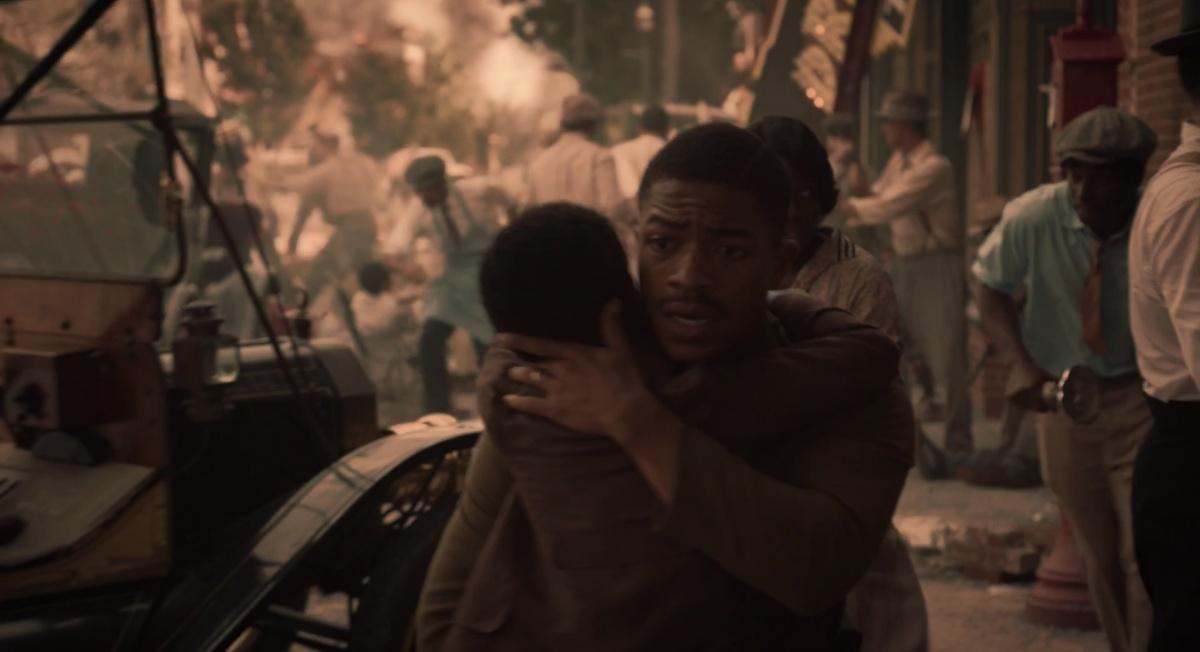 Article continues below advertisement
Nicole Kassell, who directed a third of the first season's episodes, said that bringing the Tulsa Massacre to the screen required an immense amount of research, and when the sequence was filmed, it just so happened to be the 97th anniversary of the violent attack.
If you want to check the show out, you can see it on Sundays on HBO at 9 p.m. EST.