Nickelodeon Universe Is the Largest Indoor Theme Park in the U.S. — Here's Where It's Located
The largest indoor amusement park is opening this week, and it's located in New Jersey. Here's exactly where it is, how much tickets cost, and how much bigger it is than Mall of America's Nickelodeon Universe!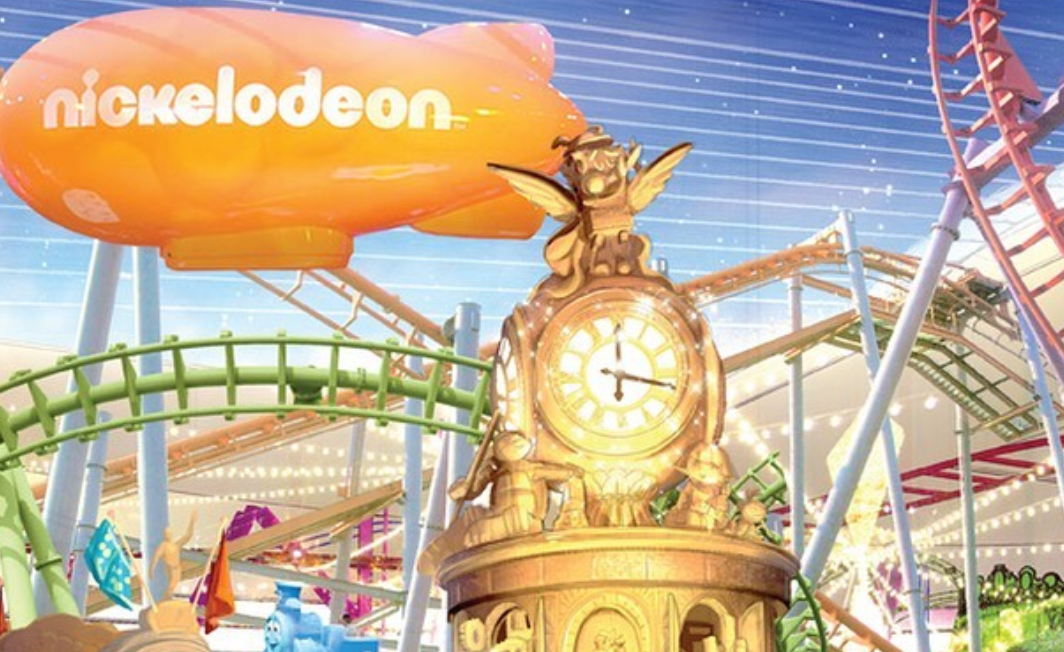 Minnesota's Nickelodeon Universe (located inside the Mall of America) has been dethroned as largest indoor theme park in the U.S. Now that prize-holder belongs to the new Nickelodeon Universe in New Jersey, which opens this week. The amusement park, which is completely indoors inside a mall, featured rides that pay homage to your fave Nickelodeon characters like SpongeBob, Teenage Mutant Ninja Turtles, Dora the Explorer, and more.
Article continues below advertisement
Where is Nickelodeon Universe, exactly?
Opening on October 25, the Nickelodeon-themed amusement park is located at the American Dream mall in East Rutherford, New Jersey. And people are already wondering how they can get their hands on tickets to go experience the fun. According to CNN, the American Dream mall has been in development for 16 years. The mall is around 3 million square feet. 55 percent will be amusement park (and food courts, presumably) and 45 percent for shopping space.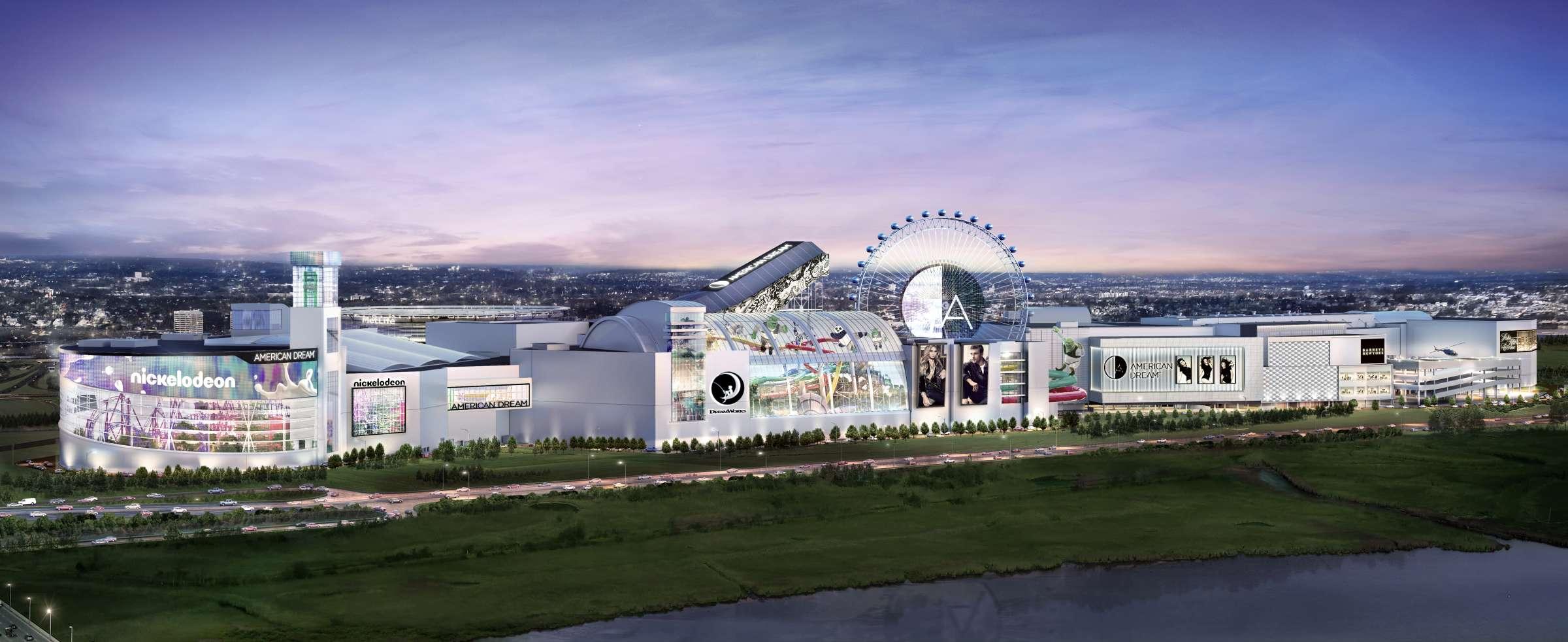 Article continues below advertisement
In 2018, New Jersey's governor, Phil Murphy, announced that it took $5 billion to build the mall, and the massive project added 23,000 jobs to the city (and it's projected that the mall has created 16,000 permanent jobs for people). The retail spaces will open March 2020 — several monthsThe Nickelodeon Universe website claims that it's only five miles from Manhattan, right next to the Meadowlands Sports Complex. You can get to it by car or public transportation fairly easily. after the amusement park opening.
How much are tickets for Nickelodeon Universe?
According to the American Dream mall's website, all tickets are sold out at the moment. But it looks like once the frenzy has died down, you'll be able to purchase an All Access Ticket for $49.99 and a General Access ticket for $39.99.
Article continues below advertisement
If you're wondering what the difference between tickets is, the site explains All Access is "recommended for individuals 48"+ who are seeking the most thrilling experiences," while General Access is "recommended for individuals under 48", and those who choose not to ride our most thrilling rides." You'll also have to choose whether you want to go between 10 a.m. and 3 p.m., or 4 p.m. to 9 p.m.
Article continues below advertisement
How big is Nickelodeon Universe, exactly? And how much bigger than the Mall of America's?
New Jersey's Nickelodeon Universe is 8.5 acres, while Minnesota's Nickelodeon universe is 7 acres. The Mall of America's theme park offers 27 rides and attractions while New Jersey's features more than 35. Both are owned by the Triple Five Group.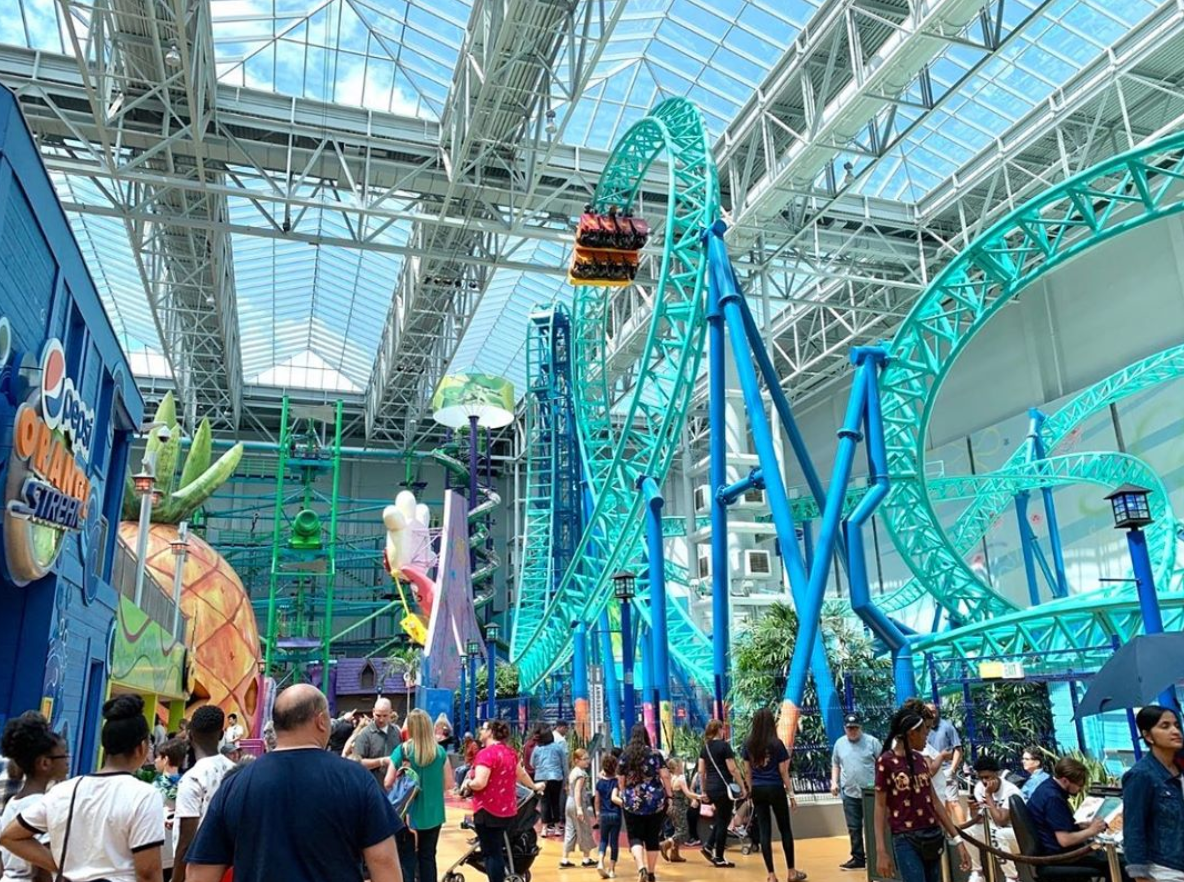 Brb, booking our tickets to New Jersey ASAP.