We Tried That: Chipotle's Newest Menu Item Is a Far Cry From a Simple Burrito Bowl
We tried the new carne asada quesadilla from Chipotle and it may be some customers' new go-to menu item. At least, until it's no longer available.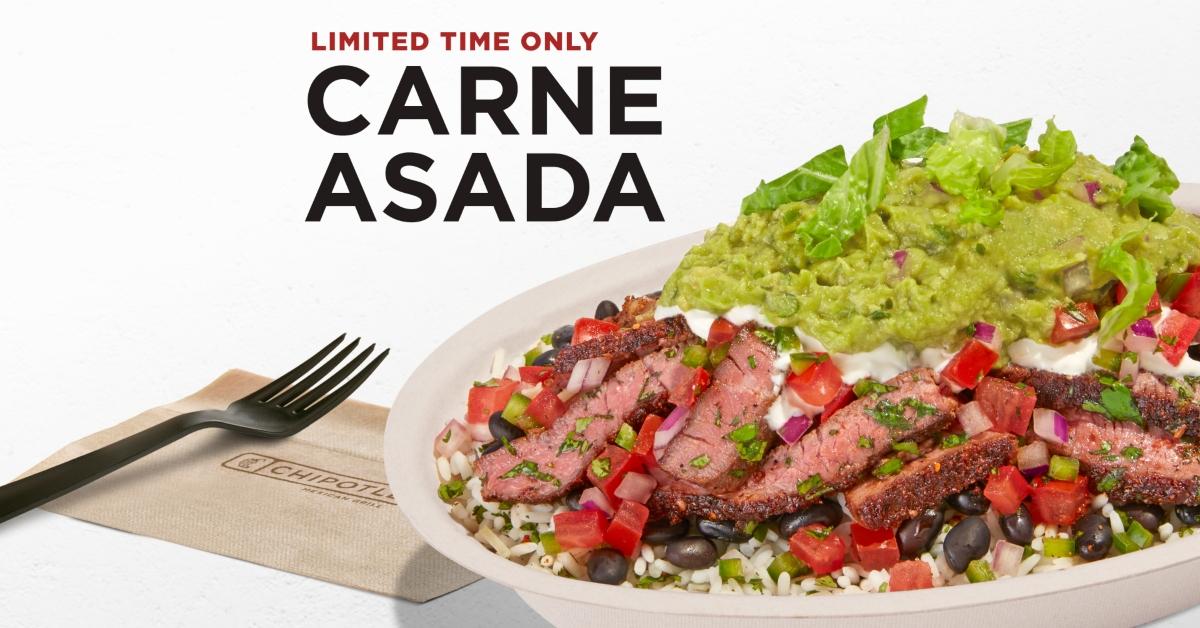 Just when you think you've tried everything at Chipotle, they go and create new menu items out of some of the ingredients already available, plus a popular protein that has finally made its way back to the fast food chain. And, luckily for us, we got to try it. We tried Chipotle's carne asada quesadilla and we have plenty of thoughts on the dish and whether or not you should ditch your ole reliable order for this one.
Article continues below advertisement
Carne asada was on Chipotle's menu before, but when it was pulled from the restaurant, customers were pretty disappointed. Which is probably why the decision was made to not only bring it back in September 2023, but to use it to create a menu item that you didn't even know you needed. Until now, of course.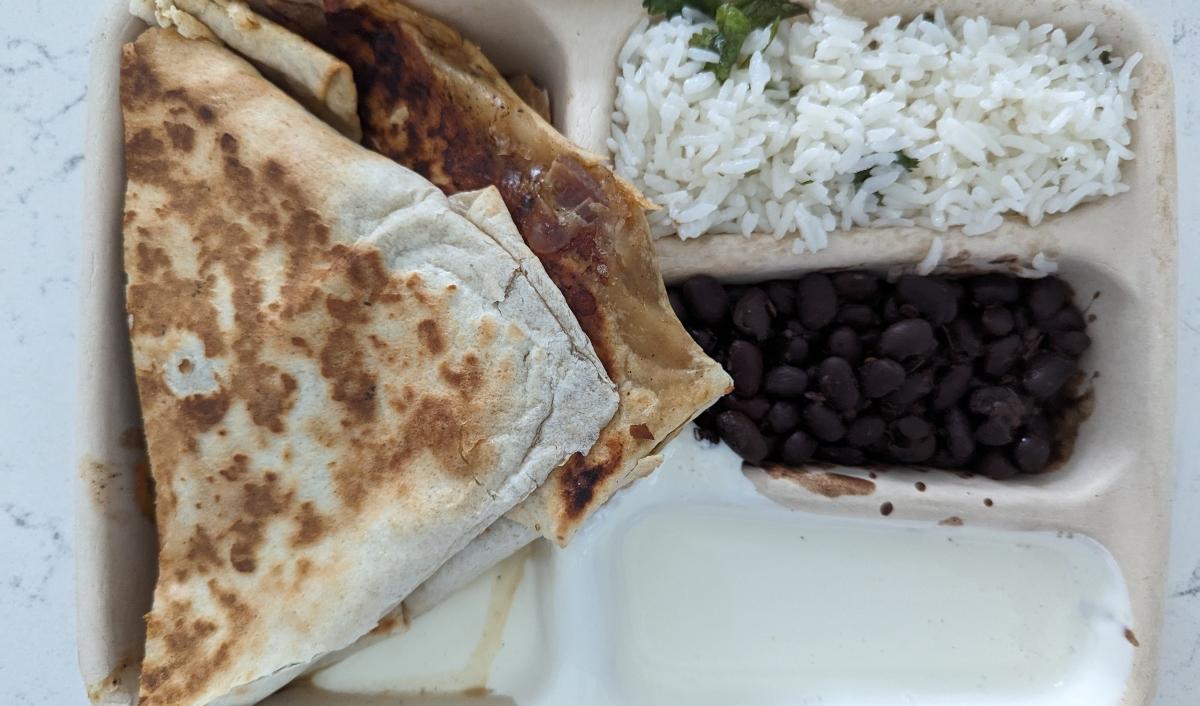 Article continues below advertisement
We tried Chipotle's carne asada quesadilla.
For the third time, Chipotle brings back carne asada, which dedicated customers talk about from time to time, so it makes sense for this particular menu item to make its triumphant return. The carne asada meat is marinated and then seasoned on the grill. It's topped off with a squeeze of lime juice and some cilantro and it is Whole30 diet approved.
The Chipotle chef-recommended dish is the carne asada as a fajita carne asada quesadilla and cilantro lime white rice, black beans, and sour cream for dipping on the side. That's the dish I tried out and let me tell you, I will be going back for seconds and thirds. Provided, of course, that Chipotle keeps the carne asada around for a while.
Article continues below advertisement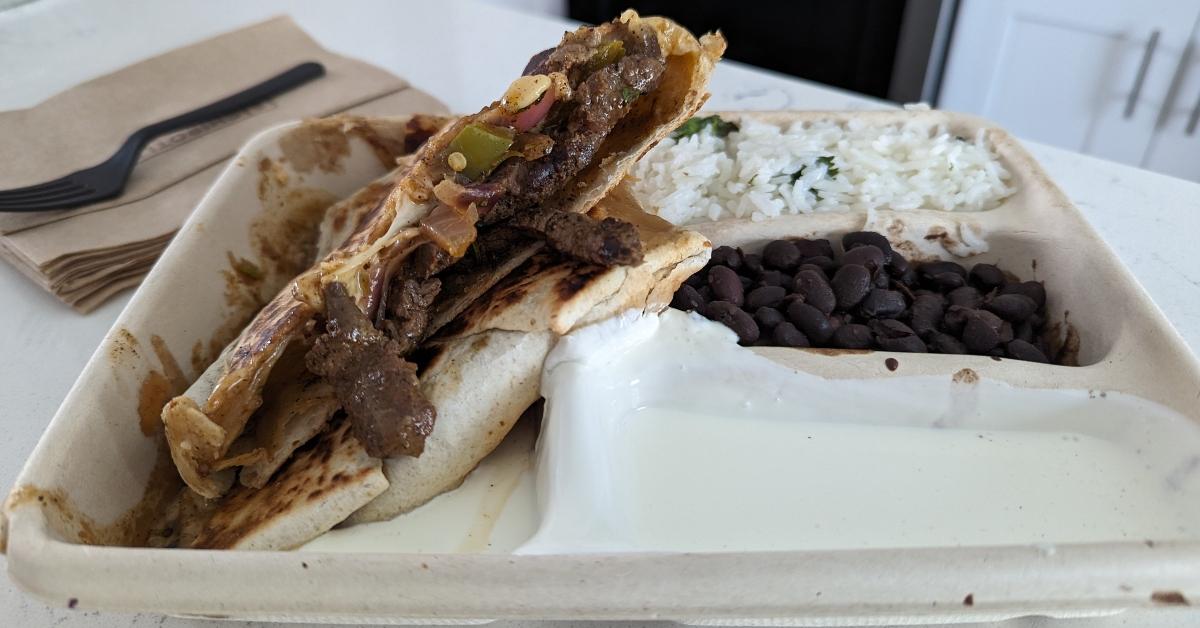 The quesadilla itself is definitely large enough to share (which I didn't do, thank you very much), and the sides make it a full meal. That's not to say you can't do the same with other Chipotle dishes, but the tender carne asada meat and the slightly crunchy fajita vegetables make this the perfect dish and perfect pairing, as far as I'm concerned.
Is the carne asada quesadilla permanent at Chipotle?
Like all good things, Chipotle's carne asada will come to an end — eventually. According to the press release, it's here for a "limited time" with no clear end date.
The press release says that the meat has "become one of the brand's most requested menu items on social media."
So if you want to order it on your burrito or as a carne asada quesadilla like I did, you'll need to do it fast.