Yuck or Yum? We Tried DiGiorno's New Pineapple and Pickle Pizza
We Tried That: DiGiorno taps into the highly debated trend, pineapple on pizza, and releases pickle and pineapple topped pizza.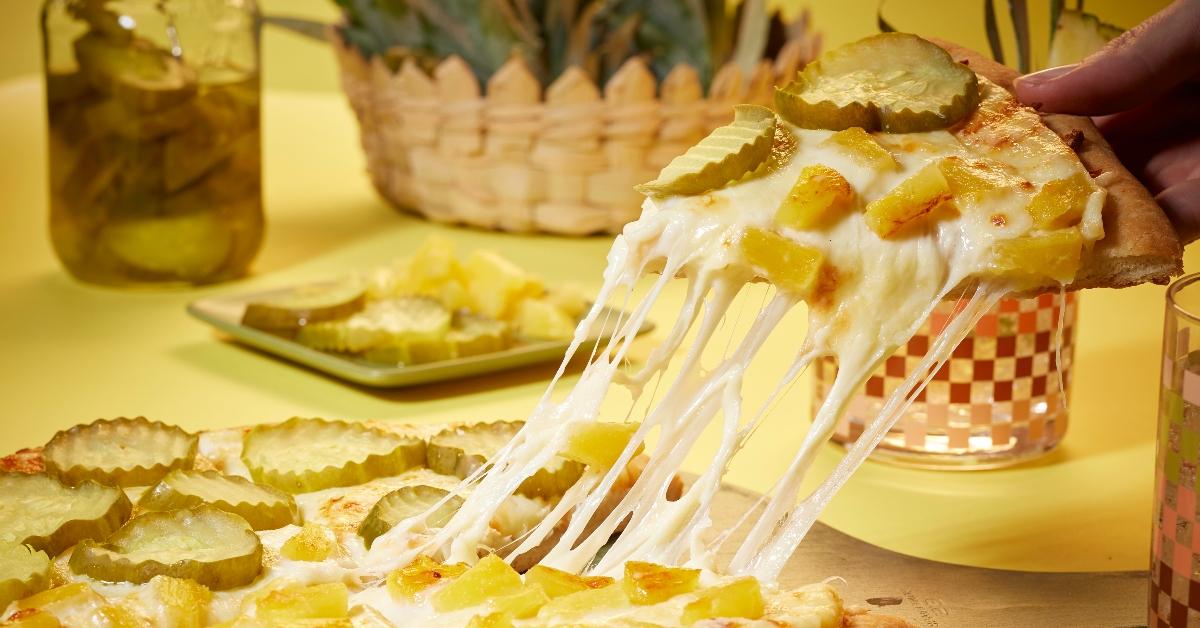 Article continues below advertisement
If you've scrolled TikTok recently, foodies may have noticed the ongoing culinary trend #PicklePizza. Therefore, DiGiorno decided to embrace the questionable pizza trends with the release of their new half-pickle and half-pineapple pizza. So, are you #TeamPickle or #TeamPineapple ... or maybe neither. We decided to test out the new eyebrow-raising creation for ourselves.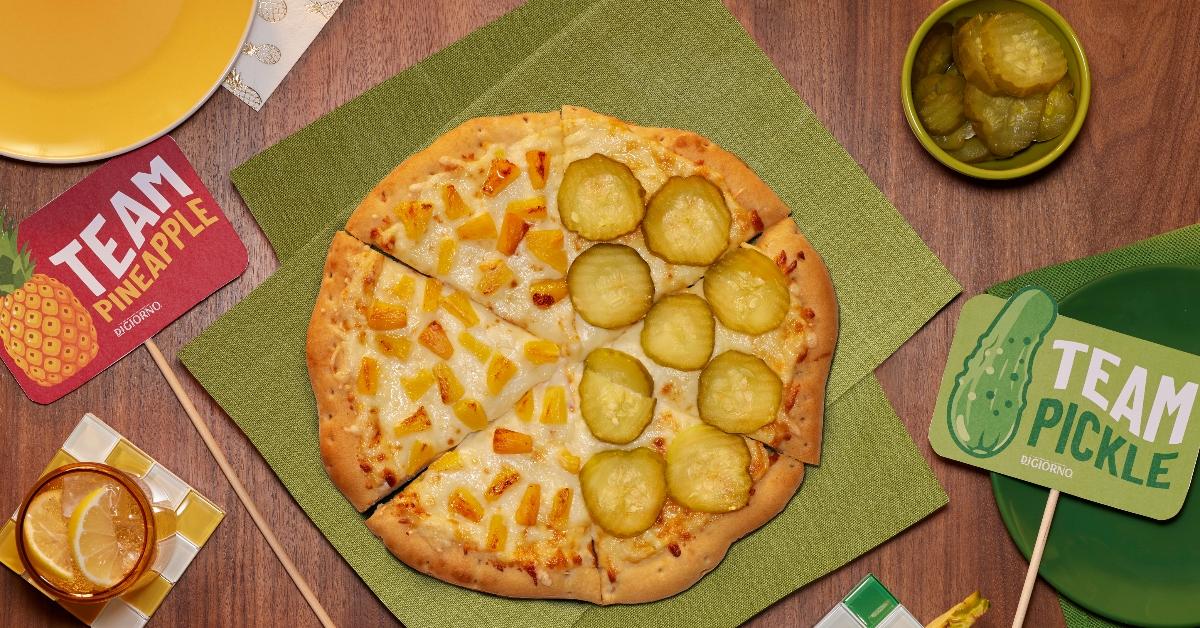 Article continues below advertisement
We tried DiGiorno's new pineapple and pickle pizza, and it was definitely interesting.
I'm not going to lie, pineapple on pizza is not my go-to order, at all. I've heard the allure of why the sweet acidic fruit is a good topping on pizza, but I've never tried it until now.
The new pie is "made with a hand-tossed crust, creamy garlic sauce, mozzarella cheese, and toppings split right down the middle – one-half sliced dill pickles and one-half delicious chunks of pineapple," per the press release.
After taking a bite of the new DiGiorno pie, I can honestly say that this will be the last time I eat pineapple on pizza. The sweet and savory combination is just not for me. Goodbye, #TeamPineapple.
Article continues below advertisement
As for pickles on pizza, I had never tried the combination until now and was honestly excited. As someone who loves hot peppers on pizza, I was sure I would prefer this culinary combo. The DiGiorno pie has thick slices of pickle covering half the pizza, so pickle fans will definitely get a taste in each bite.
The tangy pickles mixed with the mozzarella cheese and garlic sauce made for a good combination. While the pickles are definitely more aligned with my topping preferences, I'll probably just stick with the OG ingredients (i.e. cheese or pepperoni).
Article continues below advertisement
Where to buy DiGiorno's new pickle and pineapple pizza?
If you are an adventurous eater or simply love pineapple and pickles, you can get your hands on the new DiGiorno pizza starting Sept. 5. The new creation will be available for free exclusively at shopdigiorno.goodnes.com via weekly drops. However, supplies are limited to one pizza per person and only while supplies last.
The new pizza will only be available to ship within the United States.
So, will you be #TeamPickle or #TeamPineapple?