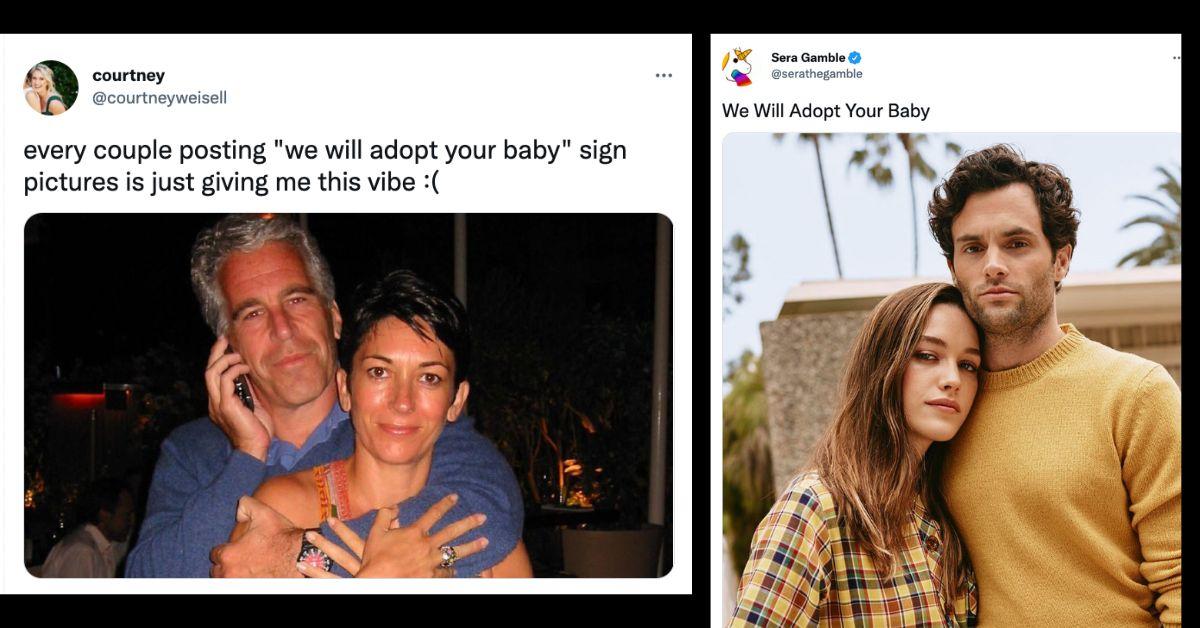 Twitter Is Having a Field Day With All These "We Will Adopt Your Baby" Memes
Since 1973, the landmark decision made during Roe v. Wade has allowed women the freedom to get an abortion in the United States. But this month, almost 50 years later, the Supreme Court has decided that abortions will no longer be protected under the Constitution. Instead, each state now holds the power to decide whether or not abortions will continue there — and so far, 23 states have already decided to do away with it, according to The New York Times.
Article continues below advertisement
Given that almost half the country will ban the medical procedure, scores of outraged protesters took to the streets after the Supreme Court announced the decision. Holding up handmade posters, they took a stand for what they believed in — that people have a right to bodily autonomy.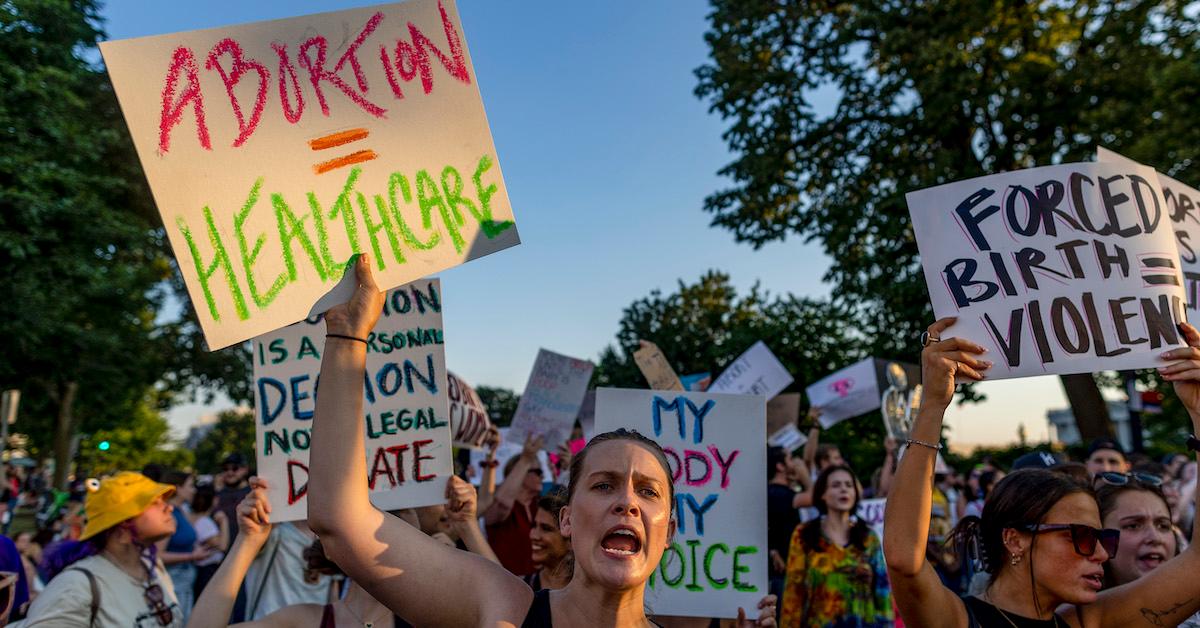 Article continues below advertisement
But then there were some other folks who showed up at these rallies to show off their own signs and viewpoints, which seemingly supported the overturn of Roe v. Wade. Why were they there? It's hard to say, but the vibes were off according to the Twitterverse. But hey, at least some funny memes came from the whole charade. Shall we take a look?
A photo of an anti-abortion couple just got the meme treatment.
While attending a rally protesting the SCOTUS's recent decision, California student Noelle Fitchett tweeted out a photo of a couple grinning from ear to ear, with a sign in their hands that read "We will adopt your baby."
Article continues below advertisement
Thousands of folks hit the like and retweet button on it. Then, as the comments poured in, many users called out this couple. "I mean, it's friendly, but it's super tone-deaf. There are hundreds of thousands of kids without parents. Focus on saving them instead of going after people's bodies," one user wrote.
But it wasn't just that one couple with that sign. Other couples (who also appeared to be white and conservative) were seen at protests across the country with signs that had the same messages.
Article continues below advertisement
Basically, many Twitter users were angered by these "We will adopt your baby" sign holders for a good reason. Why exactly? Well, if they really wanted to save a child's life, they could have already done so. According to the latest data from the Administration for Children & Families, there are an estimated 400,000 children currently in foster care who are just waiting to be adopted.
Article continues below advertisement
That said, it seems like these folks only want to adopt in instances when abortions are illegal and people lose their rights. They don't actively care about saving the children as much as they do about restricting women's freedoms, which came across as disingenuous to some. Also, the people photographed holding these signs didn't present themselves as warm and inviting.
Instead, they came across as very one-sided and selfish, as they weren't thinking of the millions of women this decision now affects. Not the type people you would want to adopt your child anyway, in our opinion.
Article continues below advertisement
That said, people are poking fun at these folks on Twitter by tweeting out photos of famous figures and TV characters who definitely shouldn't be parents, but captioning it "We will adopt your baby."
Article continues below advertisement
Remember these two? They waved guns at Black Lives Matter protesters outside their house in 2020.
Don't even get me started on the late Jeffrey Epstein and Ghislaine Maxwell.
Article continues below advertisement
Count Olaf gave me nightmares as a child.
We beg of you: No more babies for Joe and Love!
Hopefully, you understand the joke behind all of these tweets. But unfortunately, the biggest joke of all is that because of the court's recent ruling, so many babies will be born into horrible circumstances because people were forced to give birth.
While "We will adopt your children" signs may seem like a nice gesture at first glance, pro-choice women don't want others to adopt their kids as much as they just want their rights back.