Justice Clarence Thomas Is Under Fire, but Is His Credit Card Info on TikTok?
Supreme Court Justice Clarence Thomas is not popular with many in America, but was his credit card information really exposed on TikTok?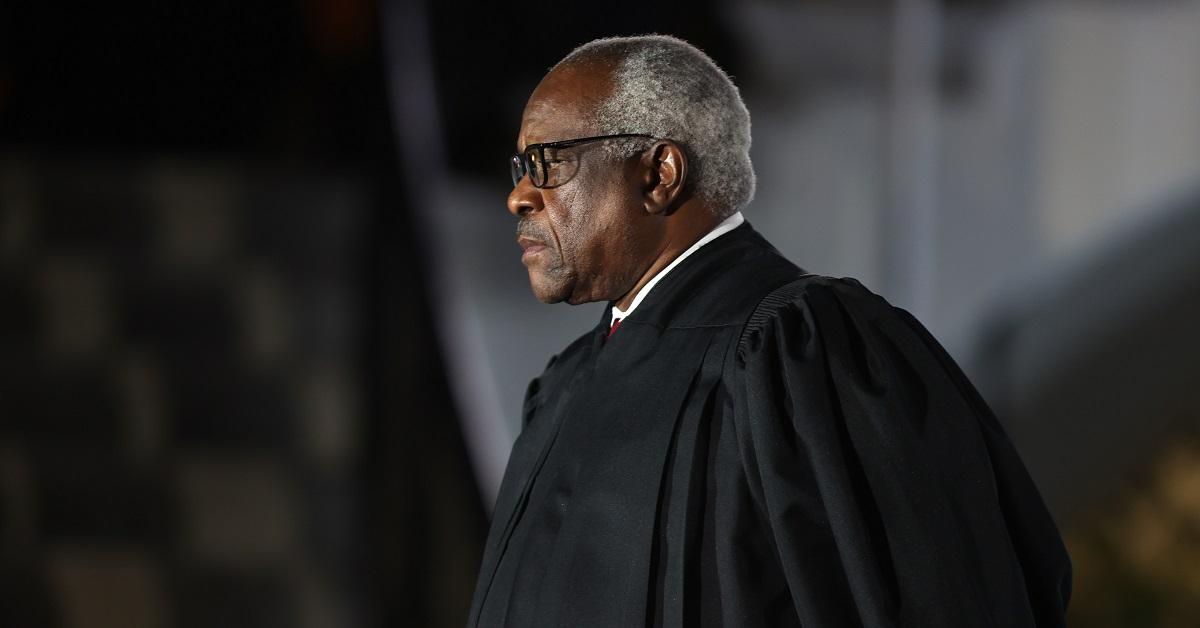 Following a series of highly controversial and inflammatory rulings from the Supreme Court, Justice Clarence Thomas is facing a wave of controversy in part because of his apparent eagerness to overturn long-standing precedents like the right to abortion. As those online rail against Thomas, though, some are also claiming that his credit card information has been leaked on TikTok.
Article continues below advertisement
Was Clarence Thomas's credit card info linked on TikTok?
TikTok users are claiming that credit card numbers and other private information like addresses and social media passwords have been leaked, and that several conservative members have been doxxed. This doxxing has some concerned about the privacy and safety of members of the court, but that presumes that there is any truth to the rumor that the justice's info has been leaked.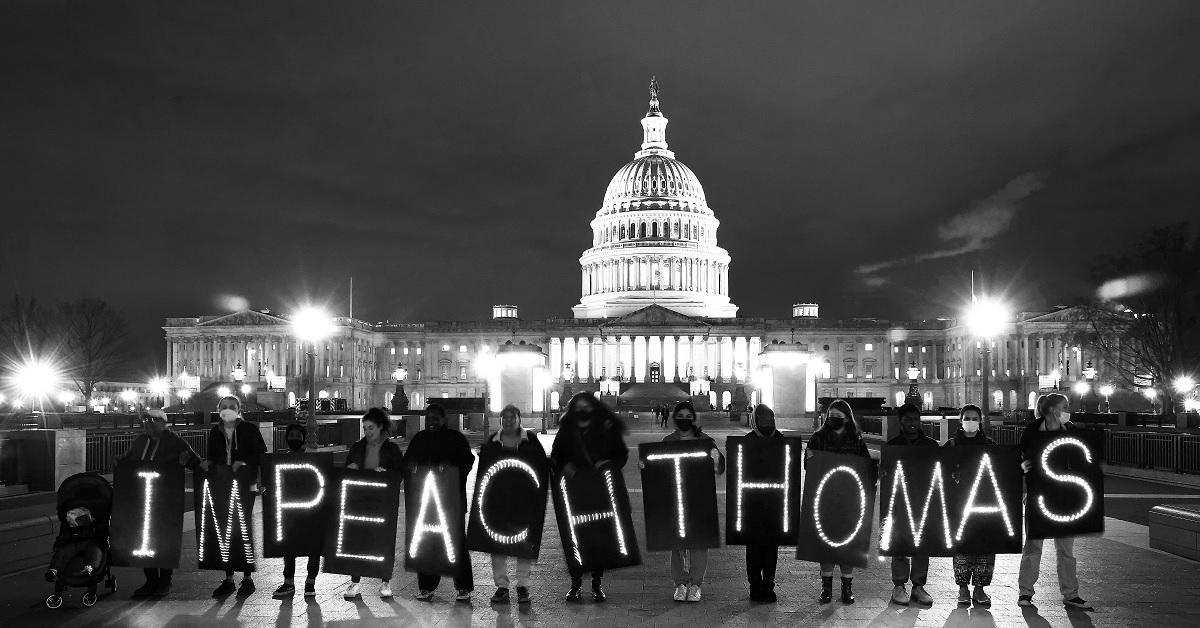 Article continues below advertisement
"Gen Z is something else. Liked the Supreme Court's home addresses, leaked their socials, leaked their credit card info," one person wrote on Twitter.
"Ya'll did not doxx the Supreme Court and leak their credit card info," another person added.
Although the rumors spread across the internet like wildfire, it was unclear to many whether the rumors that info had been leaked were actually true.
Although videos are claiming that justices have had their information leaked, there is little truth to any of these rumors. The claims seem to be largely baseless and may be designed to stoke fears on the right specifically about the safety of members of the Supreme Court. These concerns over safety have come up several times in recent weeks after protesters held rallies outside of the homes of several justices, and a man was apprehended for allegedly attempting to assassinate Brett Kavanaugh.
Article continues below advertisement
Very little information is actually circulating online.
While you may have seen plenty of discussions based on the notion that justices have had their information leaked, very little information is actually circulating online. If you do see any information, it's likely fake, but you should report it anyway to ensure that no one on TikTok inadvertently commits a crime. There are plenty of ways to protest this court and its fairly radical decisions, but there's no need to try and doxx them.
Article continues below advertisement
For one thing, efforts like doxxing are often counterintuitive to the broader goals that activists are often hoping to achieve. Those who support the justices will just work to defend them and characterize those trying to doxx them as radicals who have no respect for the constitutional order.
Efforts like doxxing may feel good in the moment, but there is unfortunately no easy remedy for the ultra-conservative Supreme Court now handing down judicial rulings.
It's true, of course, that there is plenty of justified anger over the direction the Court is trying to take the country. There are others who celebrated the ruling as the culmination of 50 years of battling over the right to an abortion. Those who support abortion rights have lost this fight, and now, they'll have to work just as hard and long as the right did to find new ways to protect reproductive rights.