The Court Hearings for the Jan. 6 Insurrection Are Under Way — Here's How to Watch
Want to know how to watch the Jan. 6 insurrection hearings? The White House committee is set to investigate the 2021 riot on the Capitol building.
On Jan. 6, 2021, a mob of Donald Trump supporters, white supremacists, and "Proud Boys" participated in a riot on the Capitol building in Washington, D.C. The attack sought to overturn former president Trump's loss in the 2020 presidential election by disrupting the counting process. The riot resulted in the loss of life, several injuries, and property damage over the course of several hours. In total, more than 820 people were charged after the fact, including officials running for public office.
Article continues below advertisement
The first public insurrection hearing is set to begin on June 9. It will be the first in a series of several hearings that are expected to last well into July of 2022. Here's where you can watch the insurrection hearings and what to expect.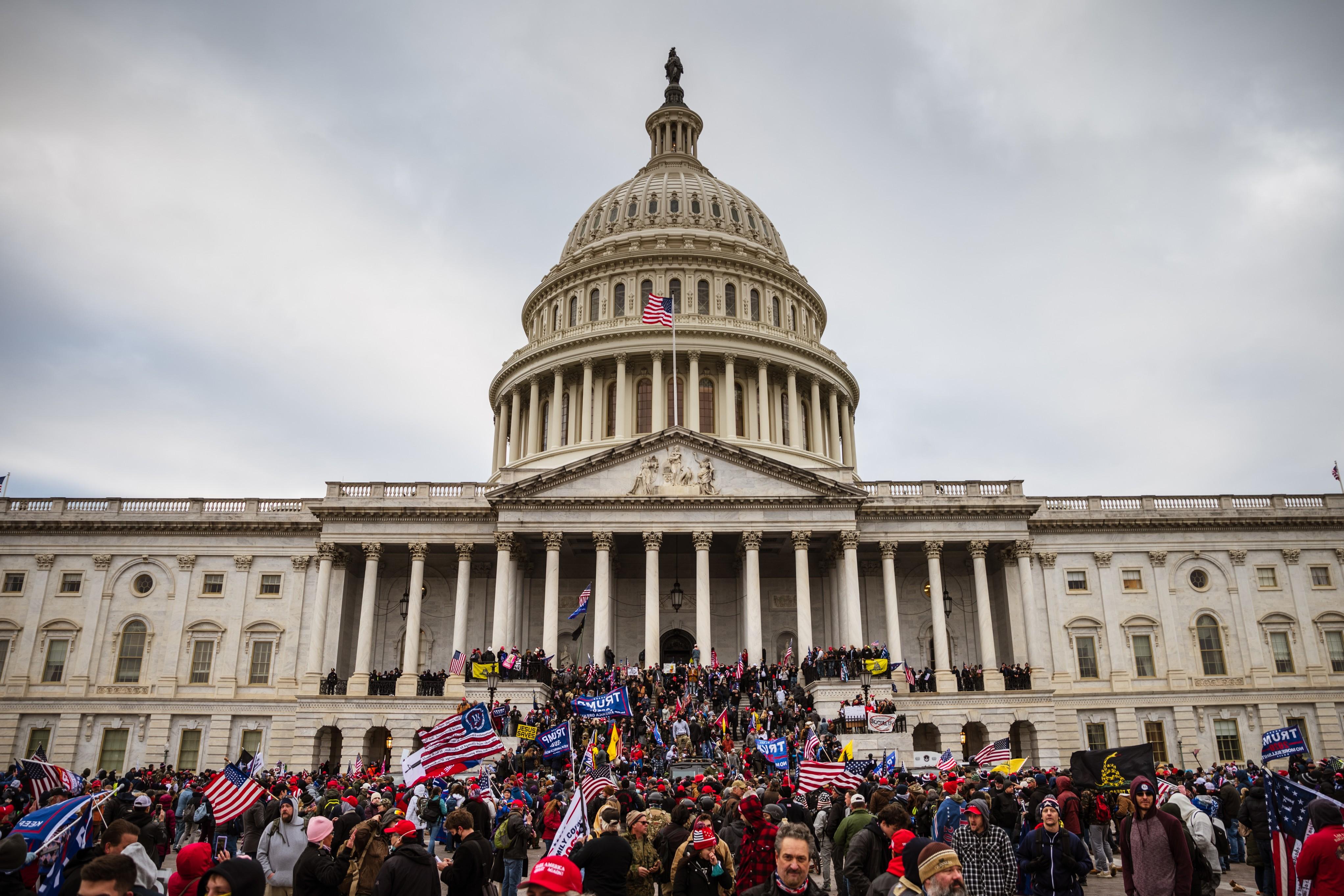 Article continues below advertisement
Here's how to watch the insurrection hearings.
NBC reports that the first insurrection hearing on June 9 will serve as "an opening statement" for the investigation. In general, the hearings are expected to feature in-person testimonies and unseen videos of the attack. Seven hearings are expected to take place.
The committee overseeing the hearings is comprised of nine members, seven of whom are Democrats. The two Republican members are not allied with Donald Trump.
Article continues below advertisement
Several news outlets are ready to broadcast and stream the insurrection hearings as they occur. The broadcast and streaming schedules for the first three hearings are as follows:
Thursday, June 9 at 8 p.m. EST
Monday, June 13 at 10 a.m. EST
Wednesday, June 15 at 10 a.m. EST
Here's where you can watch the hearings:
You can watch the hearings via broadcast and streaming on most major news sources. However, Fox News is notably the only major news network that will not follow the hearings live.