Wedding Shaming Facebook Group Calls Out Couple's "Pathetic" Spread
A couple was shamed for their wedding's food servings because it was so low budget and low effort.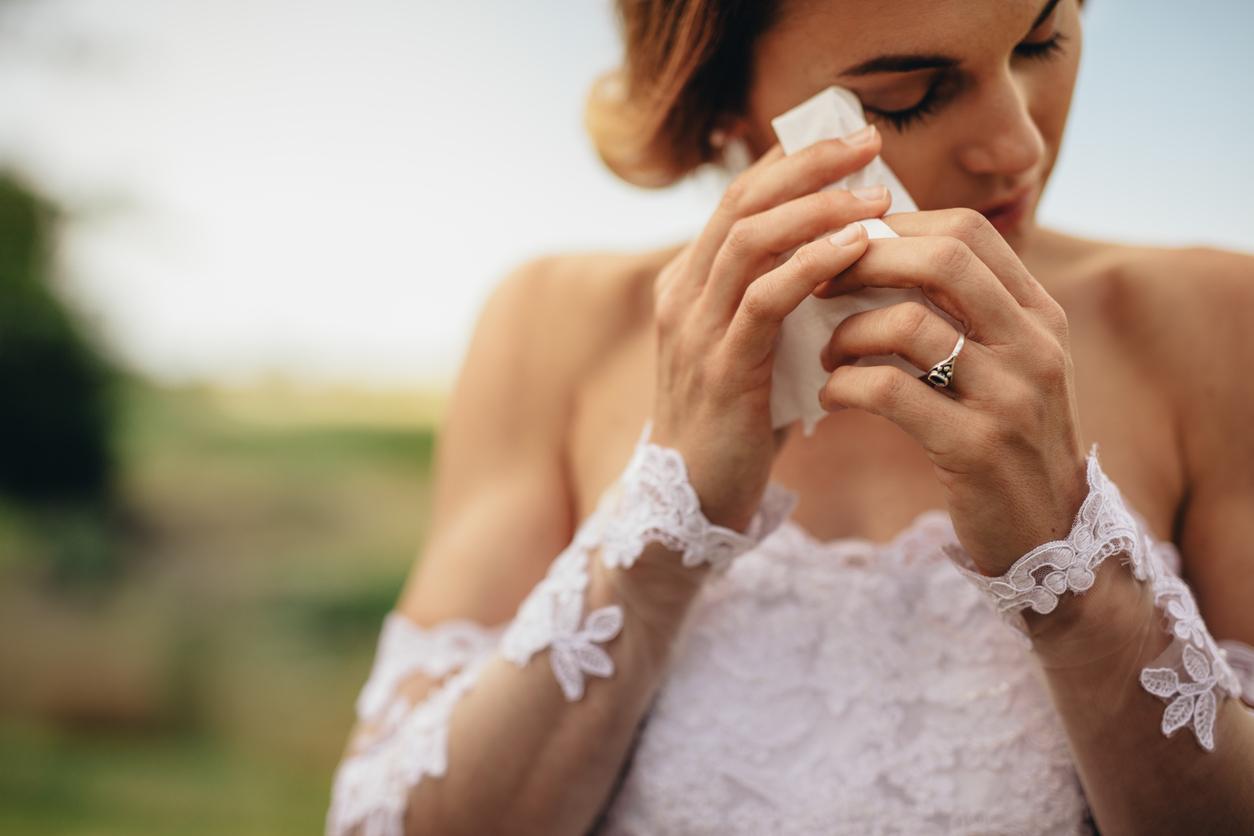 Weddings are supposed to be one of the happiest days a couple will ever have. But this is the 21st century, and with the advent of social media, nothing is safe any more. According to Wired, wedding shaming groups are becoming more and more popular on Facebook. On the "That's it, I'm wedding shaming," 34,000 private members rip apart people's happiest days to try and make themselves feel better.
Article continues below advertisement
And one such post has recently gone viral. A couple was mocked on one of these pages after a guest at their wedding secretly took photos of their wedding spread and mocked them online.
The images show hundreds of slices of unwrapped American cheese, sticks of celery and carrots, melon, chopped up oranges, and a tray of brownies.
Article continues below advertisement
According to Metro and The Daily Mail, the guest, believed to be from the United States, posted the images on a wedding shaming group. People quickly laid into the couple, with one person saying that the spread looked like "three-year-old's birthday party." The commenter then went on to boast that they'd served quiche and strawberries to their child's guest.
Another user added: "This makes more sense for toddlers than a wedding, in my humble opinion."
While one person said the food looked "pathetic," adding: "This looks like a catering spread for work – a low budget one."
Which is a fair point. Some people need to come within budget, and often have to make tough choices between the food budget or venue. Weddings, after all, can get very pricey. So it makes sense if the couple was potentially trying to save money for a honeymoon or just spend money on other things.
Another commenter wrote: "I don't even know how they cut orange that way. It must have made it harder as usually, you cut in half then into quarters. That looks like a third."
Article continues below advertisement
The couple also left out a huge pile of unfolded napkins, which given the spread, wasn't too surprising. Others also pointed out they didn't even bother to remove some of the stickers off the oranges. Let alone how they even cut oranges that way!
Luna, a 23-year-old trans Australian who moderated a wedding shaming group for six months explained why they're so popular for Wired:
"There's something about weddings, whether you're invited or not, that just brings out the worst in people."
"If it isn't shameful, we won't shame," Luna says. "Camo wedding dresses with hunting rifles on the cake are not tasteful in any capacity, and we will shame them to the death."
Definitely seems pretty savage but maybe next time the guest who outed them might give some thought into keeping it to themselves.