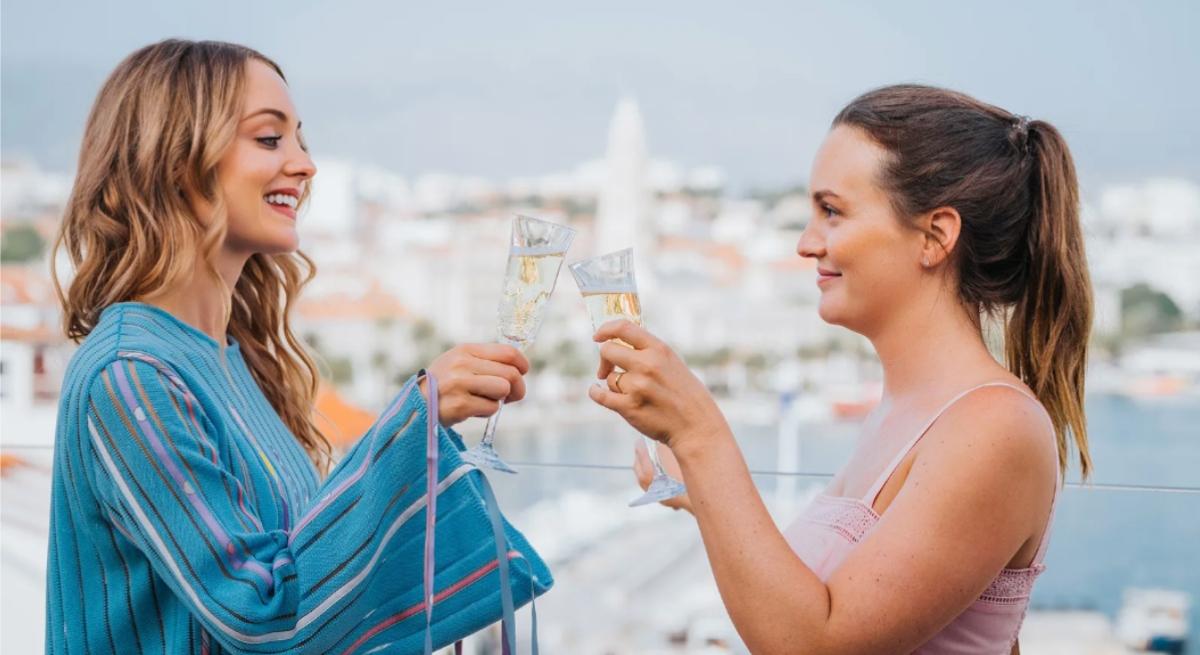 Will the Netflix Thriller 'The Weekend Away' Have a Twisted Ending Like the Book? (SPOILERS)
Spoiler alert: This article contains book spoilers for The Weekend Away.
From action-packed films to literary classics to feel-good rom-coms, Netflix continues to offer up amazing book-to-movie adaptions, which yet another can't-miss flick coming to the platform in early March. A crime thriller based on Sarah Alderson's bestselling 2020 novel of the same name, The Weekend Away tells the story of two besties and what happens when their fun-in-the-sun Croatian vacation takes a horrible turn.
Article continues below advertisement
The movie stars Leighton Meester (known for portraying queen bee Blair Waldorf on the hit series Gossip Girl) and Christina Wolfe (Julia Pennyworth on CW's Batwoman and Kathryn Davis from E! series The Royals). Based on the trailer, it looks like the Netflix original is a cross between a murder mystery and a female-piloted Bourne action flick. What else could you want out of a movie?!
Shortly after Leighton's character Beth and Christina's Kate begin to enjoy their getaway abroad, the trip turns into a nightmare when Kate's lifeless body is discovered in a river. What's more, Beth appears to be the prime suspect. As eager as fans are for the movie, some like knowing exactly what's going to happen, even if they still plan to watch it.
For anyone wanting to be in the loop (including if the ending will play out the same as in the book), here are spoilers from the novel The Weekend Away.
Article continues below advertisement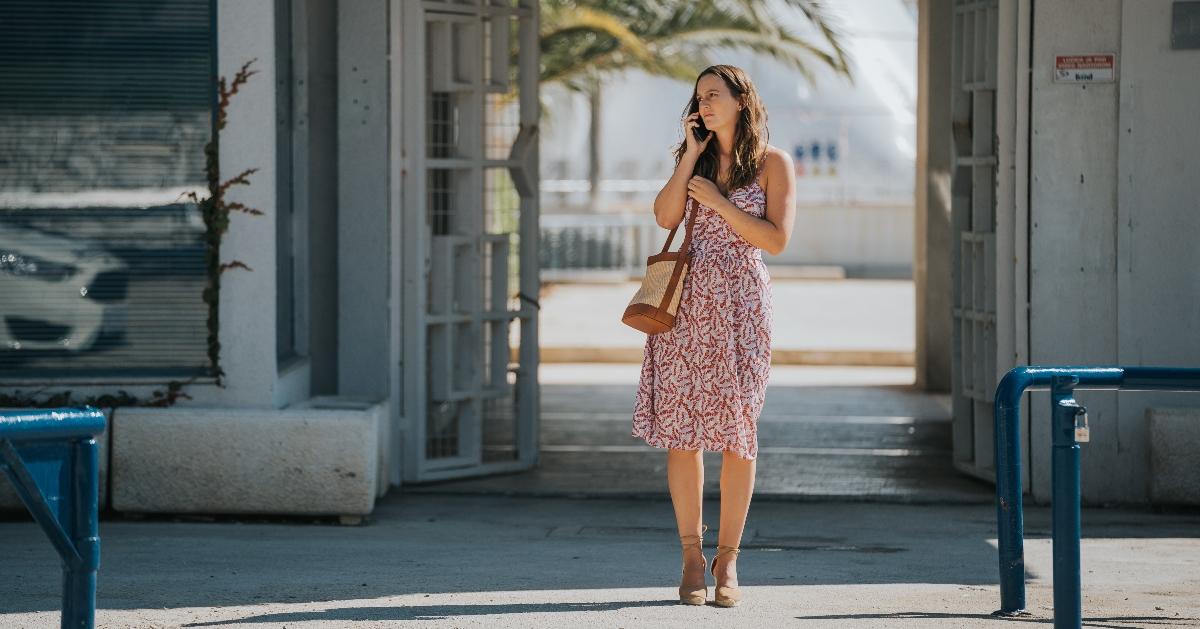 If you're looking for spoilers, here's what to know about 'The Weekend Away' novel.
New mom Orla (whose name is Beth in the movie) is about to embark on her first weekend away with her oldest best friend and ex-roommate, Kate. It's the first time Orla is leaving her daughter, Marlow, alone with her husband Rob and is anxious about being far away from her family.
However, divorced and single, Kate wants some girl time and talks her friend into vacationing together. It's been years since the two of them have booked a trip together. Now they're in gorgeous Lisbon (they go to Croatia in the film), staying in an Airbnb with a hot tub and magnificent view. It all seems too good to be true.
Article continues below advertisement
But then to Orla's horror and disbelief, their first night includes drugs, a trip to the bar, and Kate insisting that they bring two handsome men back to their apartment. The next thing Orla knows, it's the afternoon of the next day, and Kate is nowhere to be found.
Orla becomes overwhelmed with confusion about what took place the night before. As she tries to put the puzzle pieces together, she quickly must learn who she can trust in this strange place and who is lying to her.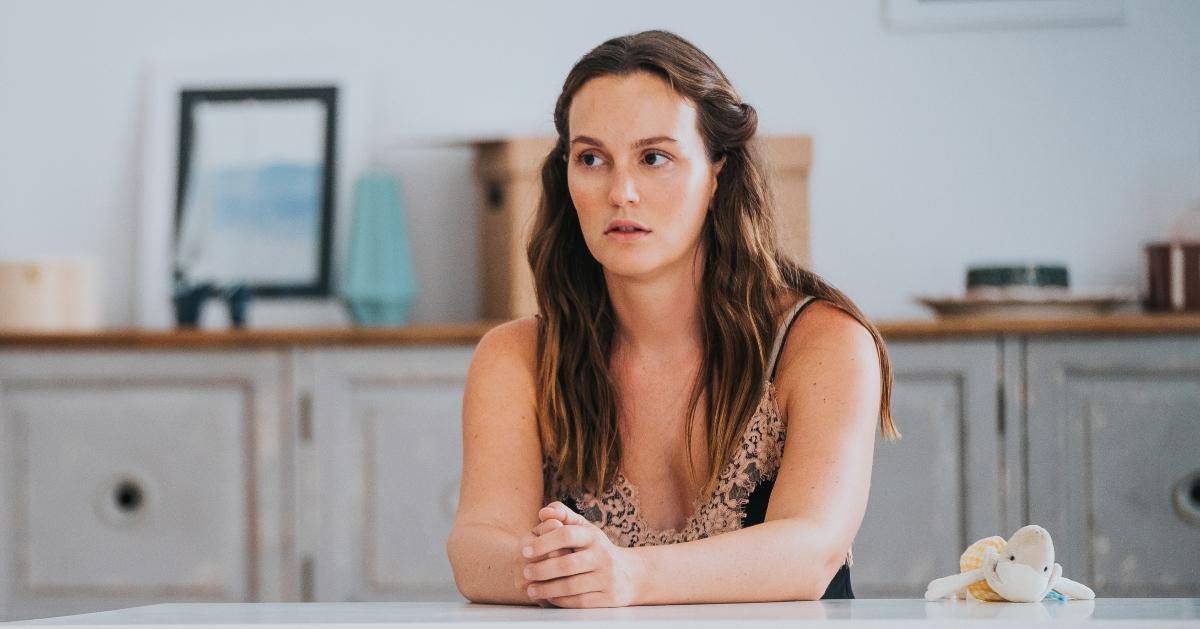 Article continues below advertisement
While spiraling down the black hole into the mystery of what happened to Kate, Orla learns that the men they bought home were male escorts who tried to steal Kate's bag, prompting her to chase after them. When Orla tracks them down, they confess to stealing and selling Kate's belongings, but are adamant that they didn't kill Kate.
Later, Orla finds her friend's phone at a pawn shop, but doesn't know her passcode in order to get in to see if she can find any clues. In the meantime, her husband, Rob, flies out to Lisbon to be with her. Eventually, the police discover Kate's body in the river, seemingly having suffered from a head injury that ultimately led to drowning.
When Orla asks for a few minutes alone with her friend's body, she uses Kate's finger to unlock the phone. That's when she learns that Kate and her husband have been having an affair for years, and what's more, Rob was in Lisbon the night that Kate died.
Knowing that she'd look like a prime suspect as the scorned wife, Orla doesn't tell the authorities what she learned. Police offers do arrest her, but Orla shares information that eventually convinces them to let her go.
Article continues below advertisement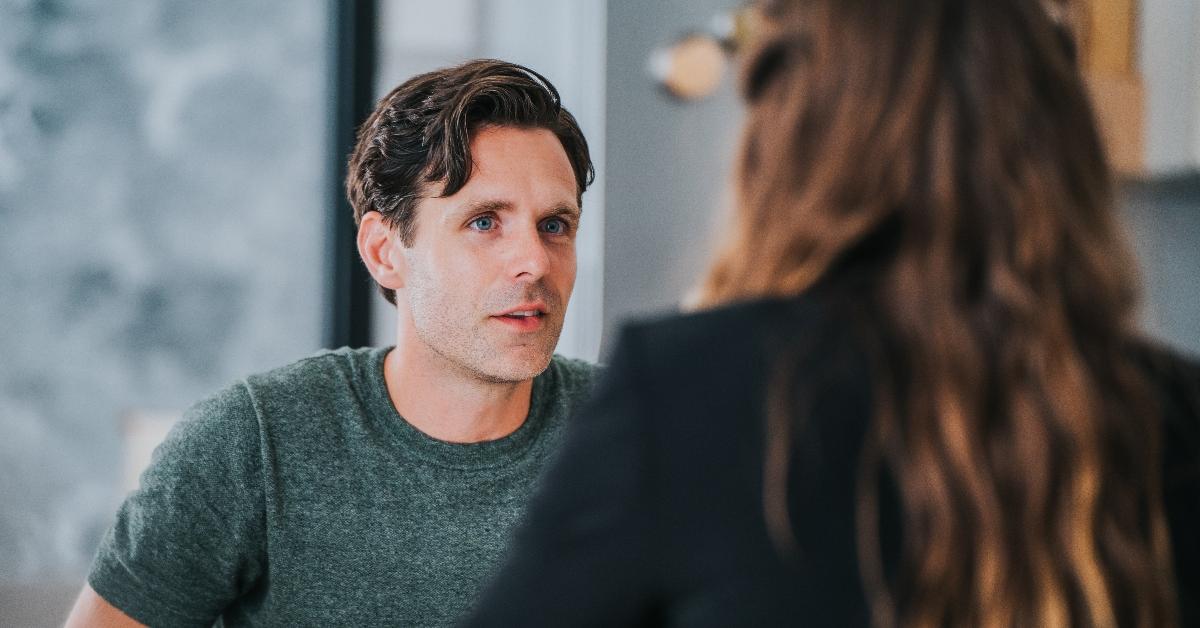 How does it all end in 'The Weekend Away' book?
It turns out that Kate had been at the police station the night she was murdered, and Orla knows about this. When Orla accuses an officer of hiding this information and then killing Kate, the officer attacks her, clearly making himself look guilty in the process.
Now, with the officer apprehended and having divorced her cheating husband Rob, it seems like Orla can finally find some peace. That is, until she receives a video from a rideshare driver in Lisbon. It's security footage he found of the moments leading up to Kate's death.
Article continues below advertisement
In the video, Kate is seen arguing with a man who hits her on the head and then shoves her into the river. As Orla begins watching, she immediately realizes that the man who killed her best friend — it's her ex-husband, Rob.
Article continues below advertisement
Will the Netflix movie end the same way as the book?
It doesn't seem like the Netflix movie will have the same shocking ending as the book. Author Sarah Alderson, who also wrote the screenplay, suggests that she changed the way the story wraps up. In early February, she tweeted, "Read the book before you watch the movie. (I may have changed the ending for the movie)."
Tune in to find out how the adaptation ends when The Weekend Away becomes available for streaming on Netflix on March 3.