Jesse's Ex-Girlfriend on 'How I Met Your Father' Is Played by THIS Iconic 'Gossip Girl' Star
'Gossip Girl' icon Leighton Meester was actually in the pilot episode of 'How I Met Your Father'! Will she be reprising her role as Jesse's ex-girlfriend?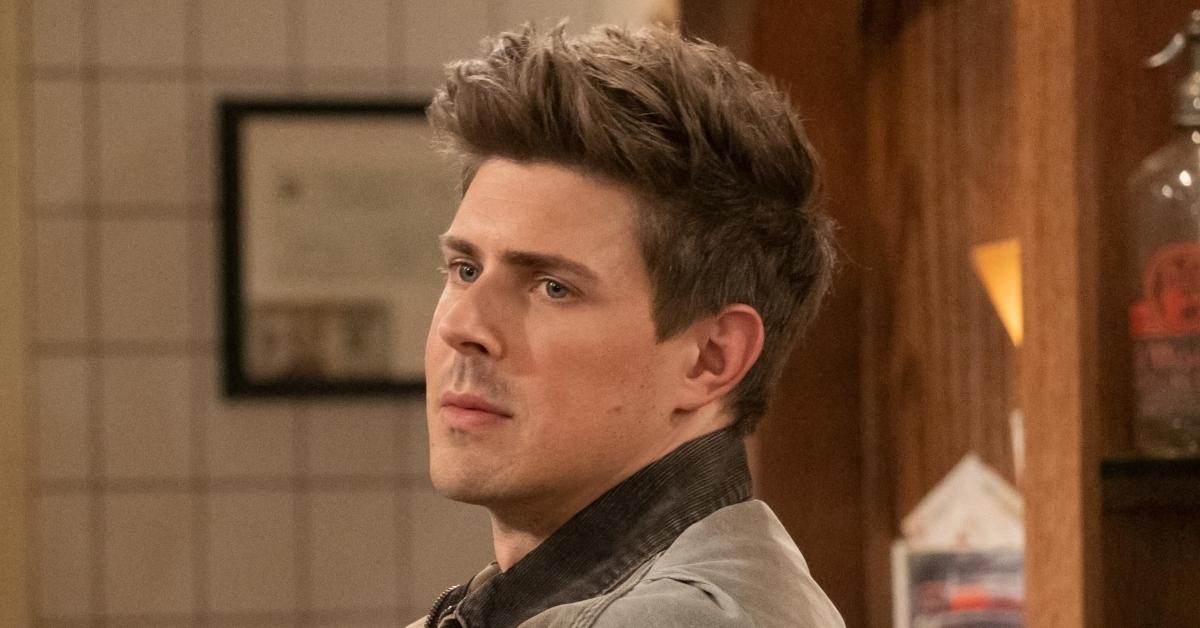 Warning: The following article contains spoilers for Season 1 of How I Met Your Father.
Did you catch an iconic Gossip Girl star that appeared in the first episode of How I Met Your Father? Leighton Meester, who played Blair Waldorf (aka the queen of the Upper East Side) for all six seasons of the OG Gossip Girl, was hiding in plain sight during the pilot episode.
But don't worry about having to go back and rewatch the episode in order to spot Leighton. We'll explain what character she plays, her significance in the show so far, and if we can expect to see her again.
Article continues below advertisement
Alexa, who plays Jesse's ex-girlfriend that rejected his proposal?
During the comedic chaos that was Episode 1, Sophie (Hilary Duff) meets Jesse (Chris Lowell). Jesse is straight up cynical about love, but once Sophie realizes why, she understands Jesse's reasoning a bit more. He recently went viral for a failed proposal to his girlfriend and bandmate, Meredith, which not only crushed him but made him a bit of a laughingstock.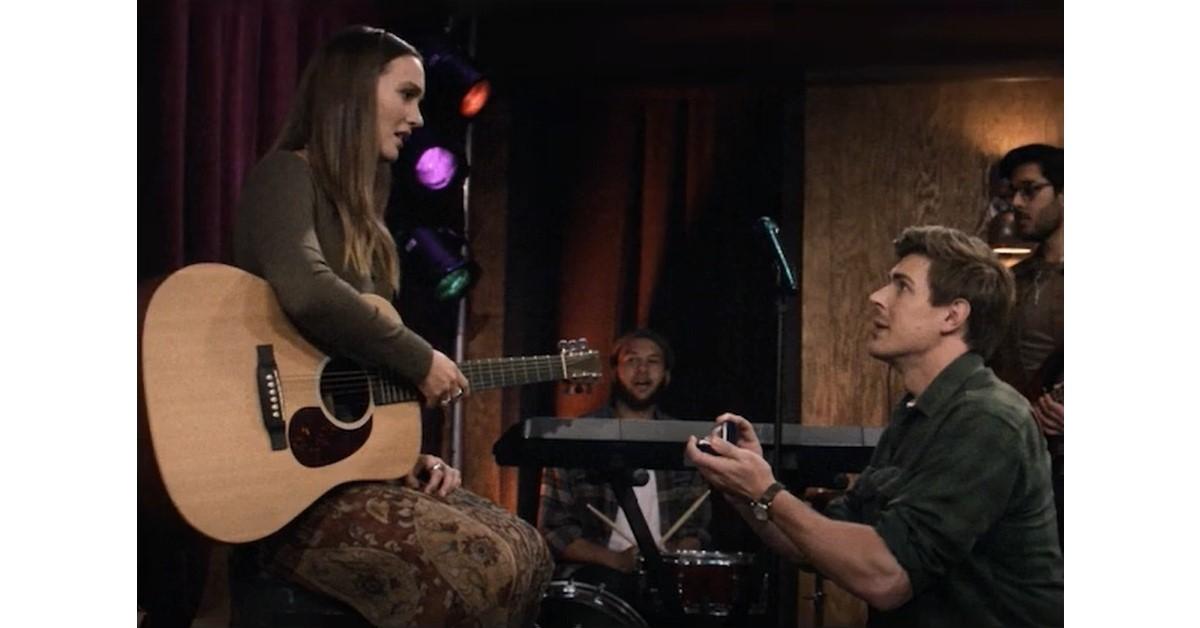 We briefly get to see the video (right around the 13:45 mark, for anyone who wants to go back and watch). In it, we see Jesse get down on one knee while their band is in front of a live audience. Unfortunately, Meredith quickly rejects him and attempts to leave the stage. Several members of the audience gasp, while another mutters, "What a loser." To cap everything off, Jesse falls off the stage at the end of the video.
Article continues below advertisement
Jesse groans to Sophie about how Meredith not only took his cat, but she's now recording her first solo album in Europe while he's known all around town as "Mr. Proposal Fail." (Apparently, even Michelle Obama liked the clip on Twitter.)
Even though the video was all of 15 seconds, savvy viewers noticed right away that it was Leighton Meester who portrayed the heartbreaker in question. If you ask us, that was not nearly enough time to appreciate the actress in the role. (Huge Leighton stans here!) So, we have to wonder: Will she be returning to How I Met Your Father in the future?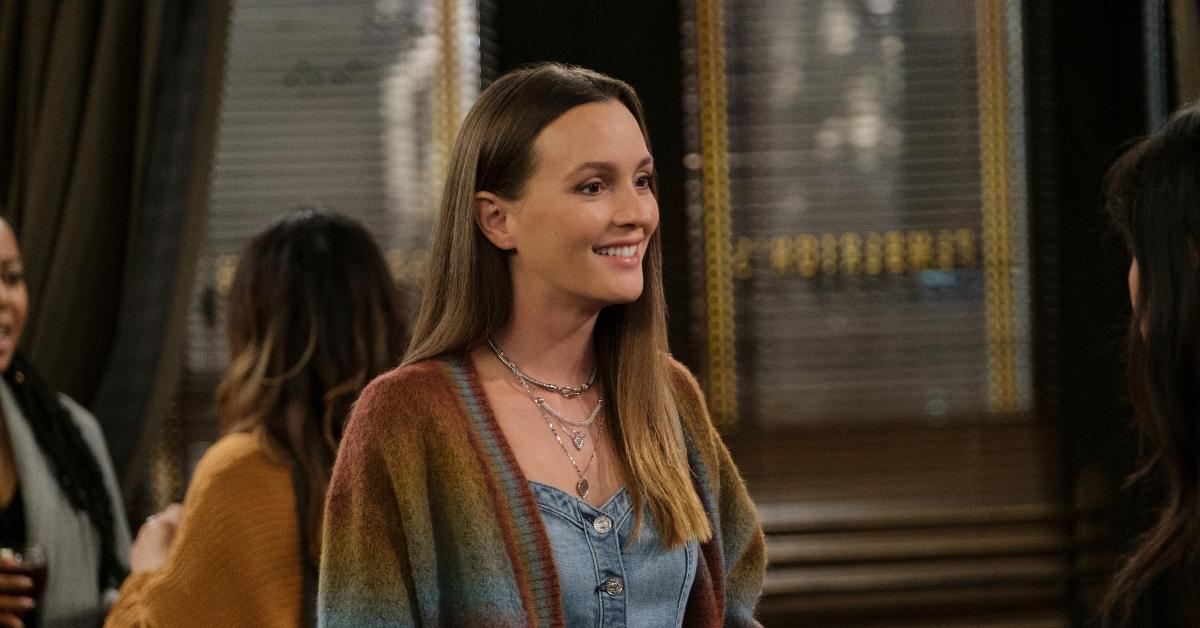 Article continues below advertisement
Leighton Meester returned as Meredith for Season 1, Episode 8.
Leighton returned as Meredith during How I Met Your Father Season 1, Episode 8, which dropped on Hulu on March 1. In the episode, Meredith reappears to have a conversation with Jesse but first encounters Sid (Suraj Sharma), who responds to Meredith with hostility. (She did break his best friend's heart after all!)
Sid orders Meredith to stay put in his shared apartment with Jesse. Panicking, he calls Ellen (Tien Tran) with an emergency code M, for "Jesse's heart-breaking ex-girlfriend Meredith is back looking for him."
Both Ellen and Sid struggle with Meredith's return. Not because she's a heart-breaking, cruel witch, but rather because she's still incredibly charming. She easily manages to make both Sid and Ellen feel special without trying.
And not only is Meredith charming, but she's also no fool. After waiting around for hours to talk to Jesse, Meredith realizes it's probably for the best if she just relays her news to Sid and Ellen.
Article continues below advertisement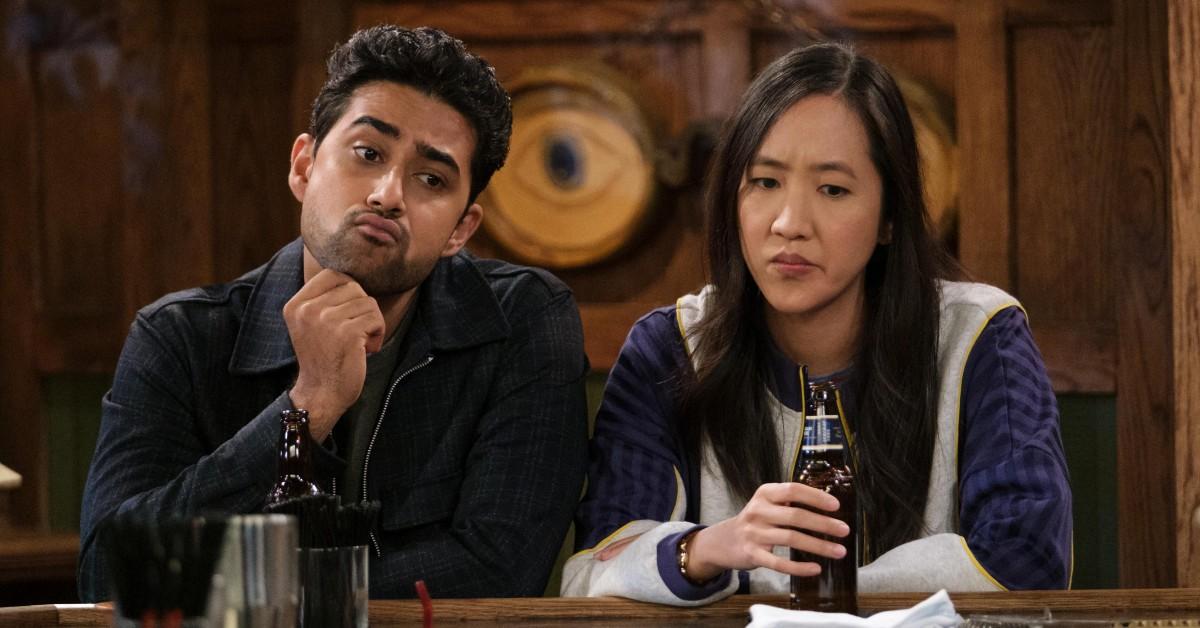 She asks them to let Jesse know that the first single off her upcoming album is about their relationship. She says she's staying at the Bowery Hotel, in case Jessie wants to talk. If Sid and Ellen prove to be reliable messengers, the ball is now in Jesse's court.
However, not wanting to stress Jesse out, Sid and Ellen procrastinate on relaying Meredith's message. When Jesse steps outside to take a call, he runs into Sophie, who just had a fight with her boyfriend Drew (Josh Peck). Even though Sophie is still very much with Drew, she and Jesse end up making out.
As of now, we can't say where Jesse and Sophie's relationship will go from here. Will they pretend it didn't happen? Will Sophie dump Drew? Will Jesse's validation from Sophie help his confidence when he hears Meredith's single for the first time? Guess we'll just have to wait and see!
Tune in for all new episodes of How I Met Your Father every Tuesday on Hulu. And be sure to check back for any updates on Leighton Meester appearing again!