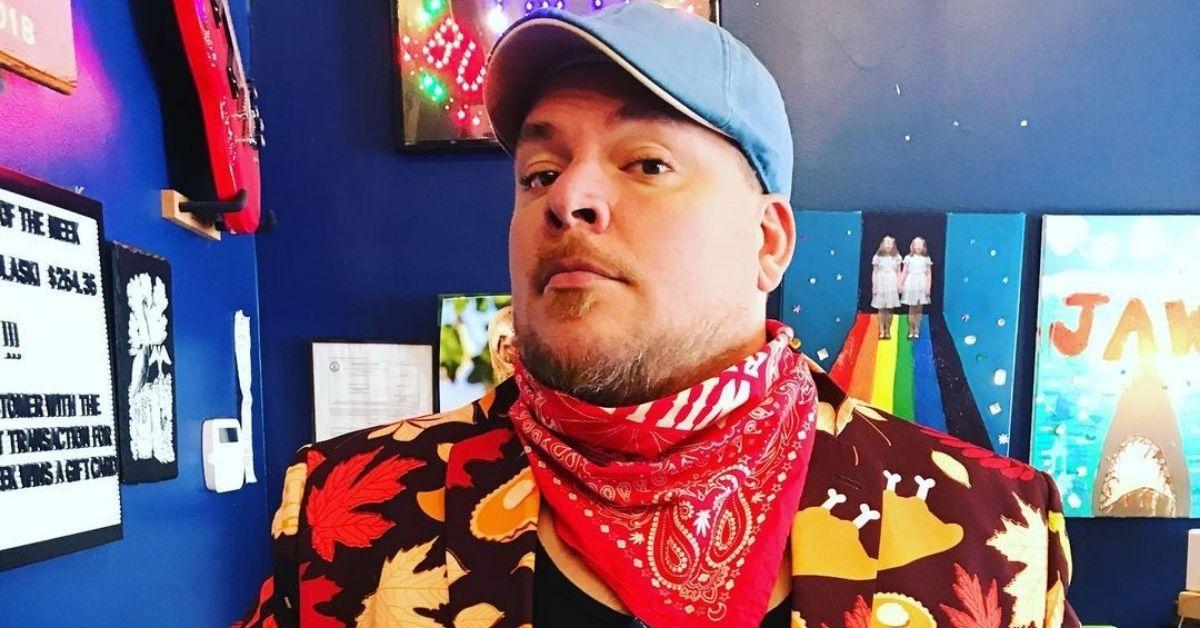 Radio Host Chad Dukes Was Fired for Allegedly Making "Racist Comments"
Celebrities both on television and radio are being held more accountable for their actions and the words they say than ever before. The latest person to be held accountable for their actions is Chad Dukes. The Washington D.C. radio host was fired recently, and fans are wondering: What did Chad Dukes say that got him into so much trouble? Let us explain.
Article continues below advertisement
What did Chad Dukes say?
According to USA Today, the radio host, who has been on air with 106.7 The Fan in Washington D.C for 13 years, was fired for allegedly making "racist and other inappropriate comments." Chad Dukes took over as the co-host of the station's afternoon drivetime program in 2009 and joined along with former NFL linebacker LaVar Arrington. When LaVar left the show in 2014, Dukes took over the program and hosted solo, and it was re-named Chad Dukes vs The World.
"Chad Dukes is no longer with 106.7 The Fan," fellow 106.7 host J.P. Flaim said during his show, The Sports Junkies. "Our company recently learned of inappropriate comments that he made in past episodes of his personal podcast and our company has zero tolerance for any forms of hateful speech, so our focus, the Junkies, remains on sports and doing the best show we can. With that said, I don't think we're saying anything further on it."
Article continues below advertisement
A representative of 106.7 The Fan's parent company, Entercom, also made a statement on the situation
Article continues below advertisement
"We have zero tolerance for this type of speech from any of our employees, on our platforms or otherwise," Ivy Savoy-Smith, the senior vice president and market manager of Entercom Washington, D.C., said. "Our air talent are ambassadors of our brand, and we do not want to be affiliated with these comments."
For anyone who is interesting in knowing exactly what was said, it's not clear at this time. No one from the parent company or the radio station has released details to what the exact wording or incident was said that led to this, just the vague statement claiming "inappropriate" comments.
Article continues below advertisement
The speculation over why he was fired, according to people talking on Reddit and Twitter, is he was fired for things said related to how the NFL has been handling ongoing racial-justice protests. The comments were allegedly said on the Sept. 14 episode of The Big O and Dukes, which Dukes co-hosts with Oscar Santana and Drab T-Shirt.
Article continues below advertisement
USA Today reported that Dukes had said in September 2019 that he had signed a two-year contract extension, which was clearly cut short. Also, it appears that either Dukes or the radio company is trying to reel in the drama surrounding this because all of Dukes' tweets have been deleted. On top of that, all his audio from 106.7 The Fan's website has all been removed.
Chad Dukes' listeners said they're not surprised he's been fired.
According to International Business Times, listeners of the radio show were not surprised to hear that he's been fired for allegedly making comments that were both "inappropriate" and "racist."
"Generally don't like, ya know, dancing on people's job loss," one person said, "but Chad Dukes is a huge, right wing racist chud and I'm glad [Entercom] did what the station wouldn't."
Article continues below advertisement
"Chad Dukes being fired for some kind of hate speech on his podcast was inevitable," another said.
As of the time of publishing, Chad Dukes has not make a public statement regarding his firing.