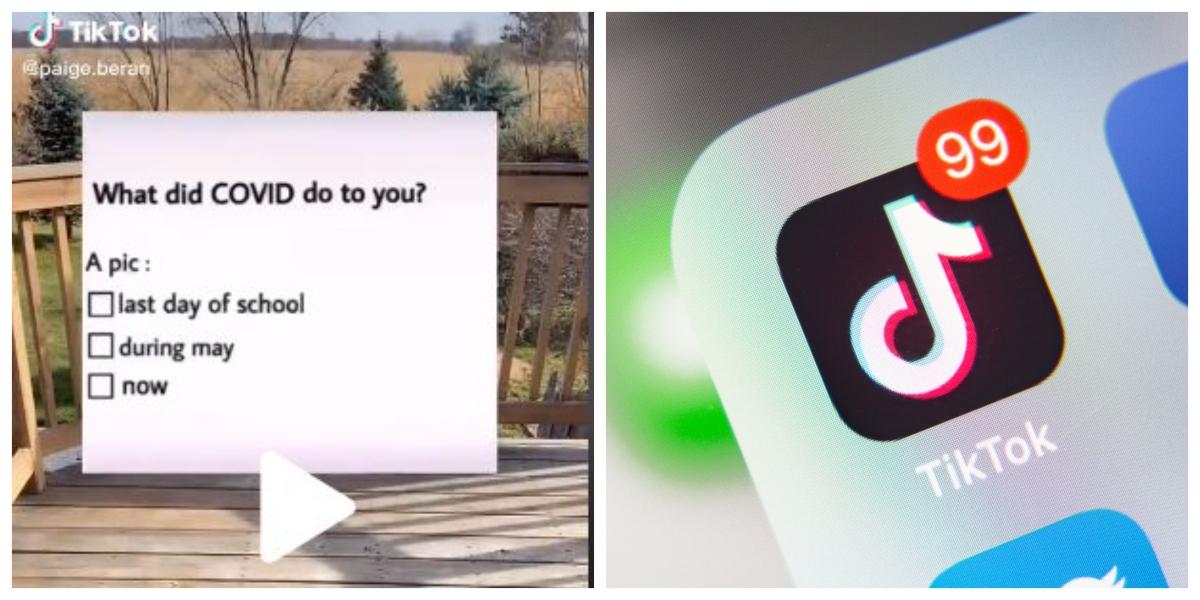 New Viral Sticker Trend "What Did COVID Do to You?" Is Taking Over TikTok
Many people would argue that 2020 has been... terrible. Earlier this year, the world was hit with the coronavirus (also known as COVID-19) pandemic, which has affected millions of people. To pass the long days of being stuck inside for months while under a mandated quarantine, many Americans turned to TikTok to be their source of entertainment.
Article continues below advertisement
The viral Gen Z app is known for its viral challenges, dances, food hacks, and more. With 2020 finally coming to an end, a new trend has emerged on the popular social media platform called: "What did COVID do to you?" Keep reading to find out more about the latest trend that is sweeping TikTok.
Article continues below advertisement
"What did COVID do to you?" TikTok sticker trend explained.
As we finally draw closer to 2021 — officially putting 2020 behind us — TikTok users are participating in the "what did COVID do to you?" trend. The viral "sticker" that can be used on your TikTok video shows individuals reminiscing through a series of pictures.
Users are showing off pictures of themselves on the "last day of school, during May (aka quarantine), and now."
If you're looking to participate in this viral trend, you'll first need to create the sticker yourself. Yes, unfortunately, this is not a special effect that users can easily find on TikTok. Instead, you'll need to use the effect called Green Screen.
To get this effect on your video, save the "what did COVID do to you" picture on your camera roll. You can find this image by simply using Google and/or social media.
Article continues below advertisement
Next, click on the Green Screen effect on TikTok and click on the filter that allows you to insert a small picture. Then, choose the "what did COVID do to you" photo you already have saved from your camera roll.
Finally, you're ready to complete your masterpiece and show the world what you looked like before quarantine, during, and now.
If you like participating in fun TikTok trends, another recent challenge is the viral "Eye Shape Chart" challenge.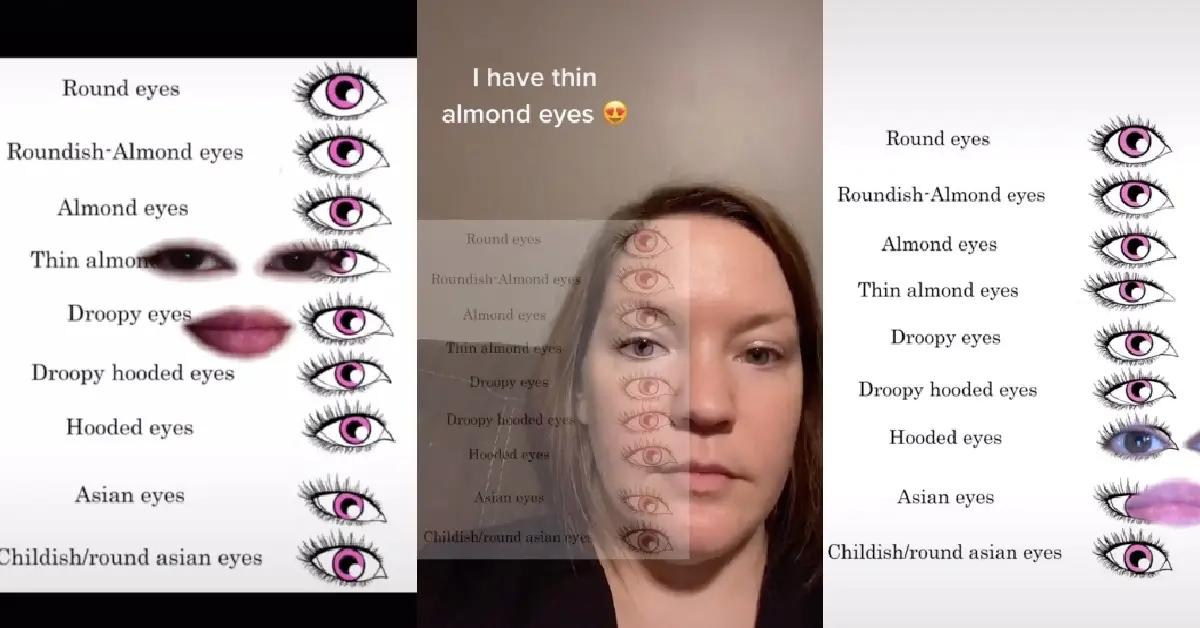 Article continues below advertisement
Here's how to participate in the "Eye Shape Chart" challenge.
To find out the shape of your eyes, download a picture of the Eye Shape Chart (via Google) to your phone. Then, open your TikTok app and use the Green Screen sticker effect, which will allow you to add the Eye Shape Chart image to your video. Next, adjust the transparency of the chart so you are able to see yourself behind it.
Finally, move your head so it lines up with the eyes in the chart. You can go through the lineup and determine what shape best fits your own eyes.
While this easy challenge is just for fun, it can also help determine what eye makeup best suits your features. Therefore, this test can help determine if a cat eye, heavy bottom eyeliner, and etc. will fit your eye shape.