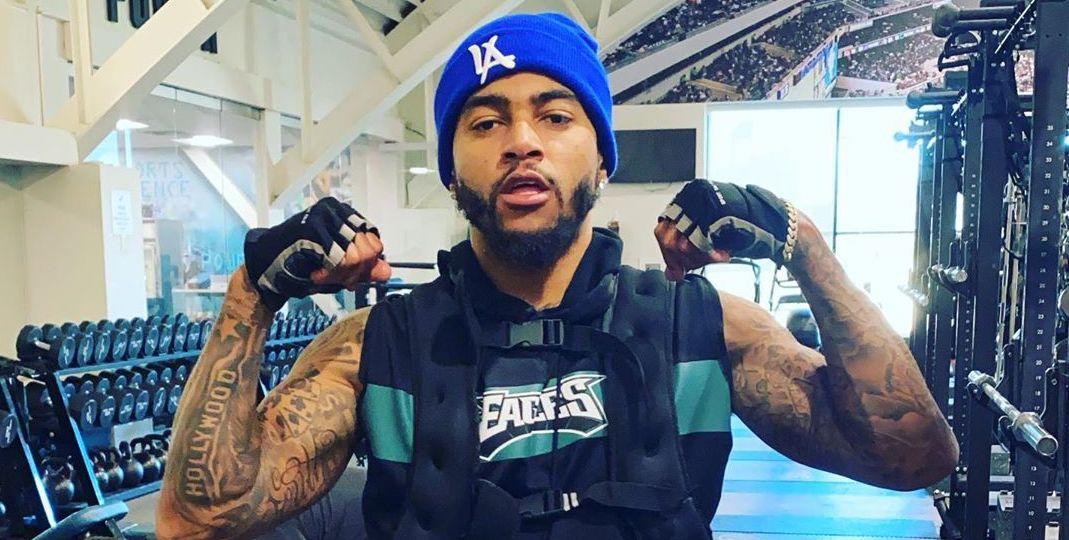 NFL Player DeSean Jackson Apologies After Sharing a Hitler Quote
Another day, another celebrity in trouble for saying something offensive! This time, the celebrity in question is NFL wide receiver DeSean Jackson. The Philadelphia Eagles player is in hot water after sharing an anti-semitic quote on his Instagram.
Article continues below advertisement
DeSean Jackson shared a quote he attributed to Adolf Hitler.
It's pretty standard to assume that sharing quotes from one of the worst leaders in word history to your social media would be a big no-no (even if it's not, in fact, a misattribution), but DeSean missed the boat on that one.
Article continues below advertisement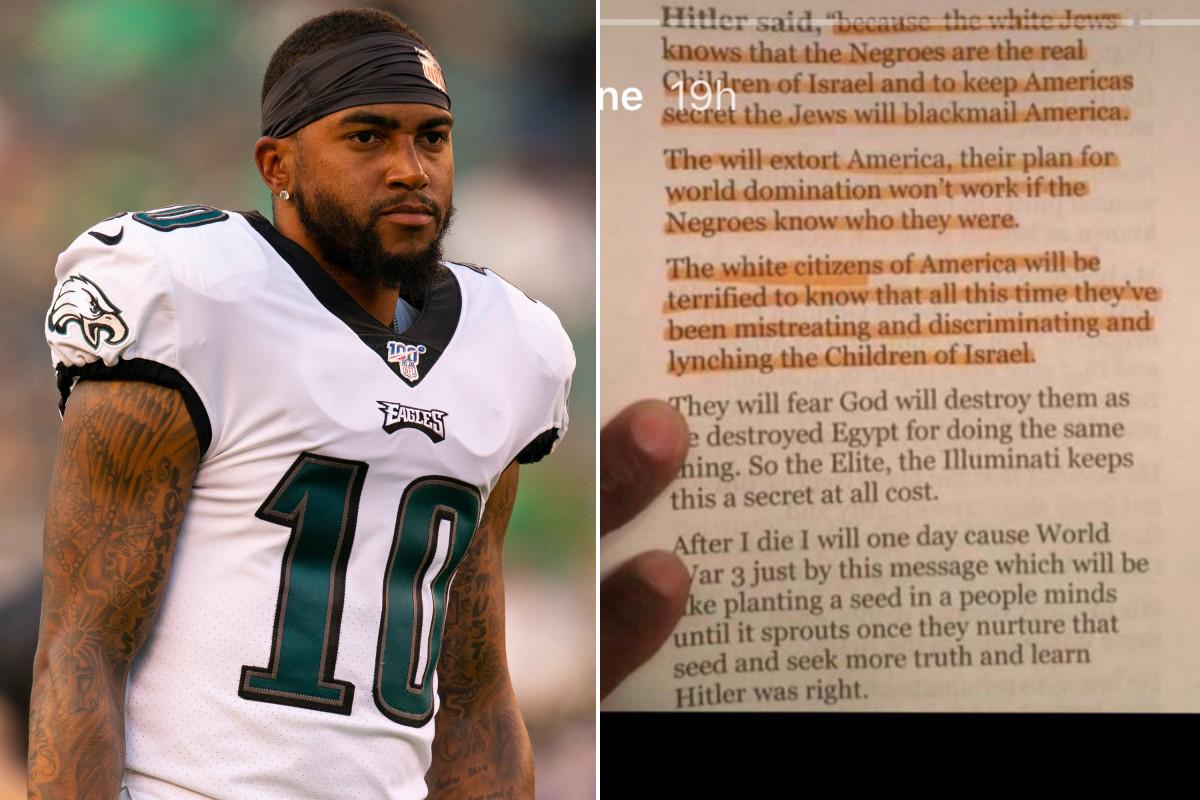 The controversy with DeSean's post started with a single Instagram story post over the 2020 Fourth of July weekend. The quote is as follows:
Article continues below advertisement
"Hitler said, 'because the white Jews knows [sic] that the Negros are the real Children of Israel and to keep Americas secret the Jews will black mail America. The will extort America, their plan for world domination won't work if the Negroes know who they were. The white citizens of America will be terrified to know that all this time they've been mistreating and discriminating and lynching Children of Israel.'"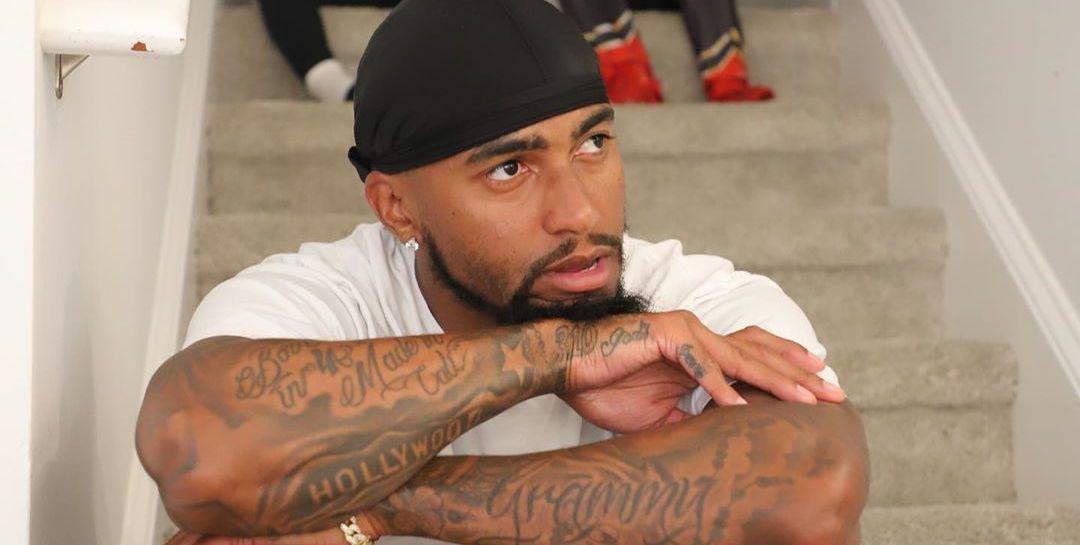 Article continues below advertisement
According to the Philly Voice, this quote was not even said by Adolf Hitler and possibly originates from the book Jerusalem by Dennine Barnett. While the quote is dubious, that does not negate the fact that DeSean attributed the quote to Hitler, nor that the quote is dripping with antisemitic rhetoric about Jewish people and the trope that they are secretly in charge of the entire world.
The post comes after evidence that DeSean was also consuming sermons from Minister Louis Farrakhan.
Minister Louis Farrakhan is a highly-controversial leader of the Nation of Islam. In a now-deleted Instagram post, DeSean praised the minister and shared a video of his preaching. "This man powerful," DeSean said, "I hope everyone got a chance to watch this!! Don't be blinded. Know what's going on!!"
Article continues below advertisement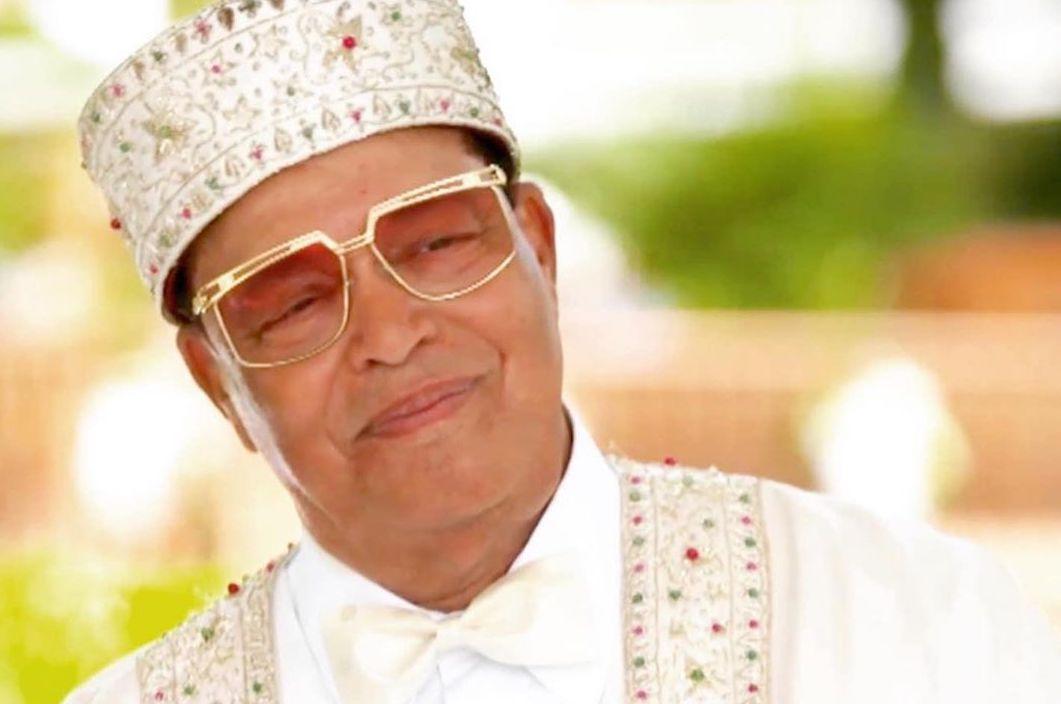 Minister Louis Farrakhan has been known for speaking anti-semitic and homophobic rhetoric. He first came under fire for anti-semitism in the mid-1980s, when he reportedly referred to Judaism as a "dirty religion" and later said that Adolf Hitler was "a very great man" after being dubbed "Black Hitler" by the chair of the Anti-Defamation League.
Article continues below advertisement
More recently, a video Minister Farrakhan posted to Facebook was removed from the social media platform for violating hate speech policies. In the video, he referred to Jewish people critical of his views as "termites." During a recent speech, he accused Dr. Fauci, Bill Gates, and Melinda Gates of attempting to "depopulate the Earth" through the use of a future COVID-19 vaccine, though he has repeatedly denied that he is an anti-semite.
Article continues below advertisement
DeSean released an apology on Instagram in response to the reaction.
After a major backlash from his posts, the wide receiver took to Instagram to explain that he did not mean anything hateful with his posts. "I post a lot of things that are sent to me. I do not have hatred towards anyone," he wrote.
"I really didn't realize what this passage was saying. Hitler has caused terrible pain to Jewish people like the pain African-Americans have suffered. We should be together fighting anti-Semitism and racism. This was a mistake to post this and I truly apologize for posting it and sorry for any hurt I have caused," he concluded.