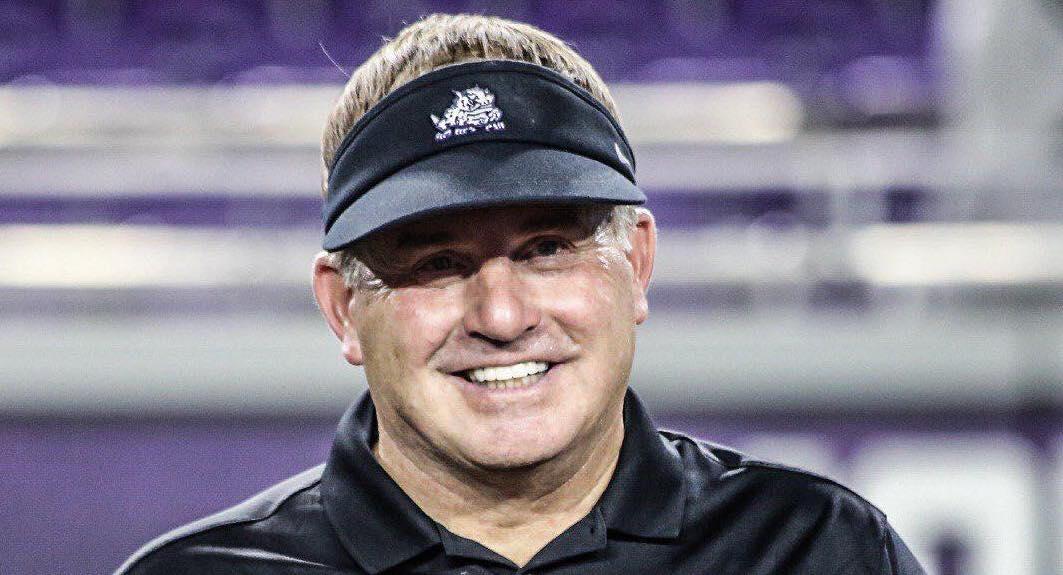 TCU Head Coach Gary Patterson Accused of Using Racial Slur
What did football coach Gary Patterson do? He's accused of using racial slurs in front of players and some have skipped out on practice as protest.
Another day, another high-profile person being accused of being a racist. This week's person of interest is the head football coach at Texas Christian University, Gary Patterson. Linebacker for TCU's team Dylan Jordan came forward with a tweet, telling the story of his head coach allegedly being a racist. So, what exactly did he do?
Article continues below advertisement
Gary Patterson allegedly used a racial slur in front of his team.
Dylan Jordan tweeted out a lengthy message on Twitter saying Gary Patterson used a racial slur when he referenced the linebacker using the word in meetings.
Article continues below advertisement
"This past Sunday was our third practice of fall camp. Coach Patterson called me out for posting my [girlfriend] on national girlfriend day in front of the defense. As practice moved on, he approached me and I told him "you should've just asked me about it." He then said "you're a f--king brat, I'll send you back to Pitt." I said "for what? I ain't did nothing." He followed with "you've been saying n----r in the meeting room," the tweet read.
Article continues below advertisement
"This morning, I show up for practice and multiple players approached me and asked if it was true. I told them yes and how everything happened. We refused to go to practice this morning and he came to the locker room and said 'I wasn't calling him a n----r.' This behavior [is is] not okay, now or ever, and there needs to be repercussions to these actions."
Other TCU football players have come to their coach's defense.
A fellow TCU tight end, Artayvious Lynn, alleged that the interaction between Coach Patterson and Dylan Jordan went down differently than Dylan explained. While he agreed that Coach Patterson should never say the n-word, he also implied that Dylan was being dramatic and sensitive about the situation.
Article continues below advertisement
"Bruh the man said "stop saying n- word in the meetings" Dylan said "what" Coach p said "you've been saying "n----s" in meetings not "you n----r" NOW.....the word shouldn't be used in any form or fashion but Dylan WRONG for making it seem that way...s--t is soft of you son !!!!!," he tweeted.
Article continues below advertisement
Another team member echoed Artayvious' points and wrote, "Don't believe everything you see in the media, know the facts behind a situation before you try to make a situation public. No one was called the N word. You Twitter fingers need to be cancelled ASAP!"
TCU nor Coach Gary Patterson has said anything about the incident.
Despite his players being quite vocal on Twitter, Coach Patterson has yet to come forward and say anything about the allegations made by some of the team. Coach Patterson is going into his 20th full season as the TCU head coach. He has produced a 172-70 career record with the program. As far as his future at TCU, that is still up in the air.
Article continues below advertisement
While the TCU Football Twitter account has posted recently, they have remained silent on the status of Coach Patterson's employment. One user wrote, "I hate to say it but if [Dylan Jordan] telling the truth, which I don't know why all these players would lie, Coach P does need to go. Don't care how much success we've had in the past, I'm not rooting for a team with a racist coach."