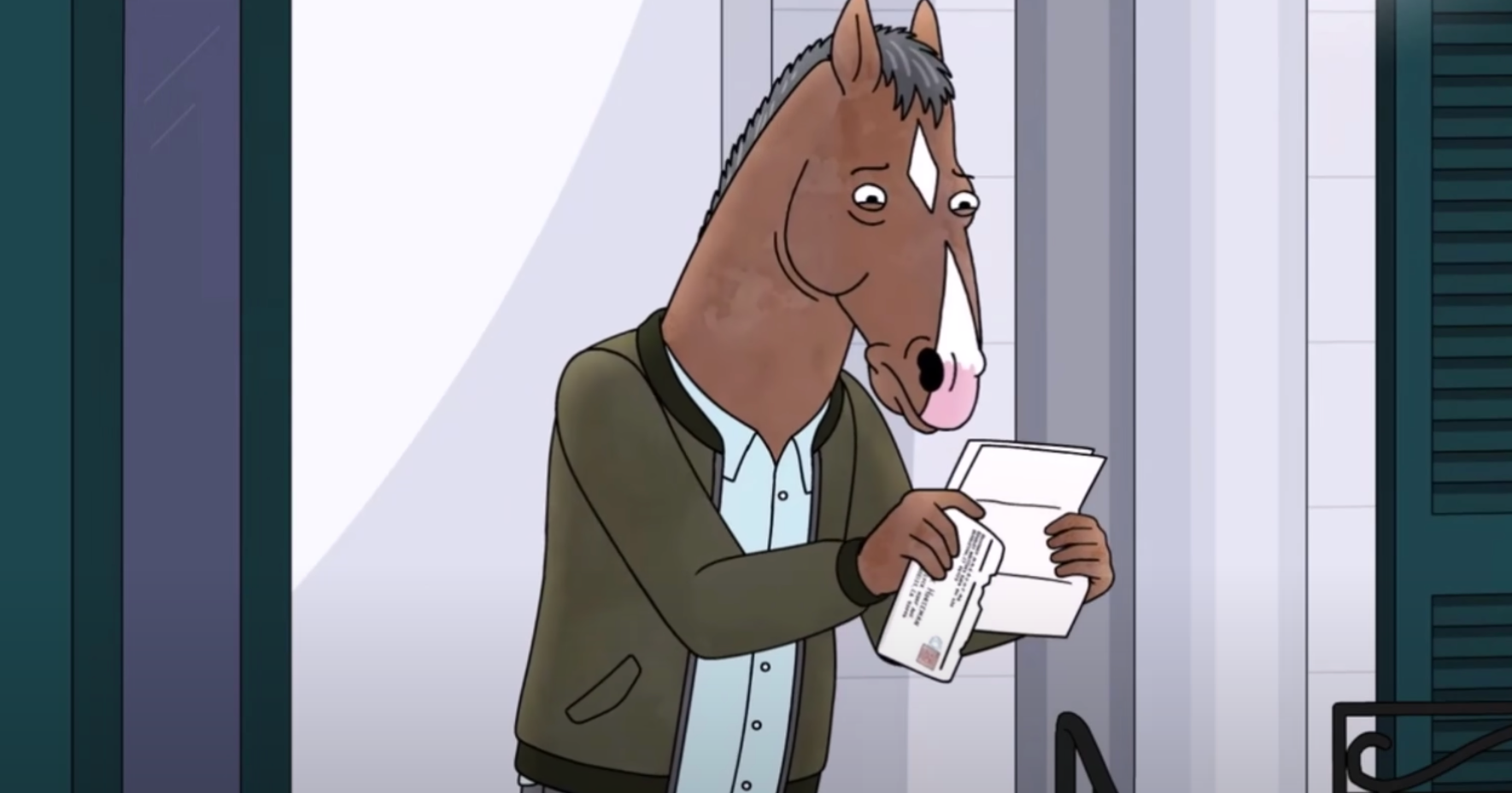 We Didn't Need to See Hollyhock's Letter to Know What She Said in 'BoJack Horseman'
On January 31, we had to say goodbye to BoJack Horseman, an animated series that bravely and smartly delved into issues like depression, addiction, trauma, and the self-destructive nature within so many of us. Another theme is tackled was the idea of closure, and that cleverly (and frustratingly) played out in the finale when BoJack reads Hollyhock's letter. Although we never find out what Hollyhock tells her brother, we basically know. It's a fitting kind of (lack of) closure for BoJack fans that made this show so good.
Article continues below advertisement
What did Hollyhock's letter say?
We never find out what Hollyhock's letter says. We don't get glimpses of sentences, nor does BoJack narrate what he's reading. He simply reads it, sighs, and drops the letter. He later relapses from his sobriety, which indicates whatever Hollyhock said in her letter, it hit him hard. It's clear that Hollyhock knew what BoJack had done (he'd ditched Hollyhock's boyfriend Peter's group of friends at prom at the ER when Peter's girlfriend at the time, Maddie, had alcohol poisoning, and he was also involved in Sarah Lynn's death), and that she wants nothing to do with BoJack.
Article continues below advertisement
While the internet demanded to know the exact contents of Hollyhock's letter, many got the message the show sent. "It was strongly implied throughout the season that she knew what he had done, and she was incredibly uncomfortable not only with him in general but having him as a teacher. The phone disconnection comes after he keeps trying to contact her, and the letter itself was from her meaning it wasn't a notification of her death or anything. She just wants nothing to do with him," one Redditor wrote.
"I would've liked to know that too, but I think we can take from context that the gist of it was she cut him out of her life. That was apparent from his reaction. He didn't open it until her number was disconnected, which she likely would've done because he wouldn't stop calling, telling her he hadn't read the letter," another Redditor pointed out.
Article continues below advertisement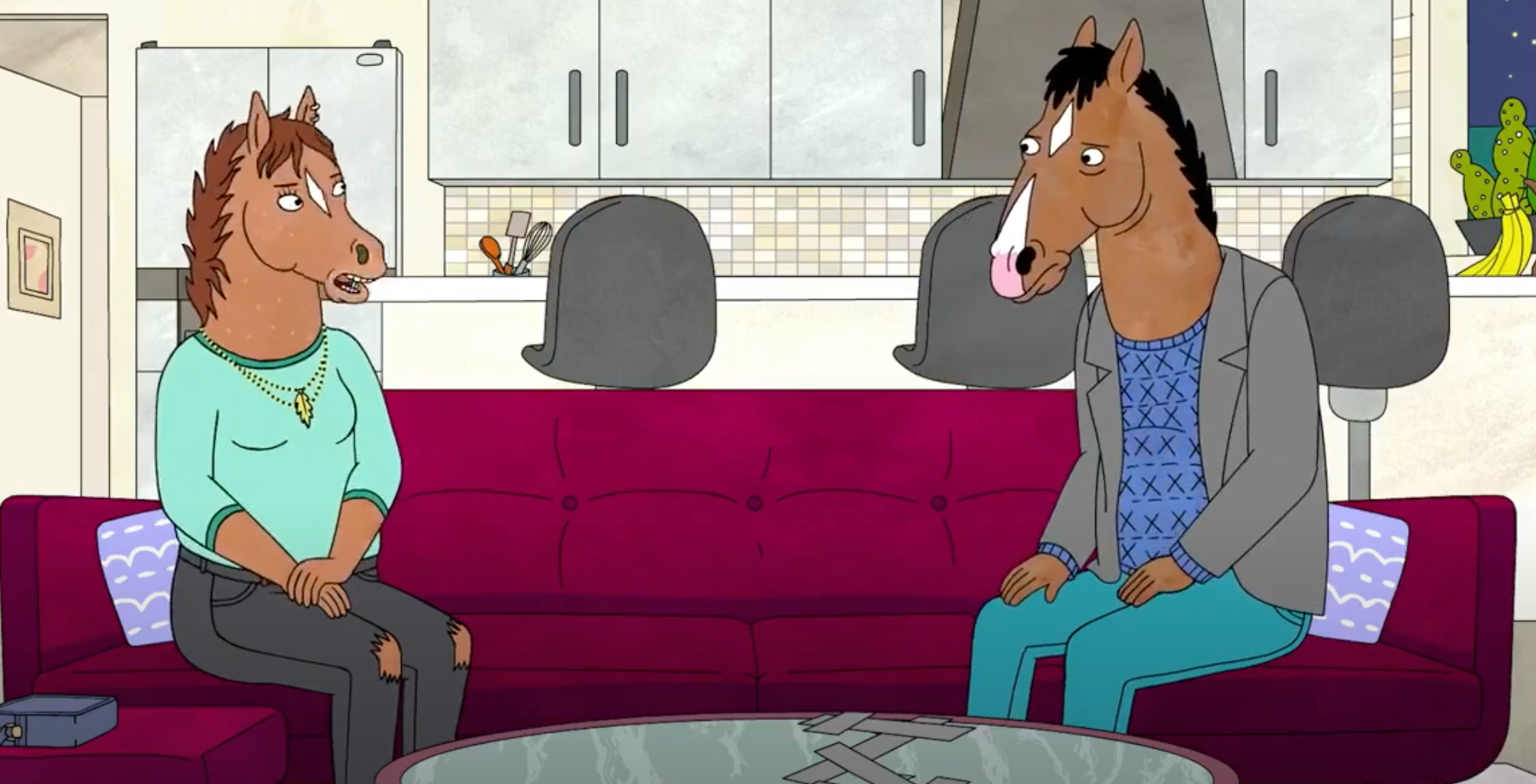 We're first introduced to Hollyhock in Season 3 as a young teen who's trying to find her father, who she believes is BoJack. They end up finding out from their mom that BoJack's dad had an affair with their maid, Henrietta Platchkey, who got pregnant with Hollyhock. BoJack and Hollyhock deal with the new set of information the best way they can and move forward as half-siblings. But then their relationship changes forever when Hollyhock goes to a party in New York in Season 6 and meets Peter (who we mentioned is connected to BoJack's past).
Article continues below advertisement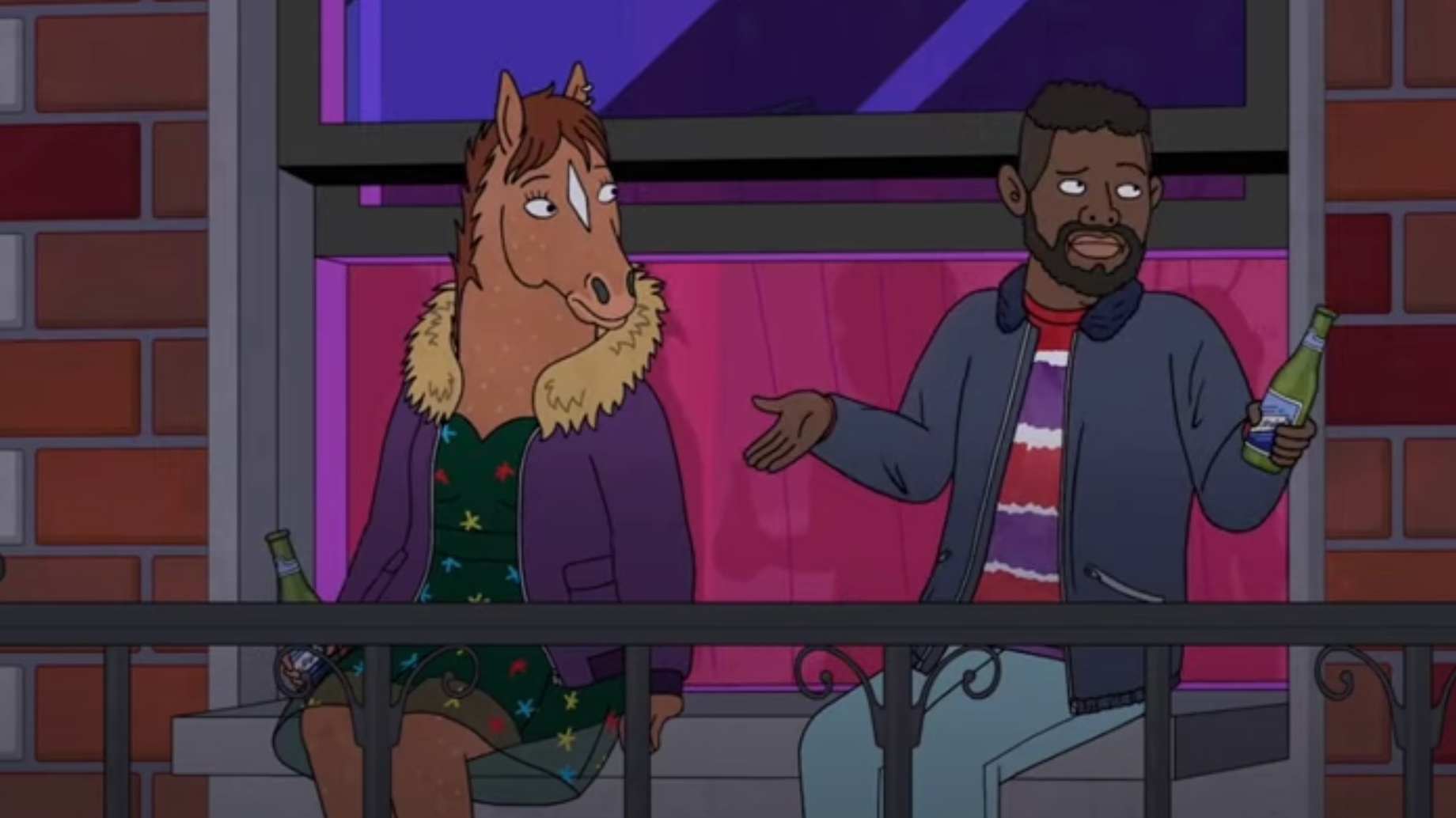 It's implied that Peter tells Hollyhock the truth about BoJack even though Peter is cut off before saying his exact name. He tells her about an adult man who went with Pete and his girlfriend and basically "forced" them all to drink. After Pete's girlfriend Maddie gets so drunk she passes out, the guy (BoJack) drops them all off at the ER and rushes off so he wouldn't get caught giving alcohol to minors.
"And the craziest thing of all? The guy, he's actually kind of famous. I've never heard of him, but it turns out he's kind of a movie star," Peter tells Hollyhock.
While many BoJack fans will forever be bitter that they never learned what Hollyhock's letter said, we can assume what Hollyhock was feeling and it's understandable why she'd want to cut her brother from her life. It's OK for protagonists to face accountability for their actions, and ultimately, BoJack got the ending he needed.