What Did Kaitlin Bennett Do? The Kent State "Gun Girl" Was Chased Off by Protesters
What did Kaitlin Bennett do? The Kent State "gun girl" recently made an appearance at Ohio University — but she was chased off by protesters.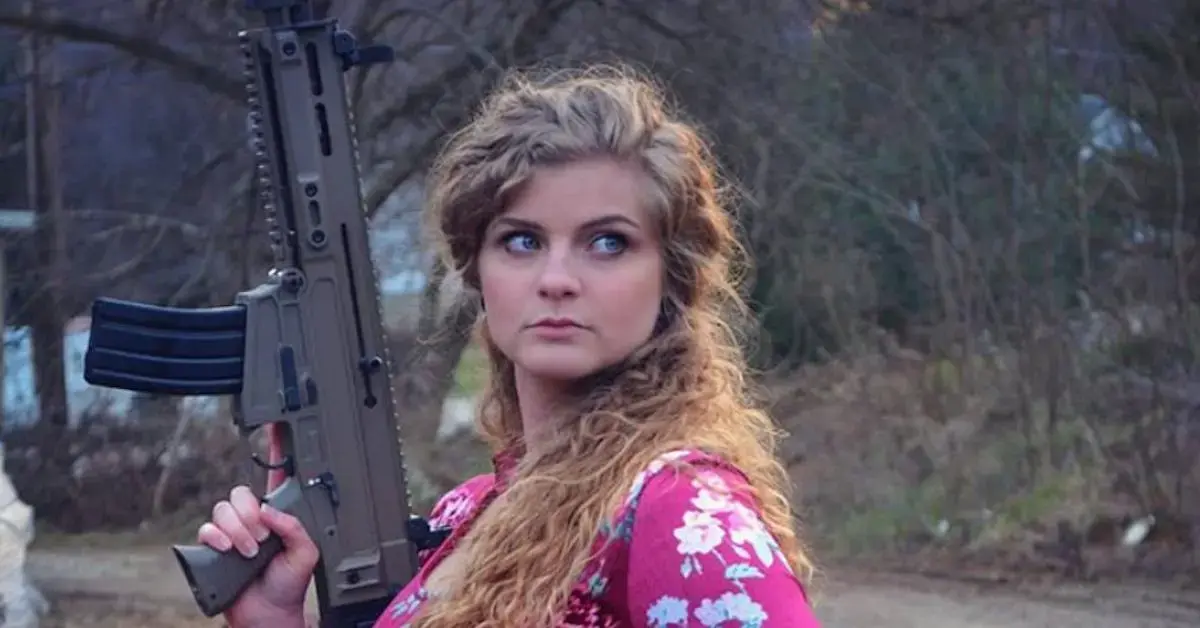 The name Kaitlin Bennett probably doesn't ring a bell to most people. But say "Kent State gun girl," and immediately emotions start running high. That's because this recent college graduate/gun rights advocate keeps making headlines — and not in a good way.
Article continues below advertisement
It all started in May 2018, when Kaitlin posted a photo of herself wearing a graduation gown while holding her cap — along with an AR-10 rifle slung over her shoulder. "Now that I graduated from @KentState, I can finally arm myself on campus," she wrote at the time. "I should have been able to do so as a student — especially since 4 unarmed students were shot and killed by the government on this campus. #CampusCarryNow."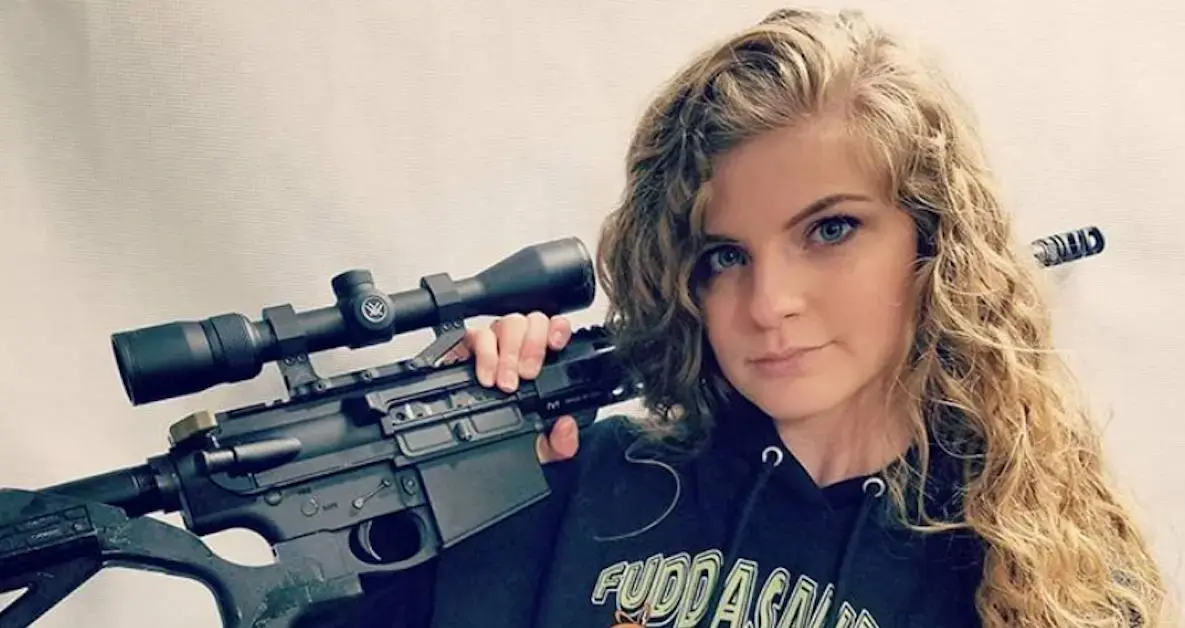 Article continues below advertisement
Yes, in this current climate of active shooters targeting college campuses, elementary schools, and everything in between, Kaitlin went there. It's no wonder her photo immediately went viral.
Article continues below advertisement
Following her viral infamy, it seems Kaitlin been chasing that same high ever since. That's because she's been traveling to different college campuses and acting as a field reporter of sorts. Kaitlin goes around asking students controversial questions about topics like trans rights, gun rights, women's rights, and more — but from the point of view of a conservative, gun rights activist attempting to make them look ridiculous.
Recently — in a video titled "College Students Have No Morals" — Kaitlin asked students if pads and tampons should be available in men's restrooms so "men with periods" can use them. When most people didn't see how this was a big deal in the slightest, however, it was actually closed-minded Kaitlin who wound up looking silly.
Article continues below advertisement
Kaitlin paid a visit to Ohio University on Presidents Day... and it didn't go well.
On Feb. 17, Kaitlin decided to visit Ohio University in Athens, Ohio, to ask students questions about Presidents Day. Except, the students of OU didn't take kindly to the Kent State gun girl showing up on their turf. And they had no problem letting Kaitlin know how they felt about her presence.
Article continues below advertisement
Kaitlin's unannounced visit prompted protesters to surround her, her bodyguard, and members of her activist website Liberty Hangout, The Athens News reported. "It seems like the most liberal college in Ohio is also the most intolerant, the most disgusting, and the most horrific when it comes to diversity of opinion, and that's what we're showing here today," Bennett said, according to the publication.
Article continues below advertisement
Over on Twitter, Kaitlin shared video footage from the inside of her vehicle as she was attempting to leave the campus. The vehicle was surrounded by jeering protesters — many of whom were flipping her the middle finger and shouting. Some even threw bottles of water at the open driver's window. (Which is a bit over the top, I'll give her that.)
"This is what happens when a Trump supporter goes to a college campus," she tweeted. "Leftists at @ohiou started a riot when @Joelpatrick1776 and I showed up, and the @oupolice let it happen. I think @realDonaldTrump should strip funding from universities like this that harbor terrorists."
Article continues below advertisement
Rumors recently swirled that Kaitlin pooped her pants.
If you look up "Kaitlin Bennett" on Google Trends, you'll see one of the most-searched topics attached to Kaitlin's name is whether or not she pooped her pants. (Yes, really.) This stems back to February 2019, when an article on Barstool Sports reported that she crapped herself while at a college party. Although the "proof" surrounding this rumor is iffy at best, it has stuck — like s--t to a blanket, if you will.
Article continues below advertisement
During another one of her random college campus interviews, one guy even directly confronted her about the reported pooping incident. "Your name's Kaitlin Bennett, right?" a student named Mustafa asked. "I think there's one really important question and it's: Did you sh-t yourself at a frat party?"
Kaitlin, who was obviously caught off-guard replied with, "Why are you talking about that when we're talking about ..." before trailing off and walking away.
As you can see, the answer to "what did Kaitlin Bennett do?" is multi-faceted. Sure, it started with her suggesting that students should be allowed to open-carry assault rifles on college campuses. But Kaitlin's ongoing interviews at universities have only managed to keep her on people's s--- lists.
As for the possibility that she pooped herself? Although there is no "solid" evidence (see what I did, there?), her haters have more than gladly perpetuated the rumor. And it isn't hard to see why.