What Did Peter Hunziker Say That Got Him Fired From 'Below Deck'?
Bravo announced its decision to fire another reality TV star, this time from 'Below Deck Mediterranean', but what did Peter Hunziker say to cause it?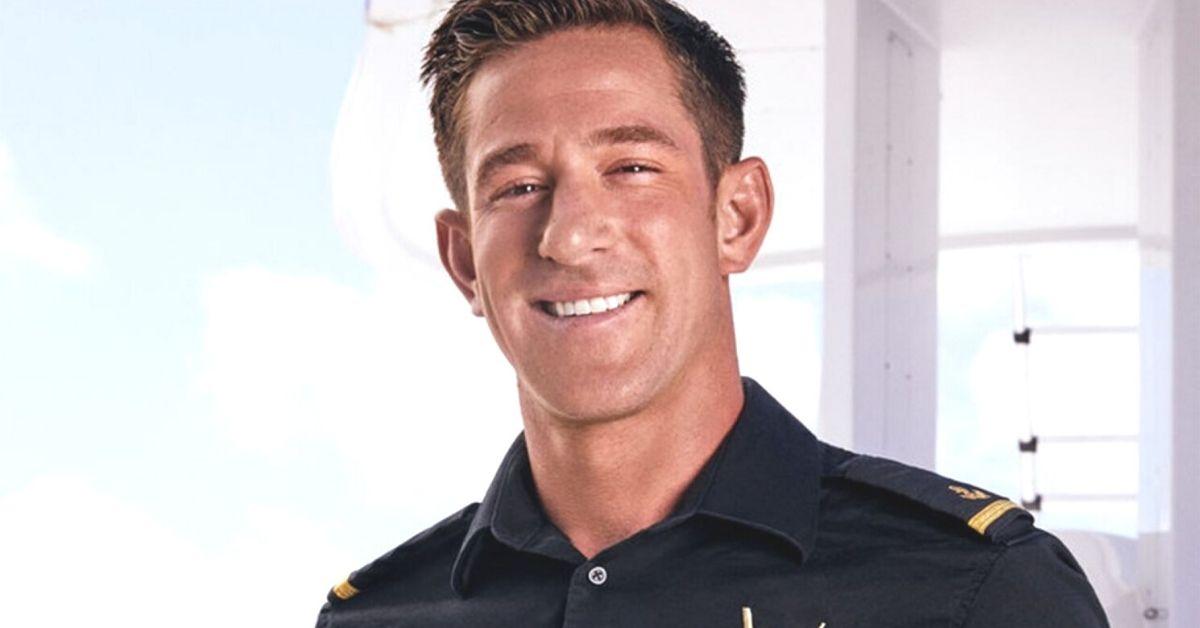 Another Bravo celebrity is being called out over statements they made that show their true colors. Peter Hunziker is the latest reality TV celebrity to be fired over posting remarks that were both sexist and racist.
Article continues below advertisement
Not only has he been fired from Below Deck Mediterranean, he's being edited out as much as possible in the season that is currently airing. So, what did Peter Hunziker say that put him in this position?
Peter Hunziker has been fired from 'Below Deck'.
On June 17, Bravo announced they were firing Peter Hunziker from Below Deck, effectively immediately. In a post on Instagram, the company wrote, "Peter Hunziker of Below Deck Mediterranean has been terminated for his racist post," the network announced. "Bravo and 51 Minds are editing the show to minimize his appearance for subsequent episodes."
Article continues below advertisement
The deckhand appeared in three episodes, so far, of Season 5, which premiered earlier this month. The show is currently in post-production, so edits will be made moving forward to ensure Peter's presence is as limited as possible.
Article continues below advertisement
What did Peter Hunziker say that got him fired?
According to DailyMail, Peter posted an Instagram Story that was brought to the attention of Bravo and it resulted in his termination. DailyMail says the post in question "appeared to be a reposted meme that depicted shocking racist and degrading sexual imagery that showed a naked Black woman in shackles."
Beyond that description, the network nor the media company shared further details about the post in question. The site also says that the reality TV deckhand was on thin ice after referring to Malia White, his boss, as a "sweetheart" or "sweetie" in a recent episode, which Captain Sandy reprimanded him for during the show.
Article continues below advertisement
Peter Hunziker is one of many reality TV stars fired lately.
At the time of this post, Peter hasn't made a statement on his firing or the racist and sexist post in question. However, his firing comes on the heels of several other Bravo reality TV stars – including Stassi Schroeder, Max Boyens, Kristen Doute, and Brett Caprioni — being let go for racially-charged comments that have surfaced.
Article continues below advertisement
MTV has also recently cut ties with several members of their reality shows, including Dee Nguyen, Alex Kompothecras, and Taylor Selfridge, after similar comments came to light.
Article continues below advertisement
Fans seem to support Bravo firing Peter Hunziker.
In the comment section of the post made by Bravo on Instagram, the network has received hundreds of comments commending the network for taking swift action.
"Why does this not surprise me? 3 episodes in and the guy creeped me out with the way he talked about women," one person commented.
"@maliakpwhite so proud of you for sticking up for yourself against his sexist comments!" another commenter said. "For you and for all women! @hannahferrier234 we love to see two women in charge of the deck and interior. Can't wait to see you two boss it up some more this season."
Article continues below advertisement
Several other comments are calling on Bravo to take a closer look at Jax Taylor, with one person writing, "What about JAX TAYLOR?!?! He's the worst one on your network and you keep standing by him and Brittany WHY?"
The current season of Below Deck Mediterranean takes place in Spain and airs weekly on Bravo on Mondays at 9 p.m. ET.
If you are looking for ways to donate your time or money to Black Lives Matter and other antiracist organizations, we have created a list of resources to get you started.