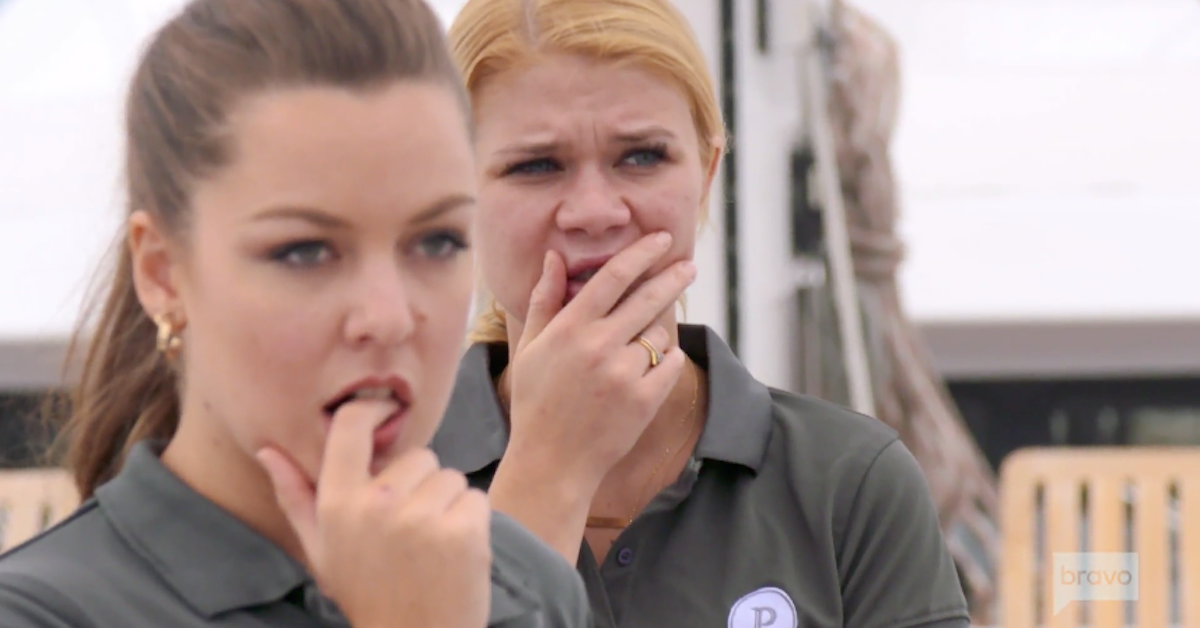 Here's Everything You Need to Know About the New 'Below Deck Sailing' Series
With the roaring success of Bravo's 'Below Deck' and 'Below Deck Mediterranean', it was only a matter of time until the franchise took their show sailing. Keep reading for what you need to know about 'Below Deck Sailing Yacht's cast, details about the show, and when it will be released.
Bravo is set to release a new iteration of its beloved Below Deck franchise called Below Deck Sailing Yacht, and if you thought things in the Med and Caribbean were crazy, just wait until you see this.
Article continues below advertisement
In their free time, the crew also mingle with each other, which usually ends with intense workplace romances and drama — not too hard to achieve when you're stuck with the same handful of people for weeks in a very confined space.
Below Deck Sailing Yacht will follow a crew of hot 20-30-somethings (including some familiar faces), but this time, on a 180-foot sailing yacht called the Parsifal III, as it makes its way around Corfu, Greece.
The difference between a sailing yacht and the motorized vessels we've seen on Below Deck is that sailing yachts offer more adventure and challenges. Essentially, to navigate the high winds and ever-tilting boat, the crew must have more technical sailing training than some of the greener members of the exterior crews we're used to seeing.
Article continues below advertisement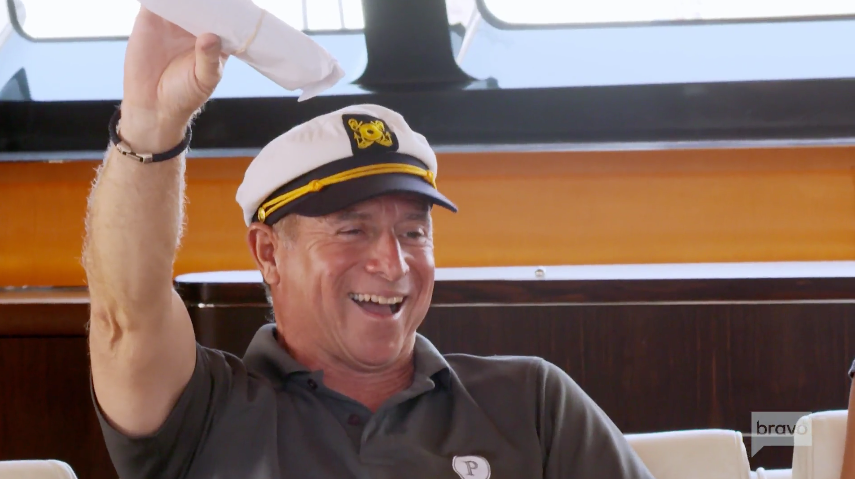 Meet the cast of Below Deck Sailing Yacht — and follow them on Instagram!
As with the original Below Deck, the Parsifal III will retain some of its existing crew members (which is how Captain Lee got his start on the show). After all, someone needs to know what they're doing!
Article continues below advertisement
That includes Captain Glen Shephard (@bigsailboats), who's been the captain of Parsifal III for the past 10 years, where he's hosted hundreds of guests. While he might have seen a lot in the open seas, we're sure Below Deck will throw some curveballs his way.
First mate Paget Berry (@pagetberry) and his girlfriend, deckhand Ciara Duggan (@liveandsetsail) are also alums of the sailing yacht, and even though they've worked together and with Captain Glen for a while, it looks like their relationship might get in the way of their professionalism this season aboard the Parsifal.
Article continues below advertisement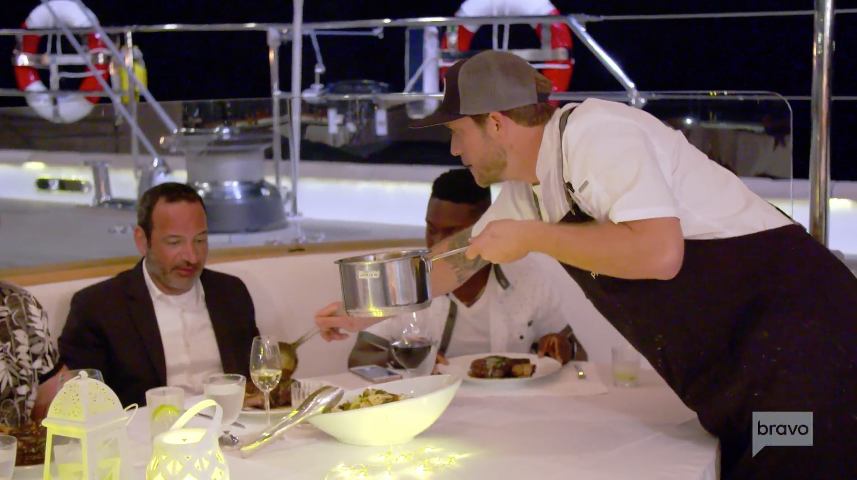 These three mainstays will be joined by Chef Adam Glick (@chefadamglick), who fans will remember from two seasons on Below Deck Med and surely can't wait to see in the galley once again.
The chief stew (AKA the Kate Chastain) of the season is Jenna MacGillivray (@jennathemac), who traded in her traditional job and the house she bought for a life on the seas. "A boat to me is a small little universe that often feels independent from the rest of the world," she writes on her blog.
Article continues below advertisement
To round out the interior team are second stew and "amateur cheese enthusiast" Madison Stalker (@themadstalker), and third stew Georgia Grobler (@07georgiarose), who moonlights as a singer-songwriter.
Oh, and there's one more deckhand on the exterior: Parker McCown (@parkerzelter), who we hope will respect the ranks and follow experienced deckhand Ciara's lead. However, given the abundance of sexism in the industry, we wouldn't be surprised if he doesn't.
And finally, there is a new position we haven't seen on Below Deck before, that of chief engineer, held by Byron Hissey (@byronhissey) who, per his Instagram bio, "fix[es] things on yachts."
While there's always an engineer on board Below Deck vessels, theirs isn't a position we usually see on camera, so we're excited to learn more about the job and about how Byron mingles with the rest of the crew.
Article continues below advertisement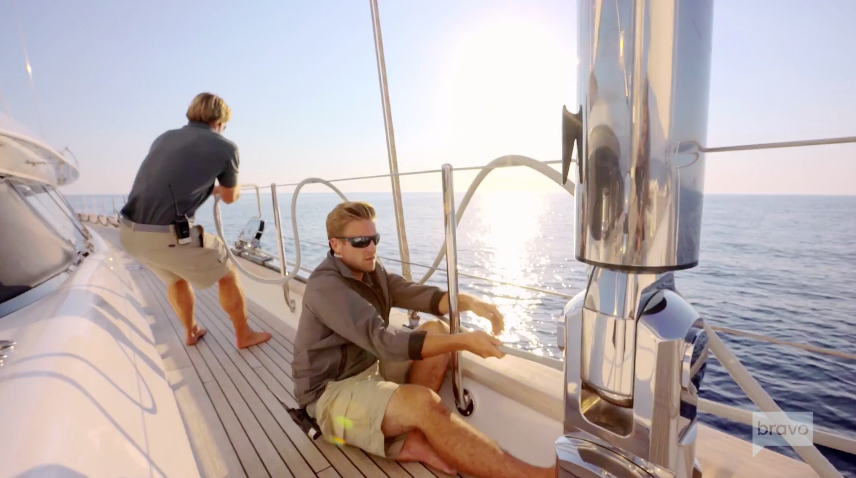 While Season 7 of Below Deck is still underway in Thailand, Below Deck Sailing Yacht promises to a lot more exciting, according to trailers. One notable moment that still has us scratching our heads is when deckhand Parker asks first mate Paget whether he thinks "it's funny that I'm still breastfed by my mother." What?!
Be sure to catch the rest of Season 7 of Below Deck, which airs Monday nights on Bravo at 9 p.m., and tune into this new season of Below Deck Sailing Yacht when it premieres, February 3 at the same time.