Captain Lee and Kate Chastain Call Brandy the "Worst-Behaved" Guest They've Ever Had
Here's what you need to know about Brandy, 'Below Deck's very drunk and raucous charter guest in Thailand. Keep reading for more.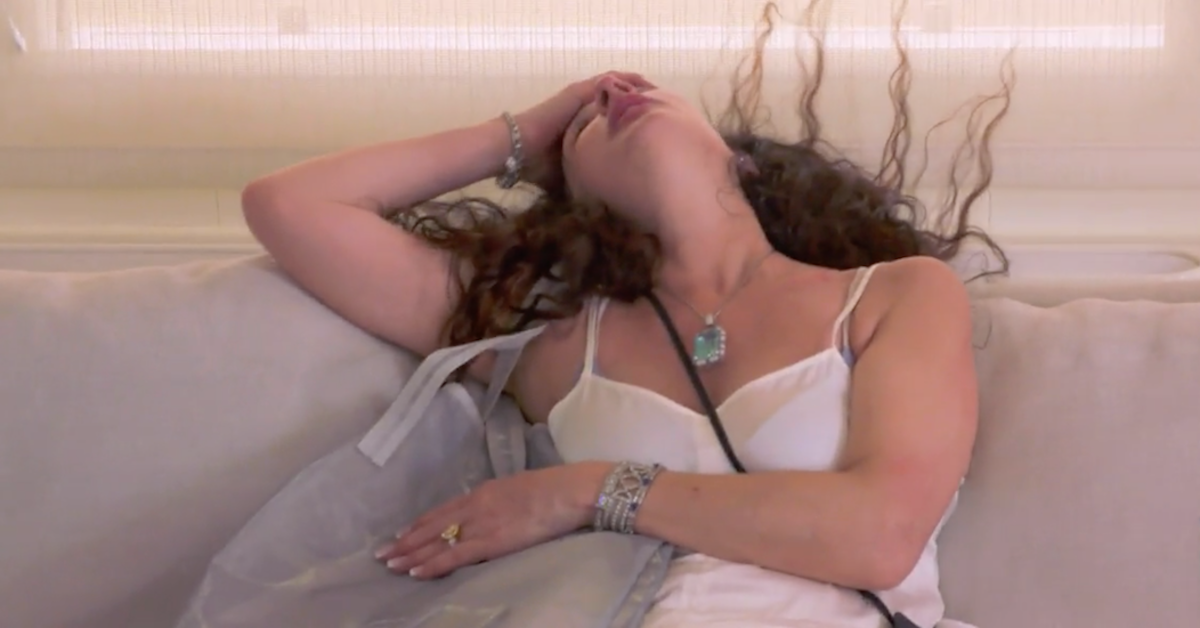 As a huge fan of Below Deck, I have to admit that the most memorable moments of last year's Season 6 were one, Ashton's catastrophic man-overboard moment, and two, the charter guests who refused Chef Adrian's dinner one night because "chicken is for poor people."
Article continues below advertisement
Brace yourselves, fellow viewers, because those very same charter guests are back again this season. And this time, they're taking Thailand by storm. But this time, primaries Helen Hoey and Richard Fiore are taking a backseat to leave centerstage for the friends they've invited with them, most memorably drunk Brandy.
It's been teased from the start of the season that we'd get an intimate look at one of the most raucous guests in the history of Below Deck. Keep reading for everything you need to know about Brandy, Below Deck's very wasted charter guest.
Article continues below advertisement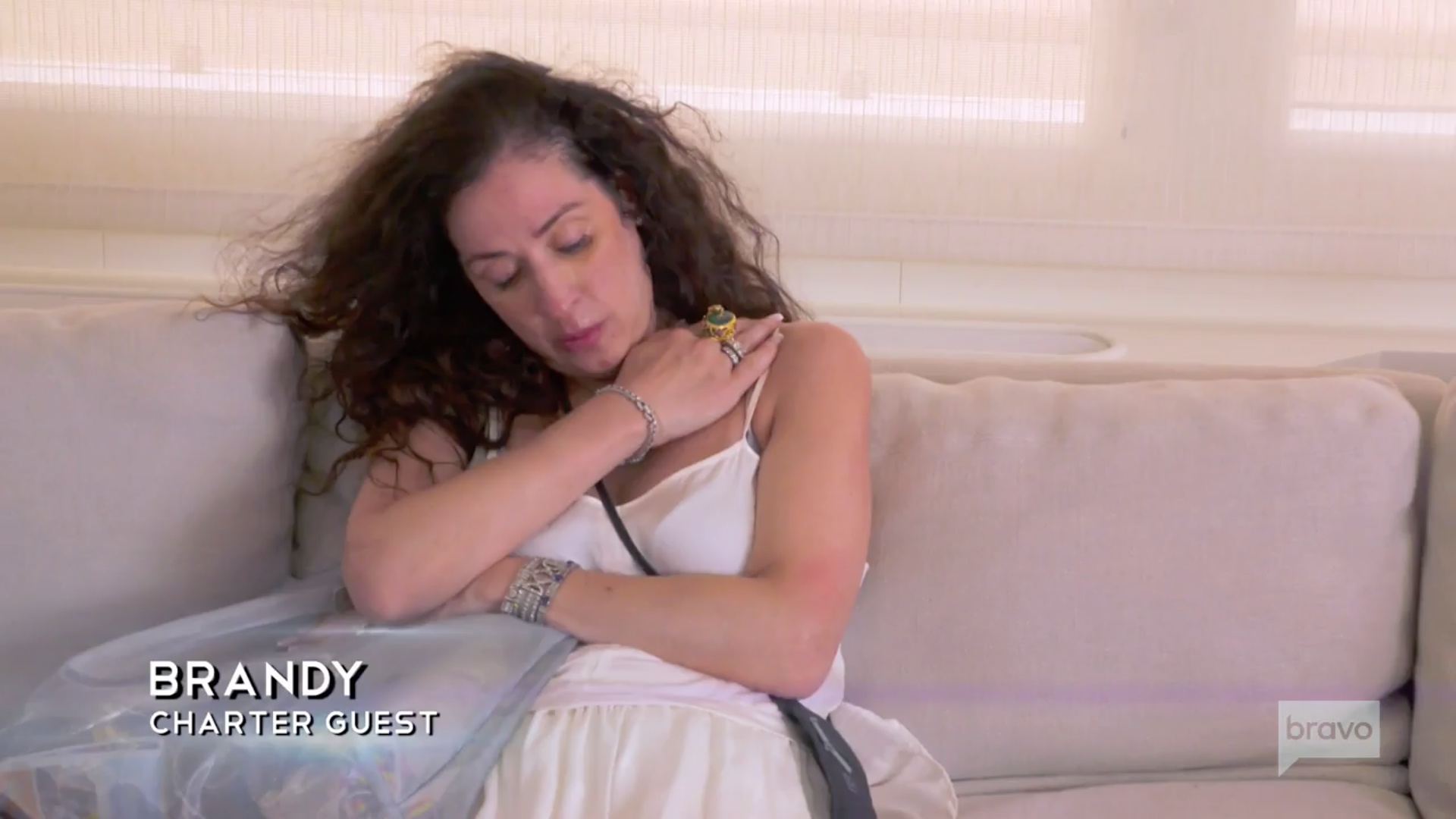 Captain Lee and Kate Chastain agree Brandy is the worst guest they've ever had on Below Deck.
Seasoned yachties Captain Lee and chief stew Kate Chastain are no strangers to messy guests. After all, the very first Below Deck season saw Captain Lee kick off some partying charter guests for bringing a white powdery substance aboard his yacht.
Article continues below advertisement
But when the two were asked what the absolute worst behavior they've ever witnessed on board from one of their charter guests, they answered without hesitation. "Brandy, in a word," Captain Lee responded without missing a beat.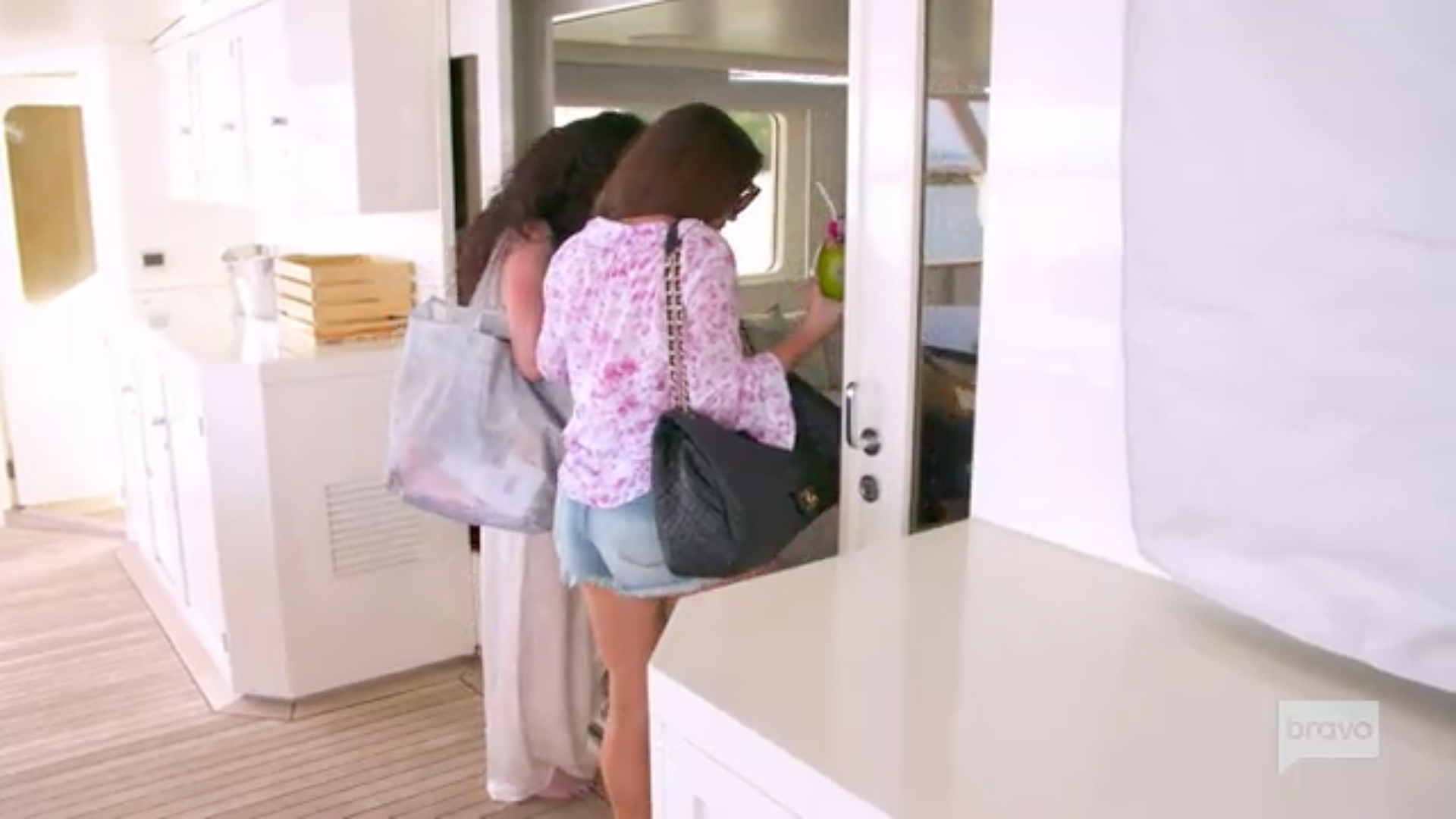 Article continues below advertisement
"Oh Brandy," adds Kate. "Strap your ass in!" "We had to strap her ass in!" Lee emphasizes. Because while it's not at all uncommon for guests to get drunk, if a little messily plastered once they're on the yacht, Below Deck has never quite seen such a drunk entrance before the charter has even commenced.
"I'm not sure what they were being served wherever they were before this, but I think that Brandy had a lot of them," Kate says in a confessional as the guests are getting settled. "I've had guests pass out before but never in the first hour of being on the yacht," she adds. "You didn't even get the whole boat tour!"
Article continues below advertisement
According to Kate, the alcohol in Thailand is "different."
Following Valor's first charter, the crew went out together, as is customary on the show. And the following morning, the entire team was hurting from hangovers, having consumed way too much alcohol the night before.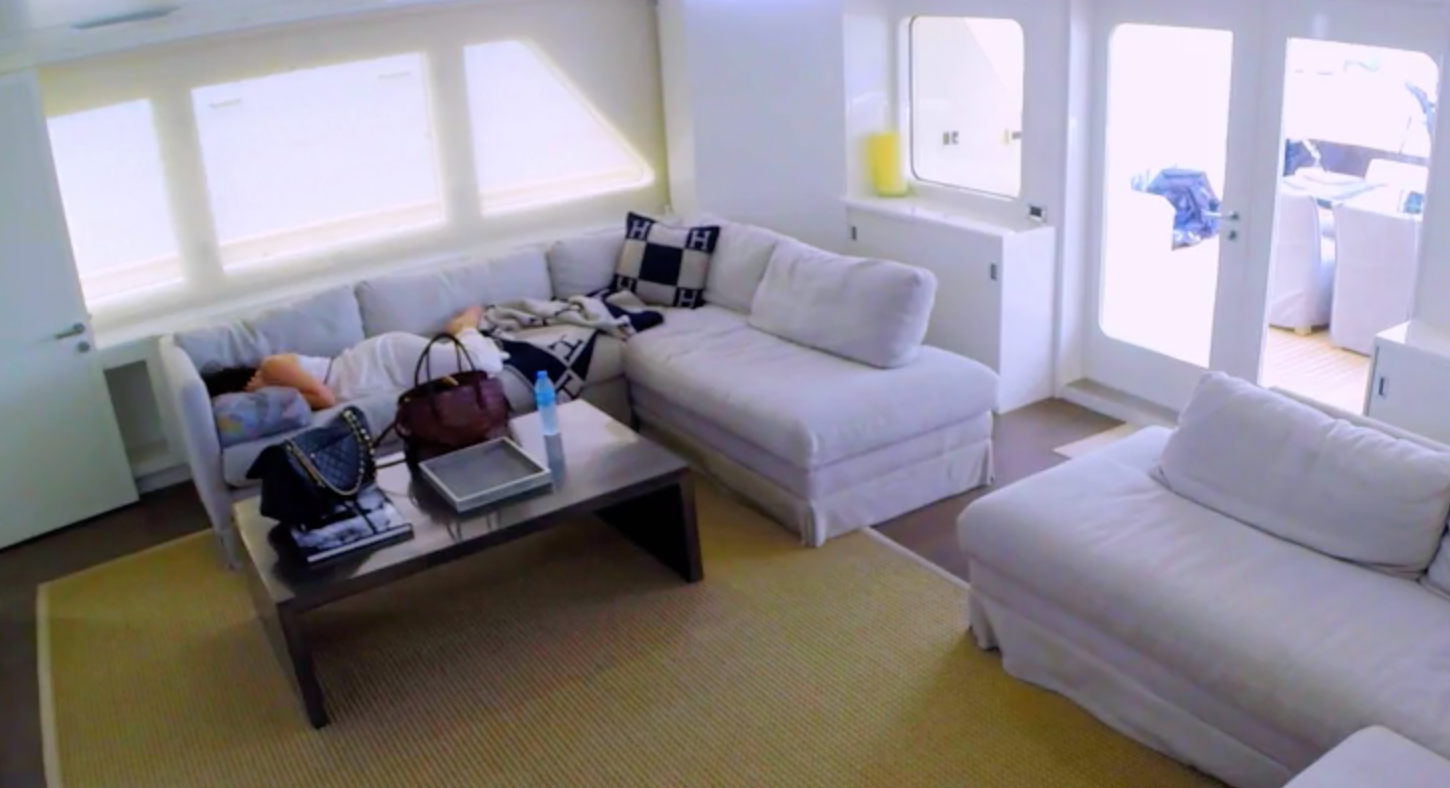 Article continues below advertisement
"The vodka in Thailand is different," laments Kate, who says she hasn't been that hungover in years. Perhaps the increased potency of the alcohol, in addition to the scalding heat of Thailand, is what contributed to Brandy's alcoholic demise. "That Brandy girl is a mess, who invited her on the party?" one of her fellow charter guests asks.
"What is your problem, Brandy?," another friend of hers asks. "Why are you stumbling? Don't fall in the ocean, Brandy," a different friend adds. Another guest even goes on to describe her as "a total wasteoid." That is before they come to her rescue and try to get Brandy medical attention.
Article continues below advertisement
In clips ahead of Episode 3, we see Brandy looking extremely ill, escorted off a beach by a medical team. "She needs medical attention and she needs it fast," Captain Lee adds in a concerning tone. Here's hoping she was just drunk and dehydrated, and that whatever medical emergency she experienced wasn't anything more.
See what happens to Brandy and whether the rest of her charter guests come across any chicken when Below Deck airs Mondays at 9 p.m. on Bravo.