Ashley Brinton Is the Most Entertaining Charter Guest on This Season of 'Below Deck Med'
Here's what you need to know about Ashley Brinton from 'Below Deck Med,' the rapper who shot her music video on The Sirocco.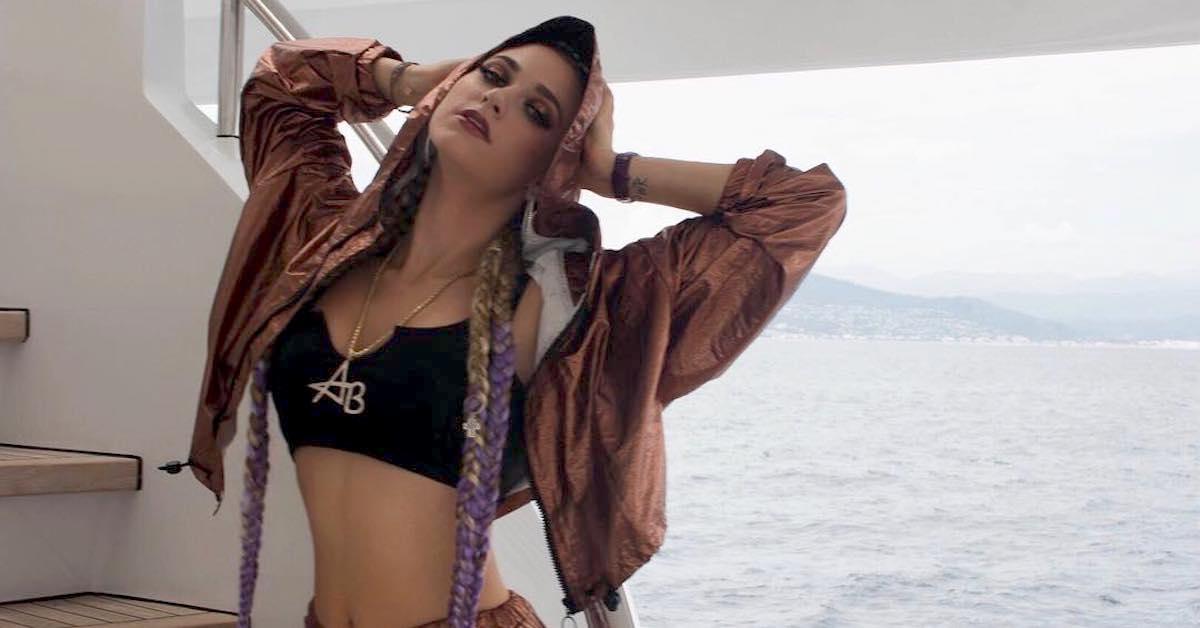 Article continues below advertisement
But every so often — remember the "Chicken is what poor people eat" lady from last season of Below Deck? — a guest comes aboard that is even more fascinating to watch than the yacht crew.
This season, it's Ashley Brinton, whom we meet when she's filming a music video on the French Riviera. Here's everything you need to know about the Below Deck Med singer/rapper, and how to watch the music video we saw in the making.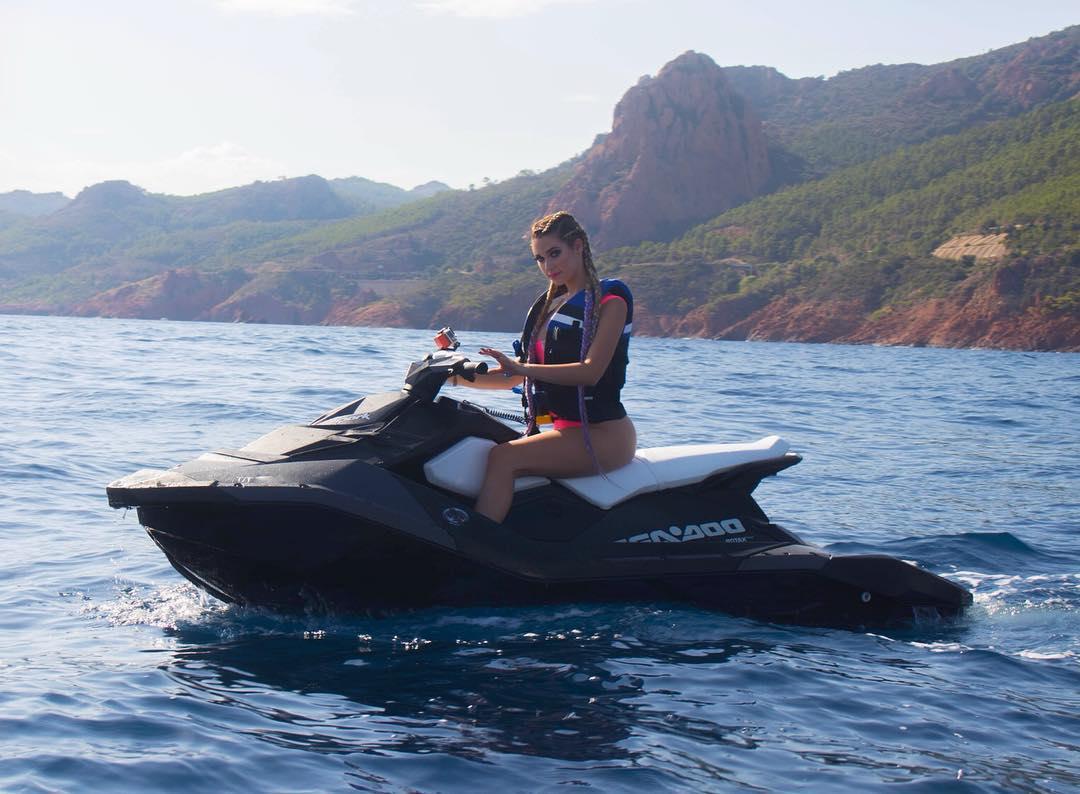 Article continues below advertisement
18-year-old Ashley Brinton from Below Deck Med is an emerging rapper to look out for.
Before making her way onto Bravo's Sirocco charter, Ashley had been performing music since she was 7 years old. Her 2018 single "Trouble" charted at No. 34 on the Billboard dance charts, which led the singer to reveal a whole new side of herself when she released her following dance bop, "Say the Word."
Now, with the help of her Grammy-award-winning producer Cory Rooney (of Jennifer Lopez, Beyoncé, and Mariah Carey fame), she's evolving from her "teen-geared hits," per her website. "When I was younger, I was writing songs where I didn't know who I was, so that reflected on my music," she says on her site.
Article continues below advertisement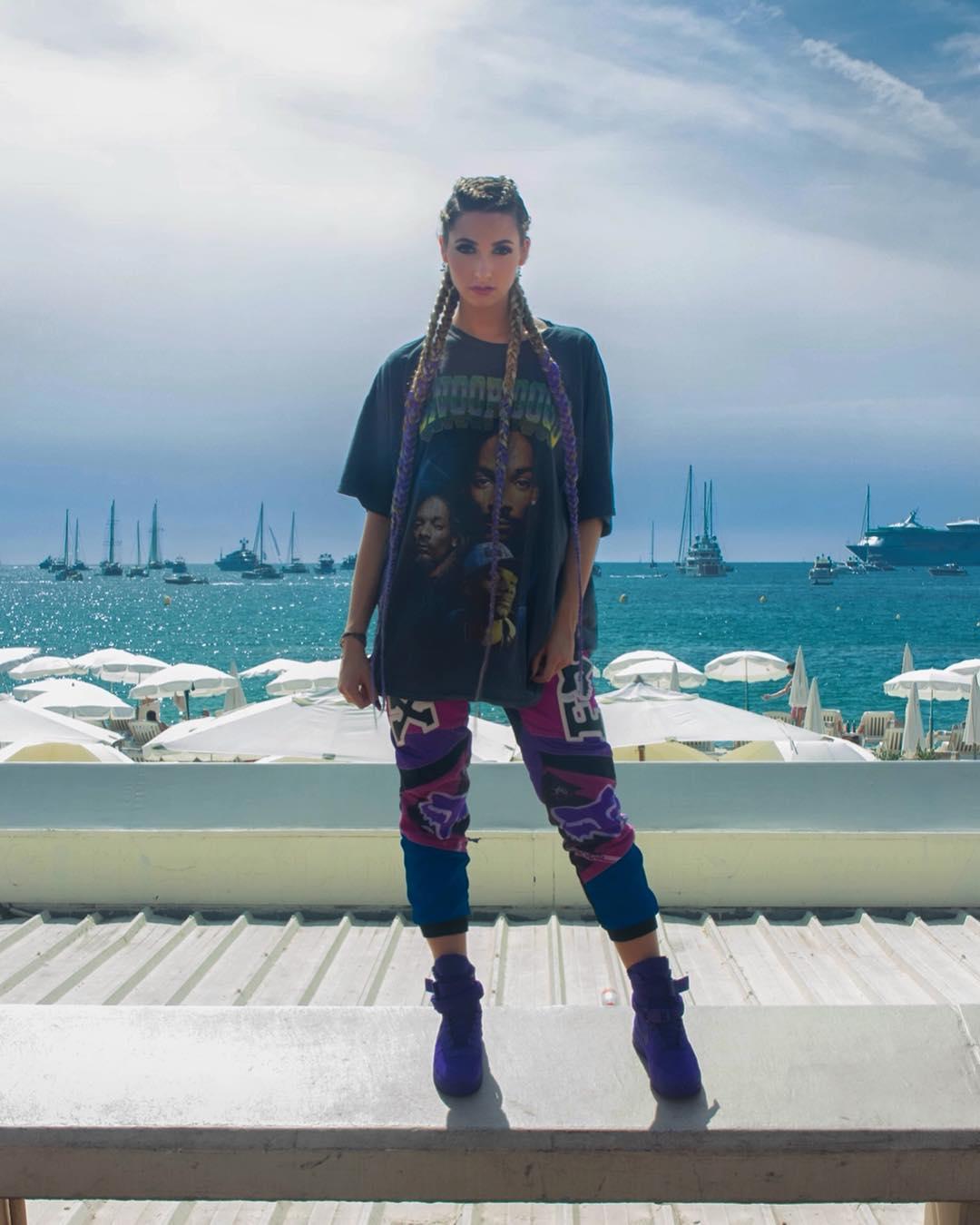 "I knew that I love writing about relationships, but [now] I know that I'm happy being strong and independent and I know now that I don't need to rely on anyone else except for myself," she said.
Well, she might need to rely a bit on her large family, including her parents and brother, whom she brought along with her on the yacht.
Article continues below advertisement
Oh, and also the entire crew who helped her with the shooting, lighting and props, by which we mean all the jet skis, slides, and miscellaneous "toys" the bosuns had to mount and dismount throughout the charter.
Article continues below advertisement
Ashley reveals her favorite Below Deck Med crew members.
"This was one of the craziest experiences ever," Ashley said in an interview with Celeb Secrets. "Literally all hands were on deck to accomplish this music video. I felt so blessed that the crew were so enthusiastic to take part in this and get involved. Everyone put in their 100% and I am humbled to have had this experience!"
As for whether the young pop star had any favorites among the standout yacht crew of Below Deck Med, she did reveal that she keeps in touch with Hannah, Aesha, and Anastasia. "All of the crew was amazing," she said. "Hannah and Aesha were super helpful. Love them."
Article continues below advertisement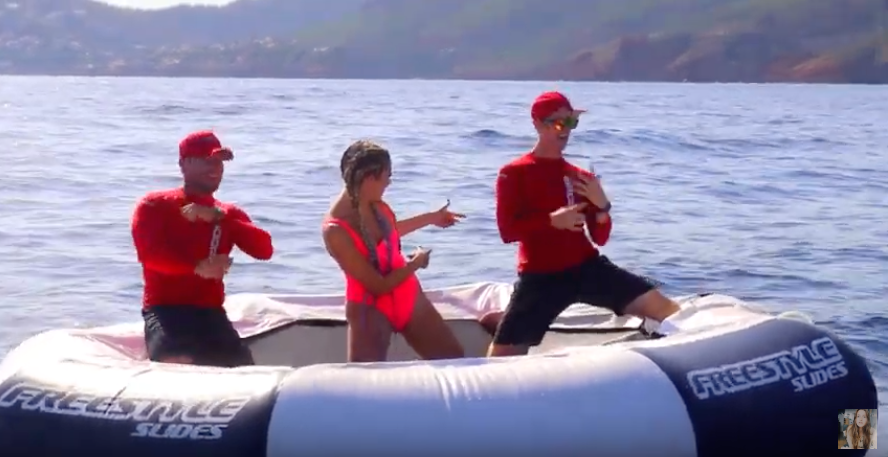 "All of the guys were so good with all the toys we filmed with and jumping through hoops for me. Joao and Collin, super cool and helpful. Jack was super cool but not as hard of a worker," she dished. "Poor Jack wasn't happy about putting up and taking down the slide," she added.
Article continues below advertisement
Watch the fruit of Ashley (and the Sirocco crew's) labor in her new video, "Good Mawnin.'"
Ashley's YouTube page is one you're going to want to follow, if just for this behind-the-scenes video of her Below Deck Med episode, shot from her own perspective. "[Good Mawnin'] is a really chill song that's kind of a new vibe for me so I'm excited to release it," she said to Celeb Secrets.
You can watch the video above, and enjoy seeing all the recognizable props and locations from Below Deck's Sirocco. "In the water doing 90 like a speedboat," the young star captioned some shots she took on the yacht while filming back in September.
Don't miss Ashley's episode of Below Deck Med at 9 p.m. on Bravo.