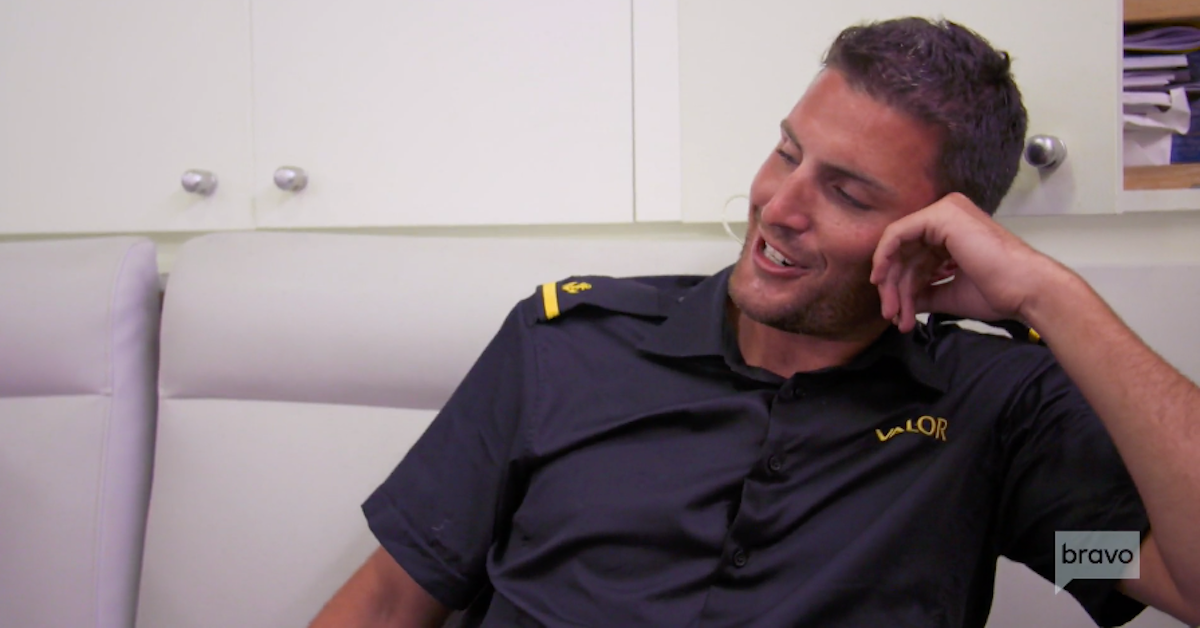 Meet 'Below Deck's Newest Long Island Heartthrob
Article continues below advertisement
"The stereotype for Long Island everyone knows is a FLID," Tanner explains within the first moments we meet him. A FLID is a "f---ing Long Island douchebag," but that's not the only acronym Tanner uses to describe himself. "My motto is GVO: Good Vibes Only," he says.
"Yachting 100 percent has been the best job I've ever had," says Tanner from Below Deck.
New York-born Tanner is now based in Fort Lauderdale (like Med's bosun Joao) and couldn't be happier as a deckhand. "Yachting 100 percent has been the best job I've ever had," says the deckhand, who graduated college with a degree in business.
Article continues below advertisement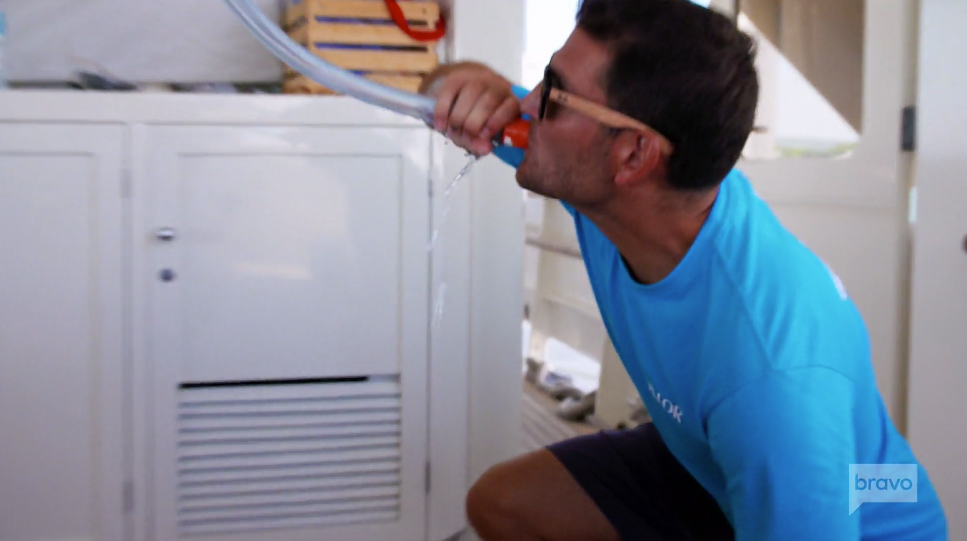 "I wish I didn't go to college and got right into it immediately," he adds, "especially when I look down and I'm barefoot." Like the rest of his highly educated crew — many of whom have gone to school for law and business — Tanner felt his calling and dropped everything for life on the open seas.
Article continues below advertisement
Tanner comes from a big family and loves to travel with his adorable dog.
Tanner seems to be close to his family, from the looks of his Instagram page, where he frequently shares pictures with his three siblings and their kids, his nieces and nephews. "Crazy Uncle T," he calls himself. "I have so much love for this family and couldn't be happier with the newest addition," he says of his niece Penelope.
Article continues below advertisement
But on a more urgent level, we need to call everyone's attention to Tanner's adorable German Shepard-Husky mix, Tito. Tanner's Bravo profile mentions that he once took a year off from yachting to travel the U.S. in a van with Tito.
More recently, he took to his Instagram page to wish Tito a happy sixth birthday — and we recommend following the deckhand on social to get a good look at all of his incredible Tito content.
Article continues below advertisement
Tanner's got the hots for Kate.
Head Stew Kate Chastain seems taken aback from the get-go by all the good-looking males on her crew, and even goes so far as hilariously saying that the guys are so hot, they make Ashton look practically average — which was not the case last season, when he was stealing hearts left and right.
But as far as Tanner's concerned, his preference with the ladies is to "lean toward older women," and he's got a big crush on head stew Kate Chastain.
[Editor's note: We find the need to clarify here that Kate isn't old at all! She's only three years older than Med's head stew, Hannah Ferrier, and is about 36.]
"I wanna hook up with Kate," he says, "I just think she's sexy as f--k. Kate has caught my eye 100 percent. She's beautiful, smart, funny."
The oldest woman he's ever hooked up with was 58, he adds. "I was playing darts, one thing led to another," he says with a smirk.
Don't miss Below Deck on Bravo, Mondays at 9 p.m.