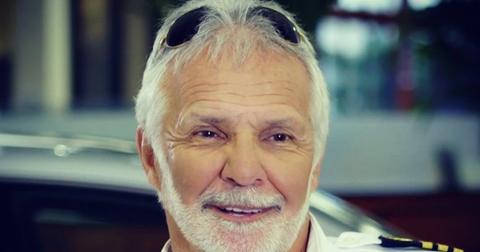 Captain Lee May Be Hard on the 'Below Deck' Staff but He's a Total Softie With His Wife
By Shannon Raphael

Updated
Most Below Deck crew members are single because the weeks and months spent on the boat put a huge strain on relationships. On almost every season of the show, we've seen the demise of long-distance relationships as the crew grows closer together and they start to get more flirtatious with one another. But, there is one relationship that has lasted through all seven seasons of the hit Bravo show: Captain Lee's.
Captain Lee Rosbach has spoken about his love for wife Mary Anne since the show began, and we finally got to meet her on Season 5 of the show. The couple truly has a special connection, and they've been married for more than 40 years.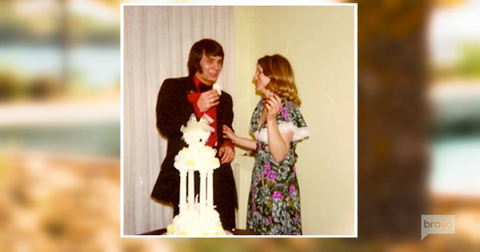 Who is Captain Lee's wife Mary Anne?
Captain Lee's wife was somewhat of a mystery during the first few seasons of Below Deck, but during Season 5, she finally made a visit to Valor during one of the days between charters. The reunion of the high school sweethearts was tender, and Mary Anne even wore a jacket with a photo of the two on it from years before. While eating dinner with the crew, the couple was asked about how they first met.
"My girlfriends all knew him. We all went out one night and I met Lee and he doesn't even remember meeting me," Mary Anne said as she laughed.  "I made such a good impression."
"He was playing it cool," Chief Stewardess Kate Chastain said.
"How can you hold me responsible for something I don't remember?" Captain Lee asked. "That's not fair."
Mary Anne said that the stars aligned during their next meeting.
"And then we met again about maybe a month later and then he loved me," Mary Anne said.
"After the second time, that was it," Captain Lee confirmed.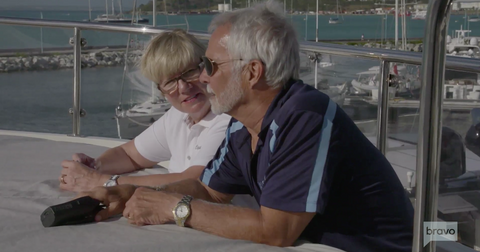 In his interview confessional, Captain Lee said that Mary Anne was his best friend. The pair celebrated their 44th wedding anniversary in September. 
"After putting up with me and five kids, she has the patience of a saint. I happen to be one of those  guys that got to marry their best friend."
Captain Lee's family life outside of Below Deck.
When Captain Lee isn't sailing around the world on a mega-yacht, he's spending time with Mary Anne and his family in Florida. But, Captain Lee wasn't always the "stud of the seas" that we know him as today. Before being a captain, Lee owned several restaurants and didn't realize his dreams of operating a boat until he was in his mid thirties. Mary Anne, being the amazing wife that she is, supported Lee while he figured out his passion.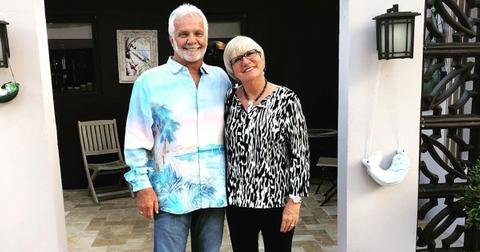 The two are also parents to four sons and a daughter, and they also have several grandkids. Their son, Sean, has followed somewhat in his dad's footsteps, as he's the chef on a yacht (an idea for Below Deck Season 8, perhaps?).
Tragically, Captain Lee and Mary Anne's youngest son, Josh, passed away in July at the age of 42 after he overdosed in his Florida residence. Lee has been open about Josh's struggles with addiction in the months since he passed.  
Lee has also shared that he and Mary Anne are still struggling to cope with Josh's death, and that time hasn't helped heal the loss. He said that he's hoping to raise awareness about the opioid crisis with his public platform. Out hearts go out to Captain Lee and Mary Anne. 
Below Deck airs on Mondays at 9 p.m. on Bravo.