Meet Mary Anne Rosbach, Captain Lee's Other Half
Most Below Deck crew members are single because the weeks and months spent on the boat put a huge strain on relationships. But, there is one relationship that has lasted through all seven seasons of the hit Bravo show: Captain Lee's.
Article continues below advertisement
So, who is Captain Lee's wife, Mary Anne? Here's what you need to know about how the adorable pair met, how they make the distance work, and how they're coping after the massive loss they experienced.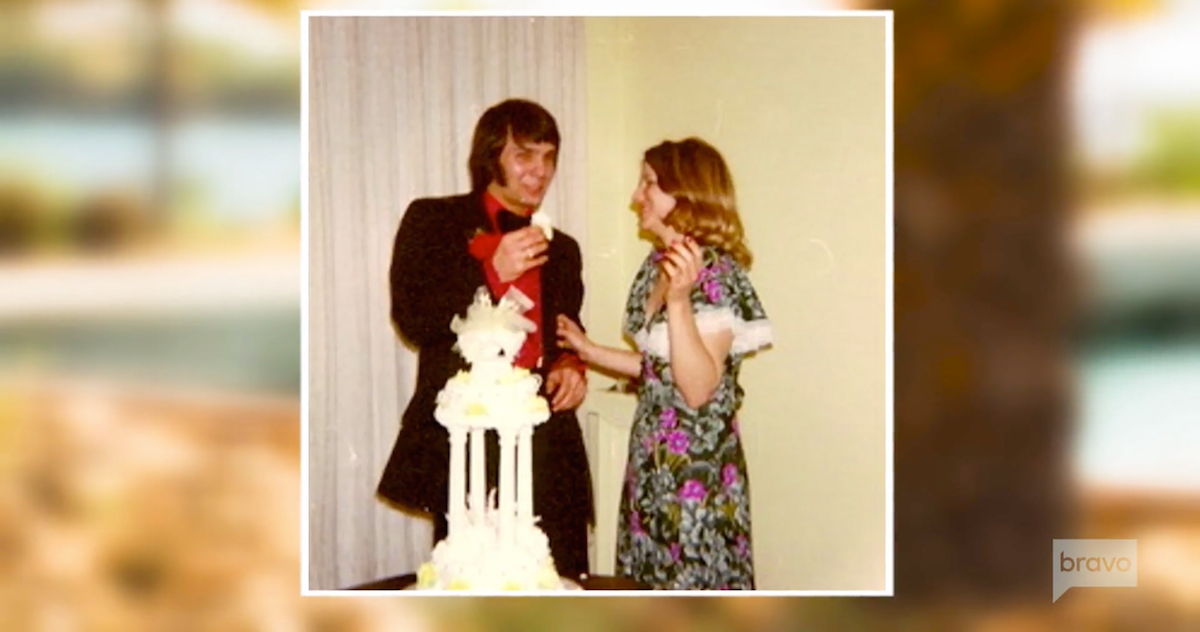 Article continues below advertisement
Who is Captain Lee's wife, Mary Anne?
Captain Lee's wife was somewhat of a mystery during the first few seasons of Below Deck, but during Season 5, she finally made a visit to Valor. The reunion of the high school sweethearts was tender, and Mary Anne even wore a jacket with a photo of the two on it from years before. While eating dinner with the crew, the couple was asked about how they first met.
"My girlfriends all knew him. We all went out one night and I met Lee and he doesn't even remember meeting me," Mary Anne said as she laughed. "I made such a good impression."
"He was playing it cool," Chief Stewardess Kate Chastain said. "How can you hold me responsible for something I don't remember?" Captain Lee asked. "That's not fair."
Article continues below advertisement
Mary Anne said that the stars aligned during their next meeting.
"And then we met again about maybe a month later and then he loved me," Mary Anne said. "After the second time, that was it," Captain Lee confirmed.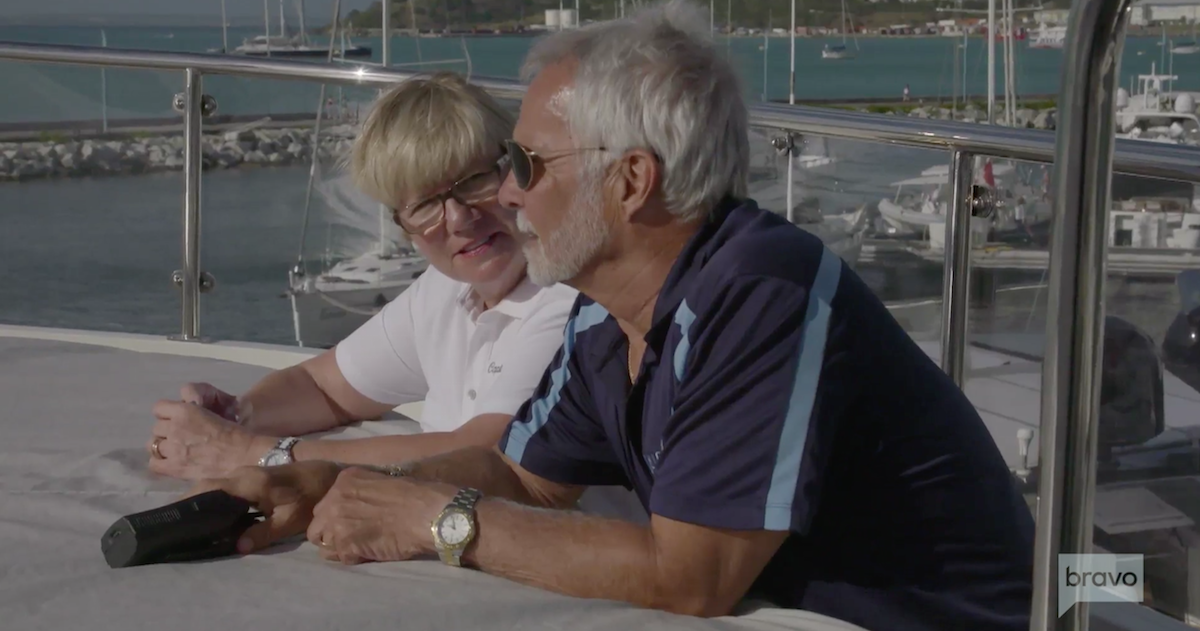 Article continues below advertisement
In his interview confessional, Captain Lee said that Mary Anne was his best friend. The pair has now been married over 40 years.
"After putting up with me and five kids, she has the patience of a saint," he revealed. "I happen to be one of those guys that got to marry their best friend."
Captain Lee and Mary Anne endured the tragic loss of their son.
When Captain Lee isn't sailing around the world on a mega-yacht, he's spending time with Mary Anne and his family in Florida.
Tragically, Captain Lee and Mary Anne's youngest son, Josh, passed away at the age of 42 after he overdosed in his Florida residence. Lee was open about Josh's struggles with addiction in the months after he passed.
Article continues below advertisement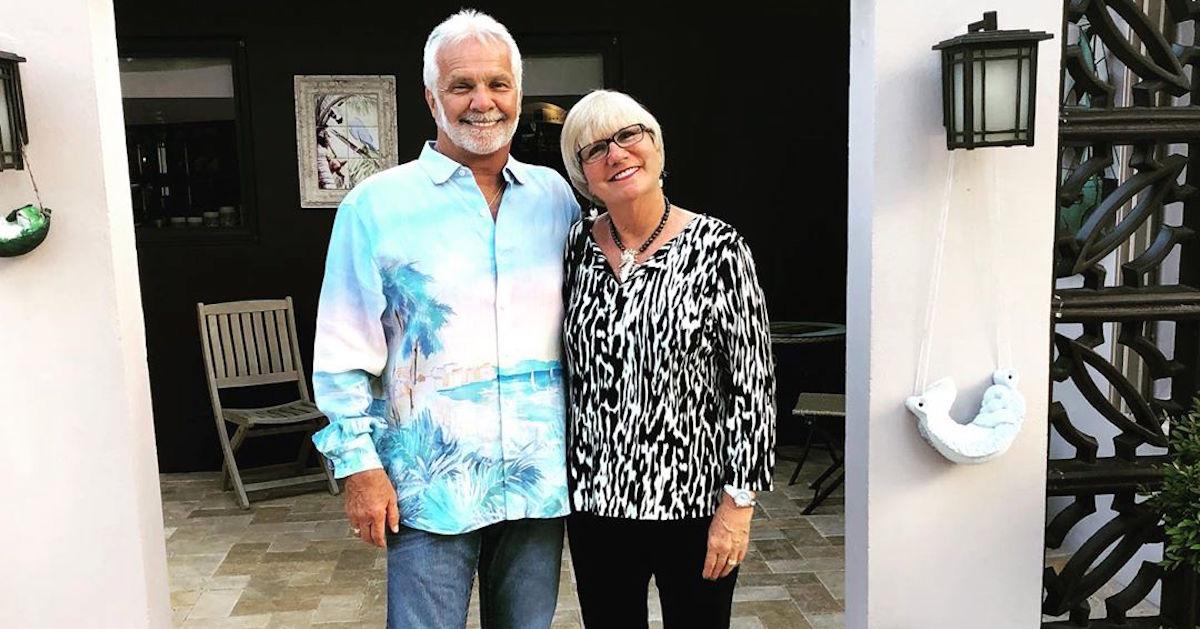 When Queen of Versailles' Jackie Siegel and her husband David were onboard for the episode that aired Feb. 1, 2021, the charter guests quickly bonded with Captain Lee over the tragic loss of their children. Jackie and David's daughter, Victoria, also died of an overdose at the age of 18, just four years prior to Josh.
Article continues below advertisement
Jackie explained to People that she thought they were about to "get kicked off the show," but that she understood David had only brought it up because he was still hurting from the loss of his own daughter.
Although it was clearly a difficult subject to talk about, Jackie said that the two men "started bonding and they kept talking and talking. Captain Lee opened up, and it made him feel better to know that he wasn't alone and isolated."
Article continues below advertisement
At one of the dinners, Lee also shared that Mary Anne wasn't coping well with the loss and that time hadn't helped her to heal. But like the Siegels who've dedicated their lives to raising awareness about addiction, Captain Lee and Mary Anne have also chosen to honor Josh's memory in a very special way.
The couple has created a special scholarship in Josh's name at the Awaken Recovery Center in Greenacres, Fla., which allows addicts to get free in-house treatment so that other families don't have to suffer through the same loss as the Rosbachs.
Our hearts go out to Captain Lee and Mary Anne.