The CEO of 'Phantom Gourmet' Resigned After Making Offensive Comments
What did Phantom Gourmet say? The CEO of the popular New England show has resigned after making controversial comments about the Black Lives Matter movement.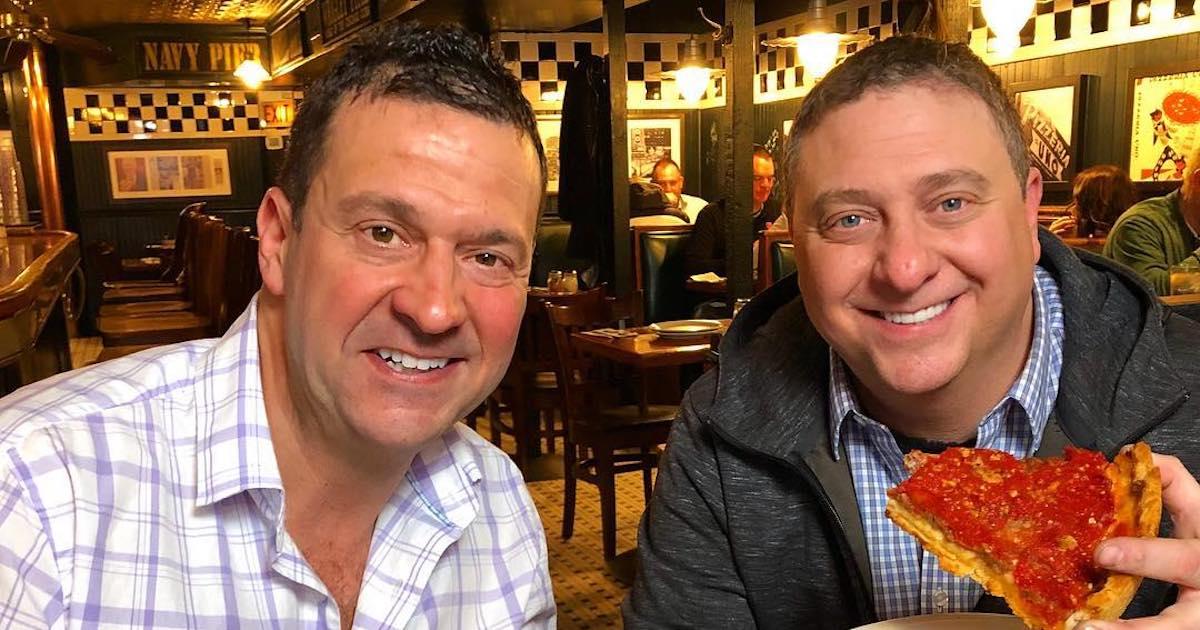 Since 1993, many New England residents have spent their weekend mornings watching Phantom Gourmet and yearning for the decadent food featured on the show. The food series focuses on delicious eateries in cities like Portland, Maine, Boston, Mass., and Newport, RI.
The show originally featured Phantom ratings, which were done by an anonymous diner, and the format boosted its popularity among viewers. The Phantom's identity was never revealed, and the show's format changed in 2013.
Article continues below advertisement
The Phantom Gourmet business, which expanded to include books and a radio show, has been run by brothers Dan and Dave Andelman. The two also run the Mendon Twin Drive-In.
On June 14, the show was placed on an indefinite hiatus following offensive remarks made by Dave Andelman on his Facebook page. The status of the long-running series is now up in the air, and Dave has agreed to step down as the CEO of the brand.
What did Phantom Gourmet say? Keep reading to find out what Dave's posts stated.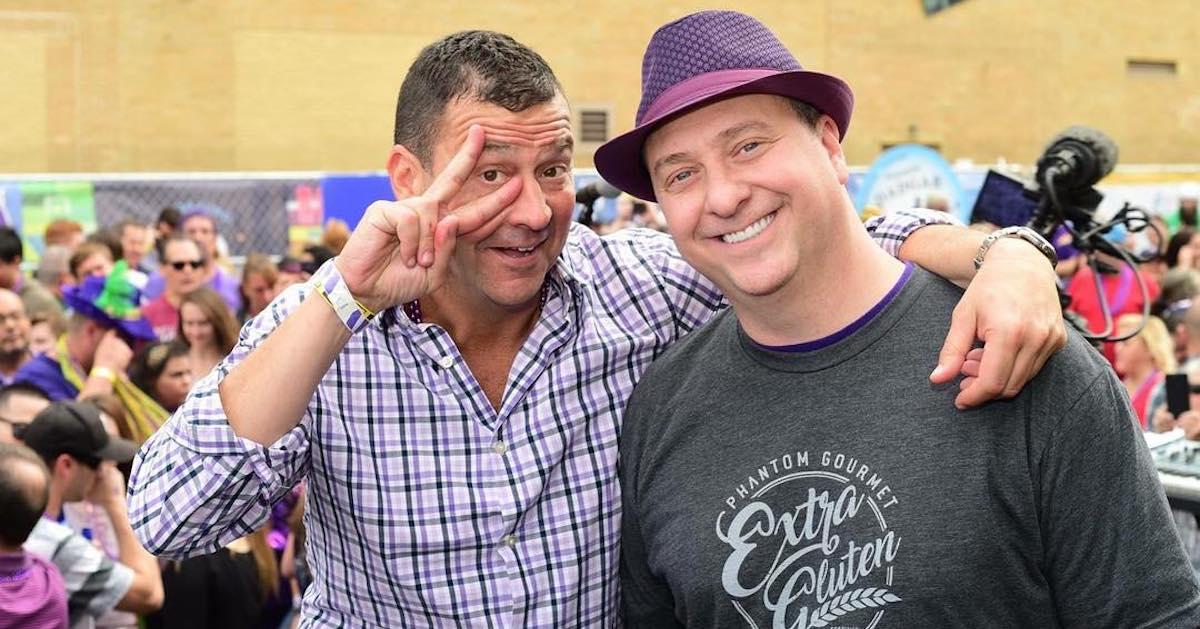 Article continues below advertisement
What did 'Phantom Gourmet' say?
In the wake of the deaths of Black civilians including George Floyd, Ahmaud Arbery, and Breonna Taylor, many people have been lending their support to the Black Lives Matter movement to protest police brutality and delayed justice for Black murder victims. A multitude of celebrities and public figures have used their platforms to share resources and express their perspectives regarding the BLM movement.
In the case of Dave Andelman, he used his online presence to question why people take a knee during the National Anthem, how defunding the police works, and to criticize various forms of protesting.
His Facebook page has since been made private, but screenshots of his posts, which spanned the course of 10 days, were shared on Twitter.
The now-deleted posts can be seen below.
Article continues below advertisement
'Phantom Gourmet' issued an apology for Dave's words and he stepped down as the CEO.
After the show was placed on a hiatus, Phantom Gourmet announced that Dave Andelman would no longer be serving as the company's CEO. Dave issued a response to the backlash he received from fans on June 13, via the official Facebook page for Phantom Gourmet.
Article continues below advertisement
"I, too, desire racial and social justice. My record of philanthropy and business reflects this. I made a mistake. I apologize. I feel terrible. We all make mistakes," he wrote. "And I ask for your forgiveness."
The Facebook page for Phantom Gourmet released a statement on June 16 about Dave's exit.
"DAVE ANDELMAN RESIGNS AS CEO OF PHANTOM GOURMET, INC.Effective immediately, Dave Andelman will step down as CEO of Phantom Gourmet, Inc, the company he founded in 1993 and he will no longer appear on episodes of the Phantom Gourmet television show," the press release began. "In addition, he will not be involved in any day to day operations and he will relinquish ownership in the company. Dave Andelman will also resign from the Mendon Twin Drive-In."
Article continues below advertisement
The statement revealed that Dave's brother, Dan Andelman, would take over the CEO position. Dan also spoke out about his brother's exit. He outlined a plan the Phantom Gourmet brand would take on to support of Black-owned businesses.
Article continues below advertisement
"I'm proud of the company my brother Dave helped build and for all our show has done on behalf of local restaurants and employees in the foodservice industry, especially during this challenging time," the statement continued. "But, Dave's recent social media statements made it clear that he cannot stay in a leadership role or any role with this company."
"We are passionate about food and restaurants, but we also vow to dedicate ourselves to advancing the causes of diversity, social justice, and equality," he continued. "We plan to listen, learn, and act, while we also continue to entertain and inform our loyal food and fun loving fans."
Article continues below advertisement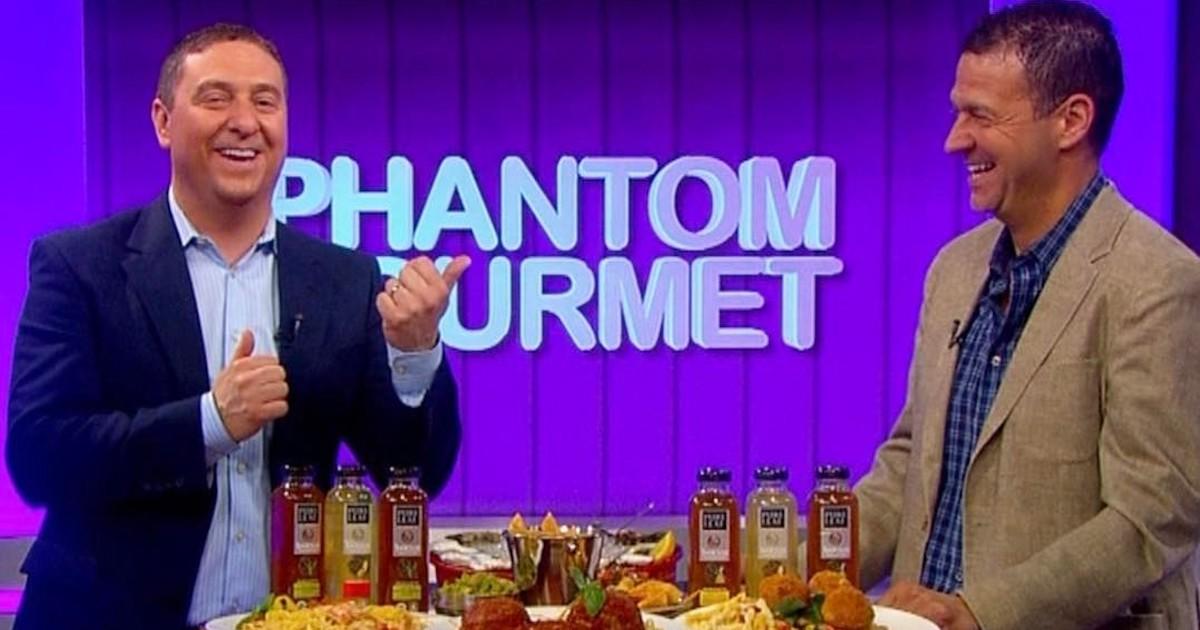 Dan's four-tier plan included promoting Black-owned businesses, changing company policies to improve corporate culture, adding diversity training for employees, and educating workers on what the BLM movement stands for.
"At our core, Phantom Gourmet is about bringing people together to share good meals and great times. We look forward to using our platform for positive change," Dan finished in his statement.
If you are looking for ways to donate your time or money to Black Lives Matter and other antiracist organizations, we have created a list of resources to get you started.