Backlash Is Coming Against Shows That Depict "Good Police" and People Are Coming for 'Paw Patrol'
With so much unrest in the United States, people are taking a good look at how police forces run and how they're portrayed on TV. Is 'Paw Patrol' ending?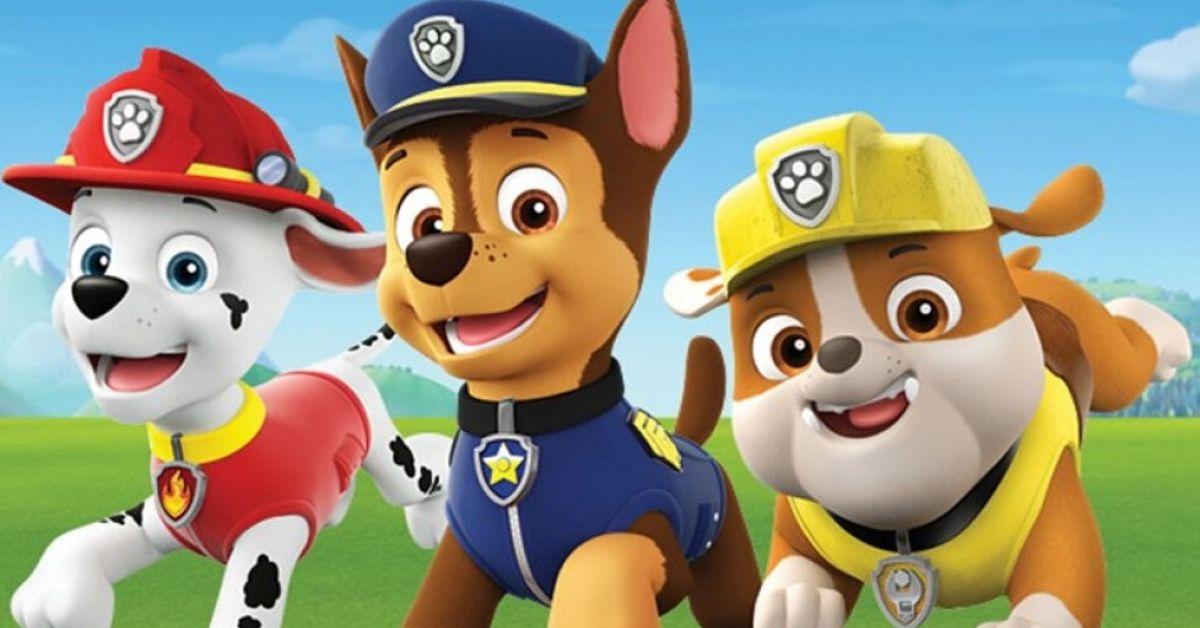 If you have a child, chances are you've had to sit through several episodes of Paw Patrol. The show centers around a group of helpful dogs and their boy owner, Ryder. The dogs are all in designated helper roles: a construction worker, a sanitation worker, ambulance, and Chase, the super helpful police dog.
Article continues below advertisement
In the show, the pups and Ryder respond to issues that happen around Adventure Bay, the fictional town. They've helped their Mayor find her pet chicken and have assisted on figuring out a monster that was on the loose, with all adventures having messages of being helpful. "Chase is on the case" is often shouted by the main pup, Chase, the police dog who is seen as somewhat of the leader of the dogs.
Article continues below advertisement
In the wake of everything that's happening in the US right now, people have come for Paw Patrol and now we have to ask: is Paw Patrol ending?
Is 'Paw Patrol' ending amid all the unrest in the US?
On June 9, 2020, Paramount Network, which airs the long-standing TV show Cops, announced the show was being removed from air and had no set return date.
Article continues below advertisement
"Cops is not on the Paramount Network and we don't have any current or future plans for it to return," a Paramount Network spokesperson said in a statement to Deadline.
A docuseries on A&E, Live PD, pulled the episodes that were set to air amid the continuing nationwide protests stemming from the death of George Floyd. On social media, people have been calling for shows that glorify police brutality be canceled. And it seems people want shows that depict police as the "good guys" to be questioned too.
Article continues below advertisement
Yes, even Paw Patrol. On June 2, the official Twitter page for Paw Patrol posted a message that they stood with the Black Lives Matter movement writing, "In solidarity of #amplifymelanatedvoices we will be muting our content until June 7th to give access for Black voices to be heard so we can continue to listen and further our learning. #amplifyblackvoices."
Article continues below advertisement
In response to that tweet, people called for the end of Chase, the police dog on 'Paw Patrol'.
Article continues below advertisement
The New York Times took a look into the protests and demand for change and how it's impacting all areas of policing, including cartoon ones. "It's a joke, but it's also not," Amanda Hess writes for NYT. "As the protests against racist police violence enter their third week, the charges are mounting against fictional cops, too. Even big-hearted cartoon police dogs — or maybe especially big-hearted cartoon police dogs — are on notice."
"The effort to publicize police brutality also means banishing the good-cop archetype, which reigns on both television and in viral videos of the protests themselves," she continued. "Paw Patrol seems harmless enough, and that's the point: The movement rests on understanding that cops do plenty of harm."
Article continues below advertisement
That's the issue at play with Paw Patrol. If people are calling to defund the police and stop sharing the idea that cops are inherently good, it should start right at the beginning. Yes, with cartoons.
Not everyone agrees that Paw Patrol needs to be looked at so deeply, but there is something to discuss here.
Article continues below advertisement
Is Paw Patrol ending? Likely not, however there is an opportunity for the showrunners to take a deeper look at the message it's sending to young kids.
If you are looking for ways to donate your time or money to Black Lives Matter and other antiracist organizations, we have created a list of resources to get you started.