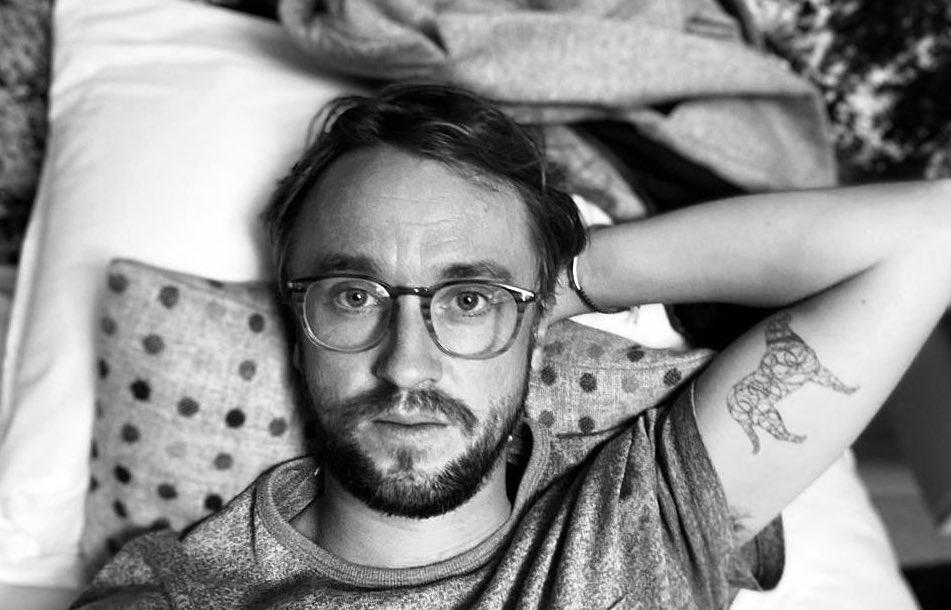 Tom Felton Got Caught in the Middle of Some Pretty Serious Allegations
It's a pretty normal day when one of our favorite celebrities gets outed for doing something completely disappointing and inappropriate. So, what happened when the internet tried to pull this with Harry Potter star Tom Felton? The Draco Malfoy actor and his fans fought back against some pretty nasty rumors.
Article continues below advertisement
Rumors that Tom Felton was soliciting minors started on Twitter.
Tom Felton caught himself in the middle of some false online rumors that started on Twitter. The rumor alleged that the actor was chatting with minors online and soliciting inappropriate things. When the rumors first began, Twitter was quick to "cancel" the English actor and musician.
Article continues below advertisement
Online posts quickly circulated on Twitter which allegedly showed screenshots of messages between Tom and another person. In these posts, he was accused of grooming a minor. After some investigative work by fans, however, the rumors were put to rest after it was proven that the screenshots were fake.
"Please pay attention to the editing in the Tom Felton tweets," one Twitter user explained. "these are not my photos but they are pointing out the poor editing. the overlapped message in the first photo, the alignment of pfp's in the second, and the arrow to pfp size in 3 & 4."
Article continues below advertisement
Fans responded to the false allegations with an outpouring of support.
After it was confirmed that the screenshots were doctored and fake, fans took to Twitter to show their support for Tom. "I'm so sorry you're going through this, you deserve the world. It's disgusting that someone would fake something so serious for clout. She admitted it. Please don't acknowledge these rumors. we love you so much," one user wrote.
Article continues below advertisement
One fan explained that accusations like these can end a person's life, literally and figuratively. "Can we please not spread rumors on people whether they're celebrities or not? It can be so harmful mostly on serious topic! @TomFelton is a nice, caring, and respectful human being leave him alone!" they wrote.
Article continues below advertisement
Despite the screenshots being shown as fake, some Twitter users still stood with the alleged victim. "always believe the victim first. and so what if it's fake? better to believe a liar rather than a transphobic guy that possibly is an actual child groomer. shut up," one user wrote.
Tom Felton also faced "cancellation" when he liked one of J.K. Rowling's tweets.
A Twitter user started an entire thread dedicated to reasons why Tom Felton could be transphobic. In June 2020, J.K. Rowling tweeted, "One of my best mates just called me. Self-described butch lesbian. It was hard to tell, because she was shouting quite loudly, but I could just make out 'F---ING YES!'"
Article continues below advertisement
Rowling's friend's "f---ing yes" was in response to the author's other post, which read: "If sex isn't real, there's no same-sex attraction. If sex isn't real, the lived reality of women globally is erased. I know and love trans people, but erasing the concept of sex removes the ability of many to meaningfully discuss their lives. It isn't hate to speak the truth."
Article continues below advertisement
The user went on to say that Tom "liked" the controversial tweet. "tom liked one of the many transphobic tweets from j.k. rowling, which was posted on june 6th, 2020. he quickly unliked the tweet when people started calling him out for transphobia," they wrote.
Another fan defended Tom and said that he went on Instagram Live to explain why he liked the tweet. "When Tom went live he said he liked jk rowling's tweet without reading and apologized for it," a fan wrote.