The Camels in 'Minecraft' Only Eat One Thing — How to Feed Them
If you're trying to figure out what camels eat in 'Minecraft', you'll be glad to know their diet consists entirely of a very common plant.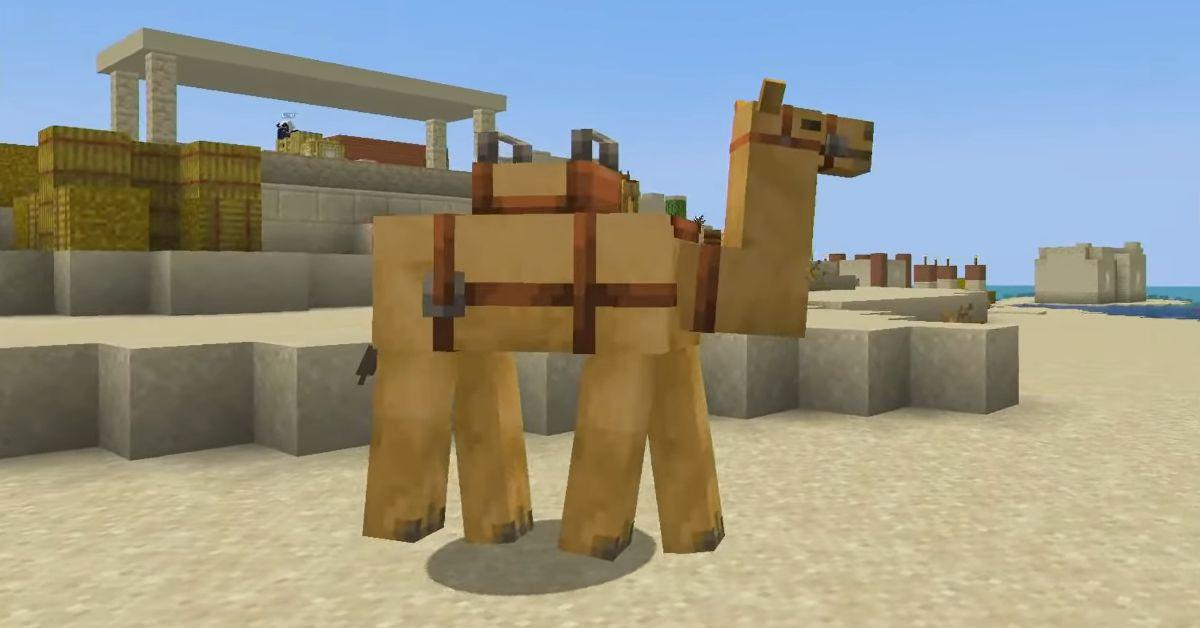 The blocky world of Minecraft has only grown larger over the years, with dozens of unique mobs now populating its servers. Camels are one of the newest additions to the game, and they serve as an alternative to horses.
But if you're looking to befriend one and lure them to your homestead or breed camels, you'll need to know what they eat.
Article continues below advertisement
Here's a closer look at what camels eat in Minecraft, along with other important details about finding, breeding, and riding them.
What do camels eat in 'Minecraft'?
Camels in Minecraft eat cacti and nothing else. That makes it important to fill your inventory with the thorny plant if you're looking to grow a thriving camel ranch.
Thankfully, cacti are easily found throughout desert and badland biomes in Minecraft. These locations are largely composed of wide stretches of sand with little vegetation. But while flowers and trees might be scarce, cactus is plentiful.
Article continues below advertisement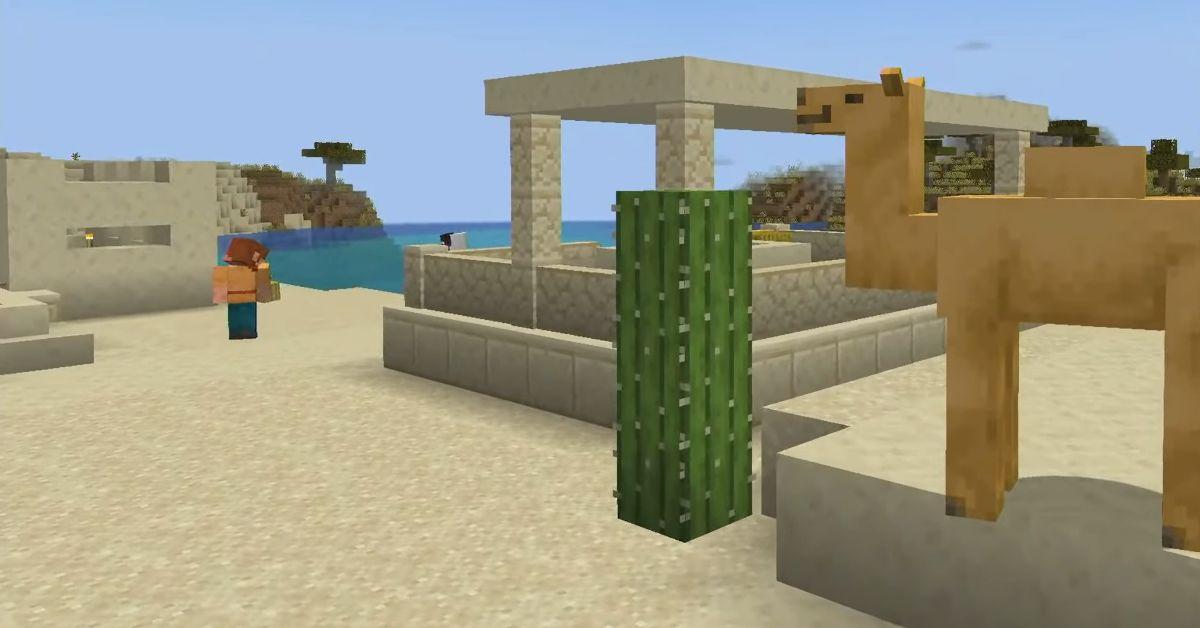 Unlike trees, however, a single cactus plant will only yield between one and three blocks of useful material, meaning you might have to do a bit of traveling if you're hoping to gather several bushels. But with any luck, your backpack should be filled with cacti after just a few minutes of searching.
Article continues below advertisement
How to feed camels in 'Minecraft':
Once you've managed to find a cactus, feeding it to a camel is simple. With the cactus plant equipped and held in your hands, approach the camel and interact with it (on PC, this is done by right-clicking the mouse).
You'll know you feed the camel properly by the appearance of red hearts above its head.
Article continues below advertisement
Also, note that camels in Minecraft will follow you while holding cactus in your hands. This can be used to corral them into a pen or lead them to another camel for breeding purposes. To breed camels, simply feed a cactus to both individuals and bring them close to each other. This will produce a baby camel that will later grow up to be a usable mount.
Why are camels important in 'Minecraft'?
While camels aren't a necessity in Minecraft, they do make your time in the wild a bit more manageable. After placing a saddle on one, they can be mounted like your typical horse. However, they're able to automatically climb objects that are up to 1.5 blocks tall, which beats out the one-block limit of horses.
Two players can ride a single camel at once, and most melee attacks from enemies on the ground won't be able to reach your elevated sitting position.
Article continues below advertisement
All those features add up to a mob that's incredibly useful and worth adding to your farm. They can be readily found in desert biomes and tend to congregate around desert villages – so keep your eyes peeled for them while trekking through the heat.