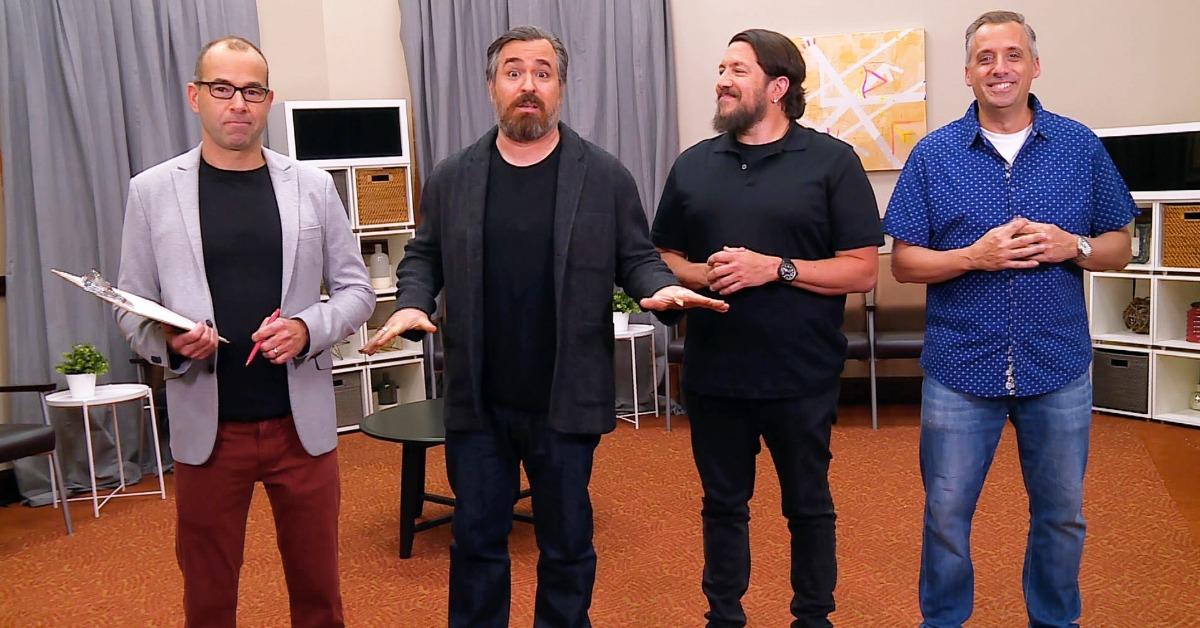 The 'Impractical Jokers' Live Shows Are Fun for Most — Even if You Don't Watch the Show
Fans of Impractical Jokers know all about the humor the guys present, which includes pranks on each other and the occasional dirty joke. But before the show came along, Sal Vulcano, Joe Gatto, James "Murr" Murray, and Brian "Q" Quinn were known as The Tenderloins, a comedy group that often performed together.
Article continues below advertisement
Impractical Jokers on TruTV helped skyrocket their improv troupe to stardom. And they still get to go on tour and perform live on-stage for their fans, though now it's under the same name as their TV show.
Some viewers are wondering what happens at a live Impractical Jokers show. The TV series has a specific formula involving filmed sketches, and a live version of that seems almost impossible.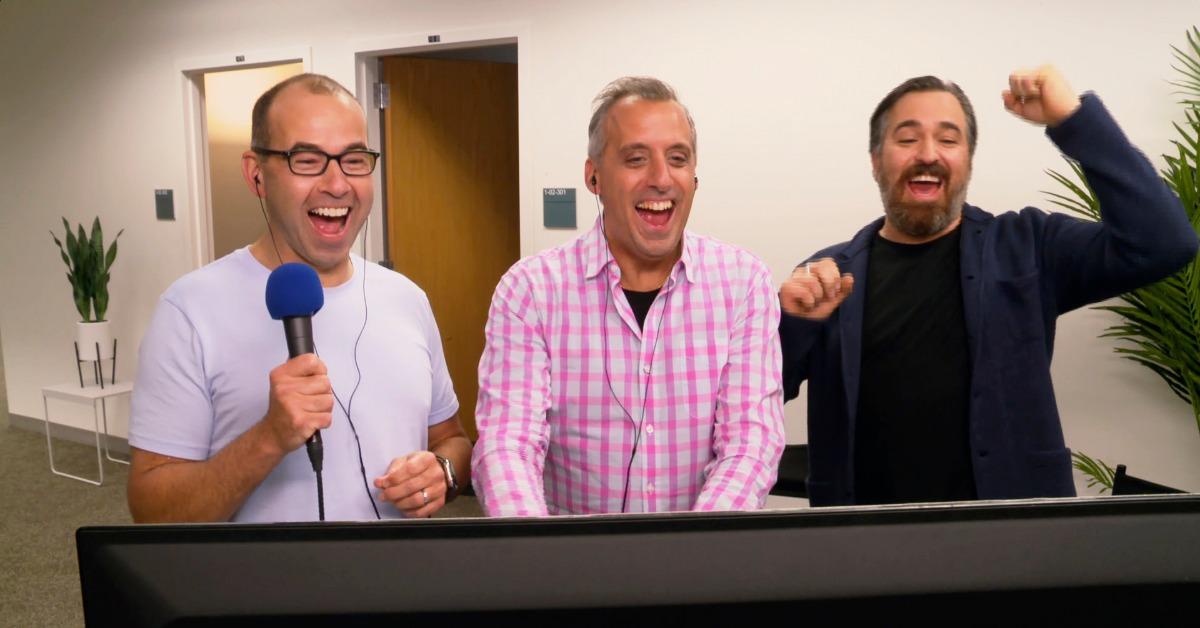 Article continues below advertisement
What do the 'Impractical Jokers' do at their live shows?
According to a Reddit thread from 2016, the shows are worth attending. The four guys go on stage to tell jokes and tease each other. They also mix in videos of their pranks and memories from the TV show.
In that regard, the live shows have a strong similarity to the Impractical Jokers TV show, but you do get to see Sal, Joe, Murr, and Q play off each other in a live setting.
Someone else commented in the same thread to claim the jokes the guys tell during their live shows are written instead of improvised. If you go to a live Impractical Jokers show expecting live improv, you might be a little disappointed. But they are live shows, so they're always evolving and changing in some capacity.
Article continues below advertisement
The 'Impractical Jokers' live shows aren't exactly kid-friendly.
Although you might watch Impractical Jokers with your kids, the live shows aren't super kid-friendly. People who have seen the show live have said the guys sometimes use crude language. The Impractical Jokers movie had some of that as well, so it makes sense that the live shows would be a little more PG-13 than the TV show.
Article continues below advertisement
How can you get tickets to see the 'Impractical Jokers' on tour?
The guys, who still call themselves The Tenderloins when they're on tour, announced a 2021 tour as the COVID-19 pandemic restrictions began to ease up around the United States. The tour appears to last from November 2021 until August 2022. You can find tickets on their website and you have to be 16 years old or older to attend.
You can purchase tickets for as little as $85. Once you add tickets to your virtual cart, you can also opt to pay $400 for a backstage tour with Murr. For $200, though, you can pay for a meet and greet package with him.
For the right Impractical Jokers fan (of the show and the improv troupe), both options are a small price to pay.