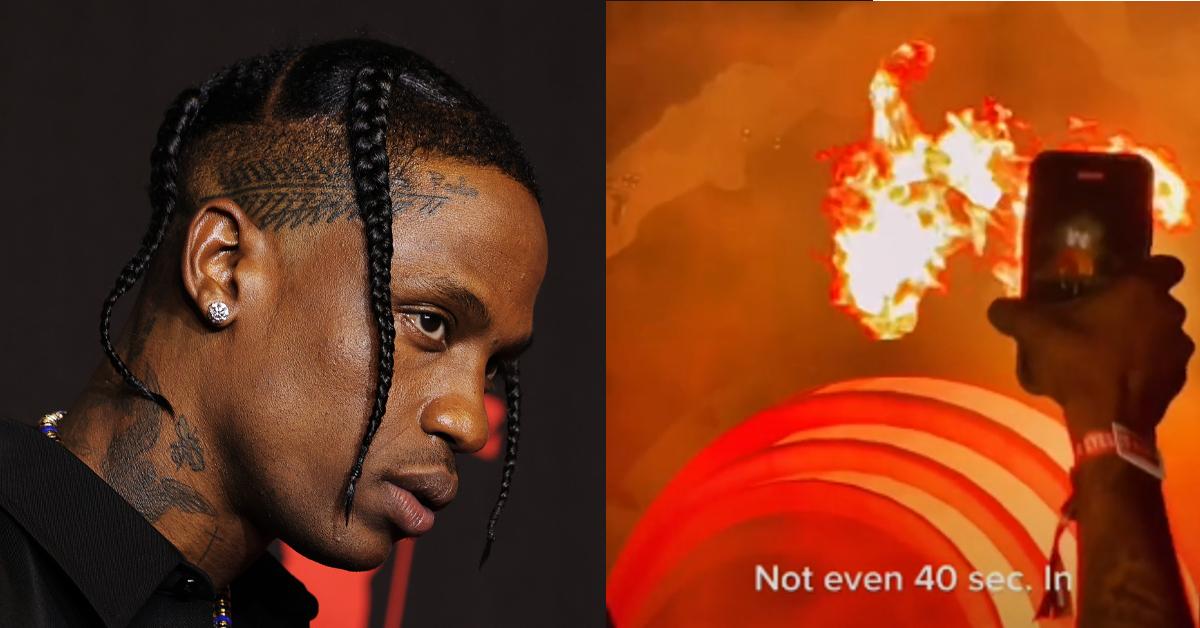 The Image of a Burning Dove Is Trending After Travis Scott's Astroworld Tragedy
There are plenty of people who love watching from home as professional athletes either fight each other or contend for yards or putting a ball through a hoop, as some fans don't really care for witnessing it in person. And there are also a lot of others who love listening to music but don't necessarily enjoy massive live shows.
However, there are some artists who put on some impressive spectacles, like Travis Scott. But a recent concert ended in tragedy, and in the wake of the havoc in Houston that left eight dead, the symbol of a burning dove from the Astroworld Festival concert on Nov. 5, 2021, is currently trending. What's the meaning behind it, though?
Article continues below advertisement
An image from Travis Scott's Astroworld concert has been trending.
Travis Scott's been known to show off some intensely trippy graphics during his live shows, and this one image of a burning bird hovering its wings as it flaps through the sky instantly started trending online.
If you're a mythology nerd, or maybe just a big-time X-Men comic book fan, then you'll instantly identify the bird as a phoenix.
The myth of the phoenix dates back thousands of years in Ancient Greek and Egyptian mythology: The bird is supposed to represent renewal/rebirth. Legend has it that there's only ever one phoenix alive at a time, and the bird has a lifespan of 500 years, or roughly one viewing of the Hobbit trilogy.
Article continues below advertisement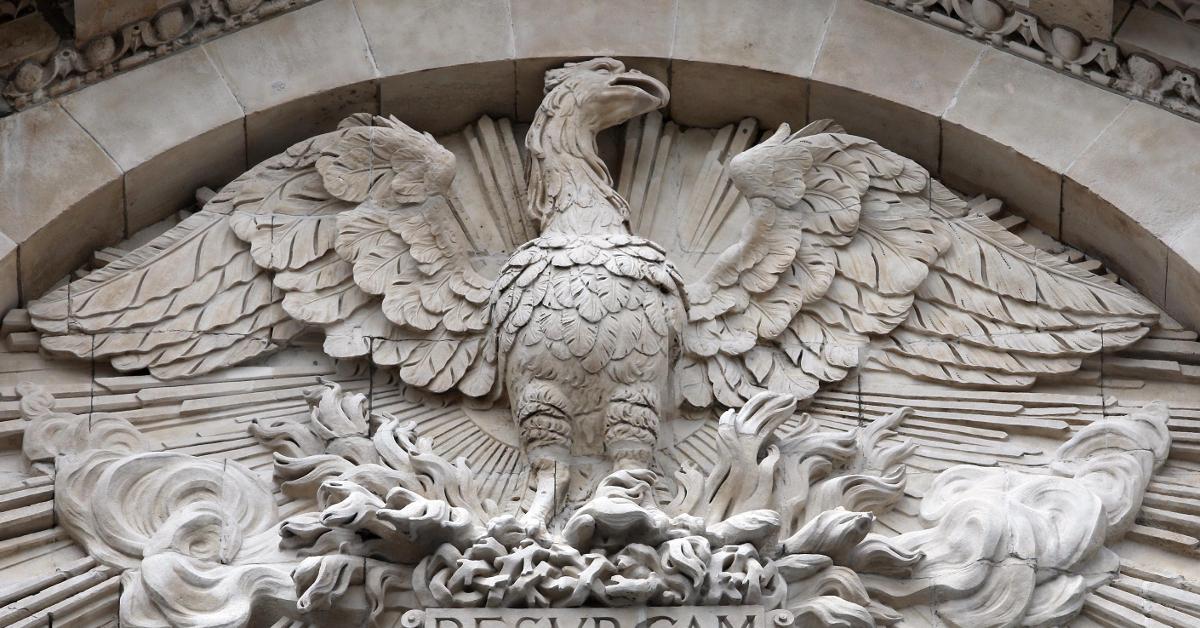 When the phoenix is about to die, it builds itself a little nest and then sets itself on fire, dying in one of the most brutal ways ever — the bird basically gives itself an on-land Viking burial as a huge flex against all other members of the avian species. Take that, toucans.
Article continues below advertisement
Then, from the ashes of the embers created by the phoenix's self-immolation, a new phoenix would be reborn and have its own 500-year-life span, and the cycle would repeat itself.
And while it totally looks like that's what Travis Scott's crew put up on the screen for the Astroworld concert, many people are saying that the trending bird on the screen is actually a burning dove and not a phoenix.
Article continues below advertisement
The symbolism of a burning dove.
Let's break down the potential metaphor that's been trending on social media of a dove set on fire. Doves usually represent peace and love, or, if you're a fan of stylized '90s action flicks, then they simply represent John Woo.
So what could the burning dove represent? Well, it could be a way of paying tribute to the people, ranging in age from 14 to 27 years old, who were crushed to death at the Astroworld Festival in Houston.
Article continues below advertisement
Some people are saying that the deaths, combined with the burning dove, were part of a satanic ritual.
A lot gets blamed on the devil, even though human beings, especially those who pose as genuinely good folks, do a good enough job at screwing over fellow members of their species.
However, anytime something goes wrong, there's a chance a full-blown satanic panic occurs.
Article continues below advertisement
Remember that woman who tried to convince everyone that Monster Energy drink is attempting to convince people to worship the devil? Or how about Harry Potter? Pokémon cards? The list goes on and on and some folks are trying to say that Travis Scott was conducting a satanic ritual and the eight deaths that occurred during the concert were a part of that ritual.

Crowd surges/people getting crushed at live shows, while horrifying, are not uncommon. This large-scale tragedy unfortunately occurred in a highly publicized concert from a well-known modern artist who is known to push the envelope, so of course everyone is going to have a theory on why the deaths happened.